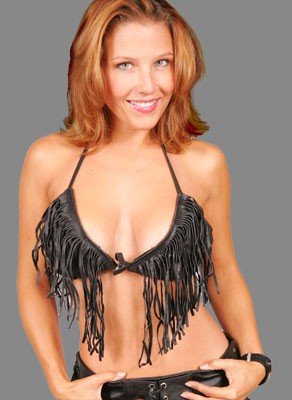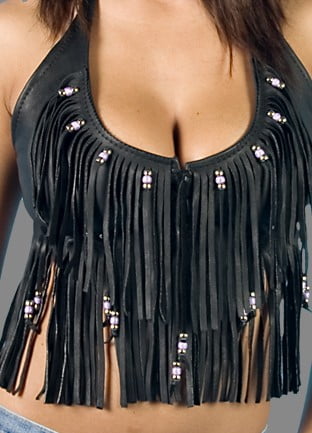 Nothing better than hot women in hot leather, so if you're going to be heading out to Panama City, Florida, for the Thunder Beach Rally be sure to check out the Miss Thunder Beach Pageant, to be held in conjunction with the Thunder Beach Spring Rally April 30 through May 9, 2009.
Already a well-known presence on the biker rally circuit, Hot Leathers will attend the 2009 Thunder Beach Rally as a vendor and will be a premier sponsor of the Miss Thunder Beach pageant. Miss Thunder Beach began as a bikini contest, and through the help of its sponsors, developed into a full-scale pageant series with a spokes-model program. Be sure to look for the Hot Leathers logo at this year's pageant events. The semi-finals are scheduled for April 28, 29, and 30, and the final event will be held Friday, May 1 at the Boardwalk Beach Resort.
"This is the first time we have been to the Thunder Beach Rally." Said Andy George of Hot Leathers. "We're excited for the opportunity to participate in the rally and to increase our company's visibility as a Miss Thunder Beach sponsor."
Hot Leathers' vending booth will be set up at Club La Vela, located at 8813 Thomas Drive in Panama City Beach. Just like Hot Leathers' permanent store locations, Hot Leathers' rally locations have everything bikers need to look good while riding. From shirts and leather jackets to helmets and saddle bags, Hot Leathers offers high quality motorcycle merchandise at affordable prices.
Hot Leathers has been serving the motorcycle community for over 25 years. The company's growing wholesale and printing facilities have earned it a place as one of America's top 50 volume screen printers. Known for fast and friendly service, Hot Leathers makes its customers a priority whether in the shop or on the road. Hot Leathers is a division of Good Sports, Inc. and currently has store locations in Sturgis, S.D., Swansea, Mass., Daytona Beach, Fla., East Providence, R.I. and South Windsor, Conn. Hot Leathers also takes its merchandise to various rallies and events across the country. Keep an eye out this summer for the Hot Leathers logo. It's a brand you can trust with prices you can easily afford.
For more information about Hot Leathers or the 2009 Rally Schedule, please call 800-845-0084 or visit www.HotLeathers.com.