"Our core mission is protecting riders whenever and however we can, knowing that reckoning day is coming for all of us."
So states Icon Motosports, the Portland, Oregon-based maker of edgy motorcycle gear and apparel. Icon has a penchant for keeping things current, and ambitiously sets the bar instead of settling for the status quo. For the past few months, I've been trusting a pair of Icon 1000 MH1000 denims to protect me from road debris and road rash. Here's the lowdown.
At a glance you wouldn't know Icon's MH1000 are riding jeans. Contrary to Icon's normally flashy style, the MH1000's look like a regular pair of everyday denims. The pants are made of Cordura stretch denim which is primarily cotton blended with nylon and Lycra. The blend purportedly increases abrasion resistance, which fortunately I didn't test out. The material is stretchy, and the flexible fibers come in handy when it's time to hike a leg over your bike. The MH1000s' "Relaxed Fit" equates to more room in the upper leg, which is fine with me since my thighs are thick. Usually I wear a 36 waist, but was accidentally sent a 34 for a product shoot, which, surprisingly, worked out fine. The waist is comfy and still has a thumb's worth of breathing room while the pant leg sits right below the ankle.
Icon's MH1000 comes with D3O knee and hip armor, with nylon pockets permanently sewn into the jeans to house them. These aren't flimsy, undersized pieces either; they're real-deal D3O protection. The hip pad's nice and wide and the knee unit is long. One of my favorite features is the small zipper at the knee which allows you to pull the armor out without having to flip the pants inside out. On that note, I was actually impressed that the MH1000 pants even came with armor, considering they only cost $150. I've had motorcycle jackets that cost four times that much where armor had to be purchased separately. And Icon doubles down on knee protection with the addition of DuPont Kevlar as well.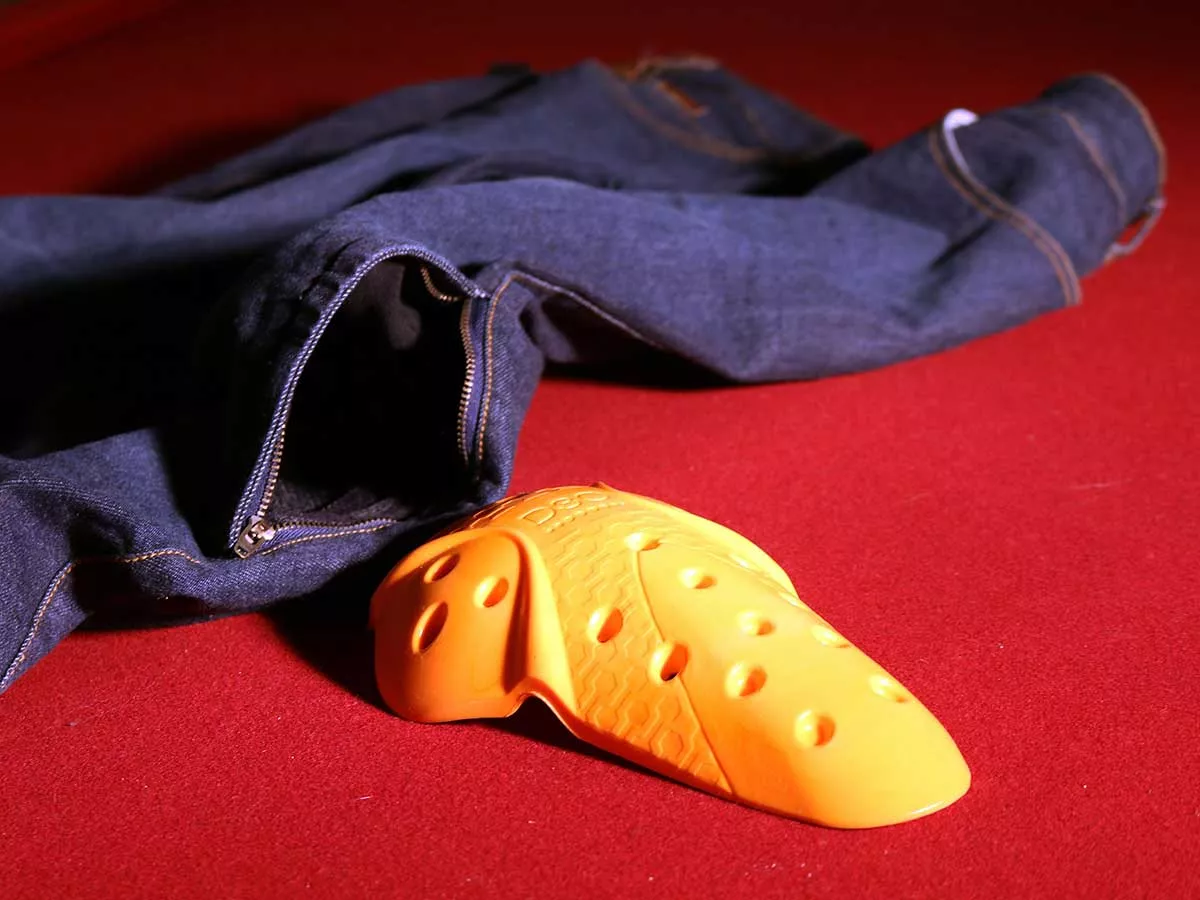 Style is subjective, but the MH1000 denims suit mine. There's no froufrou embroidering on the back pockets, branding is minimal, and the quality of the jeans speaks for itself. They've been comfy from the first time I put them on and have a little extra room in the legs (sorry, skinny jeans guys). Quality armor is included, and removing it is a cinch. If it sounds like I like these pants, you're right. They look understatedly sharp, the amount of protection they provide exceeded expectations, and they're stitched solidly. At $150, buying a pair won't break the bank either, and overall the MH1000 denims are a smart investment.