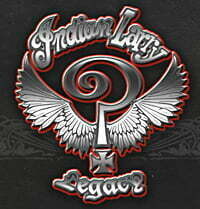 Elisa Seeger, partner in Indian Larry Motorcycles, recently announced the grand opening of Genuine Motorworks in Brooklyn, N.Y.
Genuine Motorworks announced its grand opening, to be held April 18th. Founded by Elisa Seeger, Genuine Motorworks is a unique motorcycle merchandise store with an artistic side, dedicated to made in the U.S.A. and Americana product and an artist's gallery.
The new store will feature lifestyle apparel such as Levi's, Dickies and Wrangler, vintage helmets, leather jackets by Schott and accessories geared to meet the needs of today's male riders. In addition to its merchandise line, Genuine Motorworks will have custom bikes on display as well as an art gallery where there will be one featured artist monthly. The first exhibit will feature Bobby Seeger Jr's photography that is dedicated to his friend, and business partner Indian Larry.
As partners in Indian Larry Motorcycles, the Seegers served as the driving force behind the creative and diverse line of Indian Larry merchandise – experience they will carry with them as they open Genuine Motorworks. The new store will feature an extensive line of riding gear, accessories and motorcycle parts with a focus on brands that have a deep American heritage. In addition to its merchandise line, Genuine Motorworks will also house a few custom bikes, as well as an art gallery where artists will be invited to display their work.
"We're excited about the launch of Genuine Motorworks, and we've designed the store to feature brands with Americana roots," said founder Elisa Seeger. "To honor the true spirit of motorcycling, Genuine Motorworks will carry only top quality merchandise with a dedication to finding brands Made in the USA, honoring the craftsmen that built this country. We will feature brands such as Redwing, Frye and Filson along with numerous others."
Genuine Motorworks grand opening is set for Saturday April 20th, noon- 4 p.m. To kick things off there will be an in store promotion where you buy $50 or more worth of merchandise and receive a limited edition Genuine Motorworks t-shirt, (while supplies last). The store is located at 195 North 14th St. in Brooklyn, N.Y., and is open 10 a.m. – 7 p.m. 7 days a week. For more information about Genuine Motorworks, please visit www.genuinemotorworks.com or call (718) 486-6971.