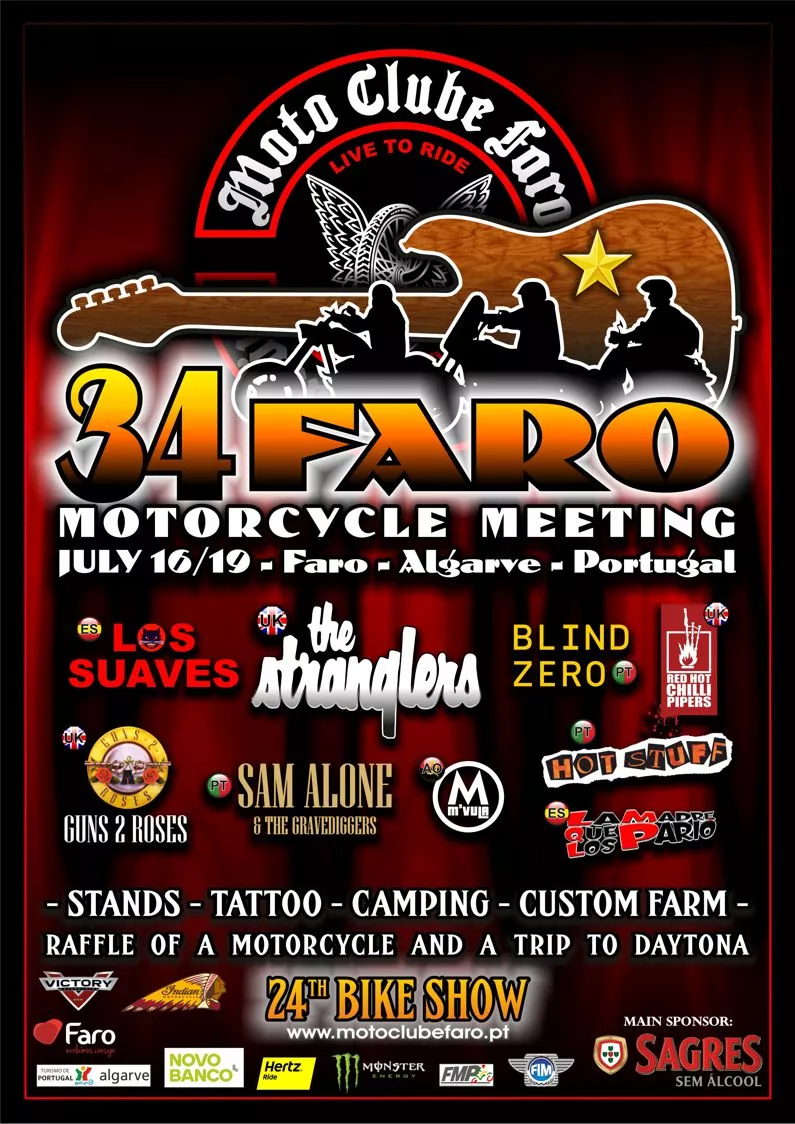 Indian Motorcycle launched in Portugal this year, which means it's the brand's first time at the incredible Faro Motorcycle Rally. Now in its 34th year, the Faro Motorcycle Rally (AKA Faro 34) is the biggest biker gathering in Southern Europe and draws in around 20,000 bikers from Thursday right through to Sunday night. Its appeal is simple; hot and sunny weather, sparkling sea, great roads and plenty of live music and entertainment.
Highlights include:
24-hour bars – Live concerts each night – Erotic shows each night – Wet T-shirt contest – Bike Show – Trade stands – Biker Fair – Tattoo stands – Tattoo contest – Camping
"The atmosphere is the perfect mix of hospitality, good music, terrific weather and incredible views for riders passing through the Algarve region in the South of Portugal," explains Indian Motorcycle marketing specialist, Miriam Torrens, who is manning the Indian Motorcycle booth over the four-day-long rally. She adds: "The rally takes place just a few kilometres away from the sea where you can enjoy the best seafood in the region. These are the ingredients that have drawn thousands of bikers over the years, mainly from Portugal, Spain and the UK, but also from the Netherlands, France and Germany."
The rally itself is hosted on recreational grounds just north of the airport (co-ordinates 37 01'28.00"N, 7 58'38.00"W).
The entry price is 45 Euros for all four days and includes coupons for free meals. Attendees get an official goody bag containing a T-shirt, rally badge, sticker and draw tickets to win a new motorcycle and a week in Daytona.
Entry is also available from 2pm onwards on the Saturday for 30 Euros, but this does not include the meal coupons or the draw tickets. For more info, go here.