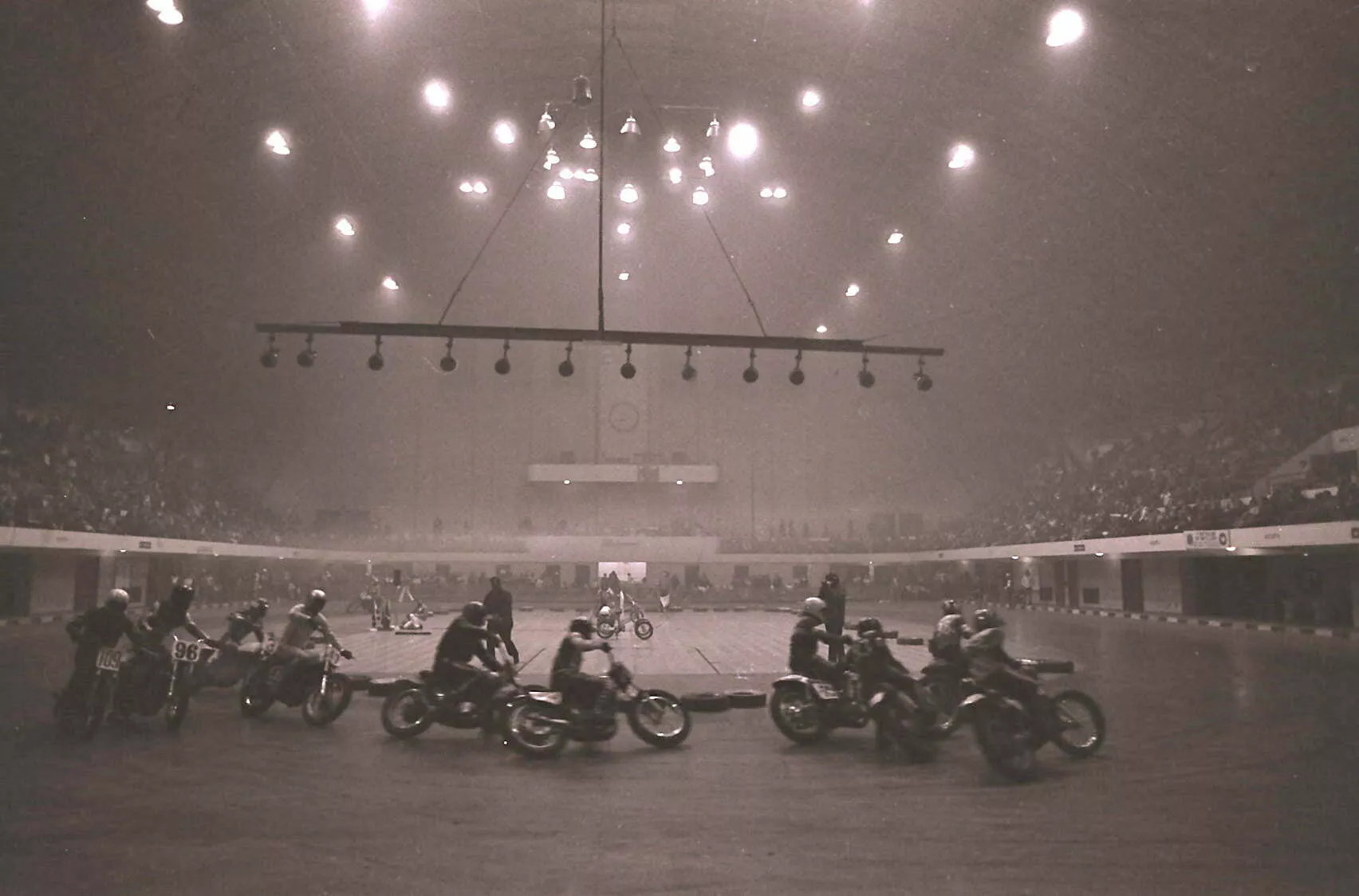 In October of 2016, when an Indian racebike faced off against a Harley racer for the first time in more than 60 years at American Flat Track's (AFT) season finale, the landscape of flat track was distinctly altered. And though interest in the sport was unquestionably aided by this reigniting of the Harley versus Indian race wars, other efforts also deserve credit for kicking flat-track racing back into top gear.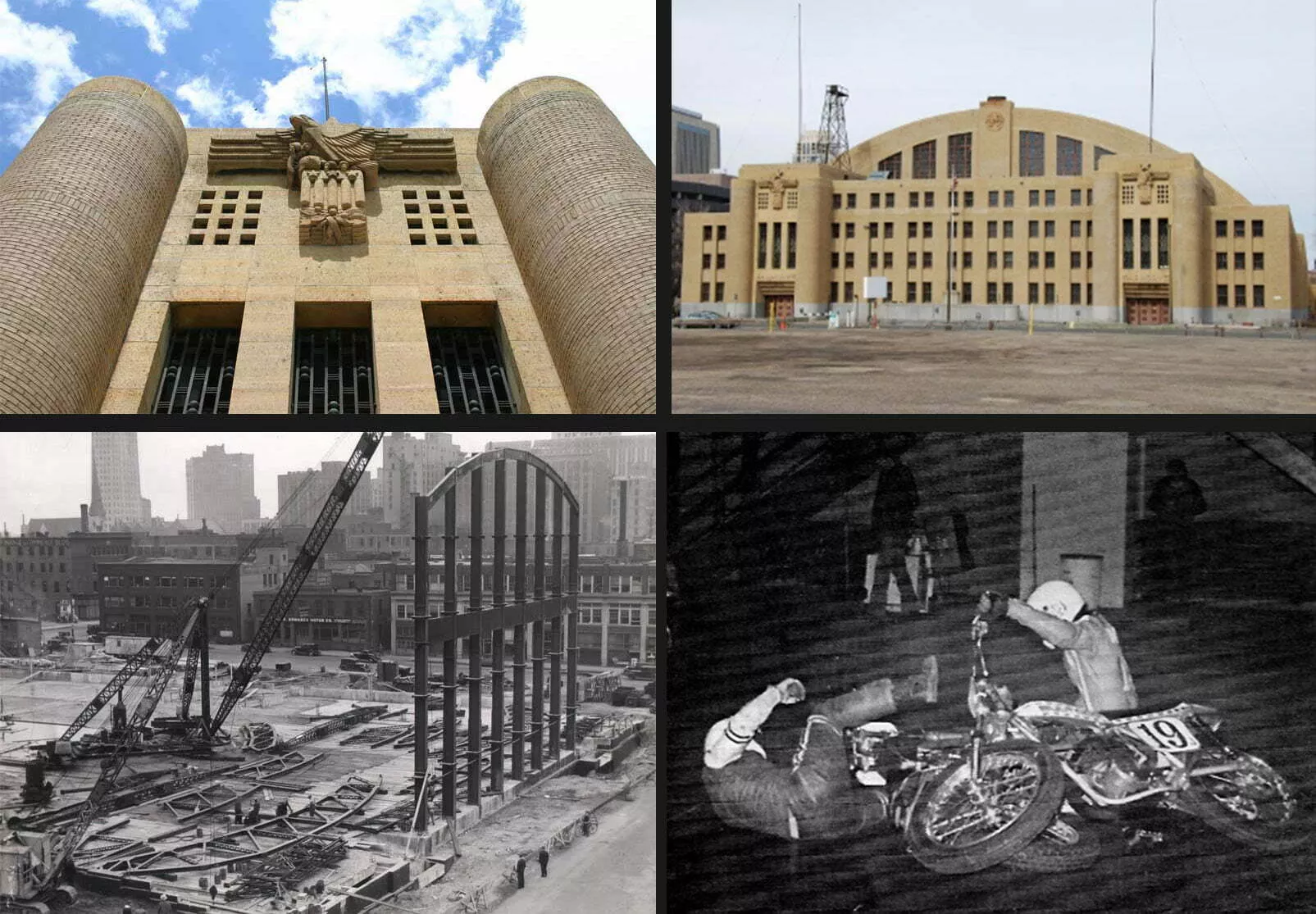 It was several years earlier that Roland Sands Design (RSD) aligned with Indian Motorcycle to catapult Super Hooligan racing into the public consciousness, bringing streetbikes to the racetrack with fresh enthusiasm. Hooligan-style rough-and-ready racing took center stage at custom-culture venues such as the Handbuilt Show in Austin, Texas, The One Moto Show in Portland, Oregon, and the Superprestigio of the Americas in Las Vegas. Indoor events such as Mama Tried's notable Flat Out Friday race and IV League Flat Track's Daytona Concrete event—plus races in Spokane, Washington, and Timonium, Maryland—also took the checkered flag and ran with it. Some say these grassroots efforts even set the stage for AFT's national success and, though packed with new energy, a look back shows that none of them are new in a totally innovative sense; indoor motorcycle racing has had prior heydays.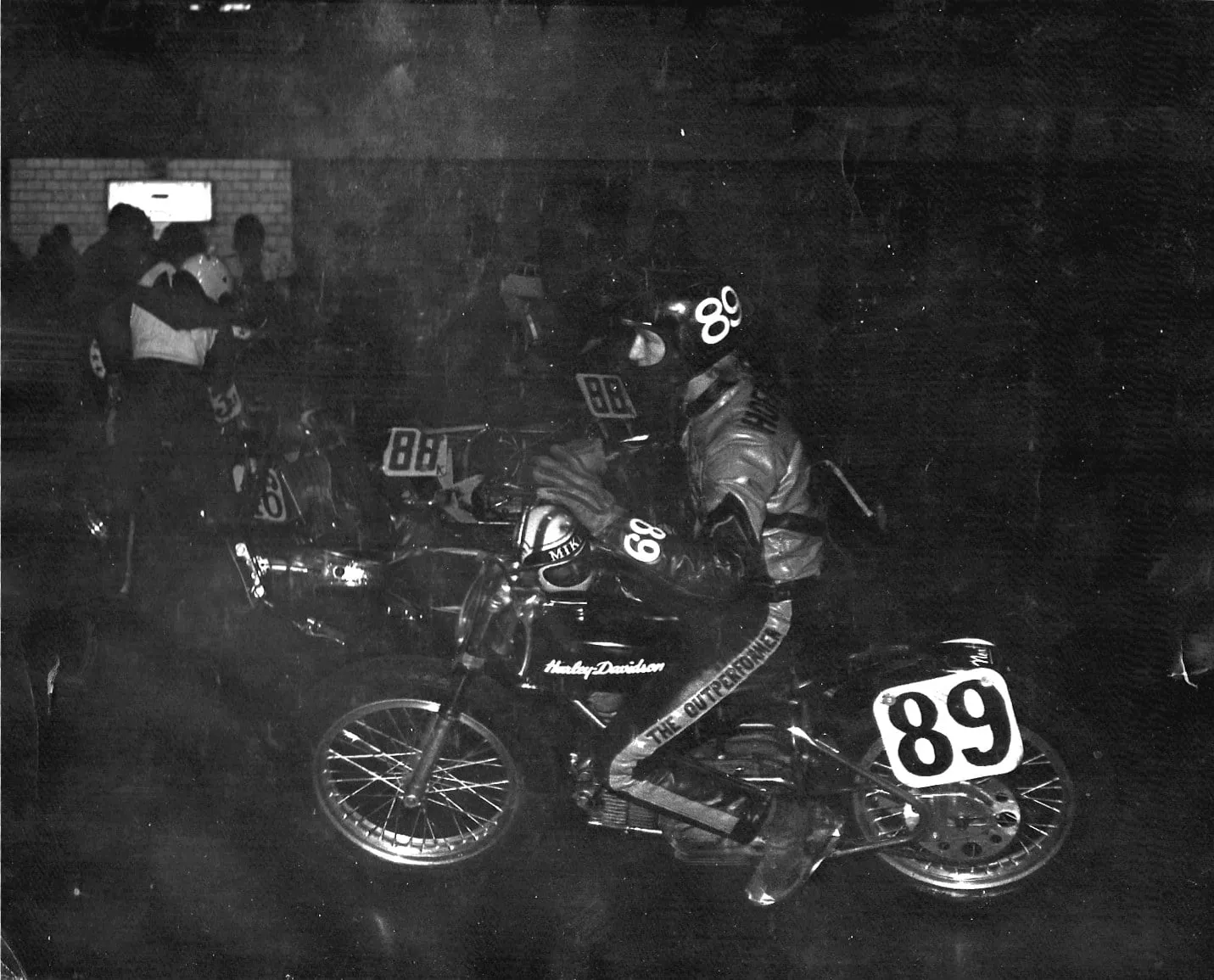 In the Midwest especially, indoor flat track has been enthusiastically enjoyed for decades. Explanations vary but no one disputes the cabin fever theory; shut out of riding from late fall through winter, riders and spectators alike thronged to indoor race events to feed the moto-jones and breathe in Blendzall fumes. One who recalls those days well is Neil Ryan, promoter of the Donnie Smith Bike & Car Show, now in its 31st year in St. Paul, Minnesota. Ryan recently initiated an organization called IFT Racing to promote and facilitate such high-energy events. "Flat track plays into that American spirit of independence, competitiveness, and the need for speed," he said.
Neil Ryan is bringing indoor flat track back to the Twin Cities. The War of the Twins, under the banner of Indoor Flat Track Racing, will be held at the Minneapolis State Fairgrounds' Lee & Rose Warner Coliseum on March 23, 2018, the Friday night of Donnie Smith Show weekend. Said Ryan, "The Donnie Smith Show's always had a swap meet component, along with the biggest custom show in the region. Adding racing back to mix brings it full circle and completes the package."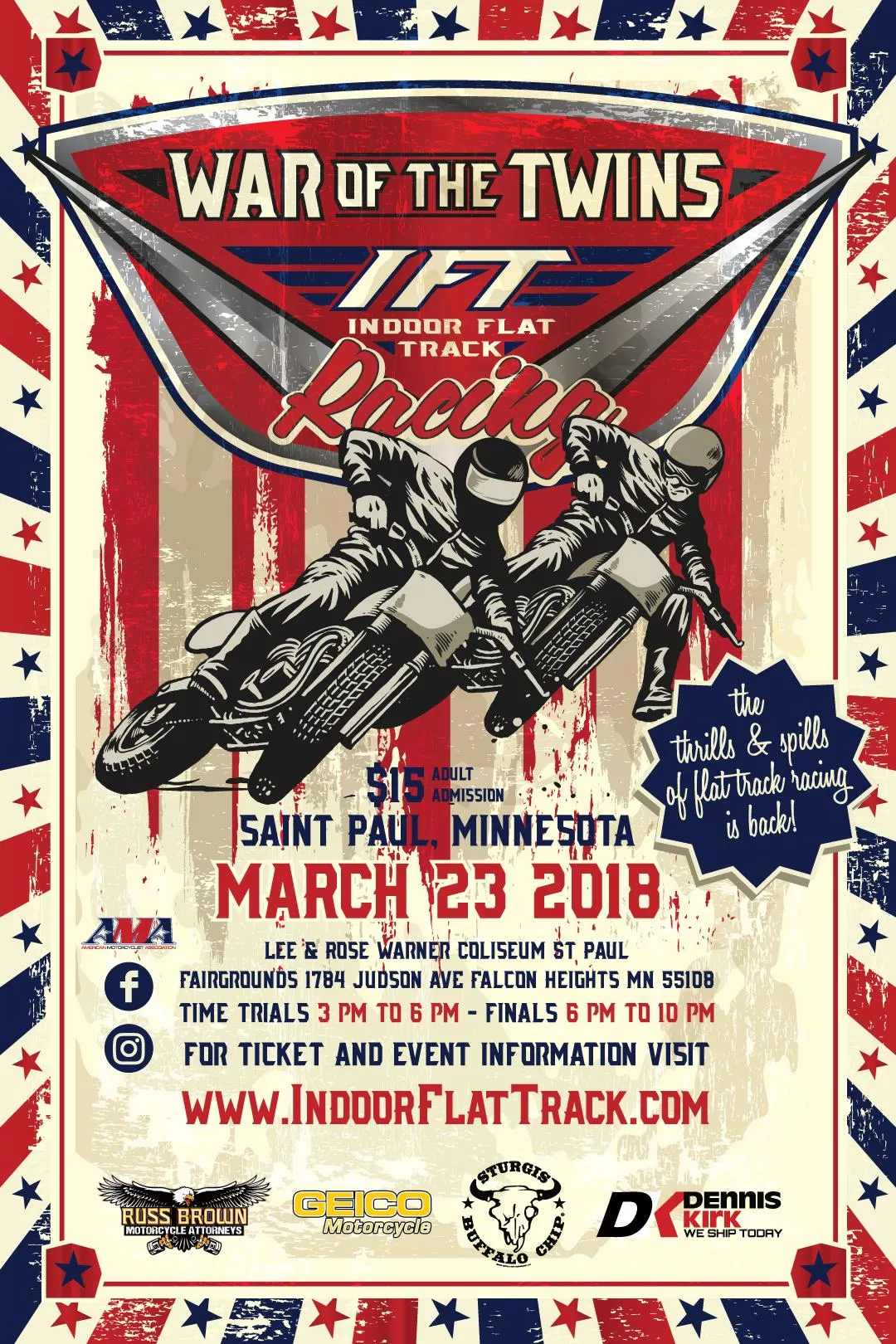 With Ryan and Peter Hook at the helm, IFT's War of the Twins is shaping up to be a reunion of sorts too. Billy Hofmeister is campaigning a Faribault H-D-sponsored team and he's not the only former racer who's returning. "You bet I'll be there! I'm gonna put a rider on my 1969 for the Pro Twins class," Hofmeister said.