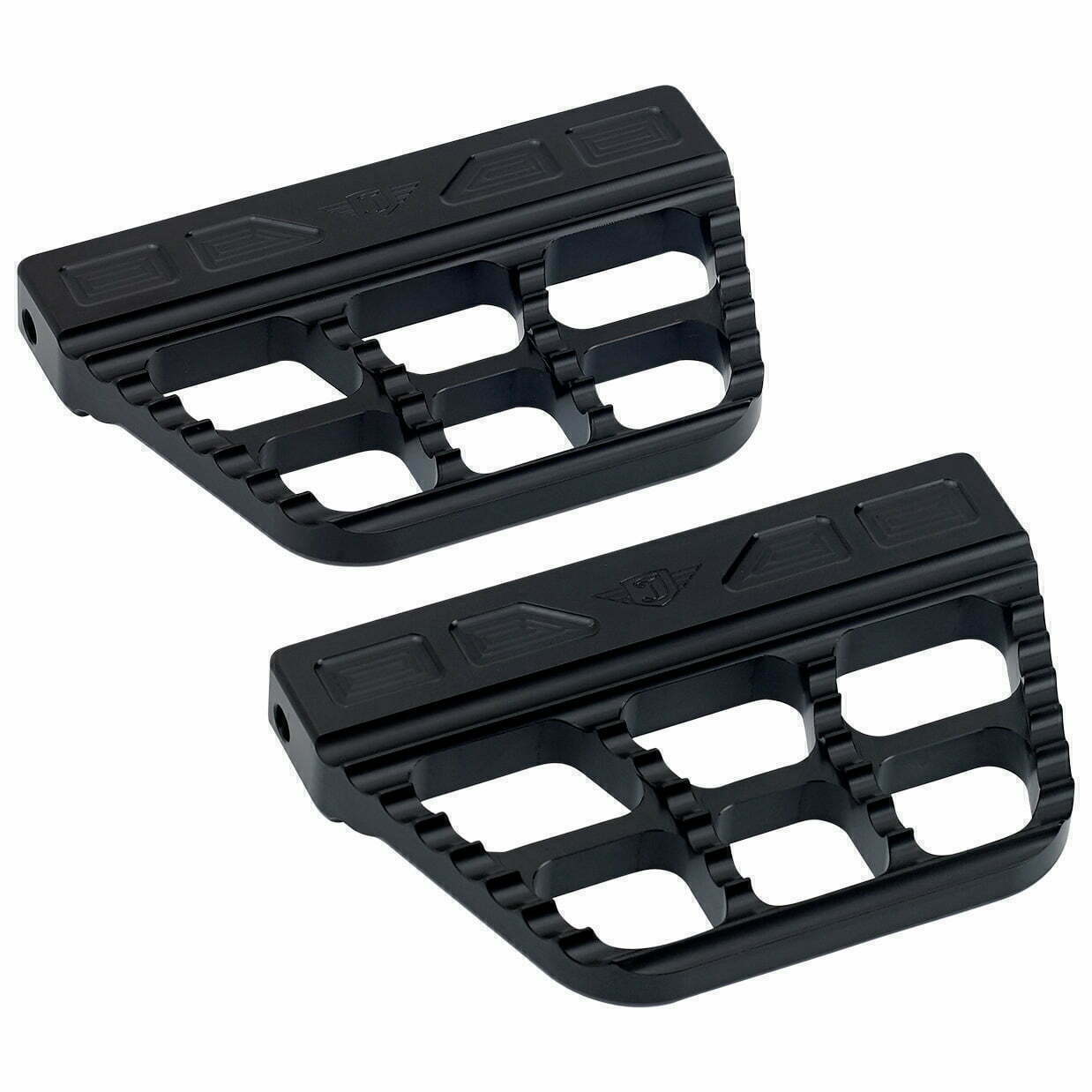 Made by popular demand, Joker Machine Serrated Passenger Boards are a shorter version of Joker Machine's popular serrated floorboards for baggers. These floor boards fit '06-later Dyna, '00-later Softail, 86′-later Touring, and Trike models equipped with passenger footboard supports. The boards fold up when not in use. Installation is made easier by reusing some of the stock hardware. Joker Machine Serrated Passenger Boards are CNC machined from 6061 billet aluminum to give them strength in a light weight construction. Serrated for exceptional grip, they com in a hard black anodize finish. The boards are 6.75″ long, 4.5″ wide, 0.675″ thick. They retail for $319.95. Made in the USA.
Get full disclosure on these and Joker Machine's other products either by phone at 909-596-9690 or online at jokermachine.com
Here at Hot Bike we have quite the fine selection of video content, too. Check out 'em out as long as you like here.