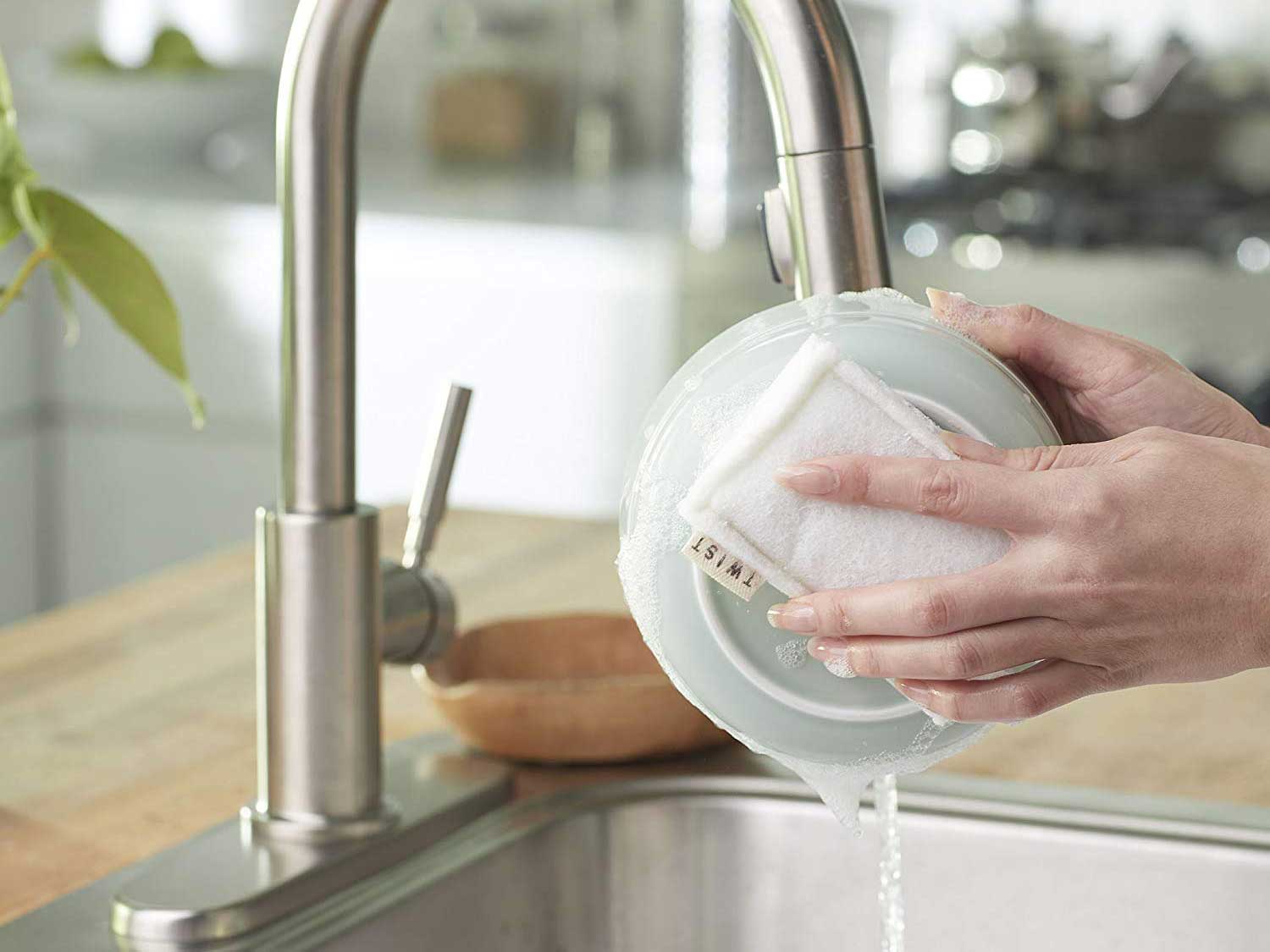 Washing the dishes is an inevitable part of a home-cooked meal. While few people enjoy hand washing dishes, the tried-and-true method works better on wooden utensils and cutting boards than a dishwasher. Luckily, using the right sponge can make this task much easier and quicker. With scrub sides that dig deep into oily areas and absorbent cellulose materials that sanitize and produce low odors, you can check doing the dishes off your to-do list in no time.
Scotch-Brite Non-Scratch Scrub Sponges
You can't go wrong with this Scotch-Brite scrub sponge, with a soft sponge on one side and a non-scratch scouring pad on the other. Paired with your favorite dish soap, it will make easy work of your stack of dirty dishes. Use the scouring pad to dig deep into reserves of oils and built-up chunks of food, then get a deep clean with the sponge side. Thanks to a special design, your pots, pans, and countertops are safe from scratches.
Peachy Clean Silicone Scrubber
The last few years have seen an uptick in sponges made of alternative materials. These sponges are made of silicone, which can last for years without developing the rotten odor often associated with old sponges. Silicone is safe to use on pots and pans, and with a scrubber-type matrix loosely designed, you'll be cleaning dirty and greasy dishes with ease. Thanks to a slight infusion of peach odor, this sponge will leave your kitchen and dishes fresh and clean.
Twist Scrub Sponges
If you worry that a traditional kitchen sponge has negative environmental consequences, consider these eco-friendly sponges. These sponges are made completely plant based, with no added chemicals or colors. They can thus be composted as they are 100 percent biodegradable. A cellulose sponge center is covered in a cactus scrubber to ensure an easy clean of all of your dirty dishes.