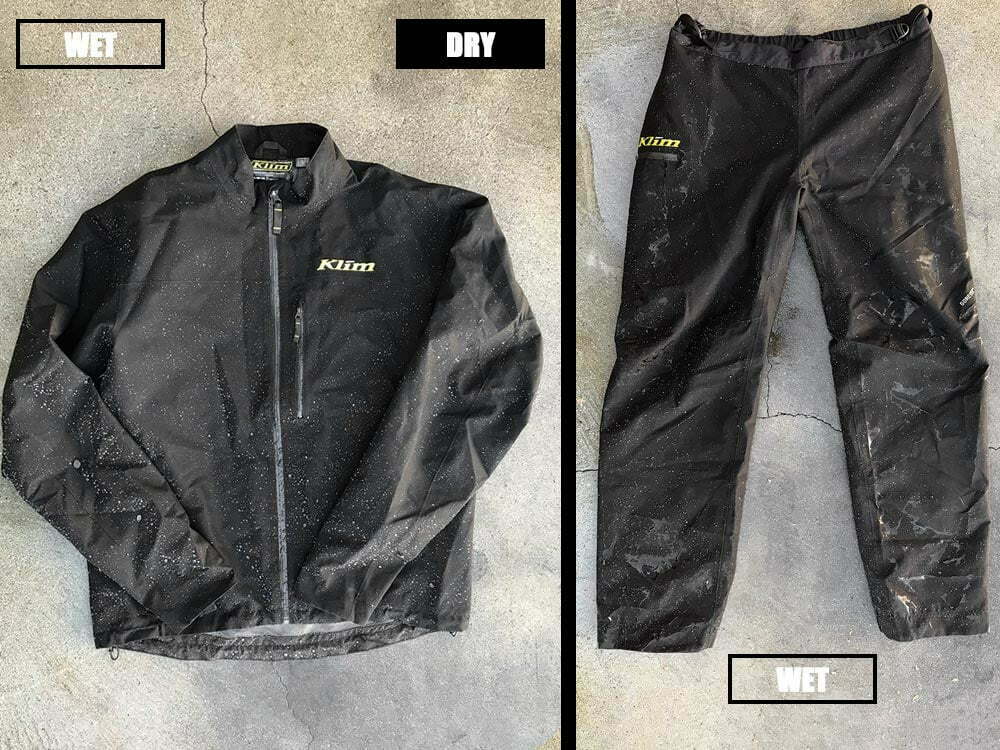 I had the pleasure of riding from New York City to Johnson City, Tennessee, for the Hot Bike Tour this year. Usually I leave from out West, which is dusty and hot, so I was looking forward to some cooler temps on my route. It's a good thing that I planned ahead and grabbed my Forecast jacket and pants from Klim before I did. Why, you ask?
Because the first day was eight hours of riding in the rain through New York, New Jersey, and Delaware slinging up all sorts of road water while the heavens poured down rain.
I have worn a lot of rain gear in my years of riding, and I have to tell you that most of the garments are just plain horrible. That's not the case with the Klim gear. I felt like these items were tailored just for me the first time I put them on.
And they weren't bulky like so many other wet-weather duds I have worn in the past.
The Forecast pants and jacket are both lightweight, cut well, and have just enough design features to keep you happy when riding in the wet. Both garments are made out of Gore-Tex and are guaranteed to keep you dry. Inside the pants and jacket is mesh lining, and the jacket has waterproof zippers and armpit vents, which kept me from getting overheated no matter the weather.
I enjoyed the way the Forecast combo fit so well, and I ended up using them as wind stoppers even on the cooler days it wasn't raining. As far as looks go, I really liked the black fabric the Forecast top and bottoms came in, but I could have done without the disco-neon company logo. In short, if you need some no-nonsense rain gear that fits and works great, these should be at the top of your list.
$199 jacket // $199 pants // klim.com