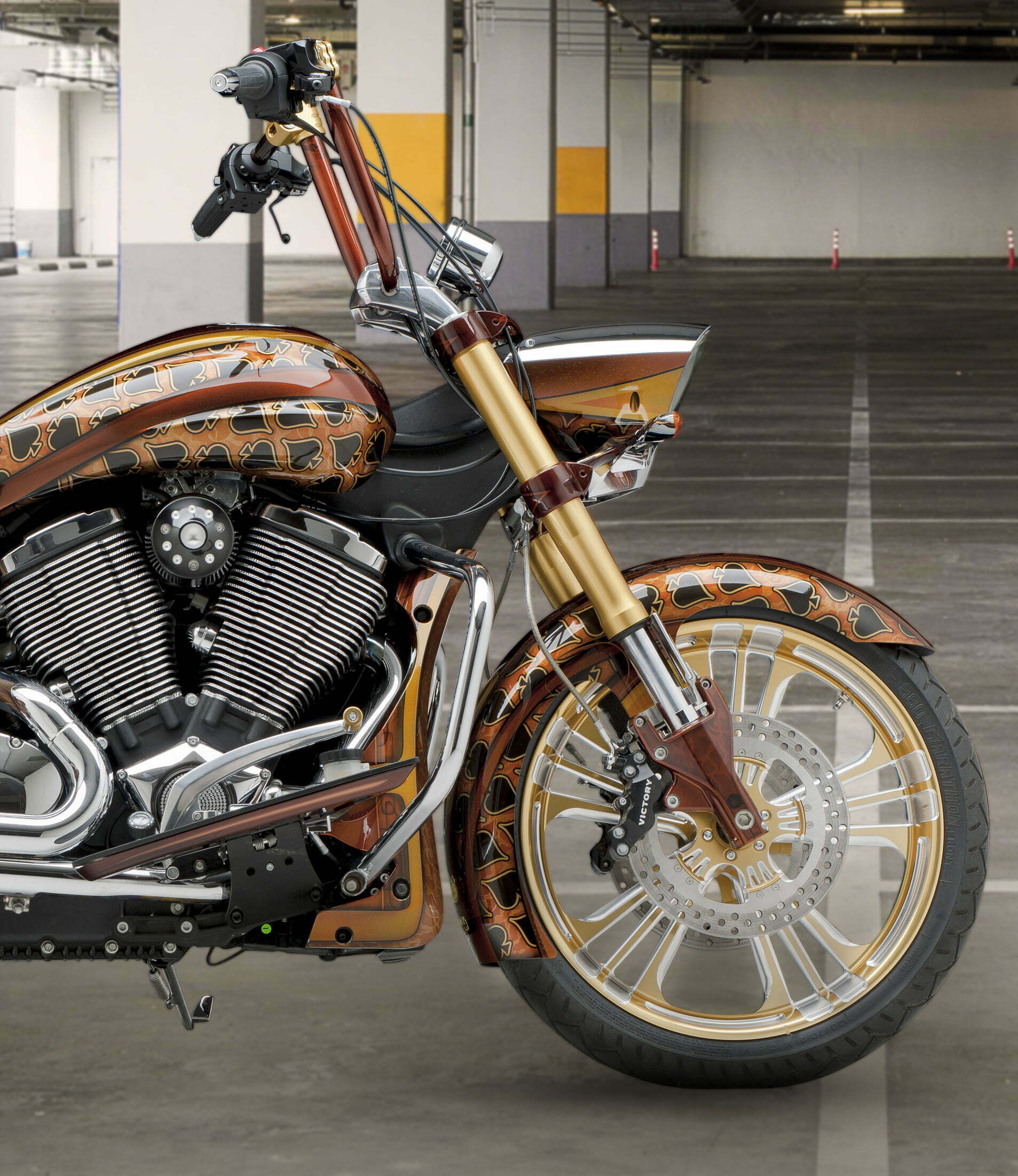 The Klock Werks design team has put together great options ranging from traditional bagger style, to tire hugging options, to one-piece front fenders for big wheel bagger projects, and has now expanded its bolt-on front fender options for H-D, and added Fit Kits for Victory, Indian Scout, and Kawasaki models.
"All of our Klock Werks Front Fenders are stamped from 14 gauge steel using precision, deep-draw stamping technology that ensures a consistently smooth and flawless finish, minimizing body work." explains Dan Cheeseman, Klock Werks COO. "Our fenders are laser cut using 5 axis laser technology to ensure accurate fitment for direct bolt-on installation. We then go the extra mile by adding an e-coat, a process to prevent rust and corrosion. Painters love Klock Werks Fenders!"
When you buy a fender from Klock Werks, you can count on quality and accurate fitment. To make installation even easier, some Klock Werks fenders are packaged with mounting blocks and hardware, all in one box as a "Fit Kit". Klock Werks fenders are proudly made in the USA and are available online at www.kustombaggers.com or your local Drag Specialties dealer.