The Klock Werks Krew, in partnership with the industry-leading premium acoustic control brand [Dynamat](http://www.getklocked. com/shop/shop-by-part/dynamat), introduce a custom audio accessory kit for Harley-Davidson models. Riders around the world love the iconic engine and exhaust sounds of their Harley Davidson motorcycles, but distracting fairing rattles and muddled stereo systems are a drag. The all-new Klock Werks Dynamat Sound Control Fairing Kit is an easy to install custom cut kit that will vastly improve the quality of any stereo system.
The Klock Werks Dynamat Sound Control Fairing Kits are available starting at $189.95 for FLHT ('96-'13 & 2014+) and $239.95 for FLTR ('98-'13 & 2015+). They arrive pre-cut with instructions for application and take only a few minutes to install. Even though a rider can't see the Dynamat products once the bike is buttoned up, they will hear and appreciate the difference. Available at GetKlocked.com and authorized Drag Specialties dealers worldwide.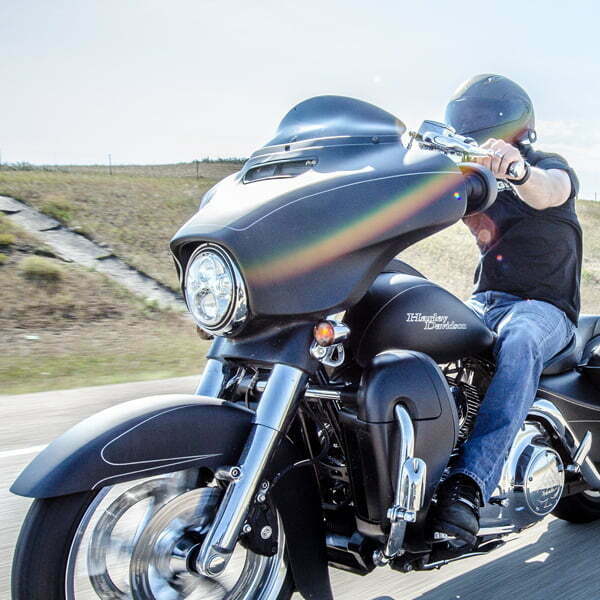 About Klock Werks
Located in Mitchell, South Dakota, Klock Werks has grown from humble beginnings to a globally recognized Brand. Achieving status as "Air Management Experts", Klock Werks credits this to the success of the original, patented, Flare Windshield. Also supplying fenders, handlebars, and other motorcycle parts, Klock Werks proudly leads the industry through innovation in design and quality of materials and fitment. Team Klock Werks has been successful for years designing parts, creating custom motorcycles, and setting records on the Bonneville Salt Flats. You will find motorcycles, family, and faith at the core of Klock Werks, along with a commitment to caring for the needs of enthusiasts around the world who enjoy their products.