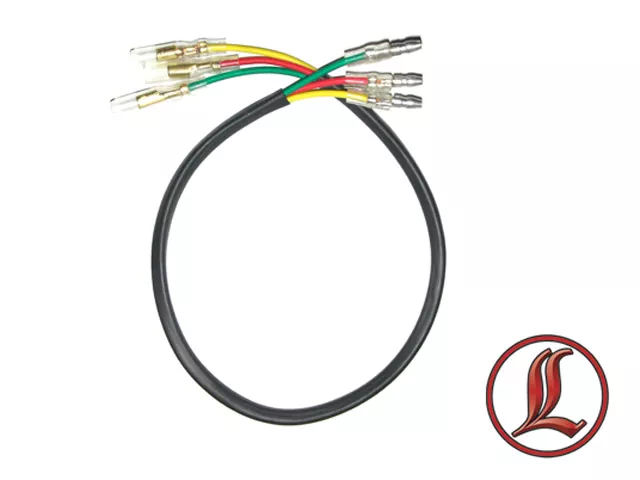 Legend Air Suspension's exclusive Gates Kevlar Air Spring technology, deflective disc dampening, and twin tube construction offer the award winning smoothest ride possible and on the go adjustability. All with a LIFETIME warranty.
And now… Legend Air Suspensions' on the go adjustability can be made to fit ape hangers and other custom handlebars!
An additional 16″ of plug and play wiring attaches to your current pre-wired handlebar control system. This extends the handlebar control wiring to a total of about 86″, allowing plenty of length for event the tallest or widest of handlebars. Wiring is shrink-wrapped and can be run through the handlebars, so wiring stays neat and clean. The new extension can be added to Legend's standard black or chrome handlebar control and to any diameter handlebar controls currently offered.
If you're needing adjustability for changing road conditions, riding solo to carrying a passenger, or just hauling loads of gear at the touch of a button, Legend is your suspension. To learn more about this or any of Legend Air Suspension's on-road or off-road products, contact
Legend Air Suspensions:
605.720.4202
www.legendsuspensions.com
[email protected]
Part # 200-1710 handlebar control wiring extension $20