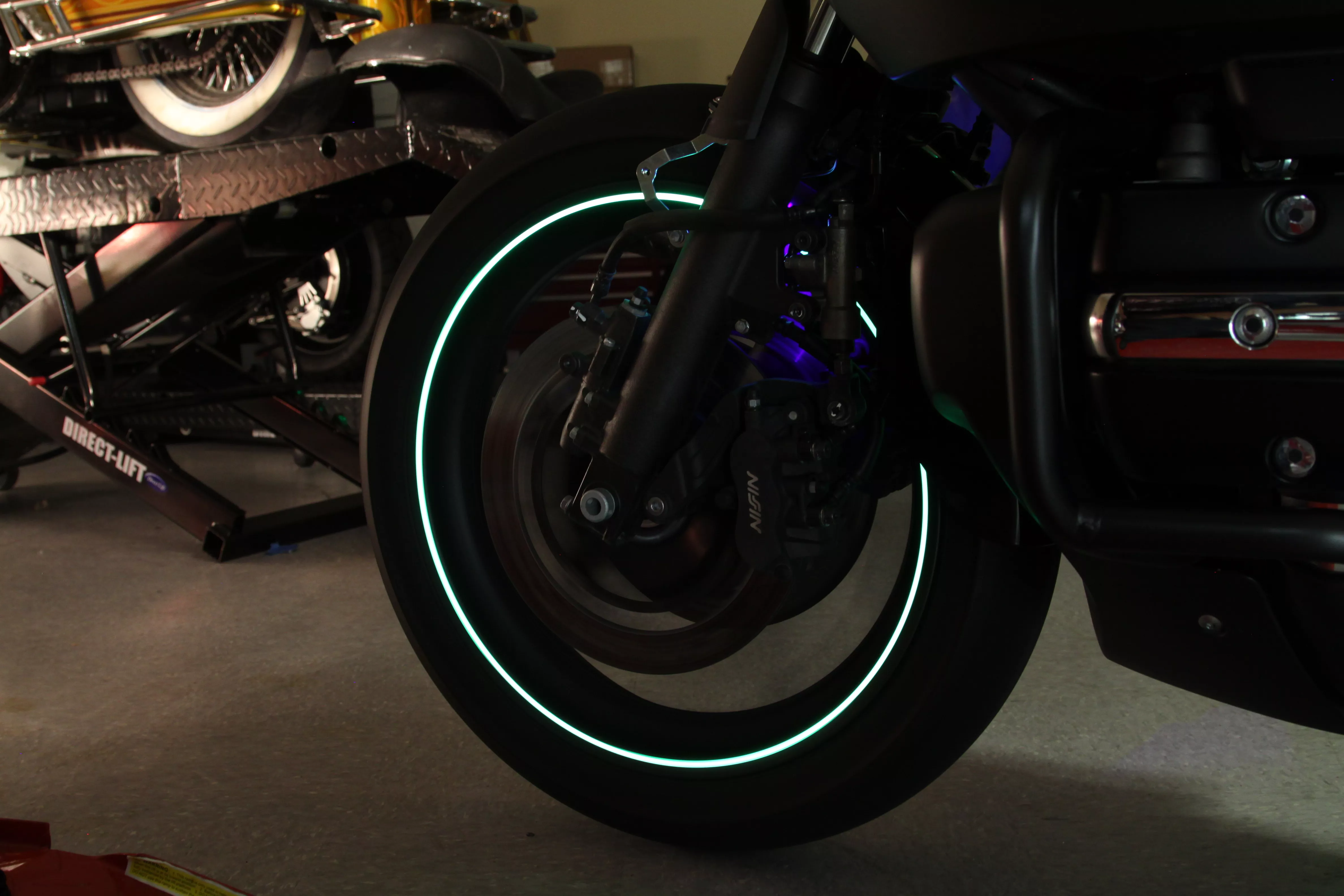 Do you remember when you were in your teens or early 20s and destroying your body didn't really seem to matter? Being safe was probably the last thing on your mind, right? As a skateboarder growing up, I'd throw myself off a perfectly good set of stairs in order to land a cool trick and impress my friends. Sometimes I didn't fare so well. But my young body healed up quickly and I'd try it again. As I've gotten older, it definitely feels like the healing takes twice as long.
Today's bikers are smarter about safety and safety gear than those from years past. Helmet sales have increased, even in states that don't require them to be used by law, and riding jackets with safety armor are being worn even when it's extremely hot. This makes you think about the little things, like checking your brakes or making sure your tires' tread is up to snuff. I think we all agree that close calls happen all too often, so how do we make our bikes more noticeable, especially at night? Loud exhaust pipes work great for alerting those around you, but let's face it; cars don't necessarily give a crap about us. So how do we make our bikes more noticeable without taking away the looks of the motorcycle? Do we wear bright colors while riding or install reflectors everywhere?
We did our research and came up with a simple and effective way to make your bike more visible at night. Lunasee developed its Active Side Lighting technology (starting at $149.95), which includes a reflective strip of Light Emitting Rim (LER) tape that runs the length of the rim (for front and rear wheels or front wheel only) and is illuminated by a high-intensity LED positioned toward the reflective material to really make those around you aware of your presence. The LER tape is almost invisible during the day but highly visible from the sides at night, thus increasing safety. The side lighting can also be used to highlight aftermarket wheels or accent other lighting systems on your bike.