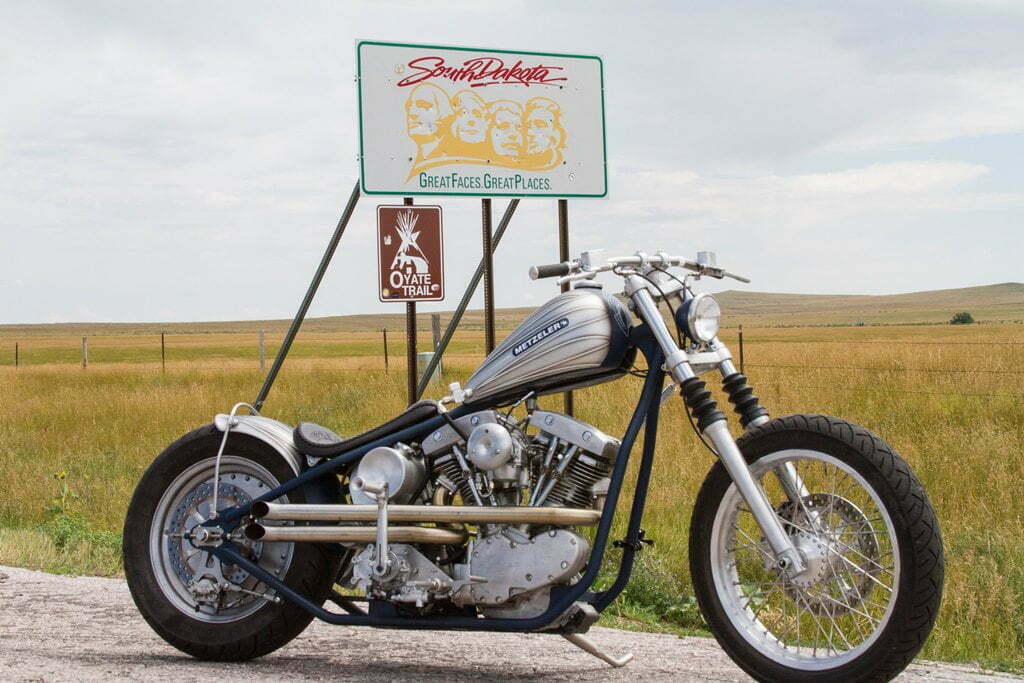 METZELER will be present at the Motor Bike Expo in Verona, to be held in Verona Fiere from 23 to 25 of January, as the Main Partner of the World Custom Conference along with Indian Larry Motorcycles.
Thanks to the appreciation and the success achieved at EICMA, the motorcycles from the famous American customizer Indian Larry, which are considered true works of art, will be exhibited once more. Displayed in Hall 1 at the stand which will host the World Custom Conference, the bikes will be equipped with the MARATHON tires from METZELER's custom line.
The partnership between the brand with the elephant logo, a specialist in motorcycle tires always appreciated in the custom world for the quality of its products, and Indian Larry Motorcycles, the famous American custom bike shop, continues with the "Follow Your Dream" model that will be visible in the Motor Bike Expo in Verona. This continues the work of the unforgettable Indian Larry through his partner and friend Bobby Seeger Jr. "Follow Your Dream" is an iconic motorcycle, also known as the "Metzeler bike" because it has the METZELER elephant logo on the tank and a design recalling the distinctive blue typical of the brand of German origins, which reflects the way METZELER sees the custom world, always producing quality tires for the most prestigious custom cruiser as those of Indian Larry Motorcycles.
The World Custom Conference involves leading experts in the custom world and represents an absolute premiere for a trade fair in Europe. The conference is organized in collaboration with Michael Lichter as moderator, in addition to METZELER as the Main Partner. The American photographer of international fame this year signed the 2015 edition of the famous METZELER calendar "The Gathering of Legends", which will be shown to the public at the stand of the World Custom Conference.
The World Custom Conference, a workshop lasting three days, will be structured in two daily sessions with the participation of some of the biggest names of the custom world including designers, customizers, journalists and METZELER representative Scott Griffin, Vice President of Sales for North America, and a great expert of the custom world.