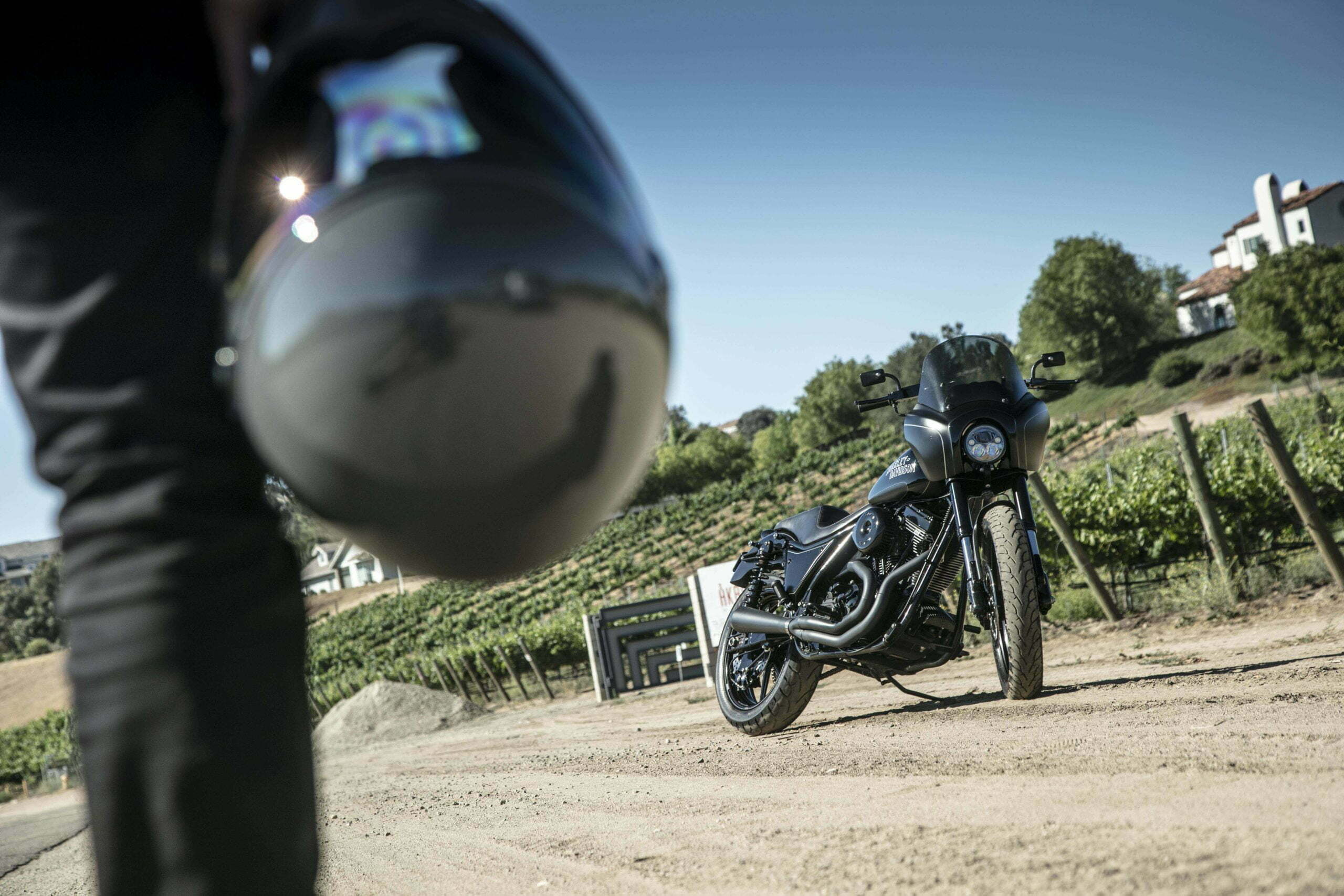 Mike D. Ellis' 1986 Harley-Davidson FXR is one of those bikes that doesn't beg for attention, but it damn sure gets it. The clean and streamlined performance cruiser was built to ride, which was really the only criteria when Mike envisioned this project. Mike spends his day-to-day at Biltwell's HQ as the Vice President of Sales and Purchasing, but definitely likes to tinker on cool new bikes in his spare time.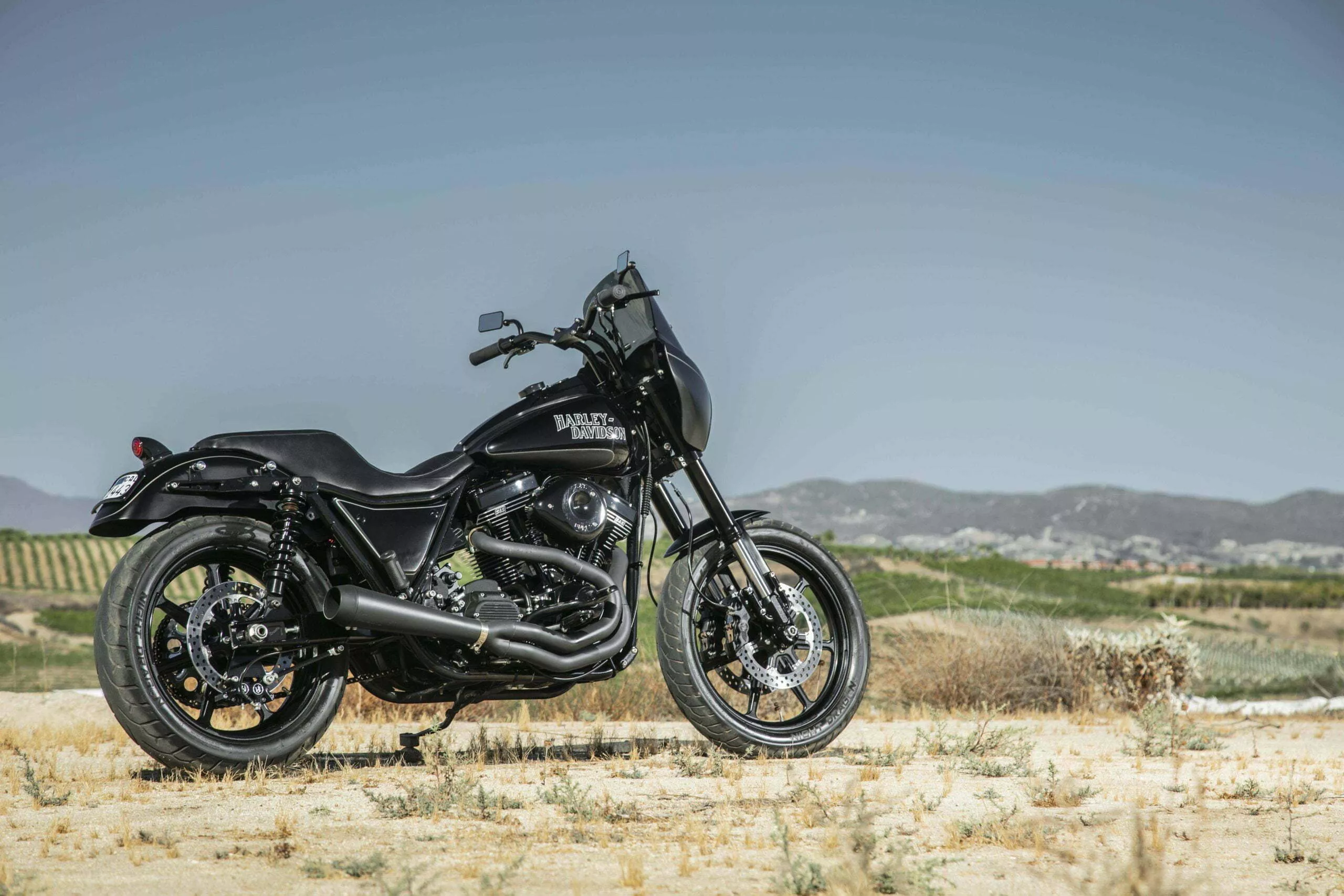 "I'd worked on Dynas, Sportsters, and a Shovelhead before this. An FXR build for long miles and high speeds seemed like a logical progression," Davis says.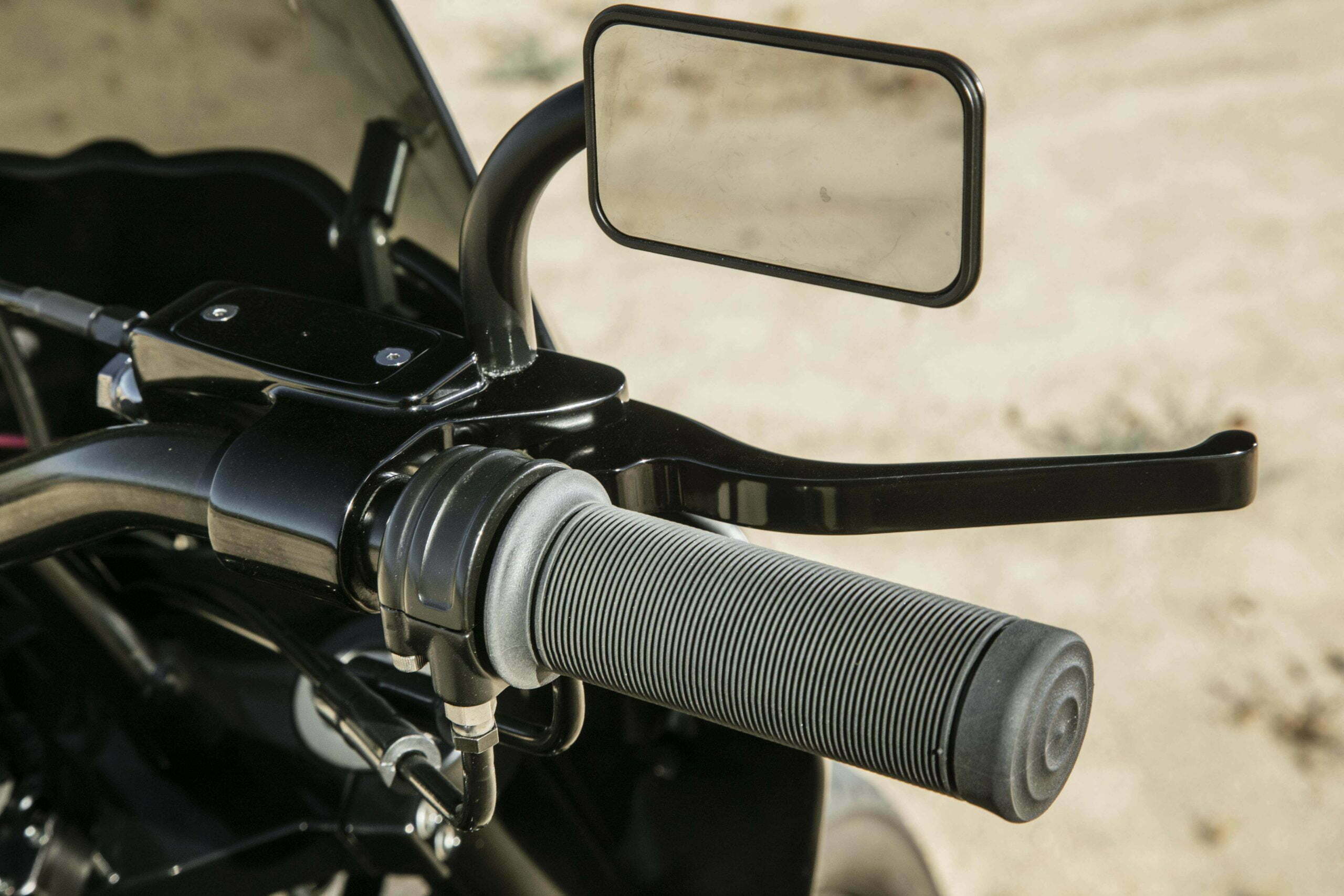 Mike wasn't after any flash for this project. Mike kept it that way with accompanying parts and finishes: black bodywork courtesy of Matt Ross paint, black Harley-Davidson XR1200 forks with black Gigacycle triple trees, black Legend Suspensions 14-inch shocks, black JD Customs' FXDX fairing and black Bassani exhaust. You get the idea.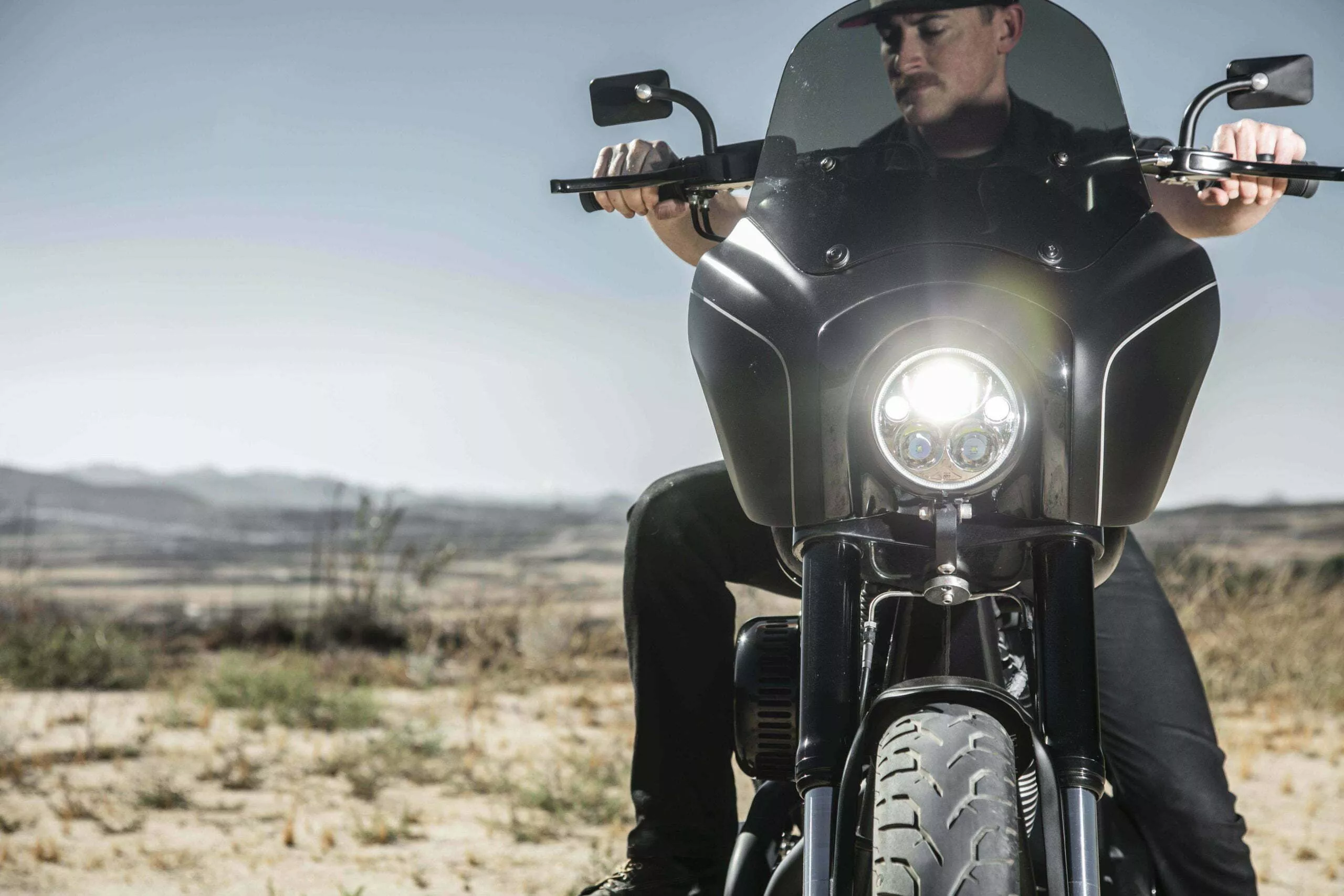 The stock Evolution motor, also black, was yanked from the frame tubes and replaced with a more stout S&S Cycle V111 engine, which is the perfect combination of horsepower and torque, but not at the expense of dependability and engine life. The V111's  shorter stroke results in lower piston speed for longer engine life; less vibration and a lower compression ratio makes fuel requirements less critical. The V111 also features automatic electric compression releases that make starting easier. Mated to the V111 is a Baker six-speed transmission.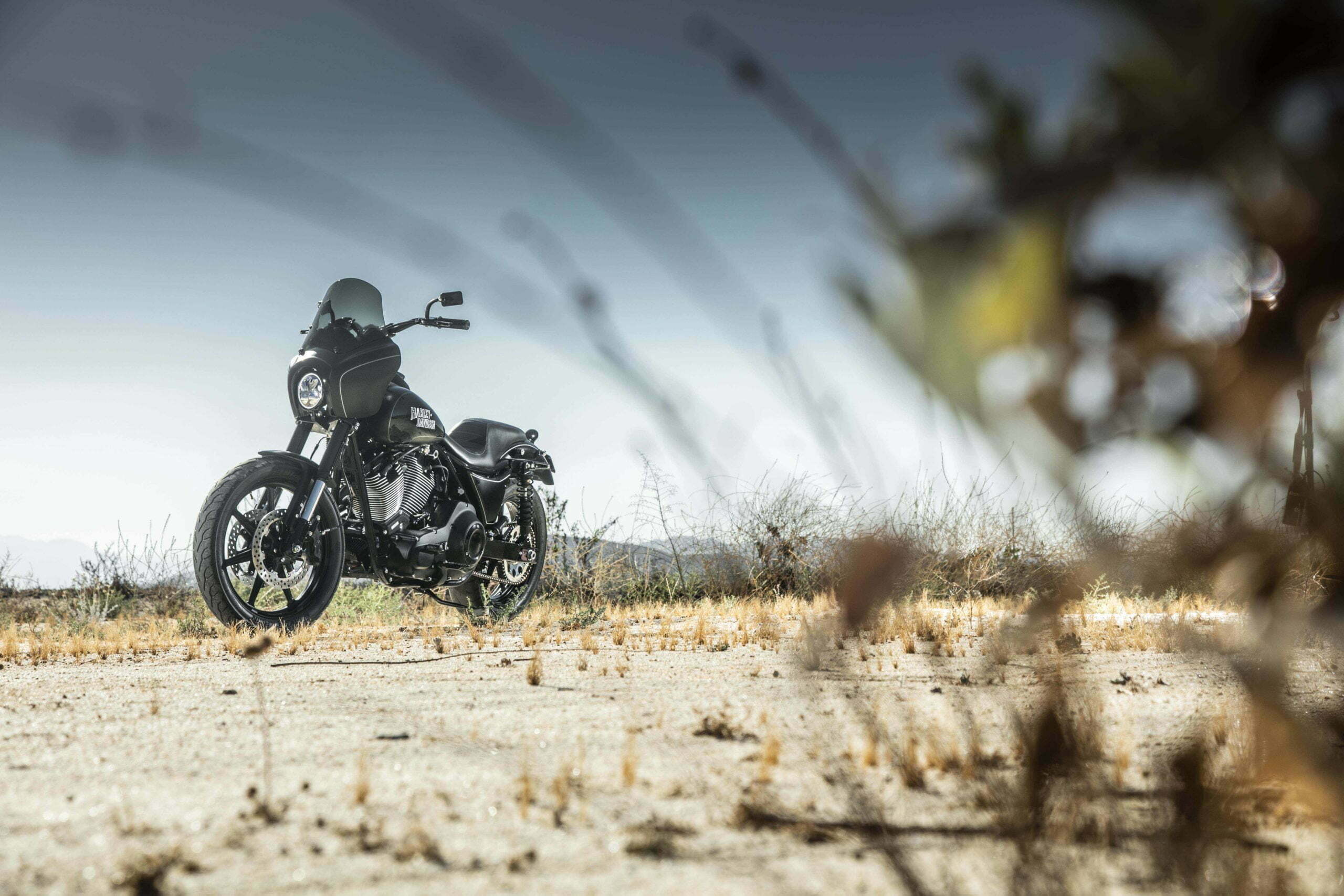 This FXR build didn't come without its challenges. The most difficult part of the project? "This bike has some hard bags that were a factory accessory for Dynas and Sportsters in the early 2000s. Mounting them securely and making them look like a factory accessory for an FXR was the most challenging task," Mike says.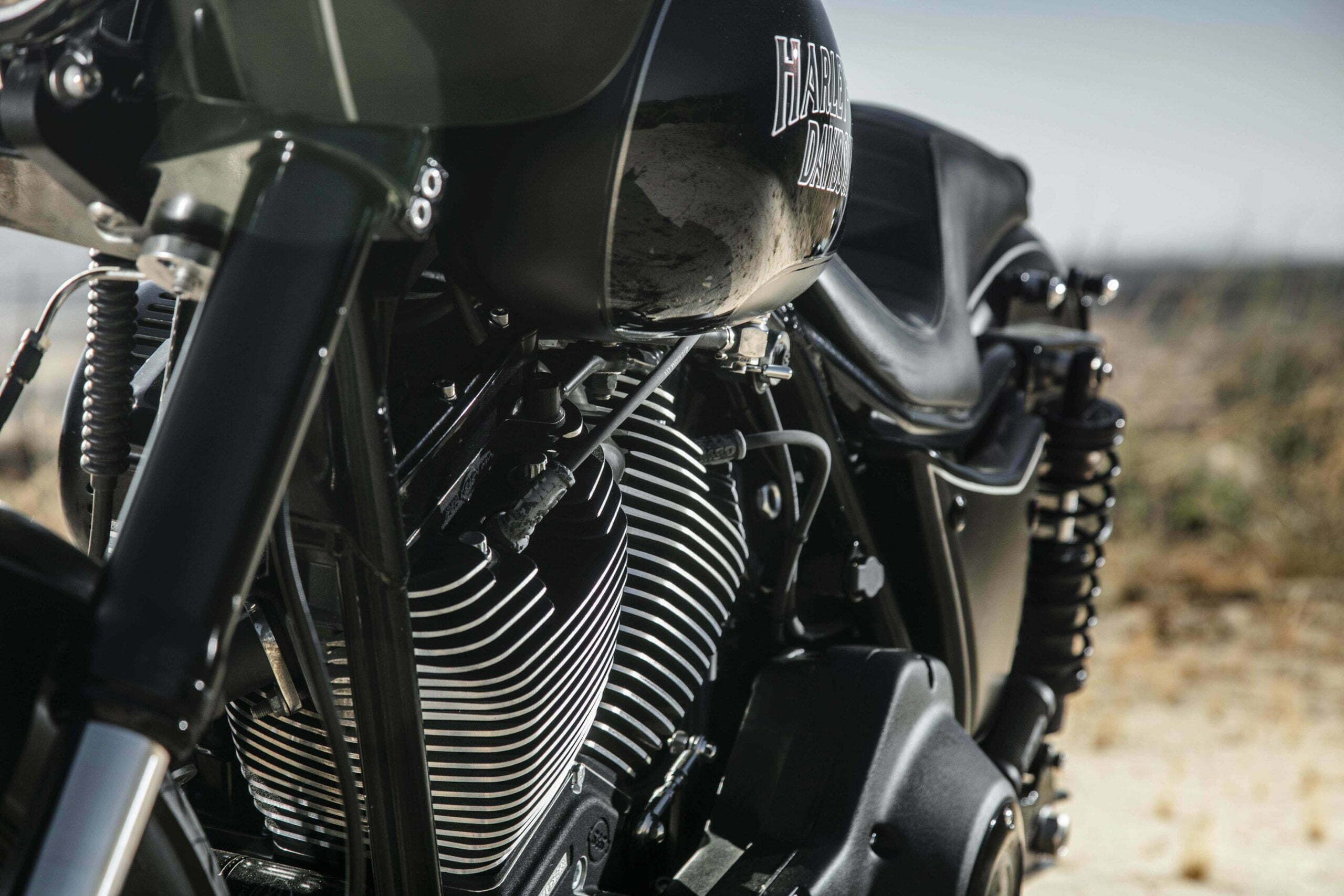 For the handlebar setup, Biltwell bars, risers and throttle were chosen, and the Jaybrake hand controls were a clean and streamlined finishing touch. In the info department, he used a Dakota Digital gauge. For wind deflection–and of course style–JD Customs' FXDX Fairing was the perfect fit. Roland Sands Design Morris Mag Wheels (18-inch rear/19-inch front) along with Performance Machine brakes were a no-brainer. Because Mike likes the option of riding two-up or hauling gear on longer treks, he added Boosted Brad's Quick Detach Sissy Bar System. A set of fiberglass side covers and a dash panel were custom made for this bike.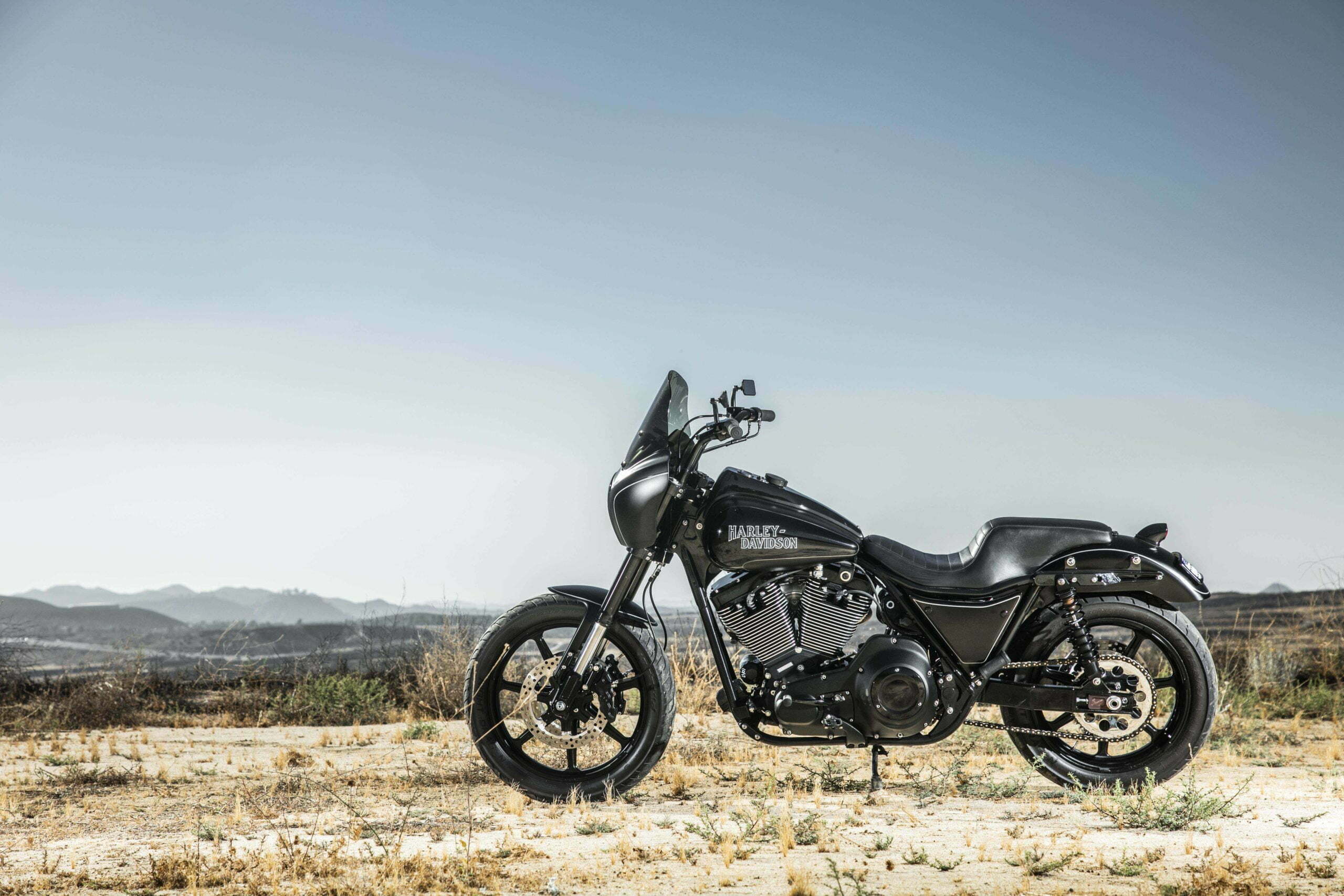 As with any custom build, it's important to lean on those who believe in your project for help. "David Zemla at S&S Cycle was a huge help in getting this project firing at an early stage. Rob Rouser at Rouser Works wired the whole bike and worked on the mechanicals. Tim Statt at Gigastatt Cycle did all the design and CNC work to make the XR1200 front end work properly on the FXR chassis," Mike says.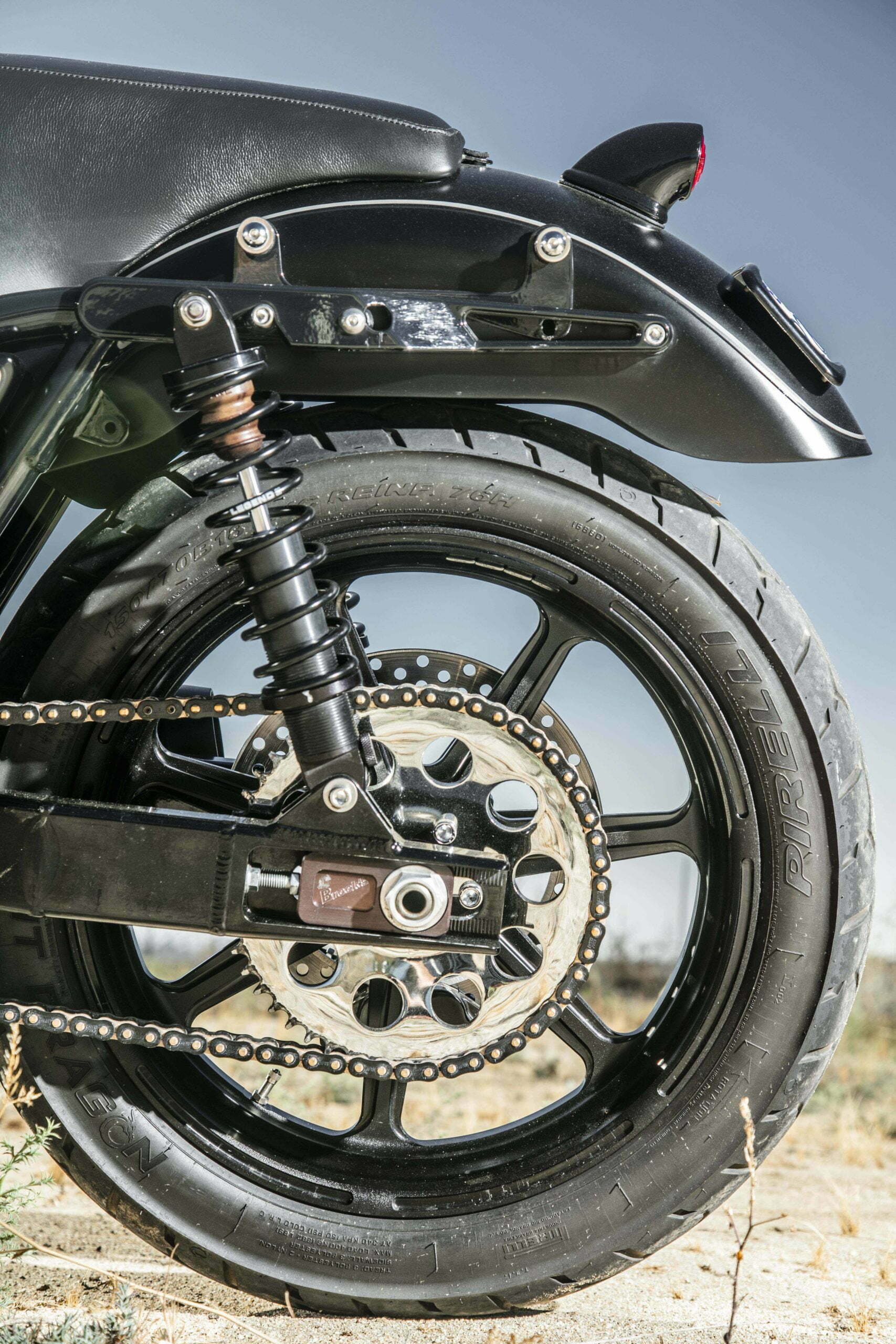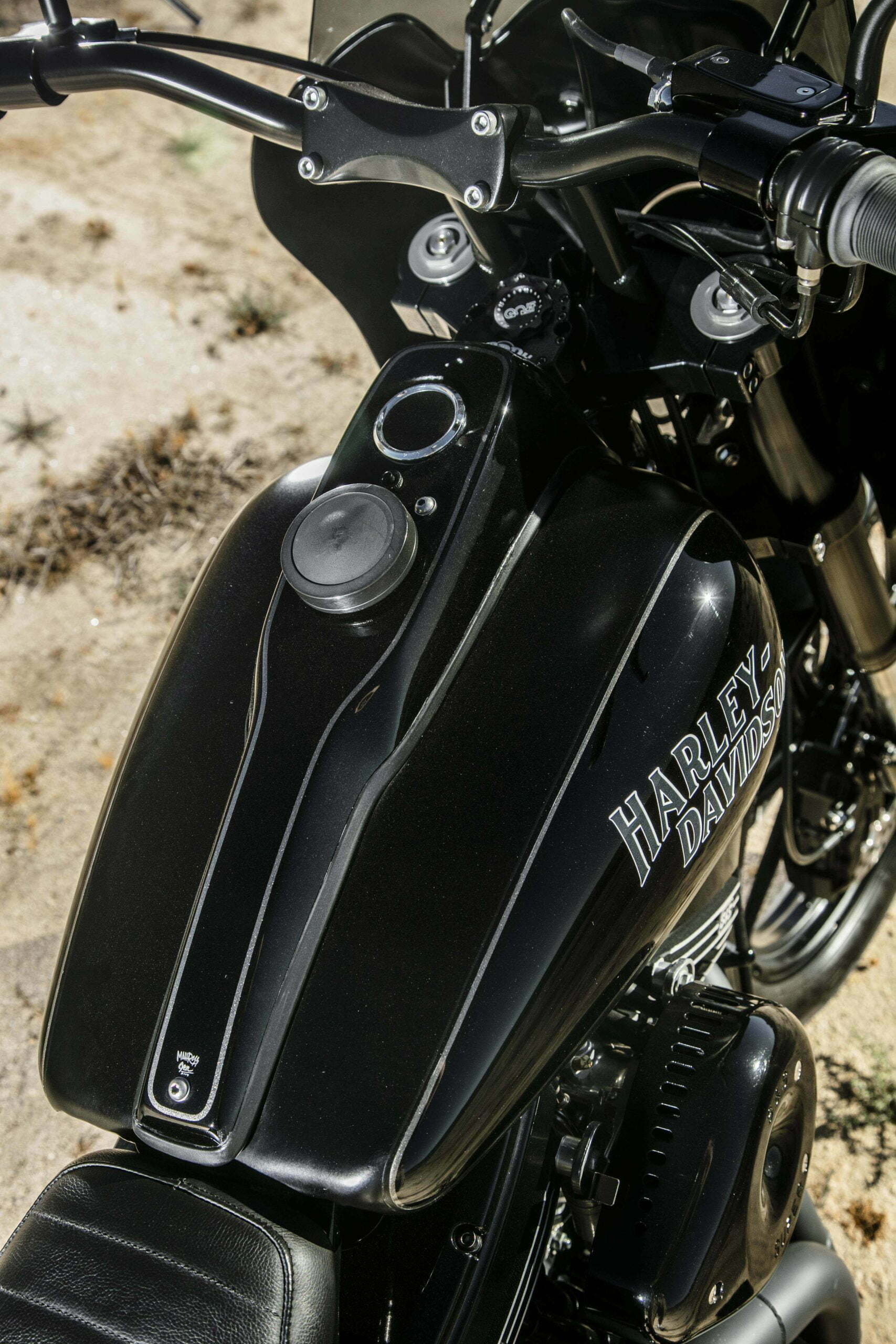 Mike's enjoyed plenty of trouble free miles ever since the first test ride. And now he's already onto the next project: dialing in a new Husqvarna FE350 S. "After that, I might try to breathe on one of the new bikes the MoCo has rolled out this year," Mike says.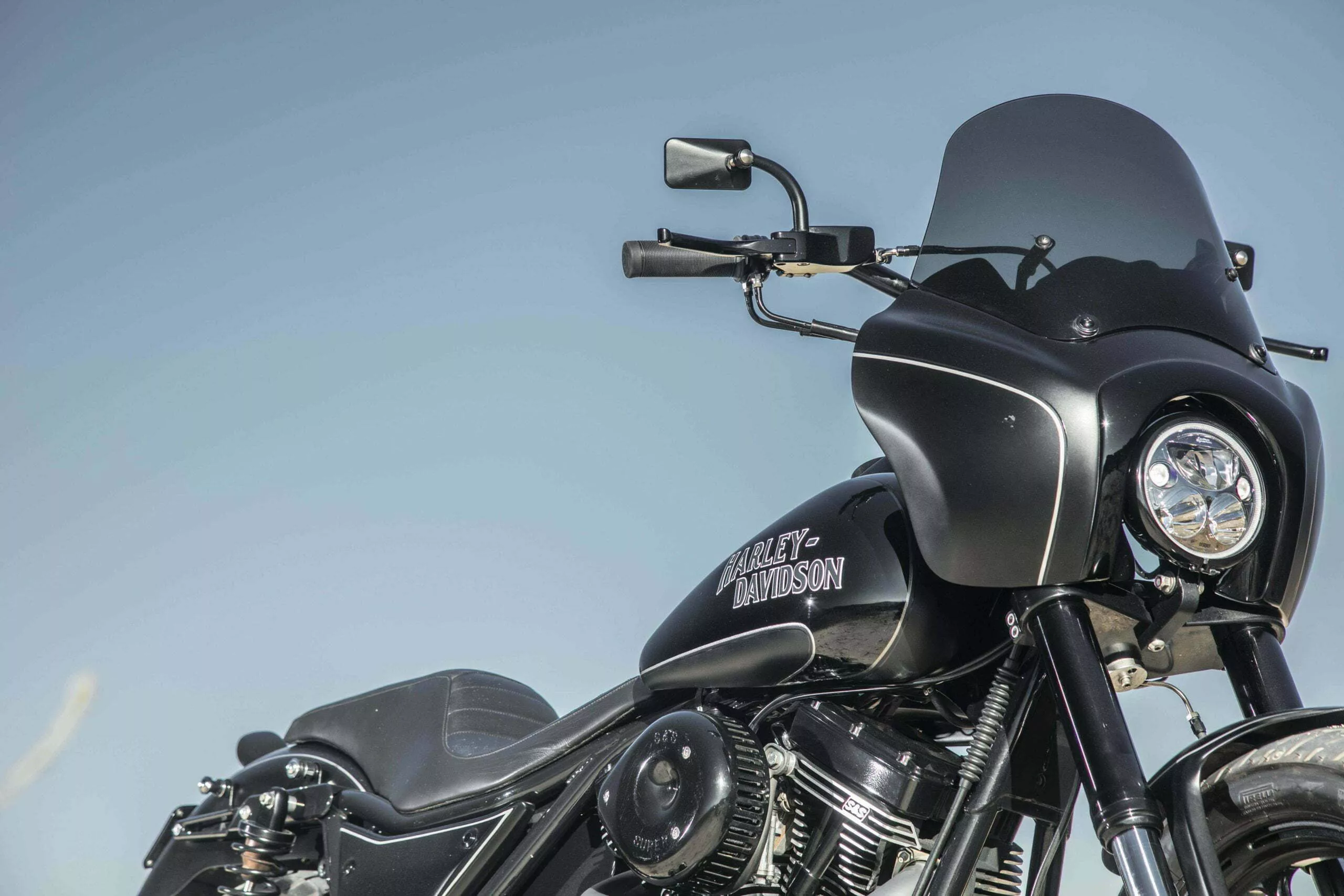 Check out the batch of other rad FXRs we've featured over the years HERE.