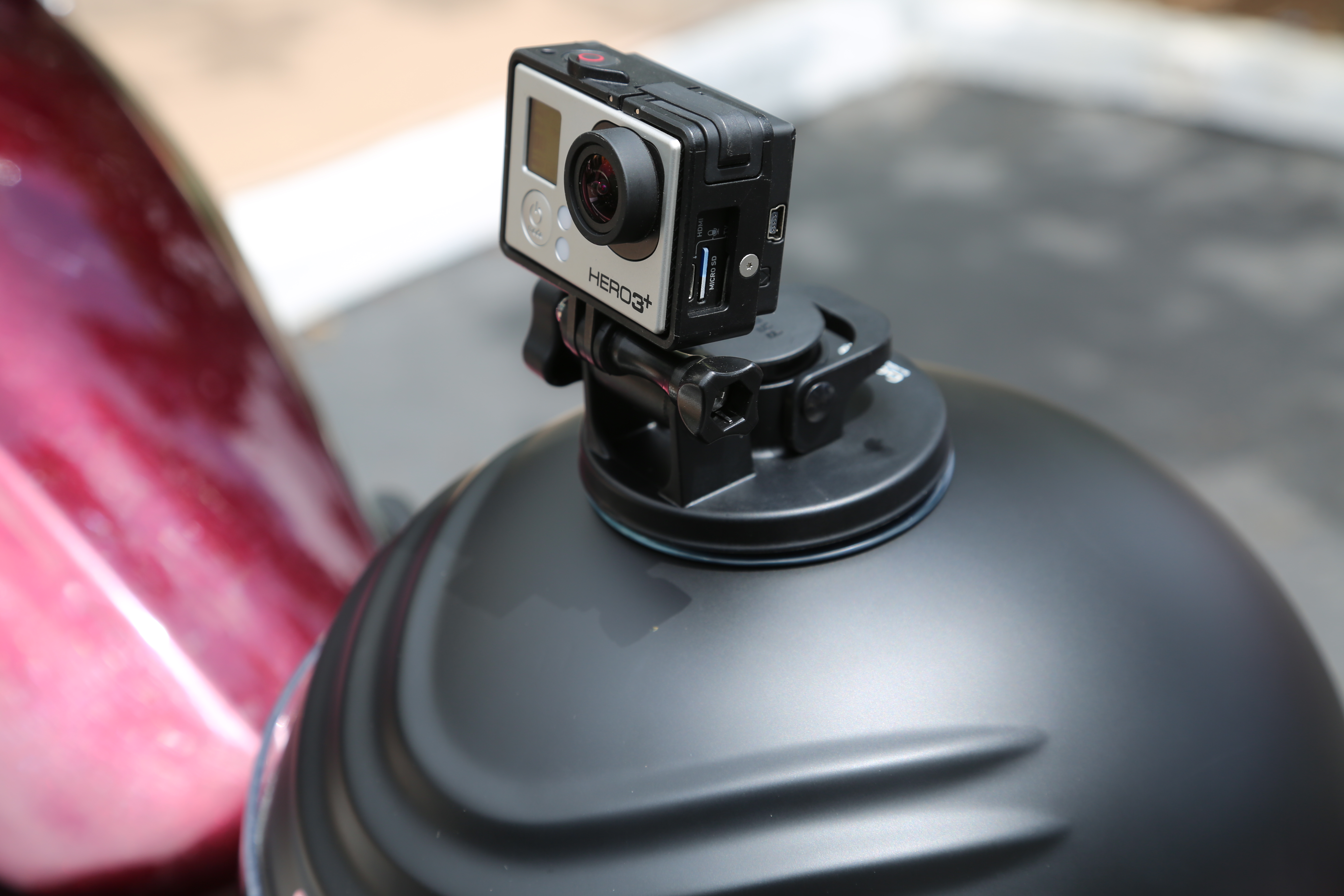 Let's face it: The selfie has taken over social media photography. Gone are the days of asking a stranger to take your picture while you pose. The Swirl Mount 360 takes the selfie to another level with a swivel base that spins 360 degrees. Made of aluminum and plastic, it weighs about half a pound and mounts to a standard GoPro mount end. The base end is attached to a helmet, or other object, via Velcro. We chose to use the GoPro Suction Cup mount to not leave tape residue on our attachments. The combination of the two makes for a whole new world of selfie options.
$39.95 swirlmount360.com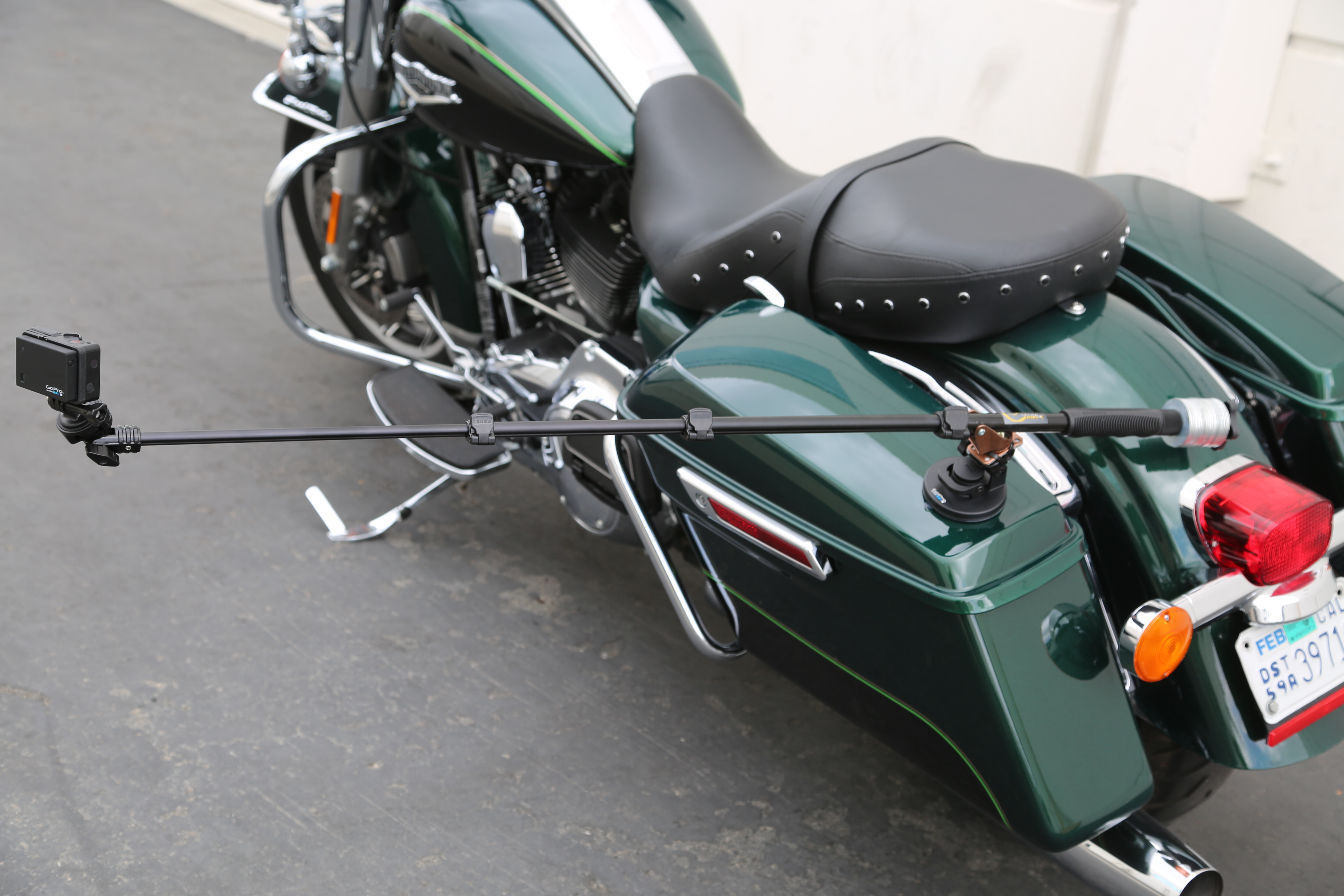 We test lots of different helmets, motorcycles, and vehicles. What this means is we are constantly moving our GoPro from ride to ride. For the most versatility that's quick, easy, and won't leave tape glue on a $70,000-plus Arch Motorcycle, for example, we've been testing the Suction Cup Mount from GoPro. This industrial-strength Suction Cup Mount is proven at speeds of 150-plus mph and engineered for stability and a broad range of motion. Adjustable arms allow for ultra compact mounting. Includes a standard base and a quick-release base for moving conveniently between shots and locations. This might be the most versatile mount you can purchase. Just make sure that the surface is clean or your fancy little camera will go bye-bye.
$39.99 gopro.com