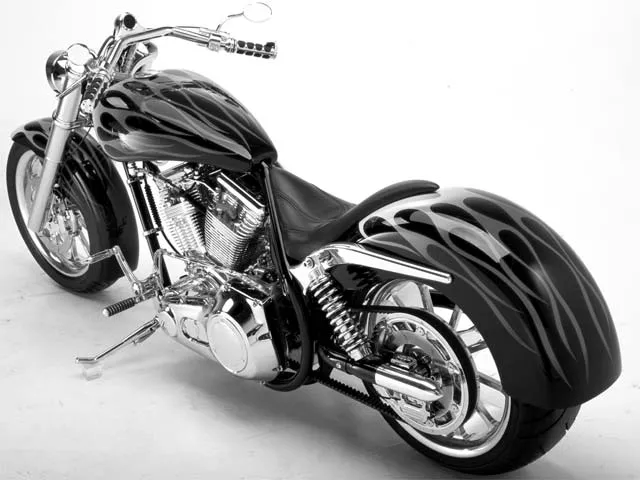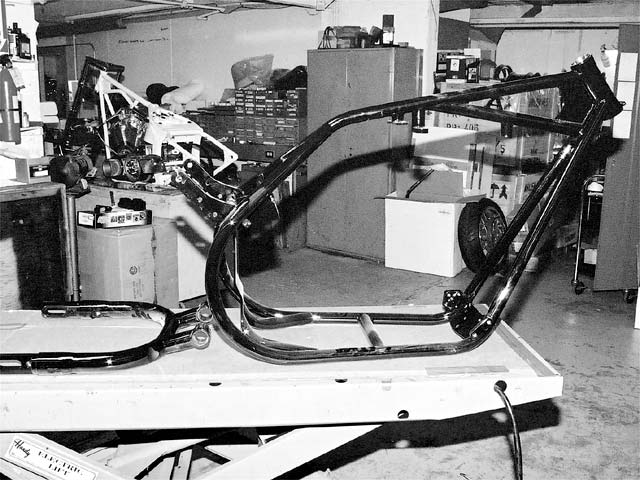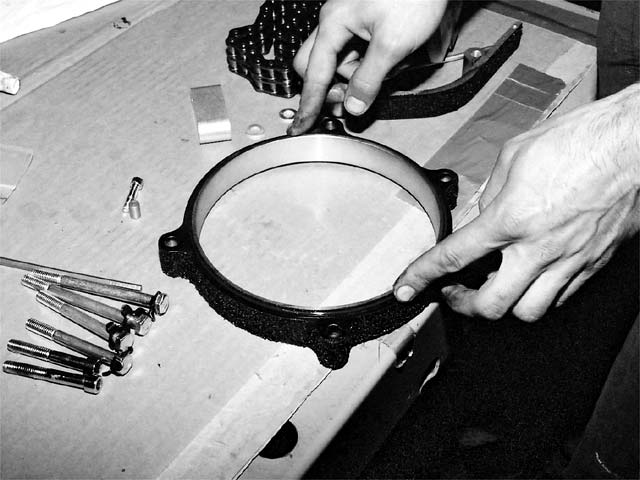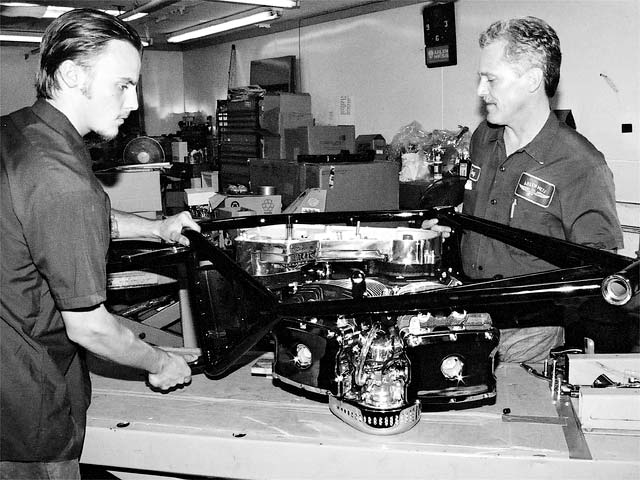 Once in a while, things really surprise us because they actually go smoothly. In the case of the Ness Y2K design and our magazine, things have been like silk since January of 2000 when we premiered the new chassis on our cover.
While we knew that first Y2K was a sleek design and had rubber-mount comfort, what we didn't know was that it was going to be offered in the Ness catalog the next year. We were thrilled to hear it, because the story on that bike brought us an unbelievable number of calls and letters asking for more detail.
So when we approached the Ness team about building us a sweepstakes bike, we were secretly hoping it would be built using the Y2K. The frame is offered in two versions: a 2-inch stretch with 35 degrees of rake or 5 inches with 38 degrees. The tubes are 1-3/8-inch diameter and the beefy swing arm is made from 2-inch tubing; it has billet covers to hide the axle.
Another reason we dig this chassis so much is the low seat height. Even though it's rubber-mounted, the base of the seat is just 17 inches from the bottom of the frame! So you can have vibration-free performance and boulevard coolness, all from the same frame. Oh, there are many more reasons you'll want to win this bike, by the way.
How does power from a 124ci S&S; motor sound? Does a complete Ness sheetmetal package interest you? What about a set of Ness billet wheels, Avon tires (a 250 rear), and Ness calipers? And the final, incredibly sweet part of winning this Ness custom bike — it will grace the cover of our magazine when it's done. That means, if you win, you will not only own a custom-built Ness bike, but you will also own a HOT BIKE cover machine!