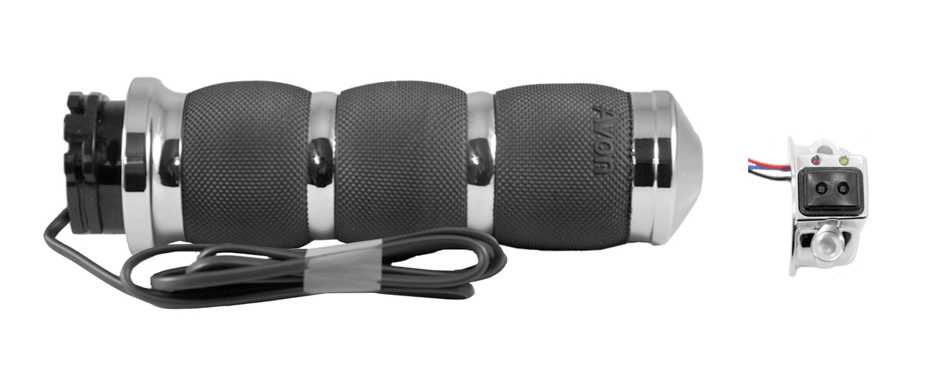 Avon's New Heated Grips
Avon Grips, based in Kingwood, Texas has recently begun shipping its new heated grips for Harley, Victory, and Metric bikes. Indian heated grips will be released shortly. The new Caliente (meaning HOT) grips feature heating elements between the throttle and clutch side sleeves, and are wired internally on the bike bars, and yes, even for '08-newer touring bikes with electronic throttles. The newly designed controllers are rocker style with HI / OFF / LO settings. Avon's technical development team believe in the "Old School" technology of bullet proof rocker switches for durability and functionality. The heated grips are available in most all design models that Avon Grips produces.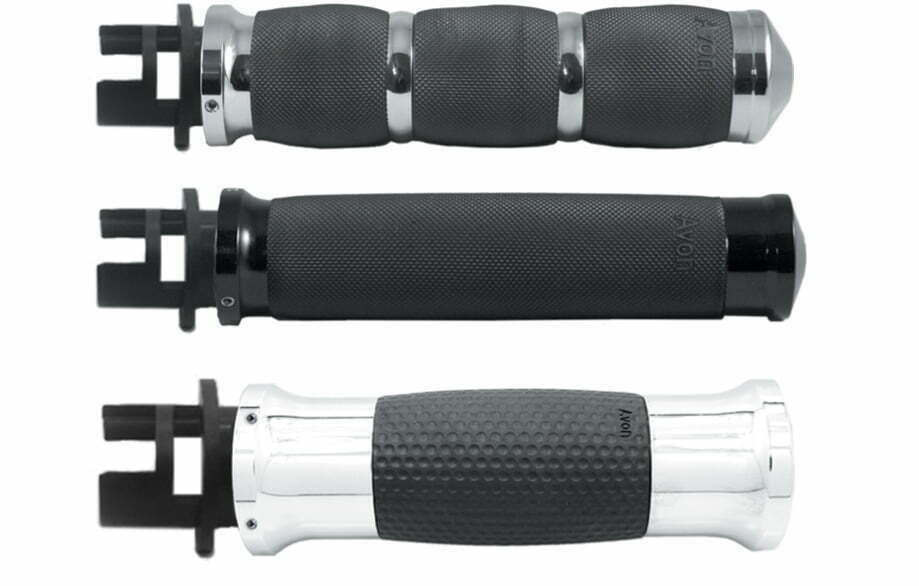 Indian Grips
Avon has also recently begun shipping its new grips for 14'-newer Indian model bikes. Avon Grip's technical development team had to design and test the new throttle and clutch side tube for the unique handlebars, and Throttle-By-Wire controls developed by Polaris. The oversized bars step down to a 7/8th
the grips which is very different from all American touring bikes, and most metric. Avon currently produces (3)
base model grips, as well as many variations for Indian fitment.
For more info on all avon products: www.avongrips.com