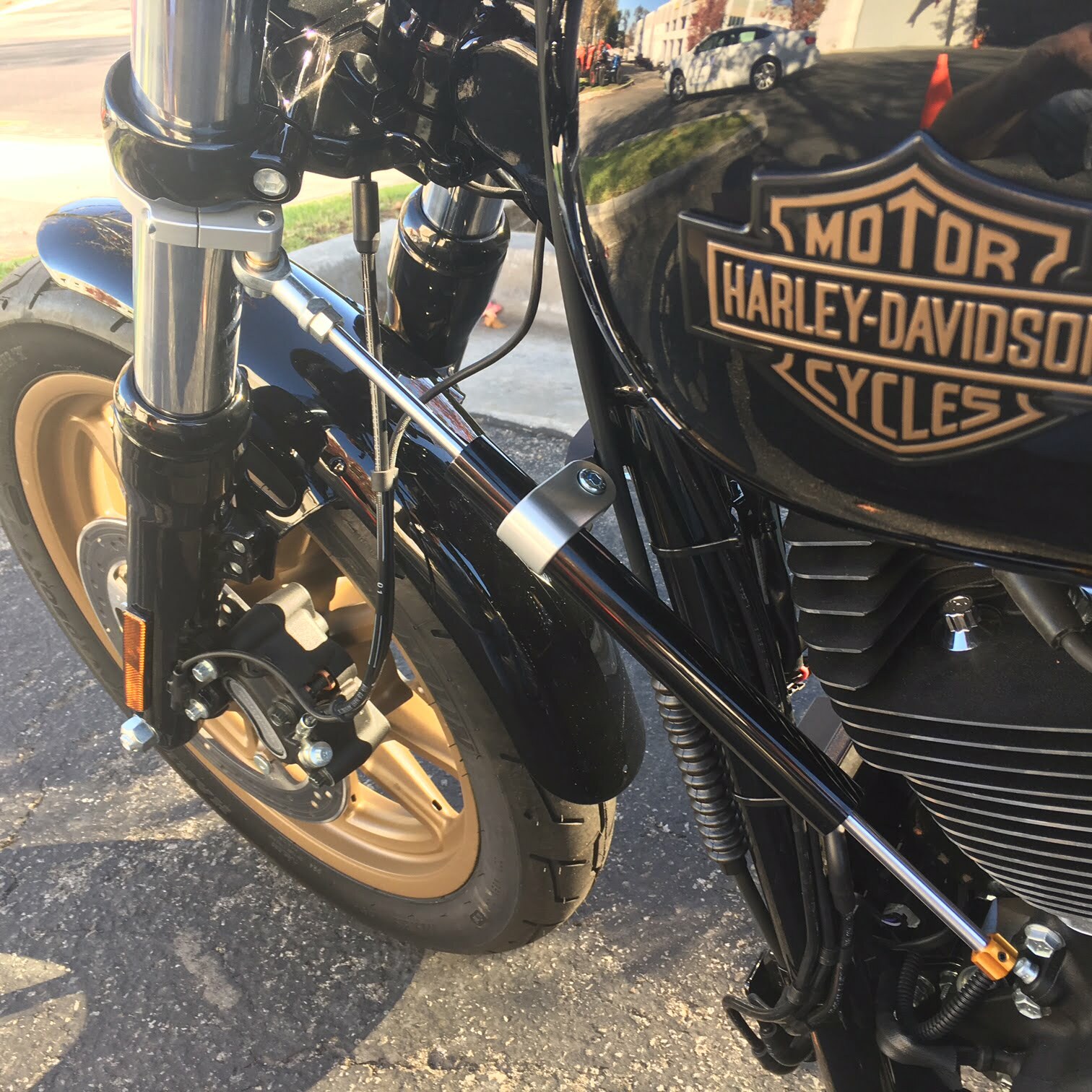 Storz Performance just hipped us to the new Dyna steering damper they're offering. Here's what Steve himself had to say.
"The attached photo shows a Storz HDFXD-49 Steering Damper kit installed on a 2017 Dyna Low Rider S. This kit fits all 2006 to current model Dynas except the Wide Glide. It features a 16-position adjustable, rebuildable, racing quality, linear steering damper. Ever see a rotary damper on a Moto GP bike? No, neither have we!
This one is a simple installation that mounts with CNC billet aluminum brackets and comes with complete instructions and all necessary hardware. In stock now, $435.00 + shipping. You can order online at www.storzperf.com or give us a call at 805-641-9540.
We also offer steering damper kits for 2000-05 Dynas, FXR, XL, and most V-Rod models."
Take good long look through our products section and find more cool parts for your scoot.