Last August the FXR's of California Group held one of the biggest shop parties's seen on the west coast. With the help of Hot Bike Magazine, getting the word out, The Nor Cal FXR BBQ & Dyna Day was a rocking event that people are still talking about.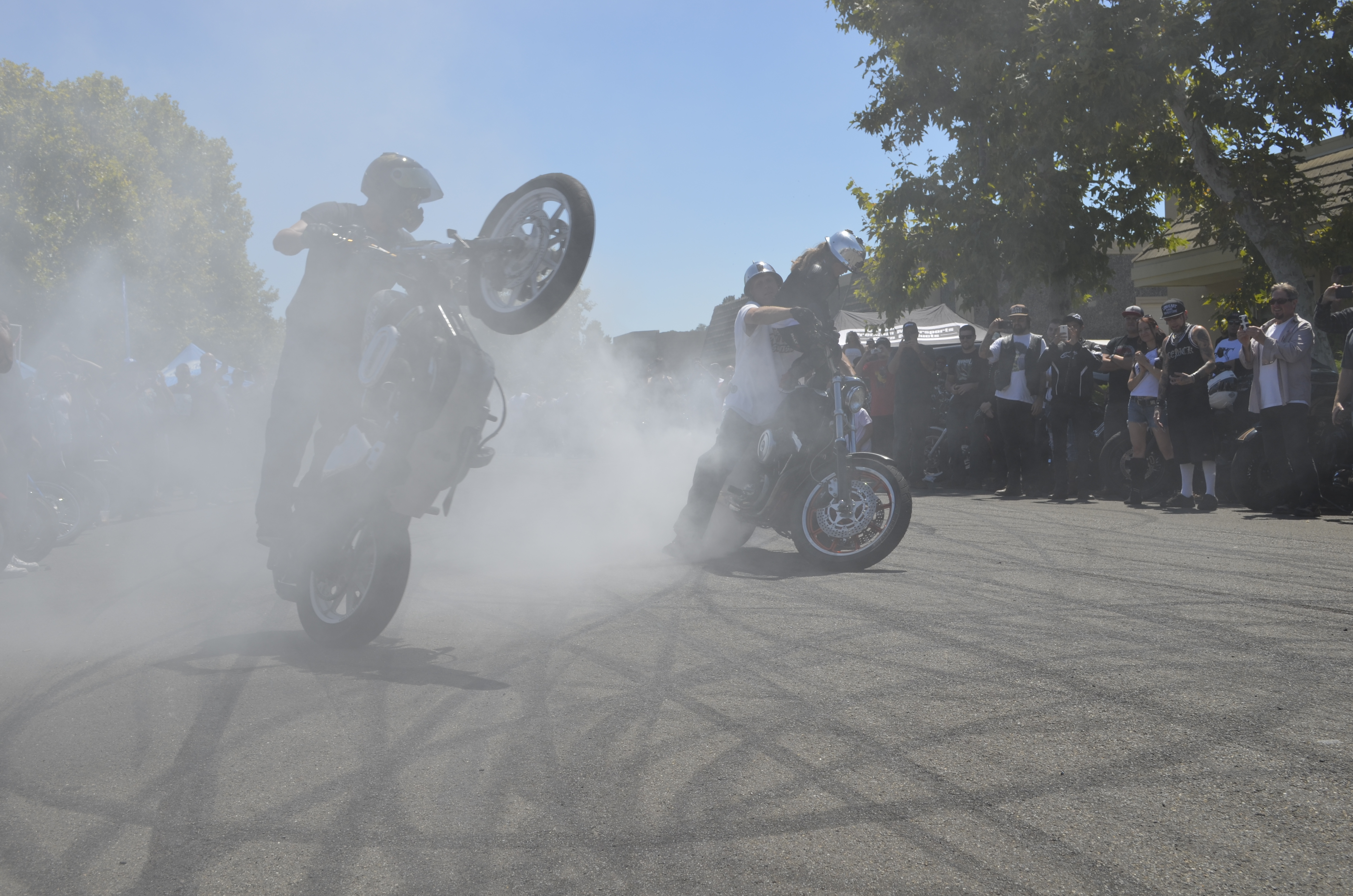 What started out as a get together for fans and riders of the venerable FXR (Put on by Debra Nathanson and Dana Levine) in 3 short years has grown into a huge hit that was attended by literally thousands of people.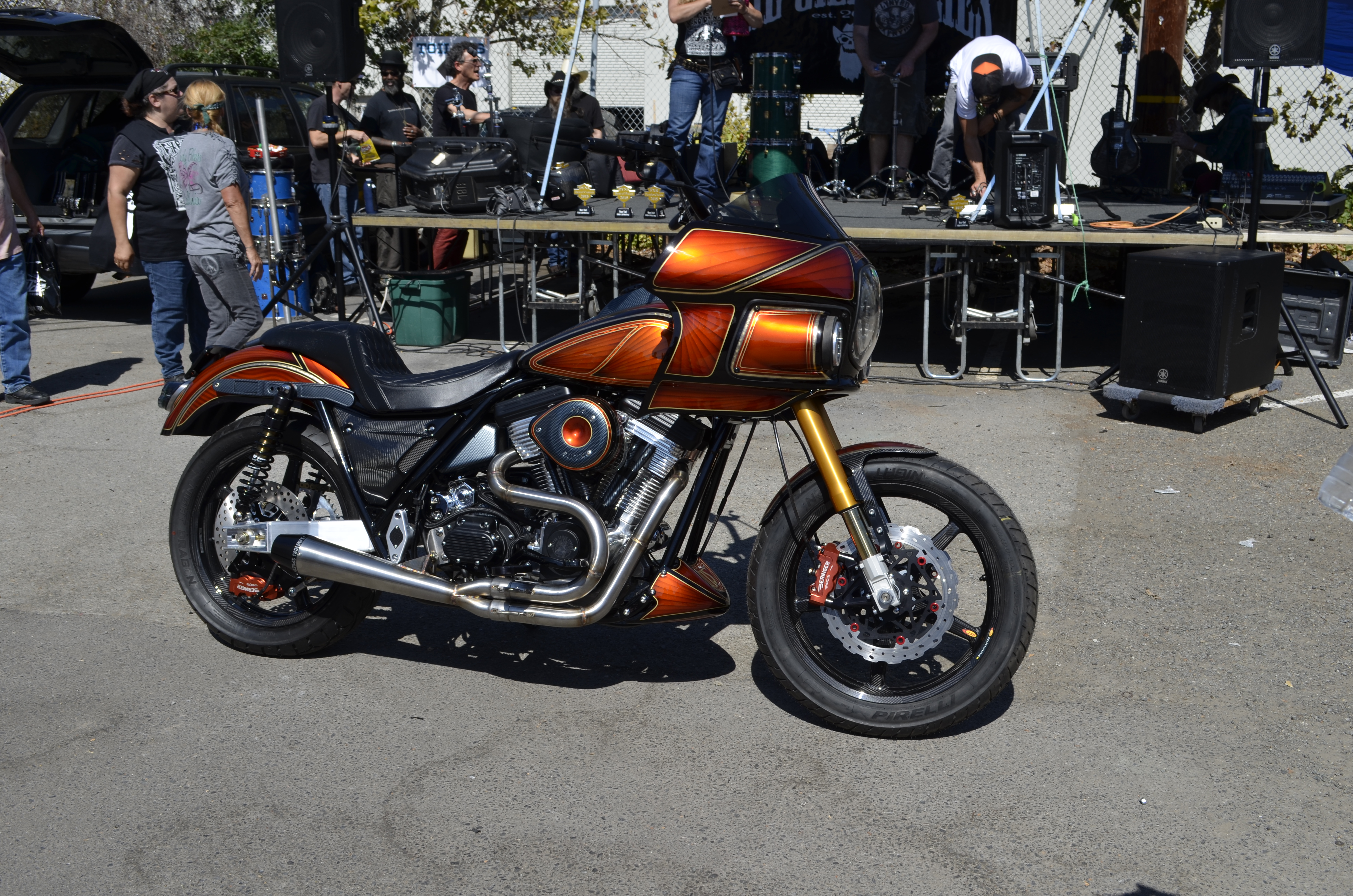 The event was held at Kirk Taylors Custom Design Studios, located in Novato, California. (San Francisco North Bay) There were stunt riders and live music as well as vendors, food and a bike show.
One of the things they have promised was that it would be different every year. With 2015's version, it was decided that adding Dyna's to the party made sense. Because of this, it has gone to a whole new level. There were two bike shows, FXR class and Dyna class, for which Mike Scraggs of Chopper Guys was gracious enough to fabricate the truly awesome trophies.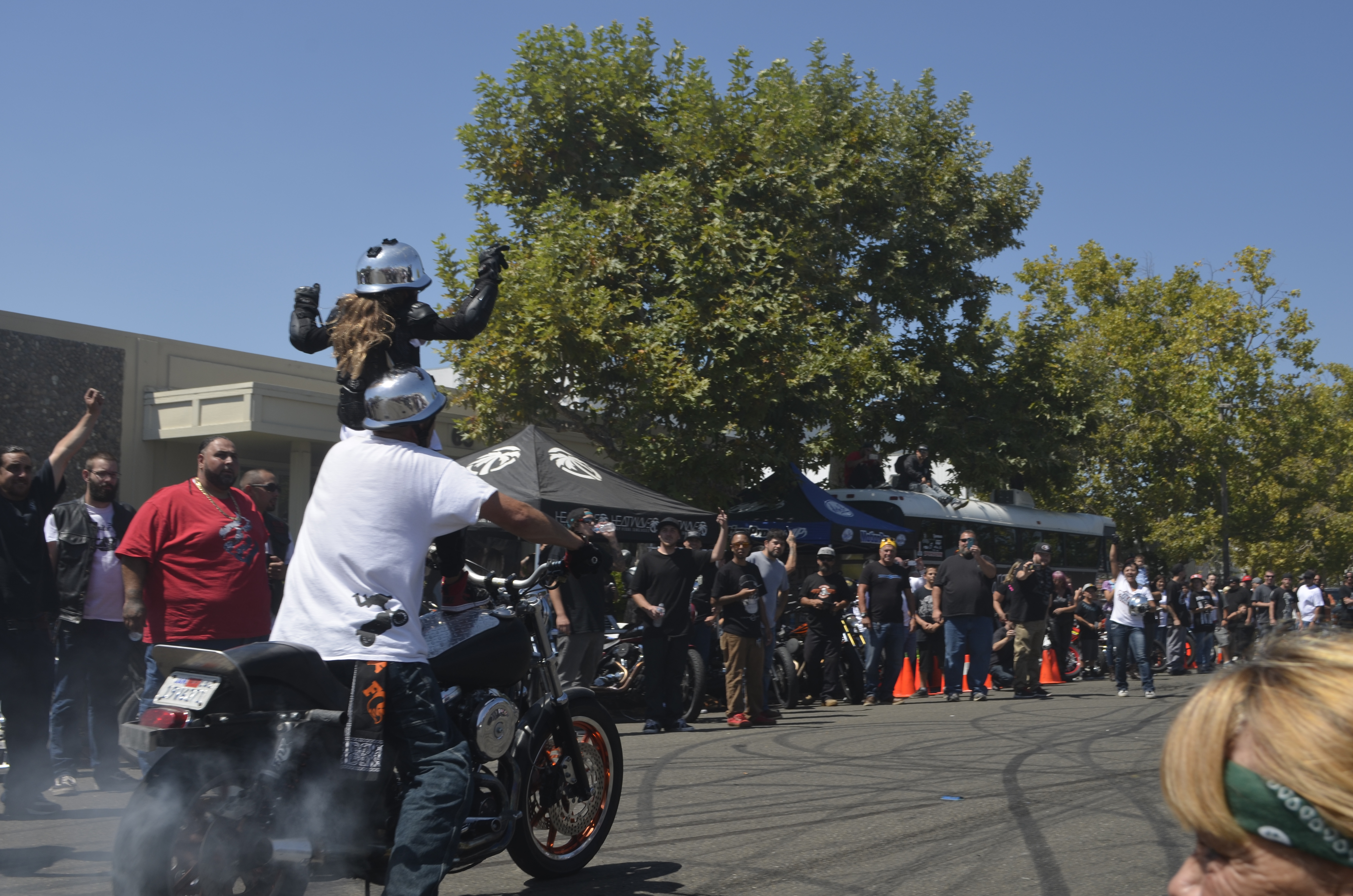 When the dust settled, Dave Murray walked away with Best Paint FXR, Hot Bike Pick, and Best of Show for his gorgeous 1993 FXRP "Project PoPo". J.R. cleaned house in the Dyna Class with People's Choice and Best Dyna Paint.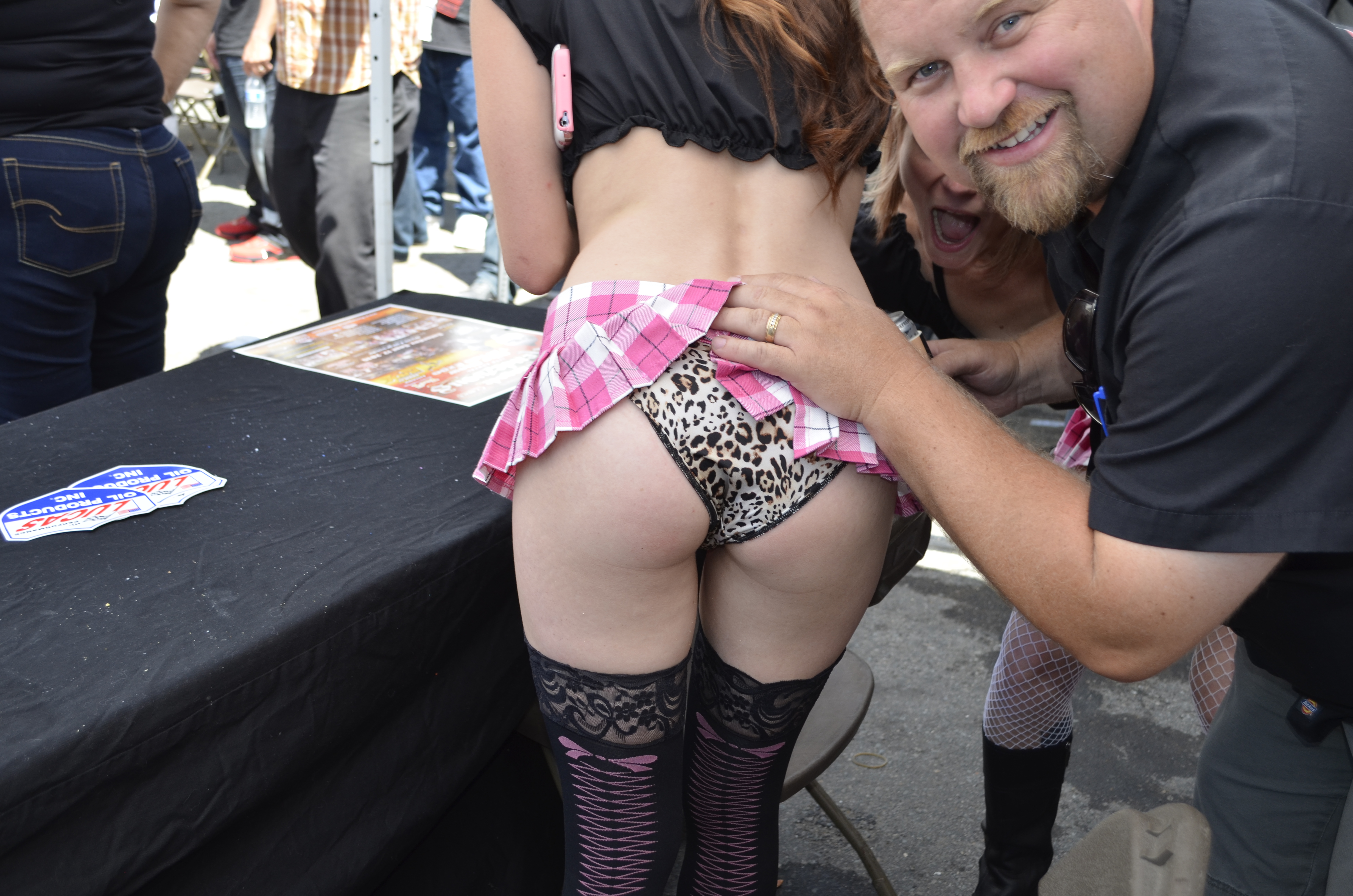 So, with last summer's event being such a big success, you might ask "How do you top that?" Well, 2016's event will be held at Sacramento Raceway this August 20th. There will be the Bike Show for both FXR's and Dyna's only and of course Stunt Riding by Jason Pullen and the Straight Up Crew who will be doing their thing. The new "Twist" will be the Grudge Match " Run what you Brung" Drag Racing, Being held on the Track. This will be open to all makes and models. Also a Wheelie contest has been added. With Top Fuel bikes, Pro Stockers, Hot Bike Magazine, and some Major Sponsors on board, this promises to be Epic! You won't want to miss this event.
And with all the changes to a bigger venue, the decision was made to bring in a Jumpy House for the kids (big and small), so no excuses, you can bring the whole family to this one!
Most importantly, this event couldn't happen without the hard work of those dedicated FXR Freaks and Dyna Riders. So, Show up or Blow up!
If you are interested in how you can find out more about this event, or if you want to help out, contact: email to: [email protected] or Kirk Taylor (415) 382-6662.