With its previous build of this type of bike, Notorious Custom Cycles had some valuable takeaways it wanted to apply to the next build. When Ty Fields told the shop he'd been following its work for years and purchased this motorcycle to recreate a bike similar to one the shop had previously built, it was a chance for Notorious to do just that.
With that in mind, the shop fabricated a larger on-board capacity tank for the air ride system and also eliminated the electronically operated air switches and utilized manual switches instead. One of the features for which Notorious is known is the custom bent aluminum hard lines for brake and clutch controls, which can be seen throughout this bike.
Not everything was the same as on that earlier bike build though. Instead of modifying the stock swingarm this time, Notorious custom designed (and now offers) a new Softail swingarm called the Notorious Custom Cycles Gambino. In addition, the shop designed and machined a rear brake caliper mount to complement the sleek design of that killer new swingarm. To fill in the void behind the front wheel and add some style and flow to this build they designed and fabricated an aluminum chin spoiler called the Menace which Notorious Custom Cycles now offers for the new Softail platform.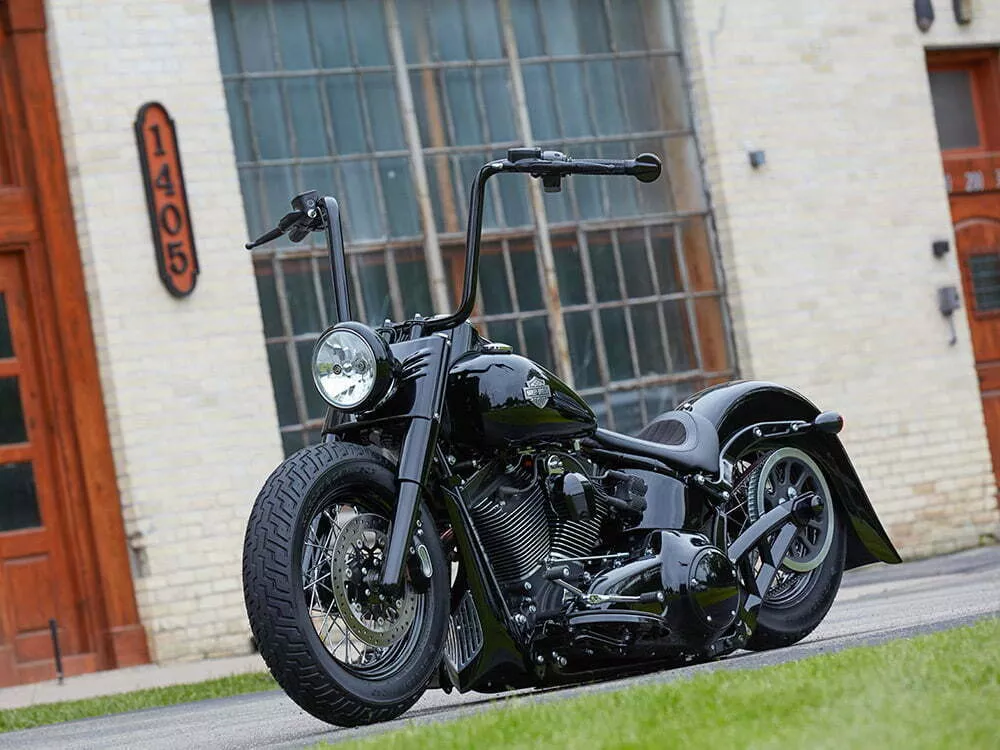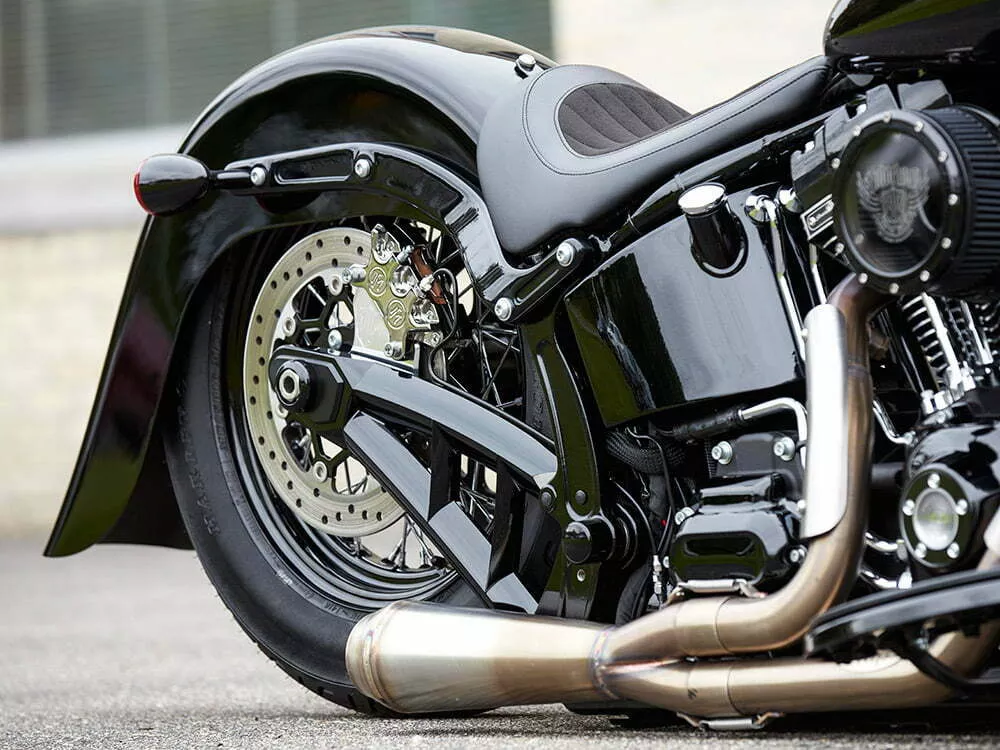 ---
---