The big question since Indian Motorcycle created the Scout FTR750 has been: how do I get one? Aside from transforming a stock Scout on your own, you really couldn't up until now.
The breakout racing machine, which won the first eight races of the flat track season and has captured 22 of 27 podiums in the process, is off to a helluva a rookie year. To celebrate Indian's return to the sport, and the dominant performance by the Indian Wrecking Crew, Indian Motorcycle is offering a limited-edition, individually-numbered Scout FTR750. Fans and collectors can now purchase one of these stunning machines as part of a limited run of 50 bikes being sold by Indian this year. In addition to collecting a piece of flat track racing history, buyers will receive an incredible once-in-a-lifetime riding experience with their favorite Wrecking Crew rider.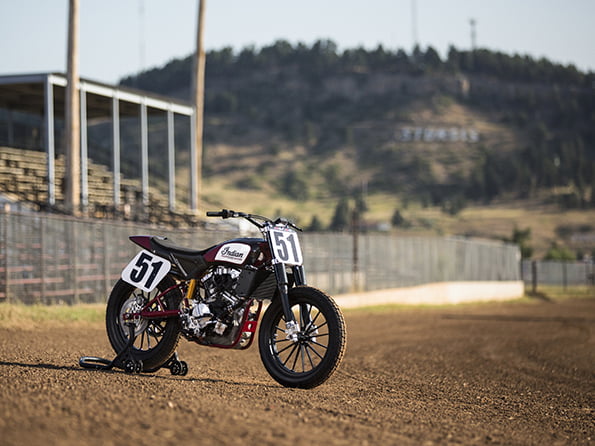 With such a limited run, Indian is also allowing customers to customize their FTR750 with a variety of options including:
Selecting their own number (on a first-come, first-serve basis) from bikes 1-50

Choose from a variety of custom finishes

Optional installment of a front brake
For riders, this is an opportunity to own a bike that represents the highest level of design and performance the industry has to offer. And for collectors this is the chance to own a piece of history as only 50 of these bikes will be manufactured for the public this year.