The guys from Prism Supply have been on a run as of late. It seems as if every bike that has come out of their small-but-well-equipped shop in North Carolina has received multiple accolades. I met up with Zach Hindes, one of the guys behind Prism Supply, and wanted to know more about this bike. Here's what he had to say.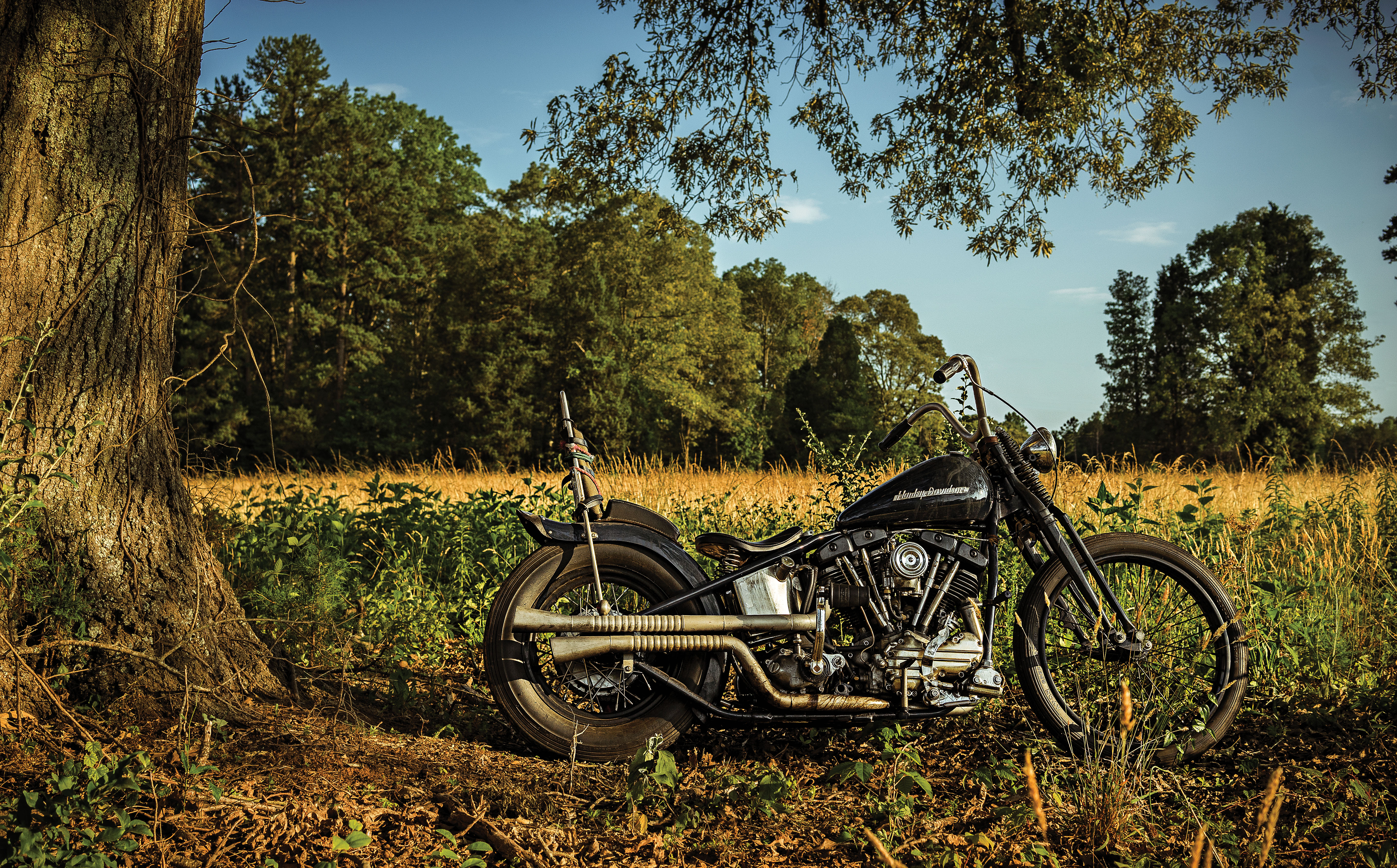 "When I built this bike, it was my first and only Big Twin Harley-Davidson at the time, so I wanted to build something that could actually be ridden on the streets and be commuted on when I felt like it.
"I bought the 1968 generator shovel engine from another friend by the name of Ramsey, and my brother Jake scored the transmission, wheels, and frame out of a local storage unit that was up for auction.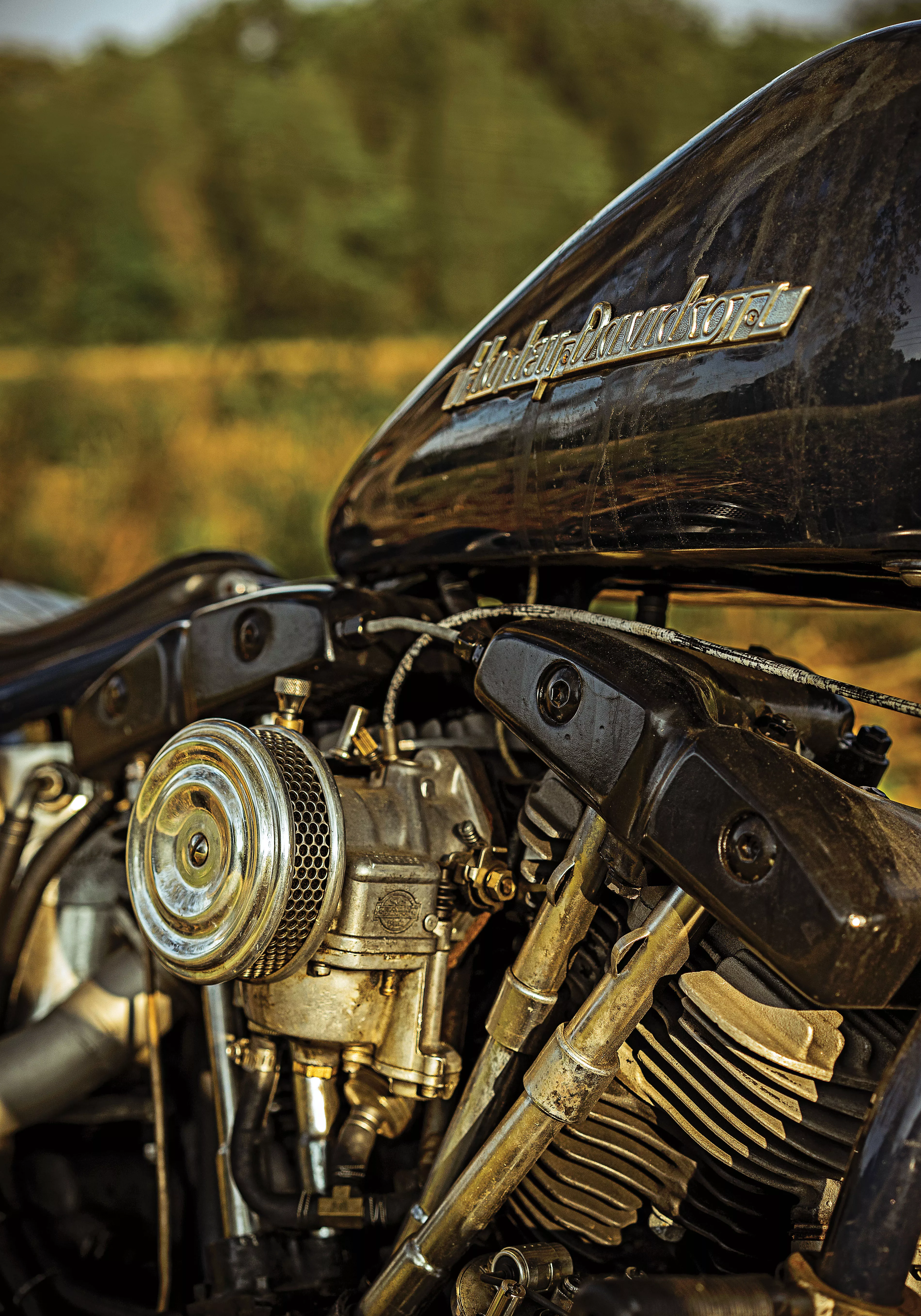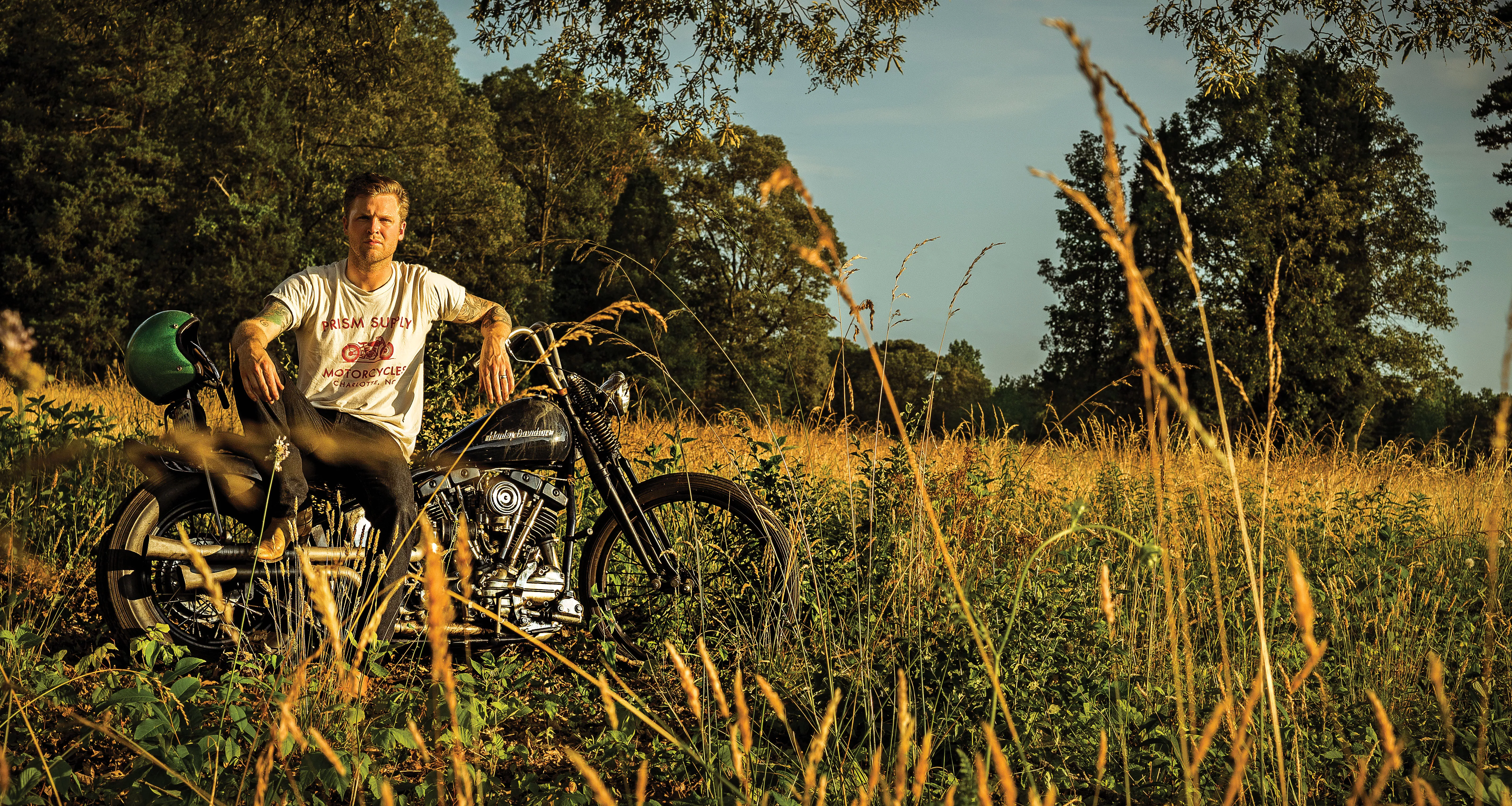 "This bike was built to be a timeless traditional chopper, which is why we decided to use an original 1948 Panhead frame and springer front end. We wanted to add some custom touches to it but still stay true to the traditional Harley-Davidson style. That is why we made the narrow split tanks and narrowed up an original Panhead rear fender.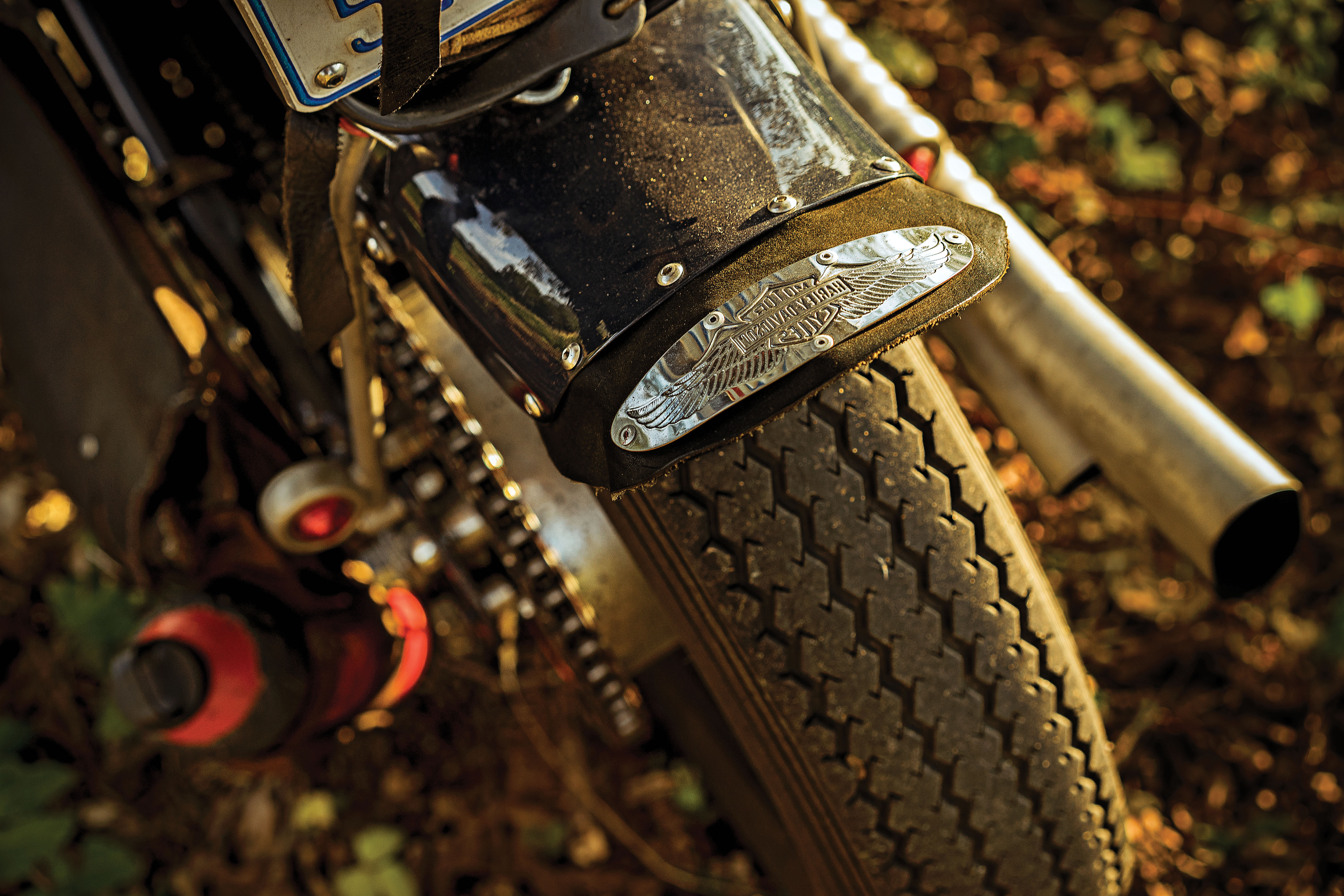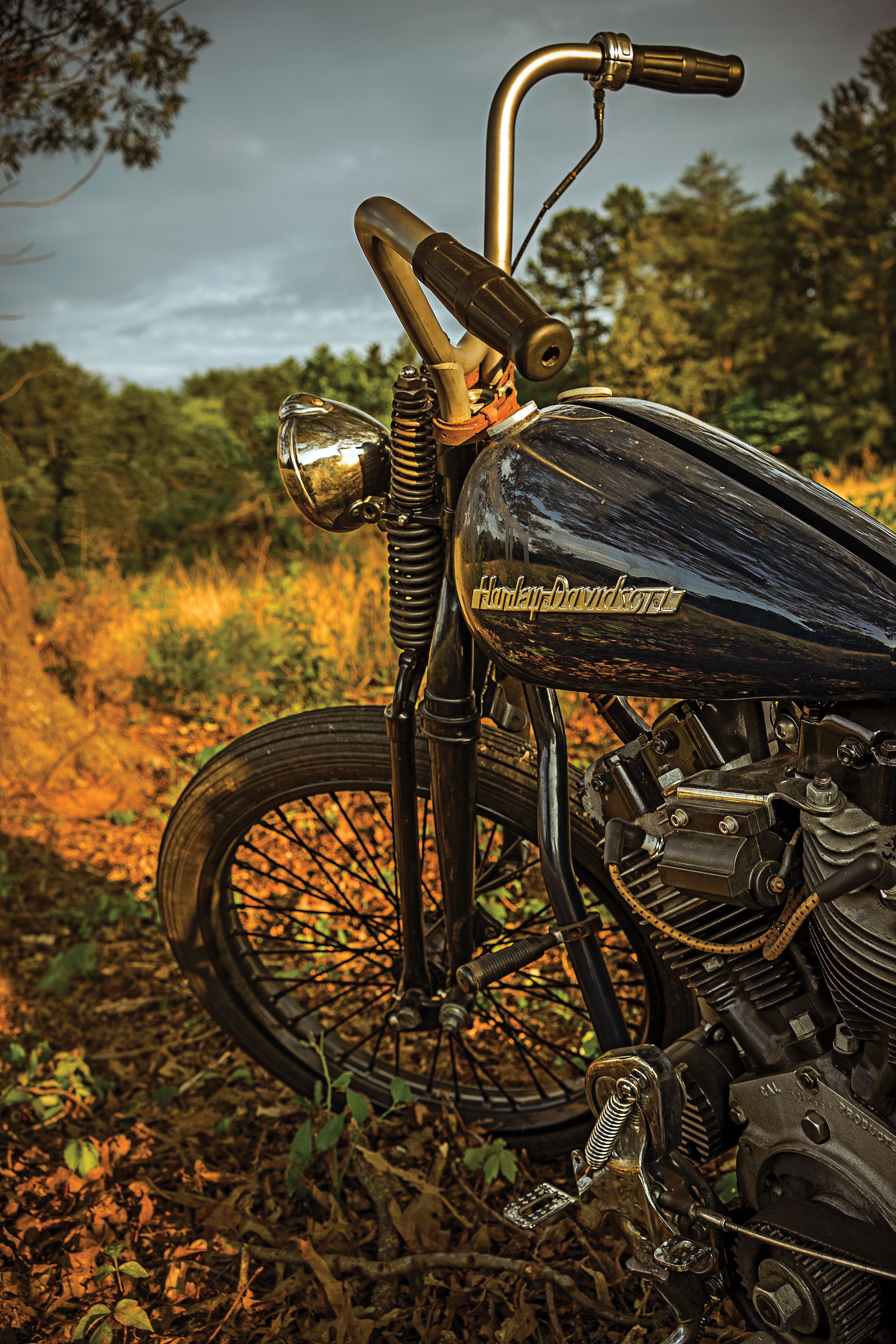 "We then fabricated the stainless-steel handlebars and welded them up to an old springer top clamp. The stainless-steel sissy bar design just kind of came to us after the bike was getting mocked up. Once the sissy bar was hung we decided to weld two Prism Supply "Ripple" taillights to it for legal reasons. When the motor and tranny were mated to the frame we rounded out the stainless-steel extravaganza with the fabrication of the exhaust. Yes, this is a set of custom pipes, but we tried very hard to maintain a more "traditional" style.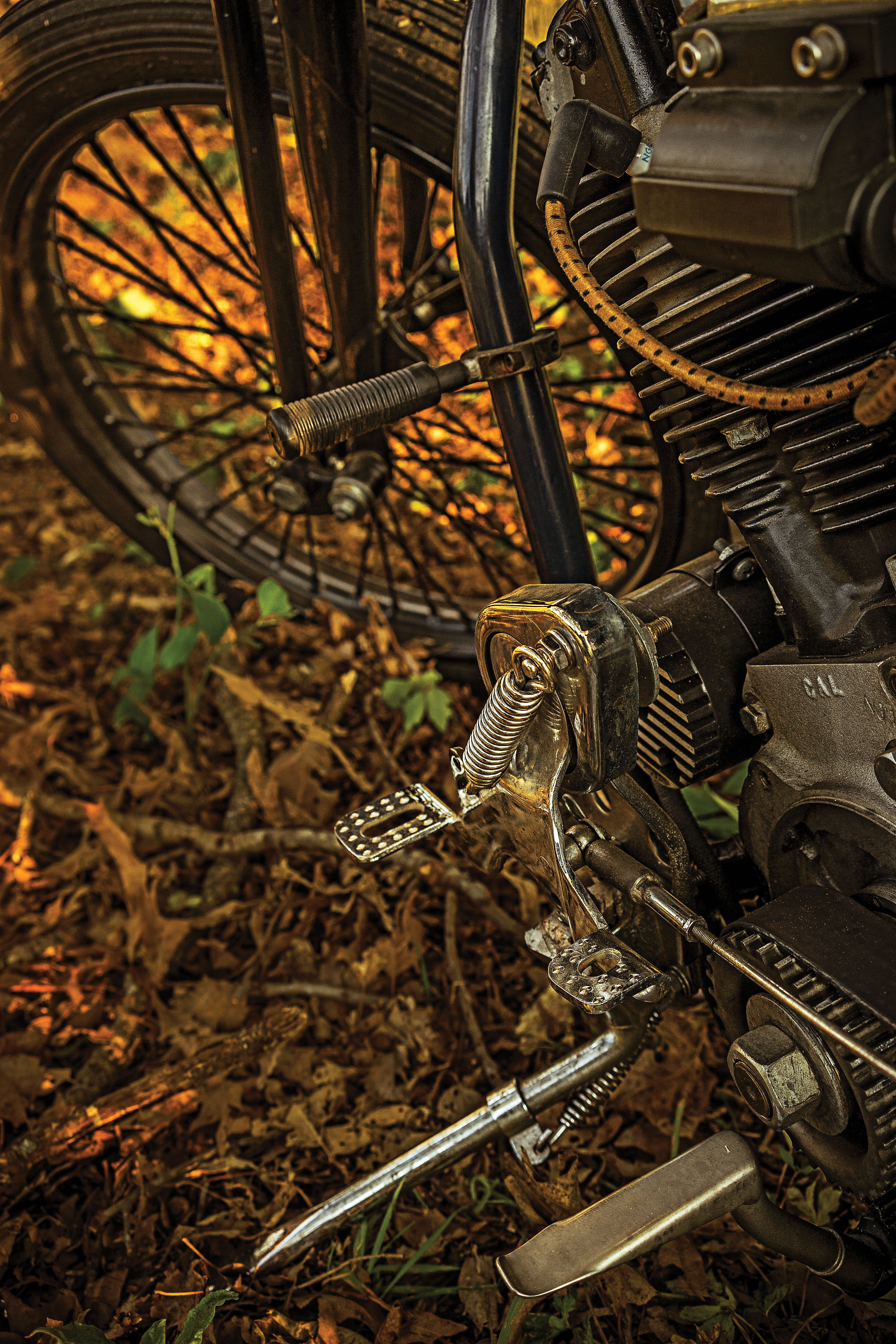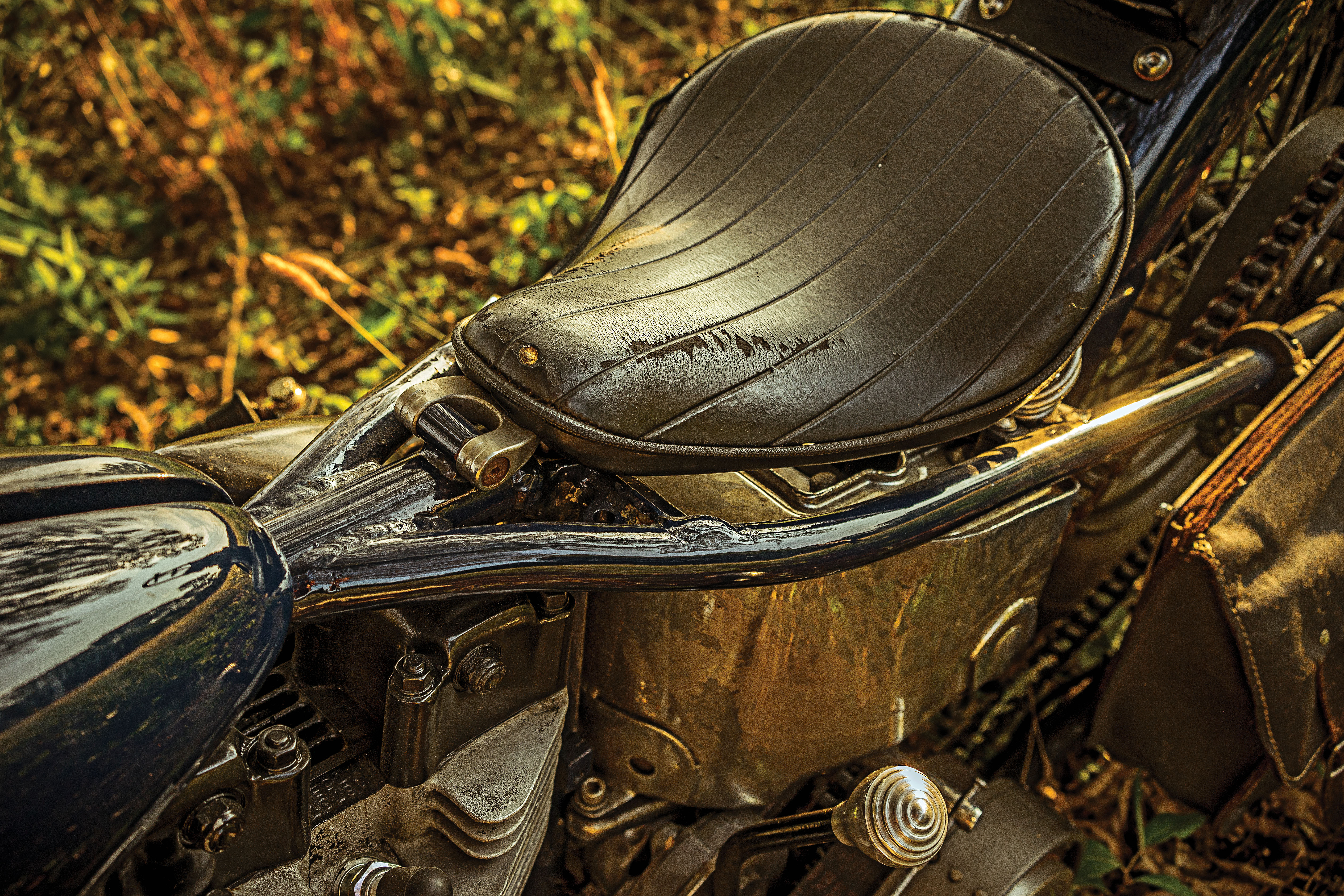 "We bead blasted the finished stainless-steel parts and left raw to give it more of a cast look. The bike was finally mocked up and to our liking. We then of course tore it down and the frame and tins were painted 1936 Ford Motor Company 'Washington Blue' by my good buddy Justin, a.k.a. Spook. The finished bike turned out better than we had planned for a bike we built in our free time. It only really took us just a few months, and I'm extremely happy with the final outcome."