Every month Hot Bike brings you no fewer than three reader-made custom motorcycles in its Readers Rides section. It's our chance to show off what y'all got going on in the scoot department. One of which is even a customized Big Dog!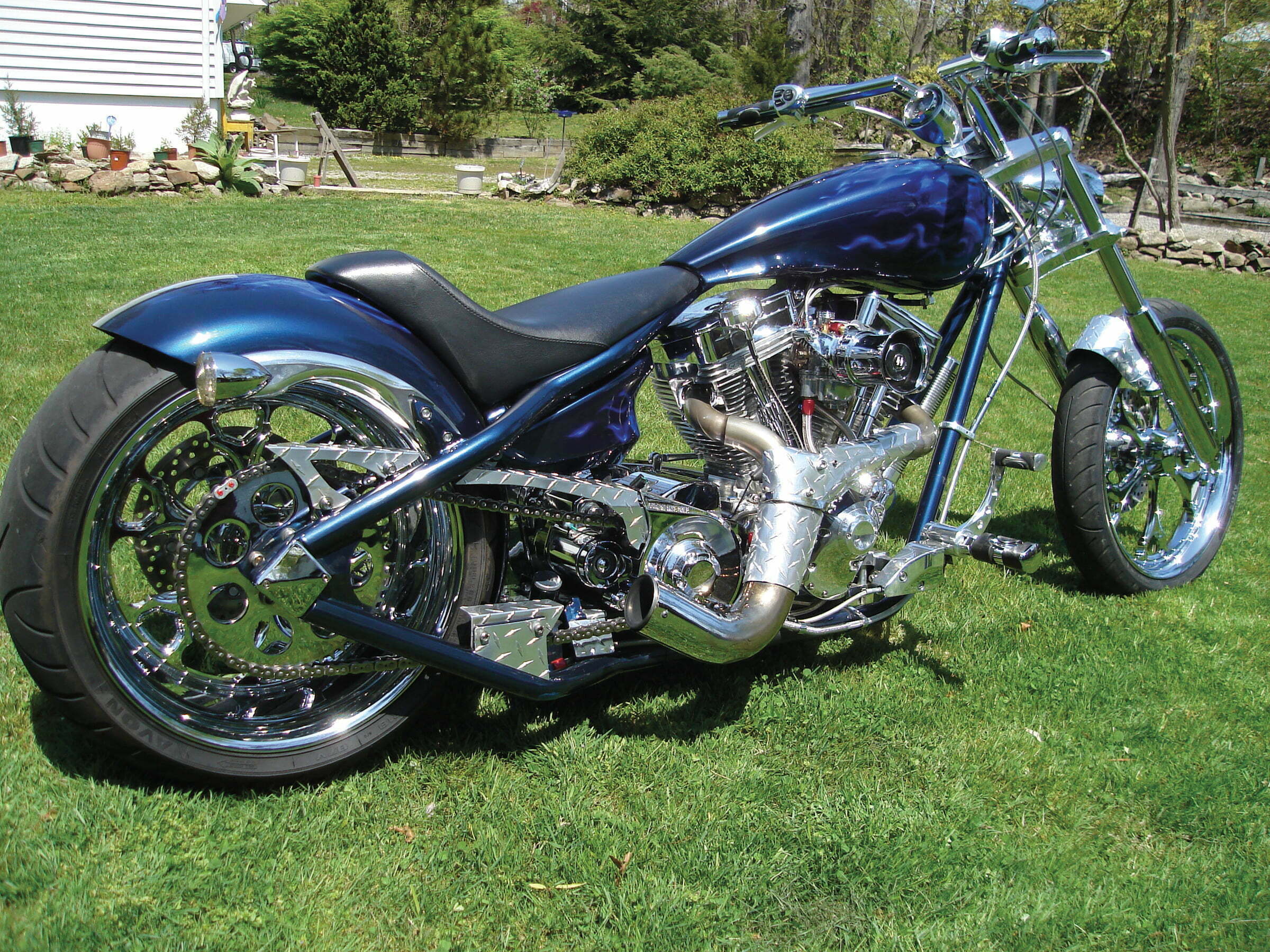 I realize the fat tire Pro-Street rigids are an acquired taste these days, but this bike was built by me, not bought at a store, dealership, or shop. The basic frame/rolling chassis was originally a 2006 Big Dog Pitbull kit fitted for a 300mm rear tire with Avon Rubber front and rear. I cut the 6-inch backbone stretch out of it down to 2 inches out, and relocated the down tubes shorter. I wanted the bike to be shorter in wheelbase as well as more comfortable for me to throw around and ride. The factory tank was also cut down in length to accommodate the lesser stretch in the backbone. The wheels are from Millennium Machine & Tool in Kansas. The triple-trees are stock Big Dog units but the turn signal mounts and other edges have been turned down and eliminated. The front end is a 2-inch-over Big Dog unit with a custom diamond plate fork brace and all the diamond plate parts were hand-formed and cut by me. There are Performance Machine calipers, Brembo rotors, and Russell braided steel brake lines front and rear to supply the stopping power. The engine is a completely custom built S&S 145-inch anniversary motor with an S&S ignition and a very modified G-series carb. The exhaust is a custom unit also made in-house by me. The transmission is a Baker Drivetrain six-speed with a few modifications on the trap door. The primary is a baker DSSC unit with a Terry Components 3kw starter. I used the Big Dog seat and the rear fender was trimmed to show more tire. All the paint and airbrushing were done by me as well.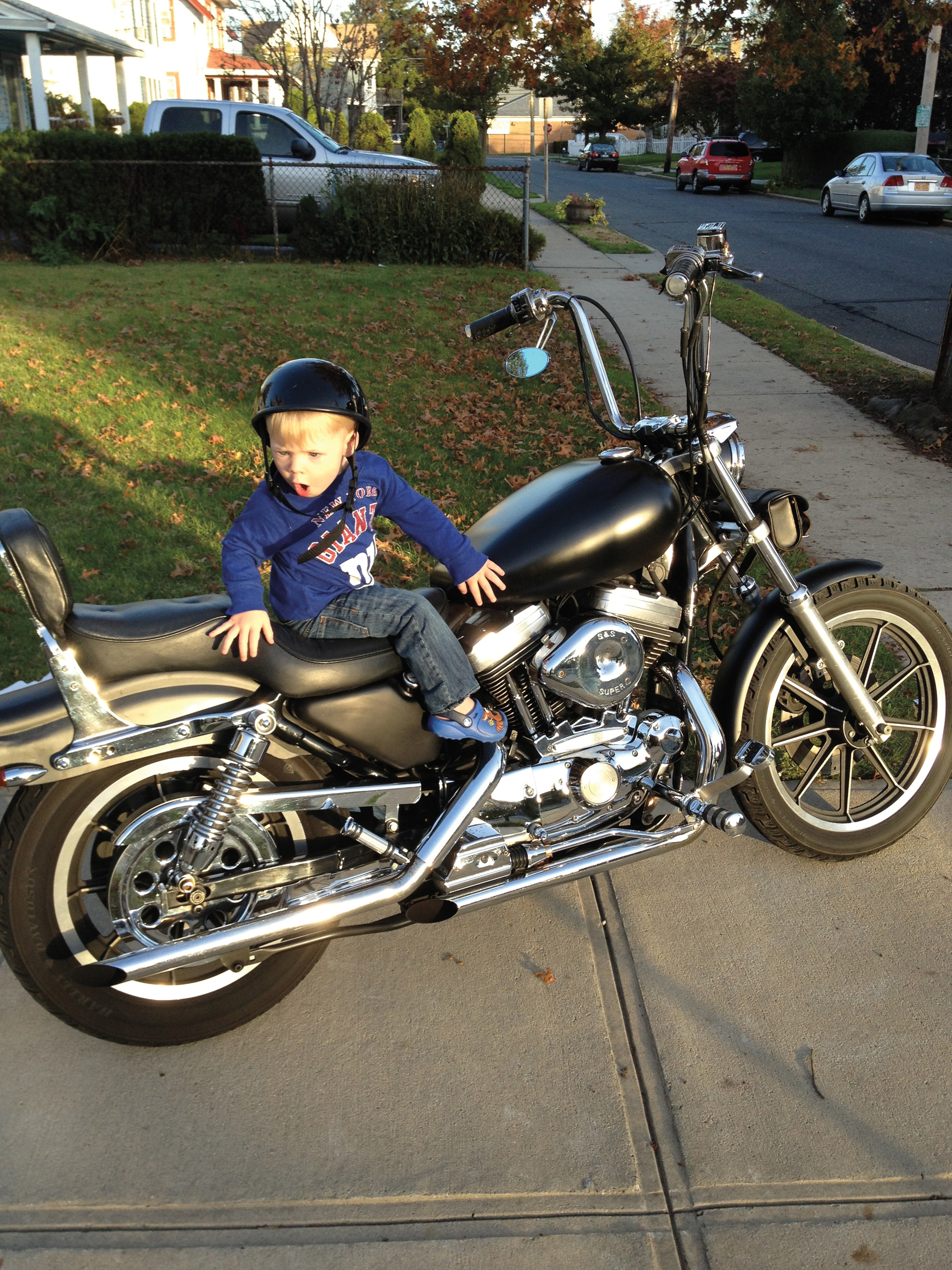 This is my two-year-old son, Mason, on my 1994 XL 1200. When I came home from my tour of duty in the United States Marine Corps, my uncle had this bike sitting under a tarp. It had 4,200 miles on it and was barely broken in. I got rid of the gauges, replaced the tank and rear fender, and had all the tins painted flat black. Not focusing on flash and sparkle, this bike is bare bones and never runs less than perfect. Hopefully my little guy thinks it's cool in a few years.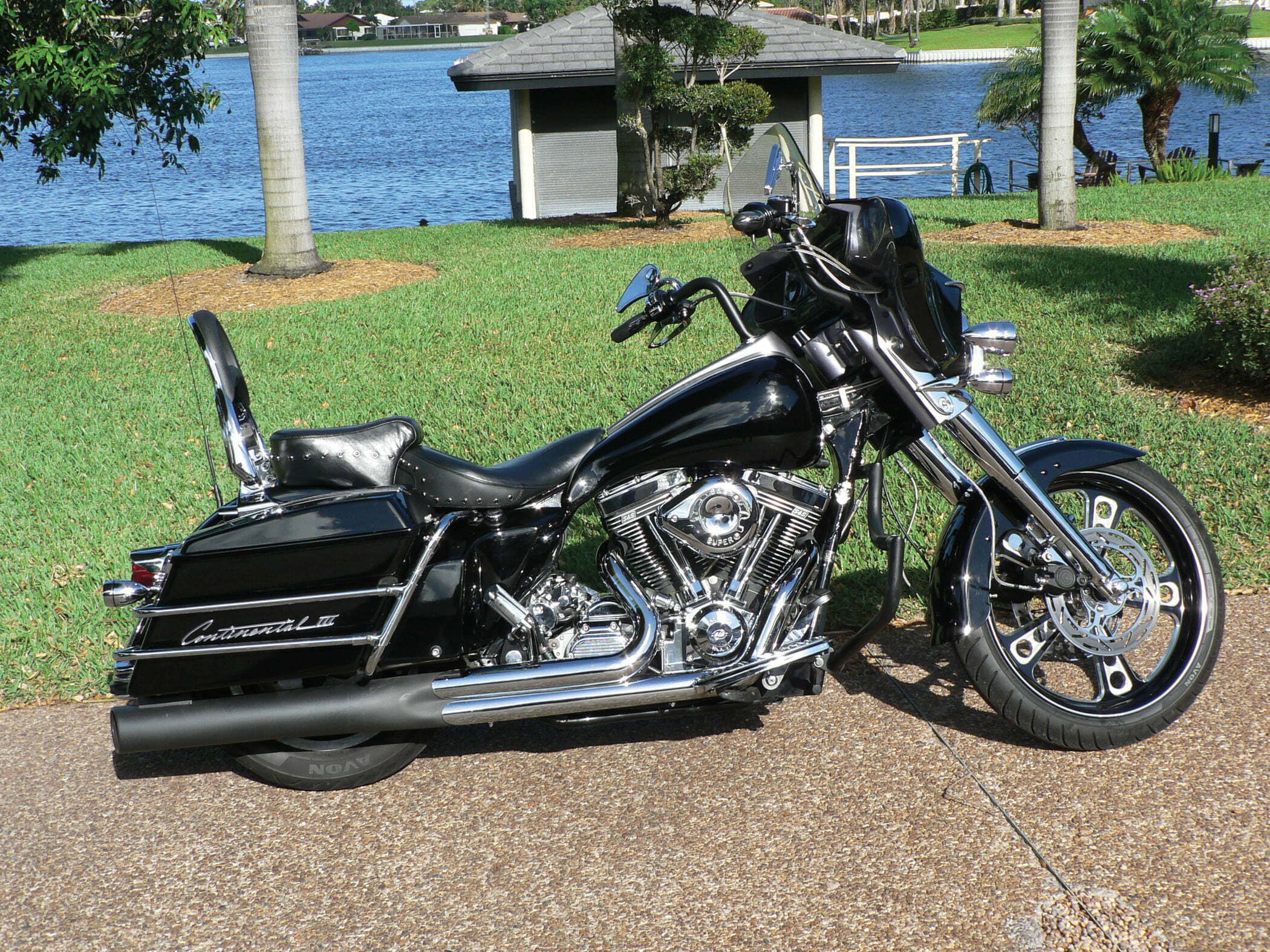 My bike is a 1991 Ultra Custom with a S&S 111-inch V-series motor and Patriot 2-into-1 exhaust. I also have a BDL 2-inch belt drive ball bearing lock-up clutch. The stock frame has a HHI rake kit, H-D tri glide trees, and 2-over tubes. The wheel is a 21-inch front with a Southern Motorcycle Works rear shock. It also has Avon Venom tires, Arlen Ness rotors, Progressive Suspension, Mustang Seat, and a Küryakyn back rest.