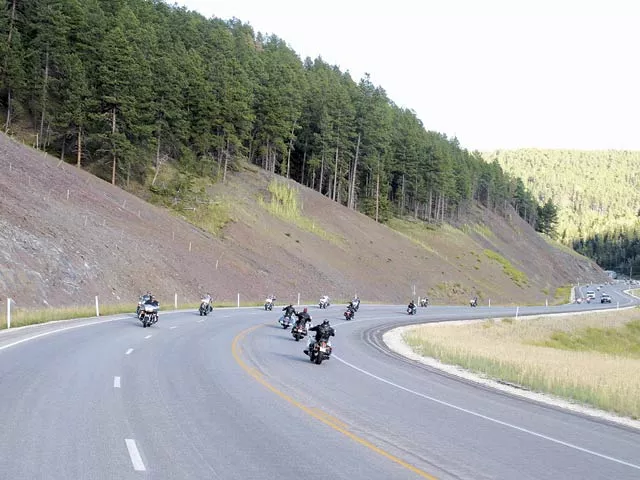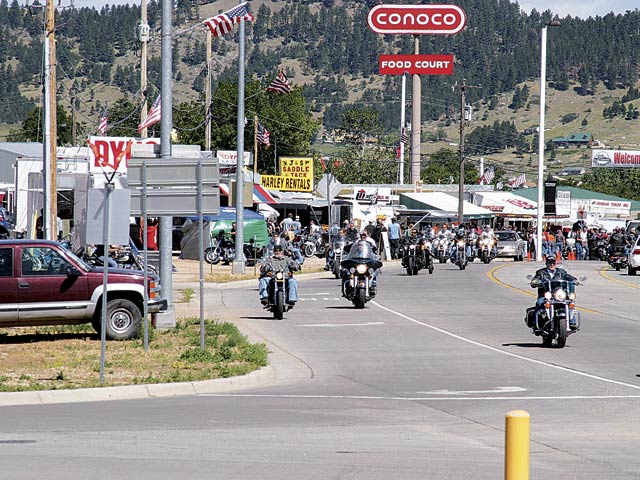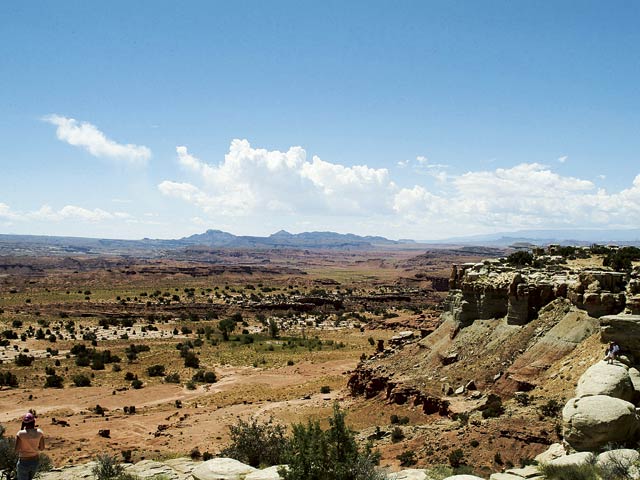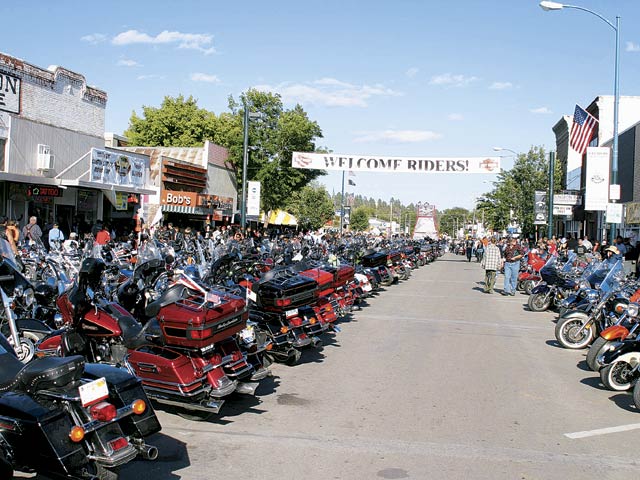 Every year around April, the excitement around the office begins to build as we plan our annual road trip to the Granddaddy of all motorcycle events: Sturgis. This year was no different, and while last year's trip was a fun and successful one, we decided to shake things up a bit by breaking the trip into approximately 500-mile legs so that we could make it from Southern California to South Dakota in three days. Calls were made, hotels were booked, and by our departure date, Wednesday, August 5, more than 30 people were packed and ready to hit the road with us.
This year we met up bright and early the day of departure at Performance Machine's facilities in La Palma, California, for a quick bite to eat and some coffee before making our way to Sturgis. As we headed out on I-15 north, making our way out of California, the mercury began to rise as we crossed the Mojave Desert and blasted through Vegas. After almost 500 miles of riding, we ended up in Beaver, Utah, where we spent the evening exchanging road stories and laughs over drinks and dinner.
Apparently, things didn't get too out of hand that first night because at the crack of dawn the next morning everyone was up and ready to go. From Beaver, we jumped back on I-15 for a couple miles before we veered onto I-70 east heading towards our destination for the evening, Vail, Colorado. The ride through Utah was nice but heading up towards Vail was awe-inspiring. Although the weather got a little bit colder, the view from between the cliffs of the Rockies was much more enjoyable than the rows of corporate and industrial buildings that line our Southern California freeway systems. Once again, it was dinner and more stories as the last day of our long journey was upon us.
It became evident that the two long days of riding and late nights were starting to take their toll on our group. As Friday morning rolled around, everyone seemed to have a little less pep in their step as they prepared to embark on the final leg into Sturgis. However, as we made our way across the rolling plains of Wyoming and got closer to our destination, the energy level immediately picked up and smiles were plastered across all our faces as we began to pass more and more fellow bikers heading in our direction.
Rolling into Sturgis is an amazing experience no matter if it's your first or 21st time doing it. Seeing all the people, bikes, and vendors scattered throughout the city is an awesome sight. All in all, the entire trip was another success; there were no major incidents and everyone had a great time. Hopefully next year we will be just as lucky.