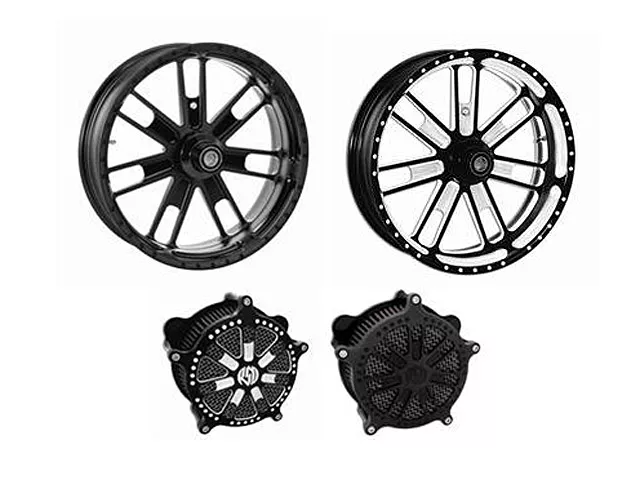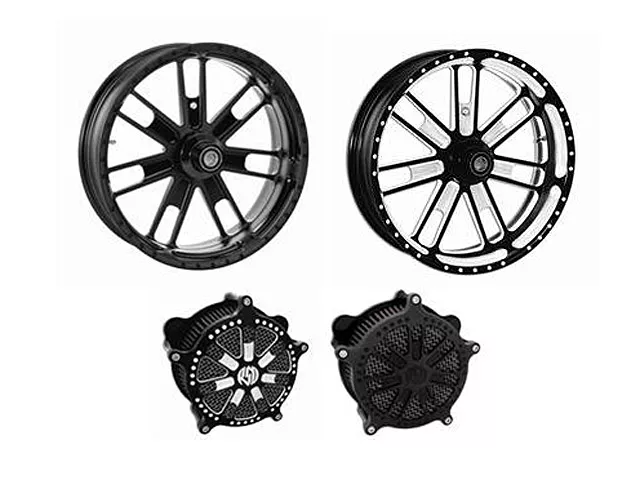 This is the next level in wheel designs. The RSD Slam wheel has huge rim pockets that remove a ton of weight, while retaining a rolled rim lip. Coupled with speed dots and super aggressive straight spokes, the slam is up to the task of making your motorcycle look unlike any other machine. Now available in Contrast Cut ™ and in our NEW top secret proprietary two-tone black finish, Black Ops ™. Design matched discs, pulleys and air cleaners are available in the Slam. RSD wheels each begin as aerospace quality, billet aluminum forgings that place the highest material strength in the same direction as the operating load, creating a light and strong wheel.
Each RSD wheel is manufactured by the Performance Machine facility and is designed and engineered to exacting standards and thoroughly tested at the PM in-house facility – the only test house like it in the USA. RSD creates an array of styles that are all available through your Drag Specialties dealer.
FEATURES:
Fully sealed, maintenance free deep groove wheel bearings
CNC Machined from aluminum forging
Smooth rolled rim lip
RSD black badge
Black Ops and Contrast Cut finishes
For part numbers and pricing, please contact your local Drag Specialties Dealer.