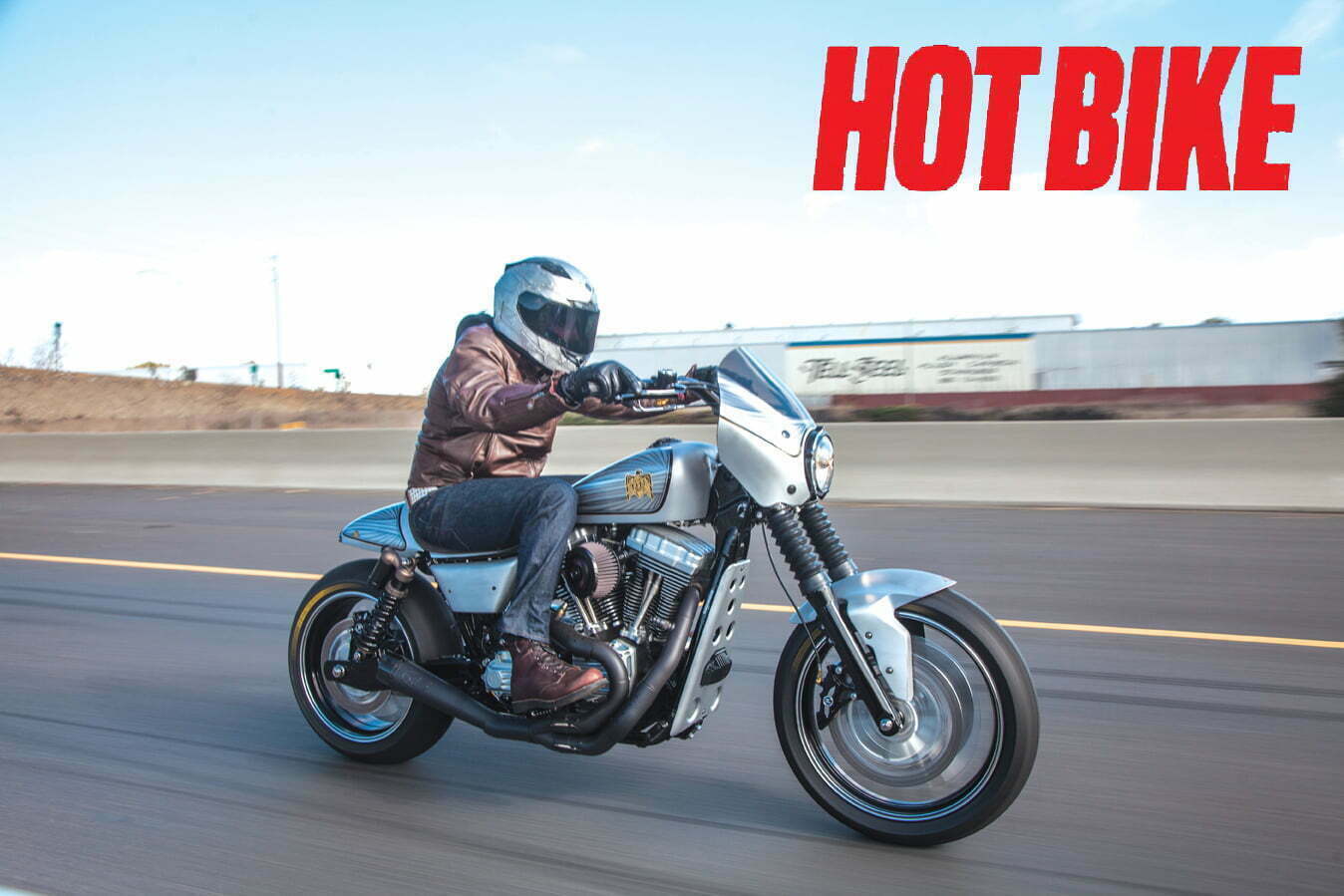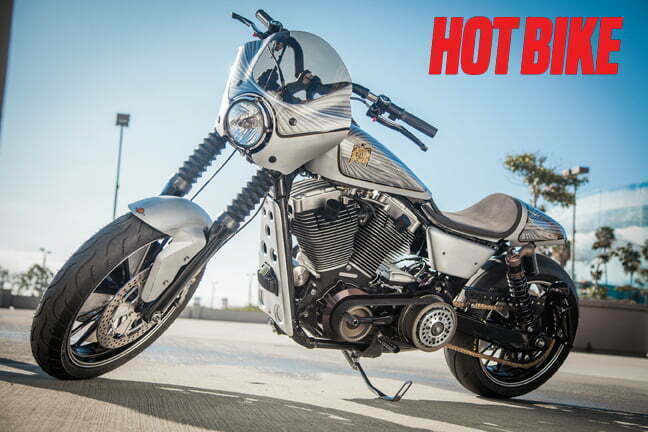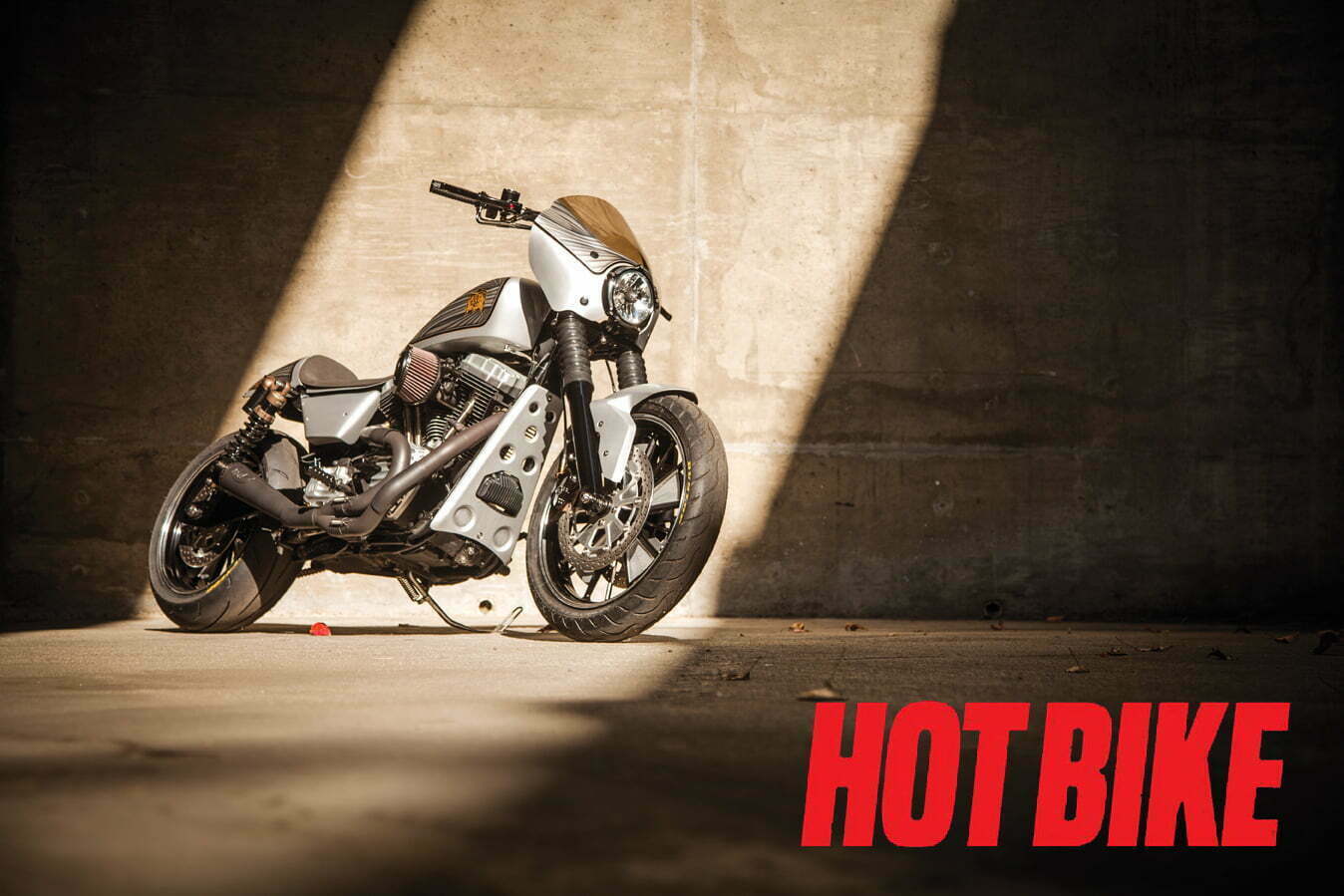 Say the words "biker build-off" and many immediately conjure up images of unrealistic reality TV, unrealistic deadlines, and, more often than not, build-off bikes that look better than they perform. Nothing real about that…not really.
Although the cable network wave is still rolling, its riders still seem to fall under the smoke-and-mirrors facade of the big screen—or is it the viewers on the other side of the screen who fall for it more? Matters little to us.
The new year brought with it a new premise for build-off competition and a real premise: The Hot Bike Invitational Bike Build-Off. No camera/production crews, no insane deadlines, and, most importantly, no drama; just a select group of the top builders doing just that: building bikes their way, to be ridden, and judged by real live people.
Of the invitees to embark upon the inaugural Build-Off, Roland Sands and his talented crew at RSD chose the ever-popular Dyna as their basis for the build. And as seems to be the case with pretty much everything RSD embarks upon, performance and style were key when redesigning the bike, function and form working in absolute harmony.
As RSD initially described it: "Some love affairs start slow and build over time like a fungus. The Dyna is just that kind of growth. As we become more familiar with the Dyna, her true nature has started to speak to us. We've always leaned towards a more high-performance take on custom bikes, and this particular Dyna will be no different—except we've swayed the stance and seating position in the direction of comfort. In the end, this machine will be somewhere between a club bike and a café racer, which is an interesting way to look at a bike. We've drawn some inspiration from the always-classic FXR and look to carry that aesthetic and performance throughout the Dyna. We want something fast that handles well and is comfortable enough for a long rip."
As you can clearly see, little beyond the perimeter core of the Dyna now remains—from rolling stock to its handmade aluminum tail section (with custom leather seat by Bitchin Seat Co.), integrated BMW sportbike front fender to the reworked (more custom-made) RSD Softail Vintage tank, it's not only leaps and bounds beyond showroom stock, but it's leagues away from your average modified Dyna, period (aesthetically speaking, on both ends). Dubbed the "Dyna Bullet," RSD's competitive rider is based upon a 2008 FXDB.
Encapsulating the stock, Machine Ops-dressed 96-inch drivetrain is an array of non-stock items: the aforementioned custom sheet metal, including FXR-style side covers, which have been dressed in a combination of matte silver, gloss black, and gold accents by Airtrix's Chris Woods.
In many respects, Dyna Bullet was also a test bed for new RSD parts development (obviously). Along with the throwback side pods, they also designed a monoblock riser setup that incorporates a narrower version of their ProStep handlebar. The rolling stock, RSD's Raids in 19- and 17-inch, wear a new RSD finish—Contrast Ops—as well as Dunlop roadrace rubber and Performance Machine break-wear. And although shrouded by a Memphis Shades Gauntlet fairing, the H-D fork tubes now mount a prototype billet top tree.
The actual build time? Two months. Sixty days without a camera crew following each and every move; eight weeks without wrenches being thrown because something just didn't fit/work/etc. In other words, enough time for Roland and crew to design, create, and complete a real winning (riding) package. The impending competition—five days of live-person judging at each stop along the GEICO Tour—will pit all the builders against each other in a good old-fashioned "people's choice" showdown.