Sena, the global leader in Bluetooth innovation for the motor, action and outdoor sport lifestyles, has announced today the release of the 20S EVO. The 20S EVO is the next generation of Sena's top of the line 20S, the leading Bluetooth communicator for the powersports industry. Sena has reinforced and improved many of the most prominent features of the original device with the release of the 20S EVO, ensuring the top of the line quality that consumers have come to expect from Sena's cutting edge technology.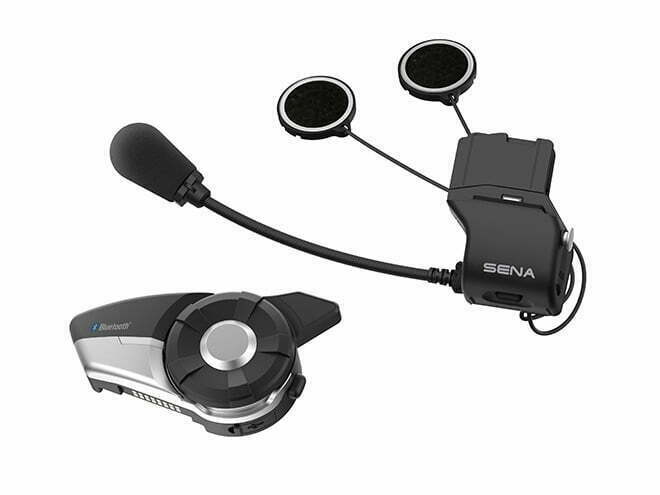 The 20S EVO will pack in all of the top of the line features in the current 20S, along with overall improvement updates to the hardware, allowing for much a more robust general performance and improved audio quality.
The same features that made the 20S the world's most beloved Bluetooth communicator are still present in the 20S EVO. Use the updated intercom function to chat with up to eight other riders up to a more secured 2 km (1.2 miles) range, through the Group Intercom™ feature. The 20S EVO still delivers HD-quality audio that's clear, precise, and comfortable in every condition. Sena's Advanced Noise Control™ ensures ambient noise doesn't interfere with incoming and outgoing audio. Bluetooth 4.1 technology, high-quality stereo Bluetooth speakers, and dual-module architecture create a smooth, crisp, and responsive user experience that the 20S is known for.
The 20S EVO is also compatible with the Sena Headset App (for iPhone and Android) allowing riders to easily configure device settings and access our quick start guide at the click of a button. The 20S EVO can also easily connect to the Sena RideConnected App to intercom with a virtually limitless amount of riders over an infinite range, so long as you are connected to a mobile network.
About Sena Technologies Inc.
Sena Technologies, Inc. is the global leader in Bluetooth Innovation for the motorsports, action sports and outdoor sports lifestyles – enabling real-time communication and optimal performance in the thick of the action. Sena offers its products worldwide through its global network of distributors, retailers and OEM partners.