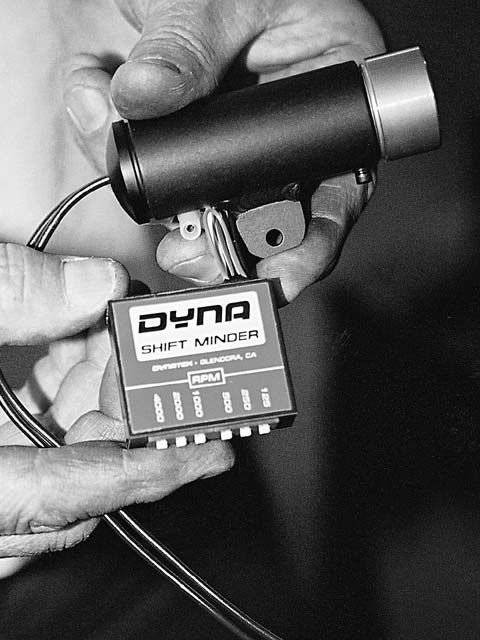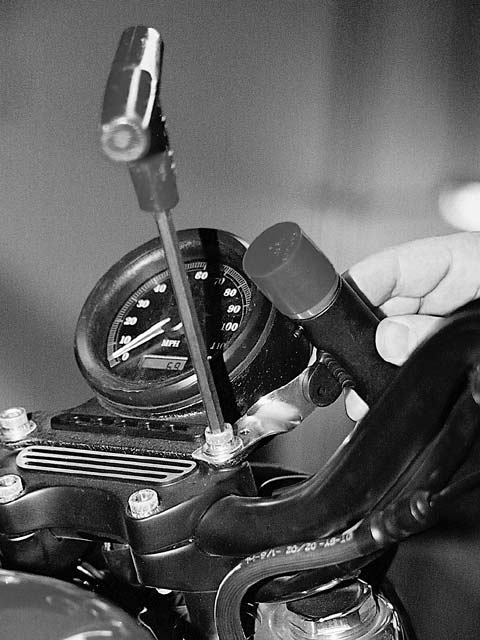 When you're drag racing at the track or on the street, time and concentration are two precious commodities that you can't afford to waste. That's why someone somewhere came out with the idea of a shift light.
A shift light lights up when your motor reaches a predetermined rpm, so you know it's time to shift gears; racers usually set theirs for peak horsepower.
Dynatek's Shift Minder is one such light, and it's designed to plug directly into your stock electrical system at the tach connection. Since our `02 Sportster has the XR750 racer paint scheme, we thought it would be the perfect candidate for a Shift Minder. So follow along as we show you just how easy it is to install one of these units.