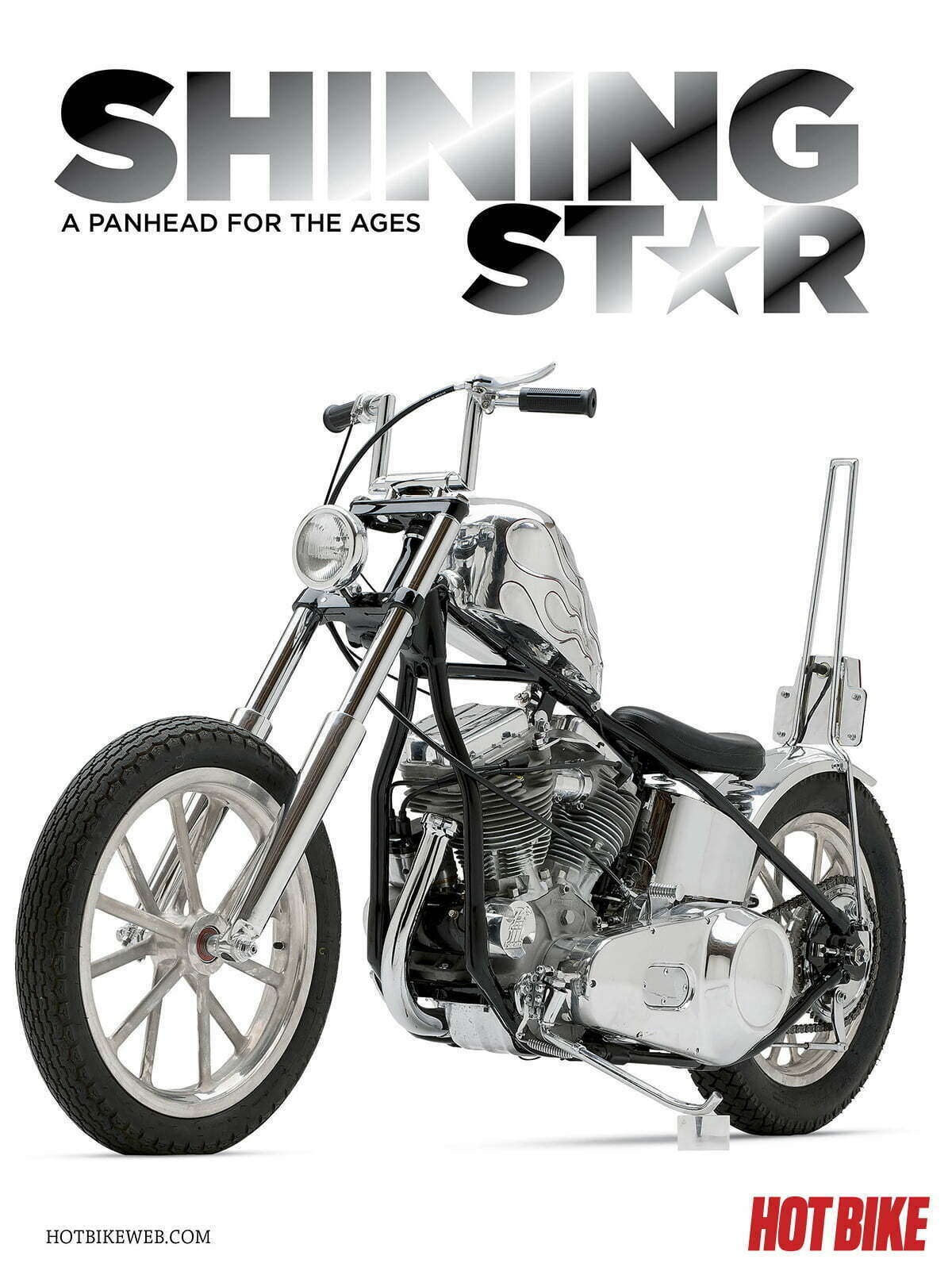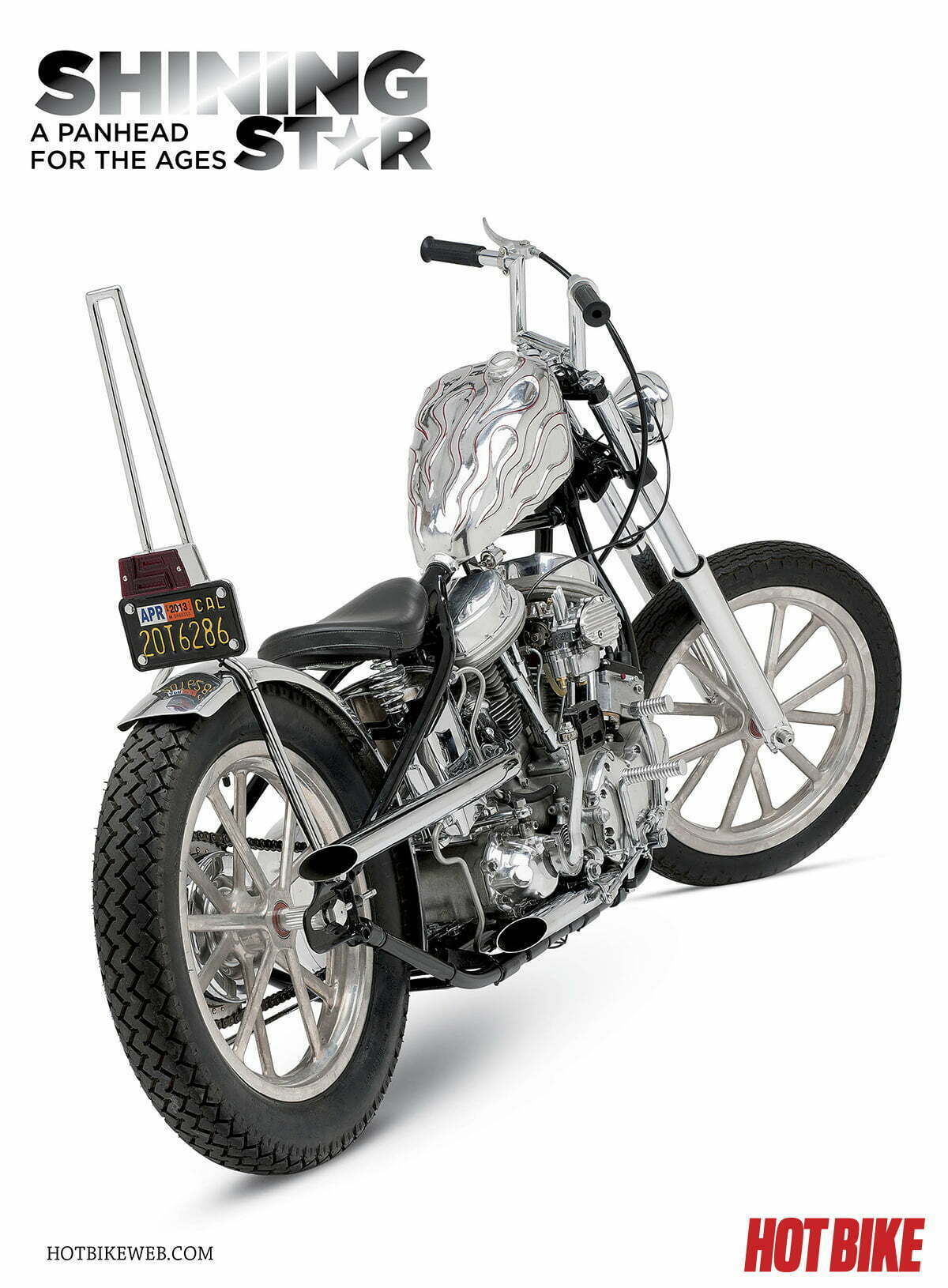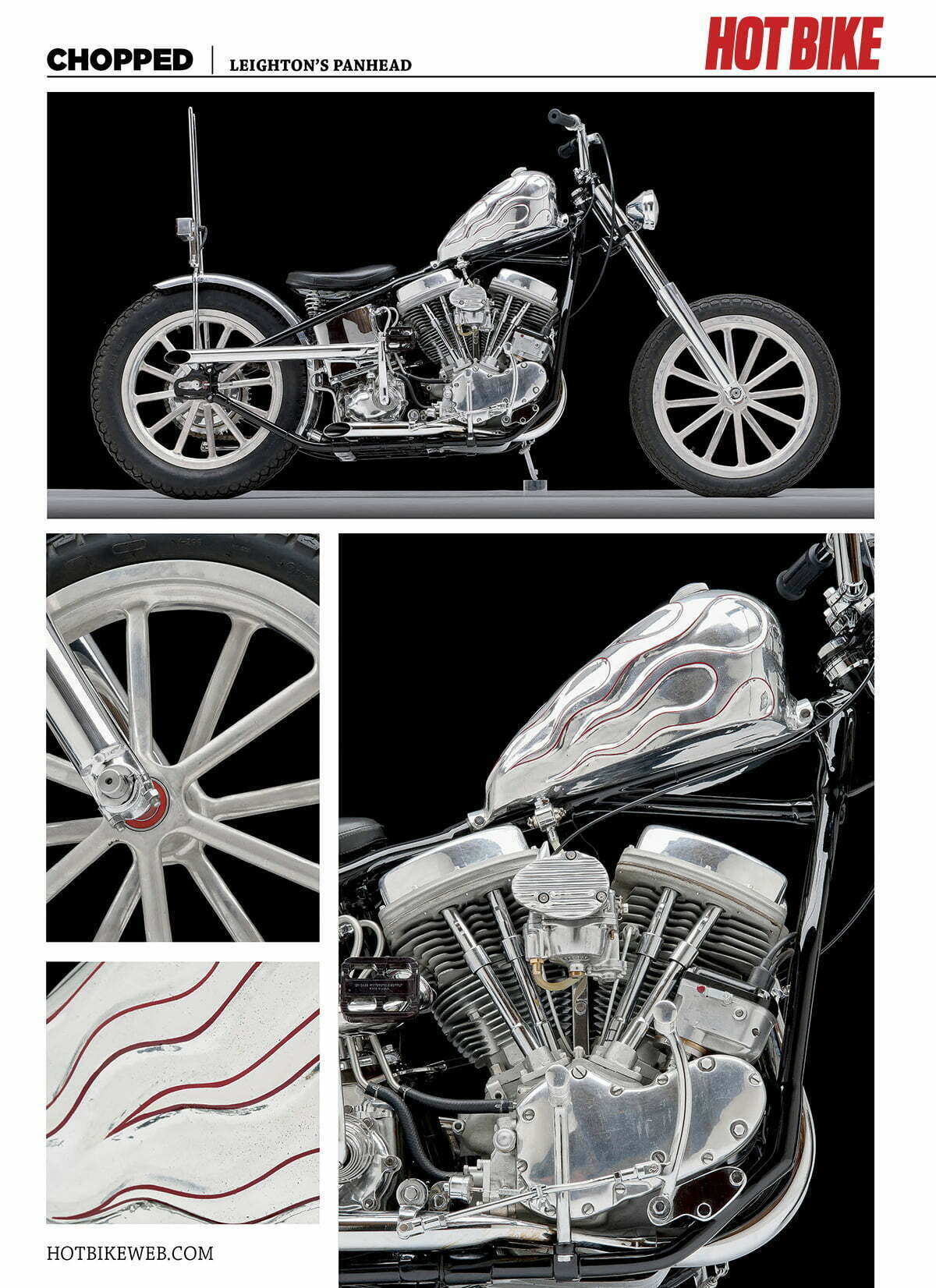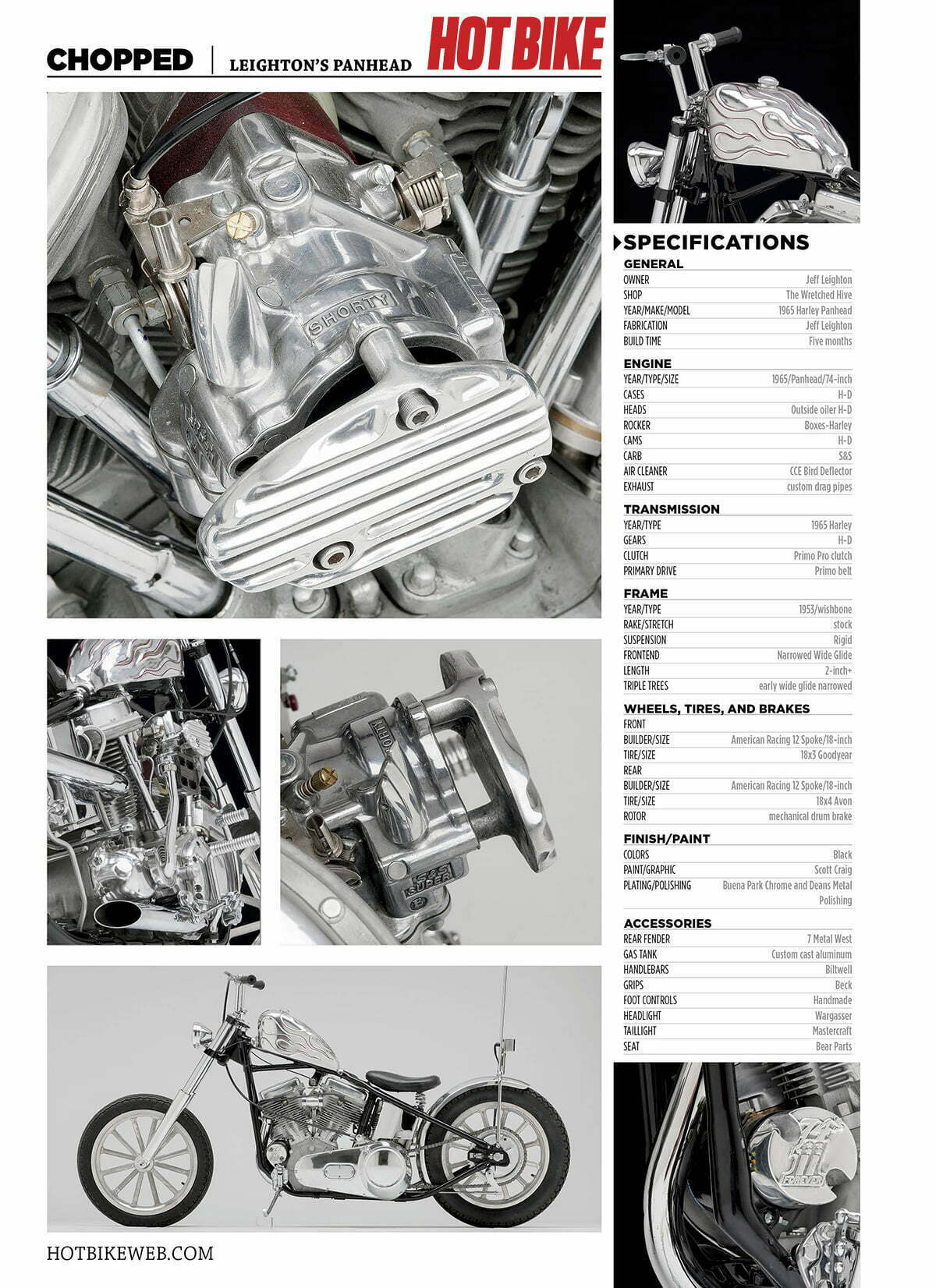 It started when Mike Davis and Grant Peterson asked me to be part of the Born Free show's invite bike build. I knew that I wanted to build a Panhead since I hadn't yet built one, but the style in which to build it was up in the air. I decided that the motor had to be a 1965. To me, that is the best-looking Panhead that the company built — the last year it had some great one-year-only parts and that big, flat, smooth cam chest cover looks so damn good. I dug out a wishbone frame that had seen better says out of the back corner of a guy's shipping container.
Anthony at Chassis Design helped me make the beat-down frame runnable again. My buddy Ed gave me a really good deal on a fully rebuilt motor and I bought a 1965 transmission from Grant.
With the major components of the bike found, I set out to make a chopper of it. The style of bike that I really dig is super-traditional '60s choppers from Southern California. I set out to build
a bike in that vein, and everything was going as planned until I went on a trip to Japan with my good friend, Dave Polgreen. Dave is always building bikes that aren't to normal standards. while on our trip, we had long conversations about bikes and parts while on the bullet train from Tokyo to Nagoya. I got back from the trip being unsure about the direction my bike was going. I really thought that i needed to push myself more and try something different. A few weeks later, I came across a matching pair of 18-inch, 12-spoke magnesium American Racing wheels. Right then I knew i had to use them on my bike and that they weren't going to go with the rest of the bike I had begun building.In a few short minutes, the last few months of work were gone. The fender, tank, sissy bar and other small parts I had made were pulled off and I was back to just the core of the bike.
<div class="st-block quote text-
Notice: Undefined index: st_text_align in C:laragonwwwhotbike-importblocksquote.php on line 1
">
The motor had to be a 1965, to me, that is the best-looking Panhead that the company built
I knew I was going to polish the wheels and thought that the rest of the bike should have a lot of polished aluminum on it as well. I used an aluminum rear fender and the stock 1965 inner and outer primary cover that I had shaved the electric start hump off of and welded and shaped to look like it should be that way. I wanted the tank to be something different, so with some help from Chopper Dave, I made a cast aluminum gas tank with a flame job cast into the tank. Making the tank was a lot more work than I thought it was going to be, but once it was polished up, I couldn't have been happier with the results. The front end is a narrowed Wide Glide with shaved and polished legs. I made the sissy bar and controls in my shop and had them chromed. Scott Craig helped out and got my frame looking perfect with a lot of bodywork and a deep coat of gloss black paint.
The last few days before Born Free were a mad dash to get the bike done. All those little things always take way more time than you think. It
was all worth it when I got the motor to crack off and took it for a spin around my neighborhood. I pushed myself into building something out of my comfort zone and I am really happy with the way the bike turned out. I want to say thank you to all my friends that helped along the journey. I couldn't have done it on my own.