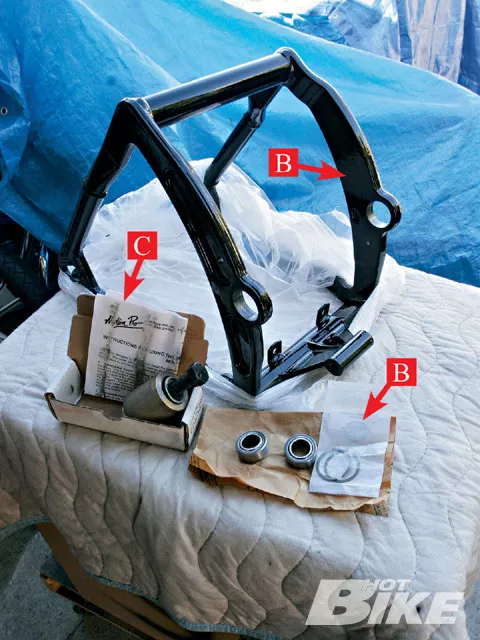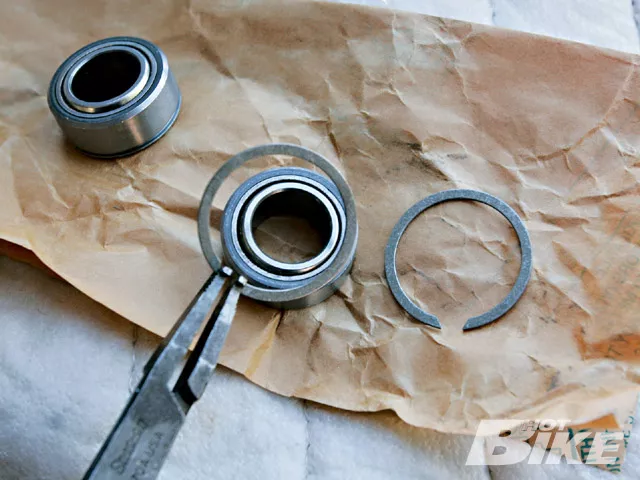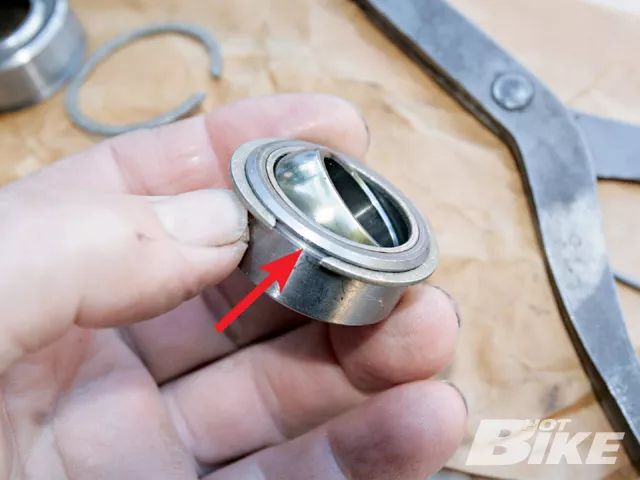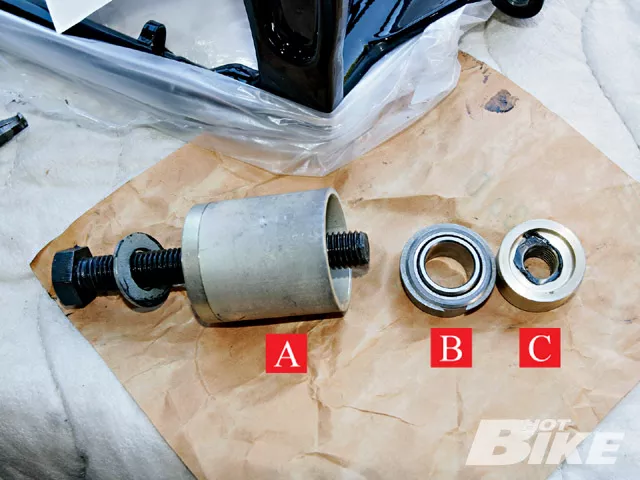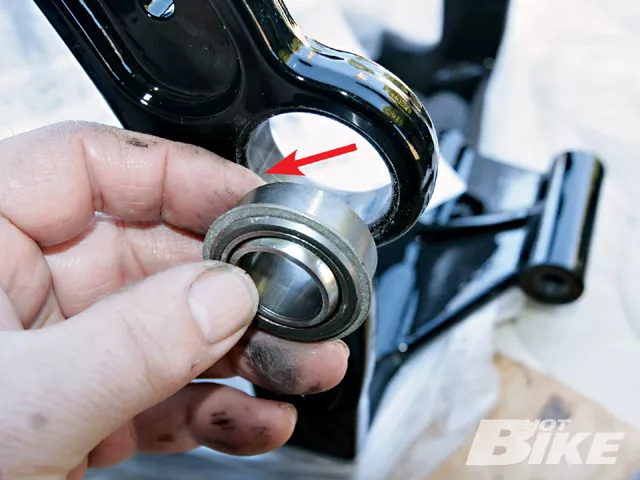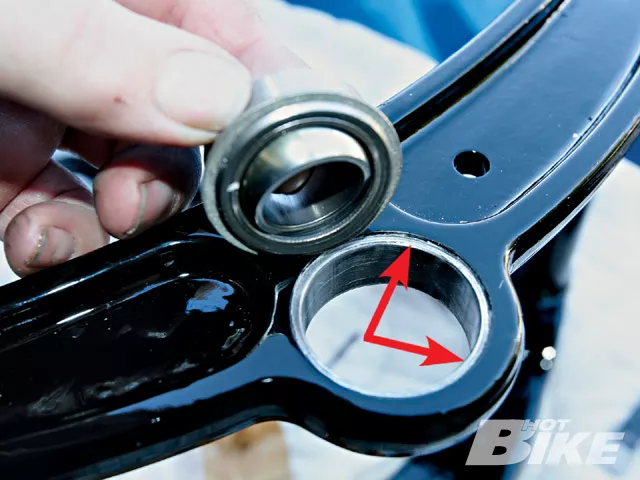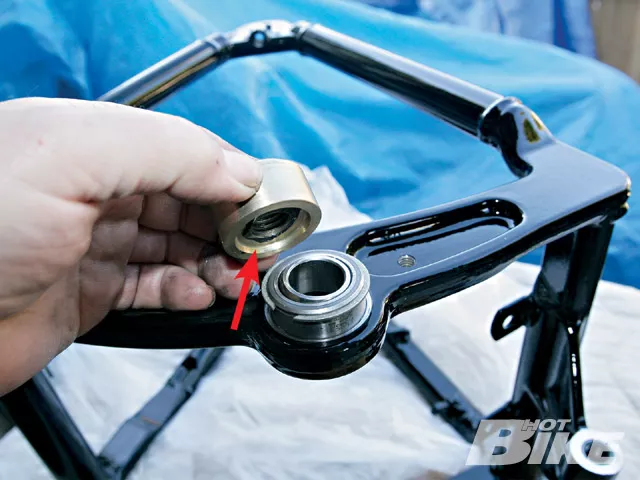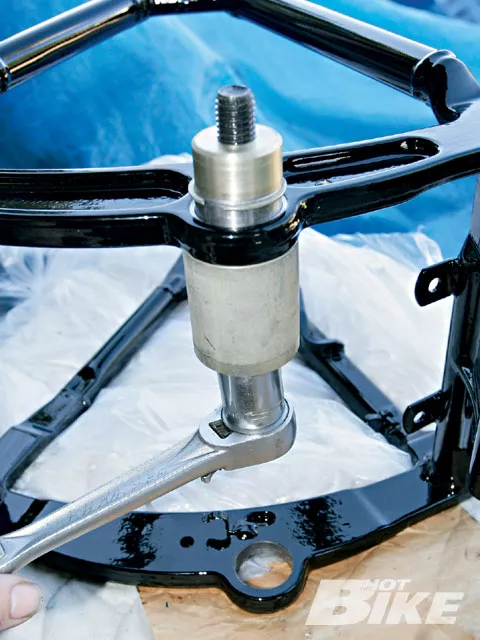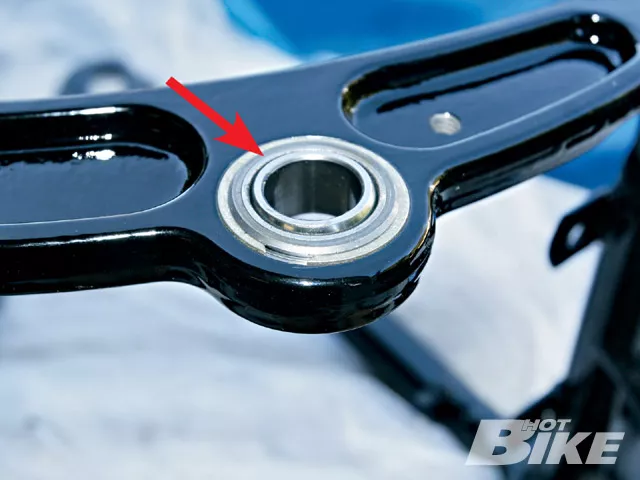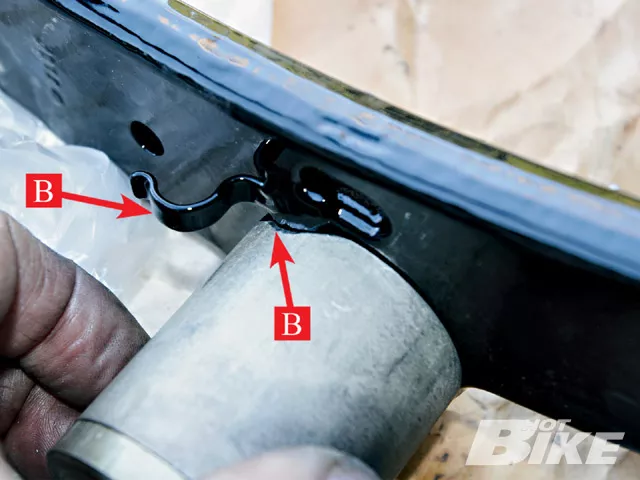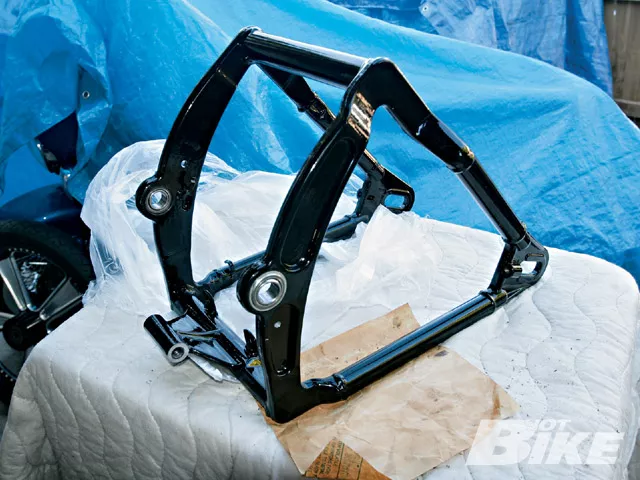 There are many components that affect how your motorcycle handles. Most of these components use bearings to make movement smooth and precise. A sad fact of life is that bearings wear out from use and there comes a time when replacement is needed. For maximum bearing life, the new bearing must be installed/assembled correctly.
We recently had the opportunity to demonstrate the easy way to assemble new Softail swingarm bearings in a '07 swingarm. The subject swingarm belongs to an '07 Harley-Davidson Night Train. The swingarm was removed to smooth out the belt guard mounts and then sent to be powdercoated.
Complete installation took a couple of hours, which was mostly spent removing errant powdercoating from the holes where the bearings fit. To make the new bearing installation easy and correct, we picked up a Swingarm Pivot Bearing Puller tool from Motion Pro. We had to make one small modification to use the tool on our '07 swingarm.
| | | | |
| --- | --- | --- | --- |
| PARTS: | | | |
| (2) | 9270A | H-D Swingarm Pivot Bearings | MSRP $37.99 each =$75.98 |
| (2) | 11282 | H-D Retaining Ring, rear fork bearing | MSRP $.99 each=$1.98 |
Motion Pro (part no. 5008140) Swingarm Pivot Bearing Puller tool MSRP $49.90