The Spirit of Sturgis was indeed alive at the Sturgis Half-Mile this past Monday, as boardtrackers and hand shifters once again circled the track's hallowed grounds. It's the same track where "Smiling" Johnny Spiegelhoff won the first race in Sturgis. He'd have been proud at the sights and sounds at the old fairgrounds Monday, the stands filled with fans and the track buzzing with bikes.
The Spirit of Sturgis festival captured the feel of yesteryear with an old-fashioned swap meet, vintage bike showcase, and antique motorcycle racing. The Hooligan brood also stormed the track with a $2,500 cash prize up for grabs, the field filled with fast guys like former AMA pro Joe Kopp and Hooligan regular Jordan Baber.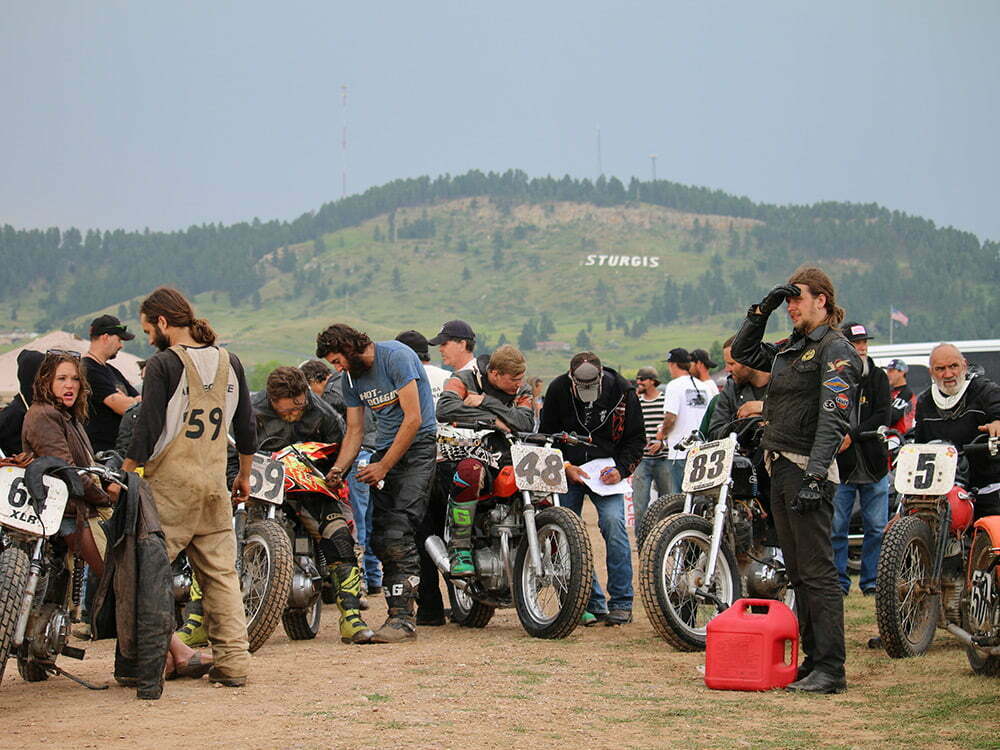 The third-annual event is produced by 20th Century Racing and Brittney Olsen. Olsen won her first vintage motorcycle race at the Sturgis Half-Mile and has stated before that the track is "the biggest piece of motorcycle racing history our state has to offer." You can't honor a track much more than by having old bikes once again race on it. Olsen's the consummate promoter. Not only did she organize the event, she raced in it, helped emcee, and at one point jumped into the stands and literally shook hands with half the crowd.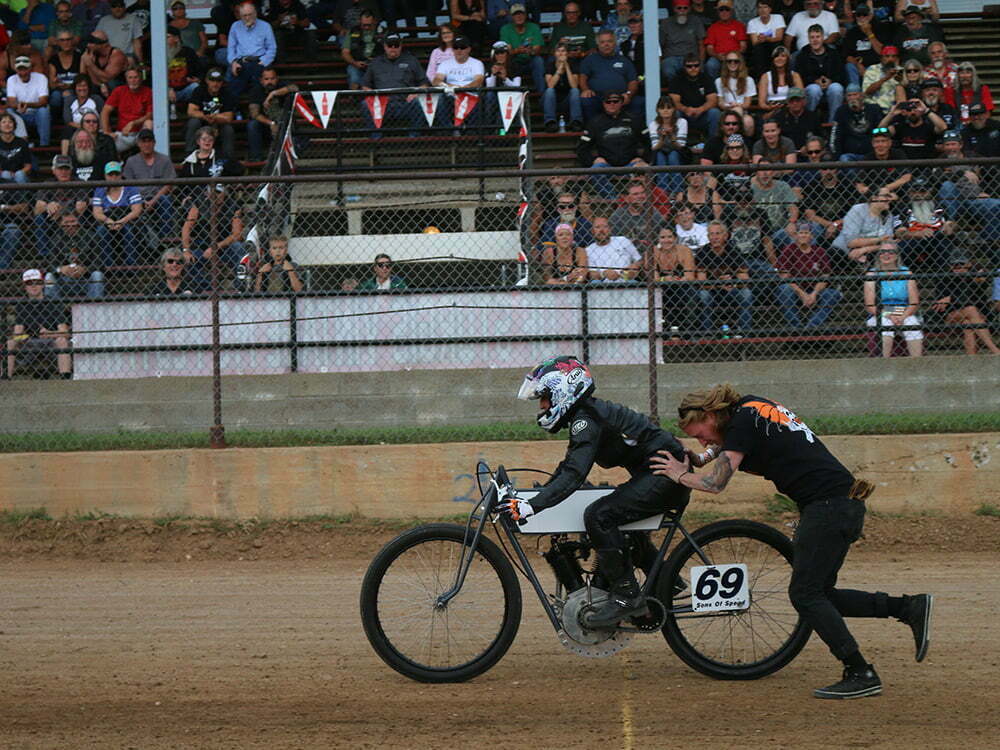 A passing storm dampened the track but not spirits. The rain delay just gave people a chance to gather under the eaves of the grandstands and share a story or two as well as allowing racers a chance to give their bikes a final once-over.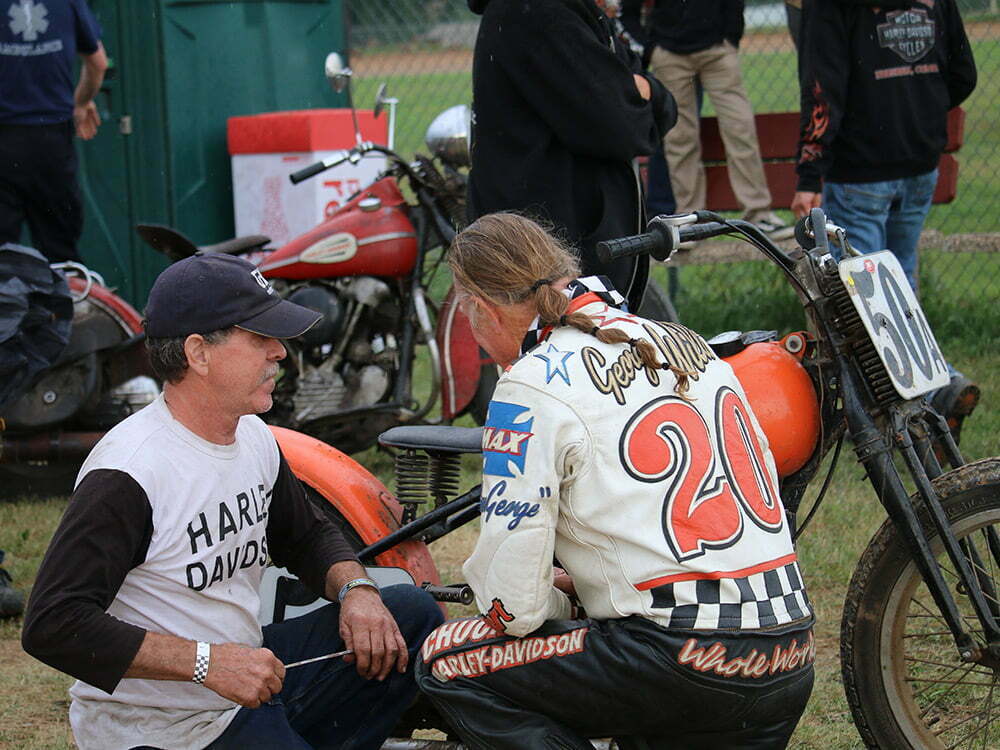 The Spirit of Sturgis even attracted the attention of defending American Flat Track champion Jared Mees, who stopped by to check out the historic Sturgis Half-Mile and the vintage racing action.