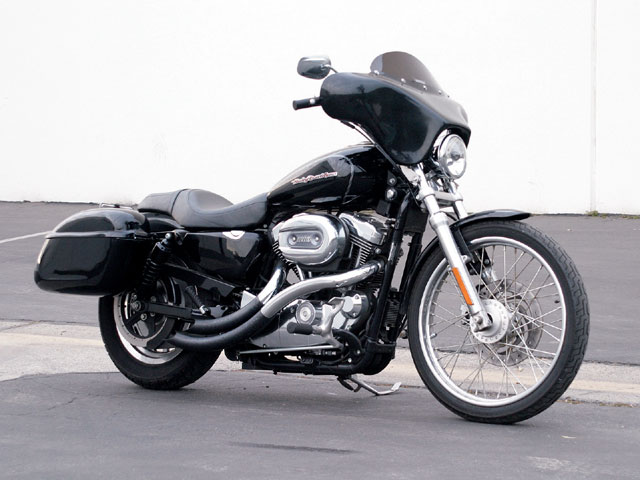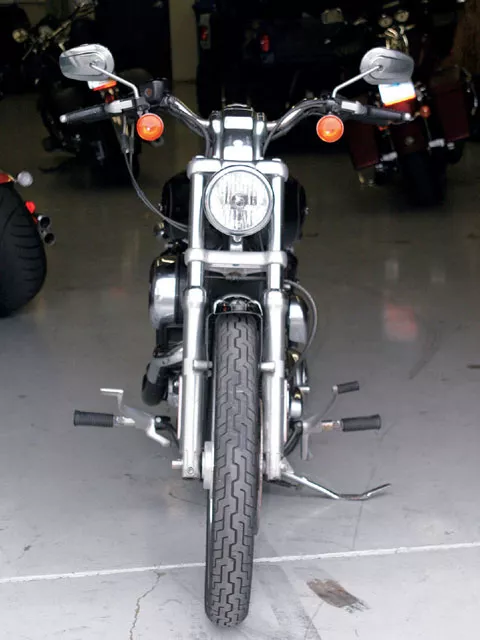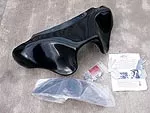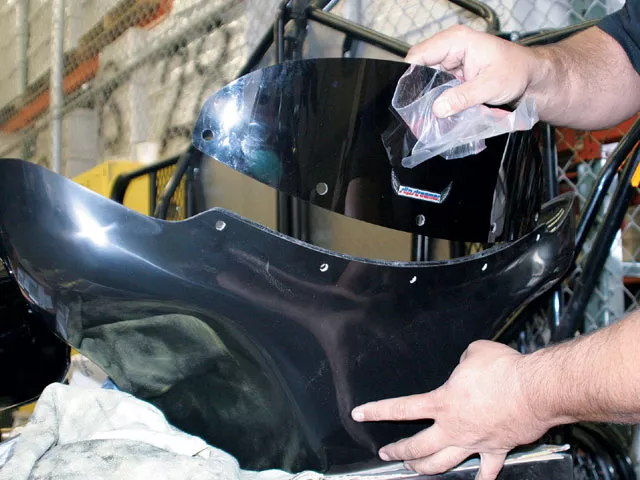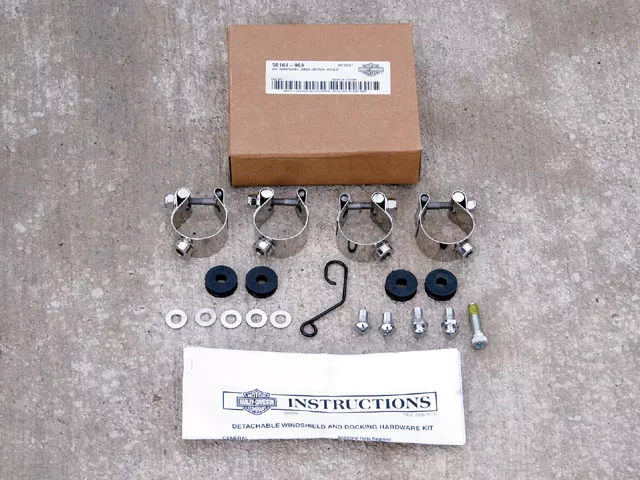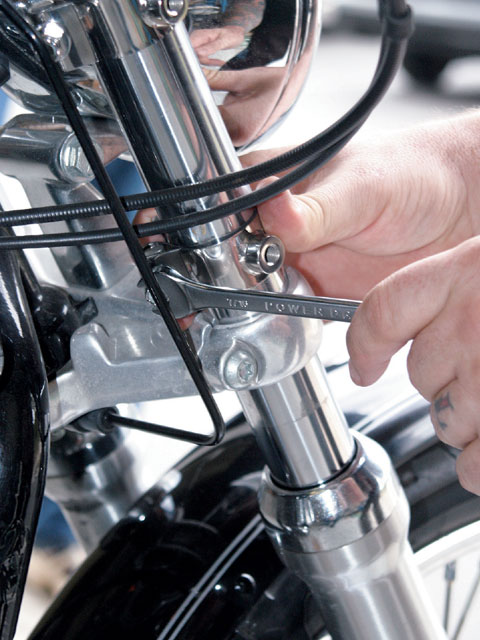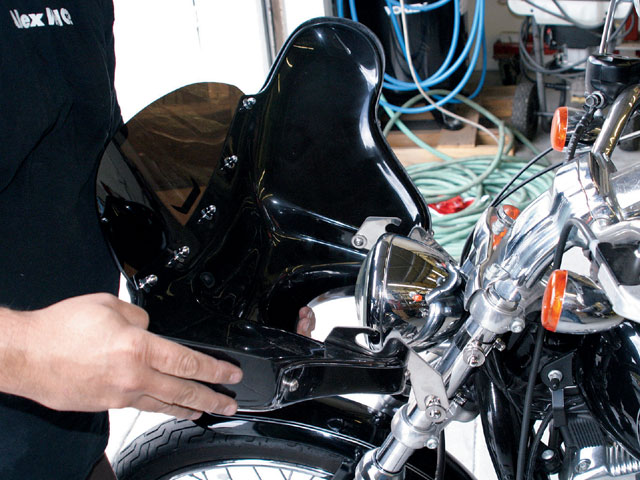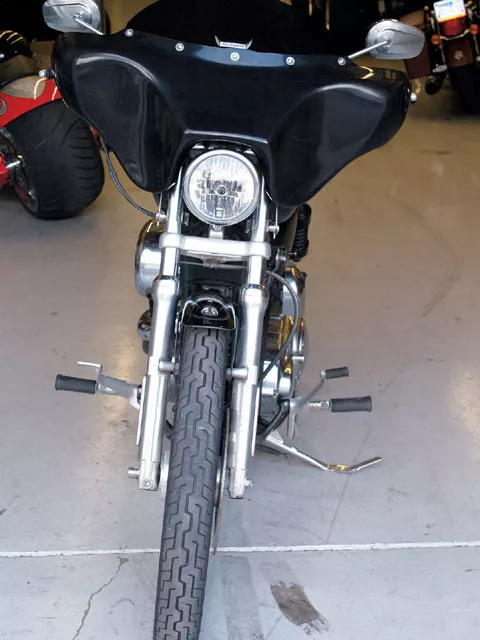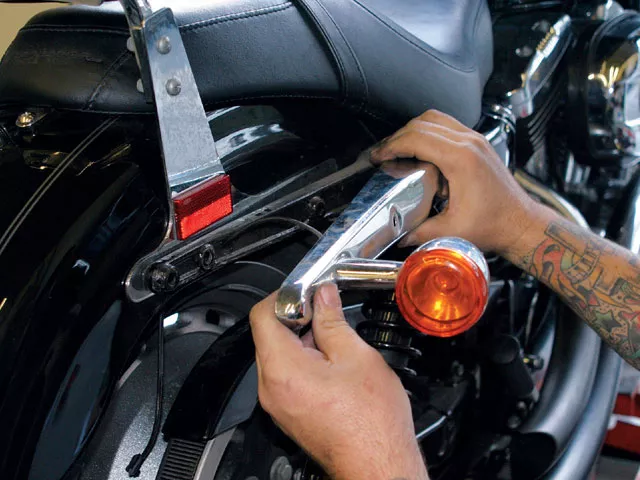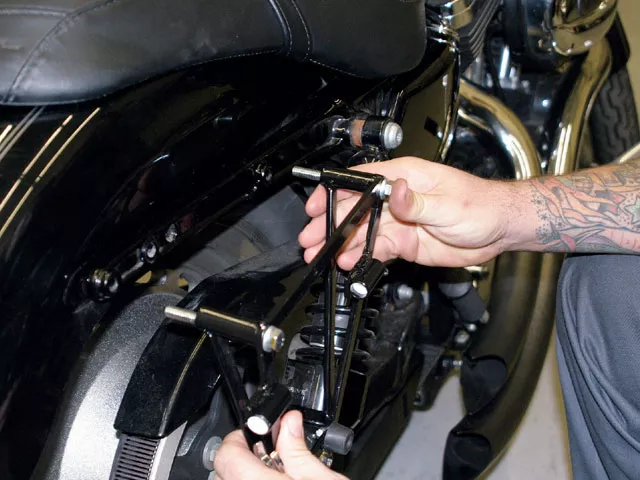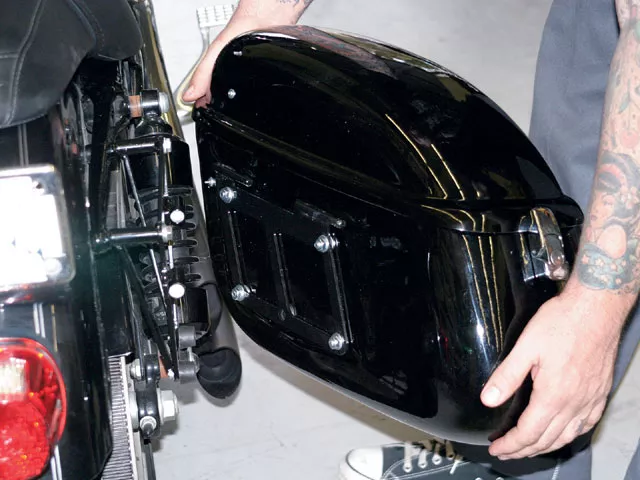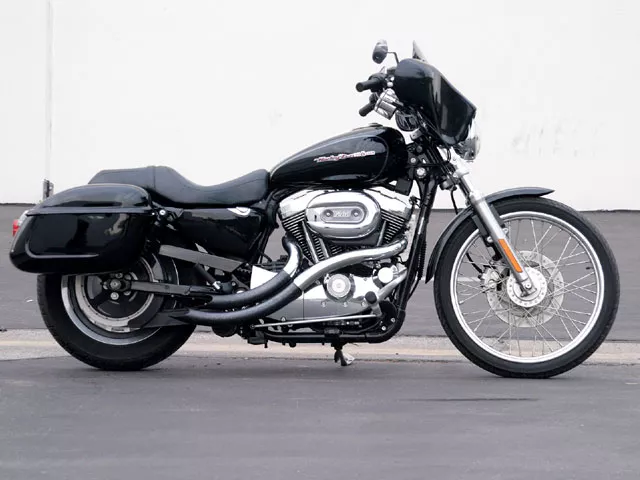 Baggers are trying to take over the world! With some of the latest touring conversion kits for Sportsters, we tend to think the above statement is true. We have an '06 XLC 1200 Sportster that we've been trying to transform into a touring contraption for some time. We were given a tip from HOT BIKE Baggers magazine to check out Hoppe Industries' Vanilla Zilla detachable fairing and Fat Max's detachable hard bags. Armed with that wisdom we did just that, and we have to say we were pleased with the results!
Hoppe Industries' Vanilla Zilla detachable fairing (MSRP: $799.00) was a good fit for our Sporty. The fairing weighs only 7 pounds and is made from hand-laid fiberglass. It includes a windshield and mounting brackets, which only took a few minutes to piece together. Then we mounted the H-D Detachable Windshield Docking Hardware (P/N 58164-96A, MSRP: $69.95) so that we could simply click the fairing into place as easily as mounting a detachable windshield.
Once the fairing was clipped in place, it was time to install the Fat Max detachable hard bags (MSRP: $695/pair). The fiberglass bags are durable, lightweight, and come with chrome locking hardware to secure your valuables. Mounting hardware and installation bracket are included and we installed the kit in minutes. Fat Max provides a turn signal relocation bracket so that you can easily reposition your turn signals to remain legit (we opted out of relocating the turn signals because we're waiting on all-in-one brake/turn signals to arrive in the mail).
Installation for the entire project took less than an hour, and while some bungee chords and a gym bag do the trick for a weekend jaunt, we can roll to our destination in style with Fat Max's detachable bags. And on our way there, we don't have to worry about our head blowing off, because Hoppe's Vanilla Zilla fairing cuts the wind factor down quite a bit. But most importantly-upon returning from our little getaway-if we want to remove the bags or the fairing, we have the option to do so.