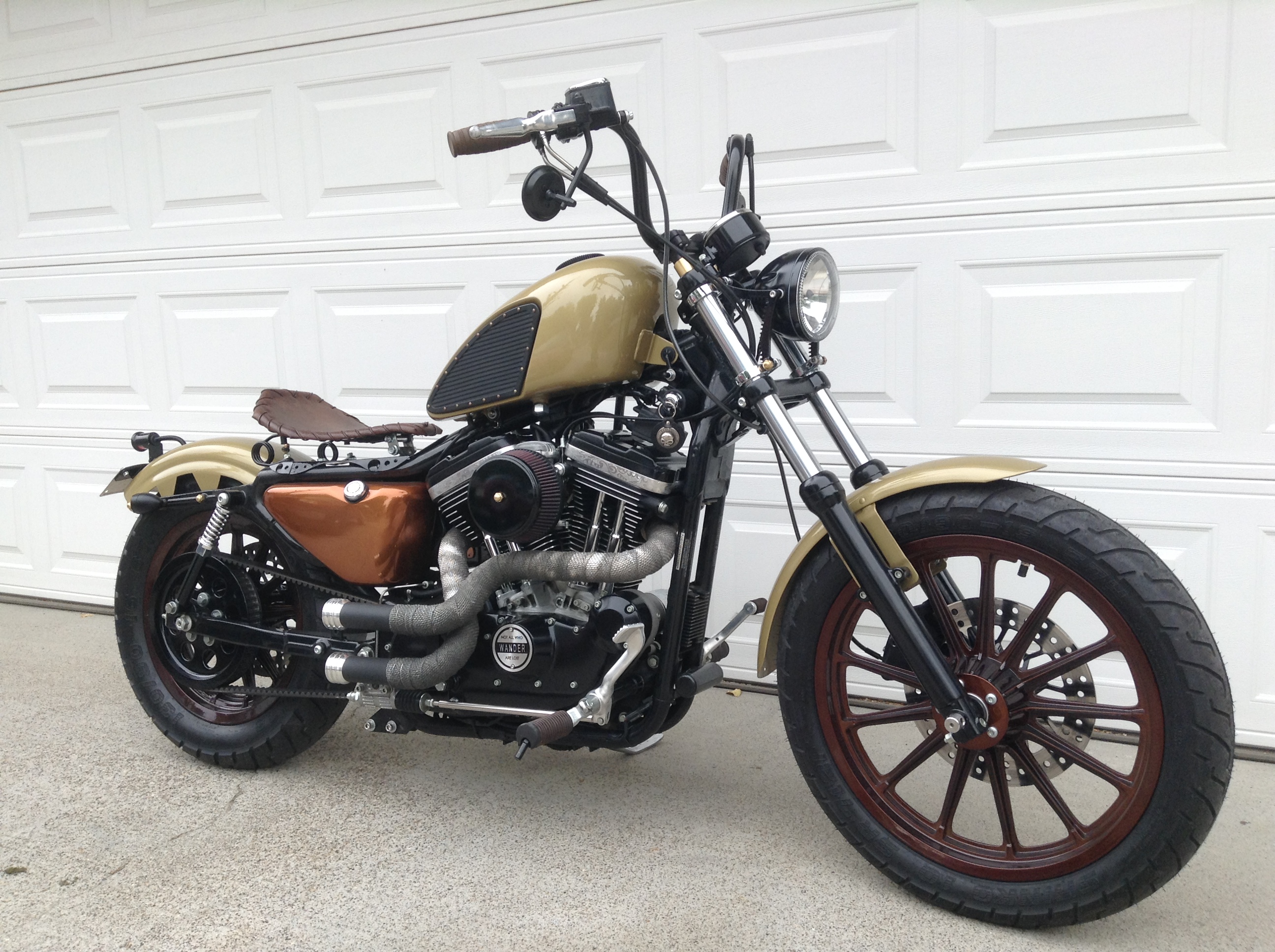 The wife saw I was irritated when I finished the Forty-Eight in your September '15 issue, so she bought me this. It was originally a maroon-ish 2002 XLH 1200 Standard that had been deemed totaled by the previous owner's insurance company. Over the course of 10 months she has been given new life to include a glossy brass and copper candy paint job by EPSCO USA of Boise, Idaho, jockey-shift kit from Led Sled Customs featuring a hand-lathed shift knob made from a late '70s Louisville Slugger, 8-inch rear fender chop with aftermarket running/brake lights, spitfire shock/struts for comfort, blacked-out primary, cam, and rocker covers, hand-etched lower rocker cover, handmade sprung brown leather seat with scissors from Lowbrow Customs, handmade gas cap made from a gear and 20mm casings from an F-15E fighter jet, blacked-out fork lowers and trees, aftermarket headlight mounted using pieces of a Chevy flywheel, handmade speedo mount, Biltwell chumps, clean (no switches) bars, Biltwell whiskey throttle, basic Arlen Ness air cleaner, Led Sled exhaust, and a stash tube made from a busted Maglite. She's a bit of a rat rod but clean as all hell.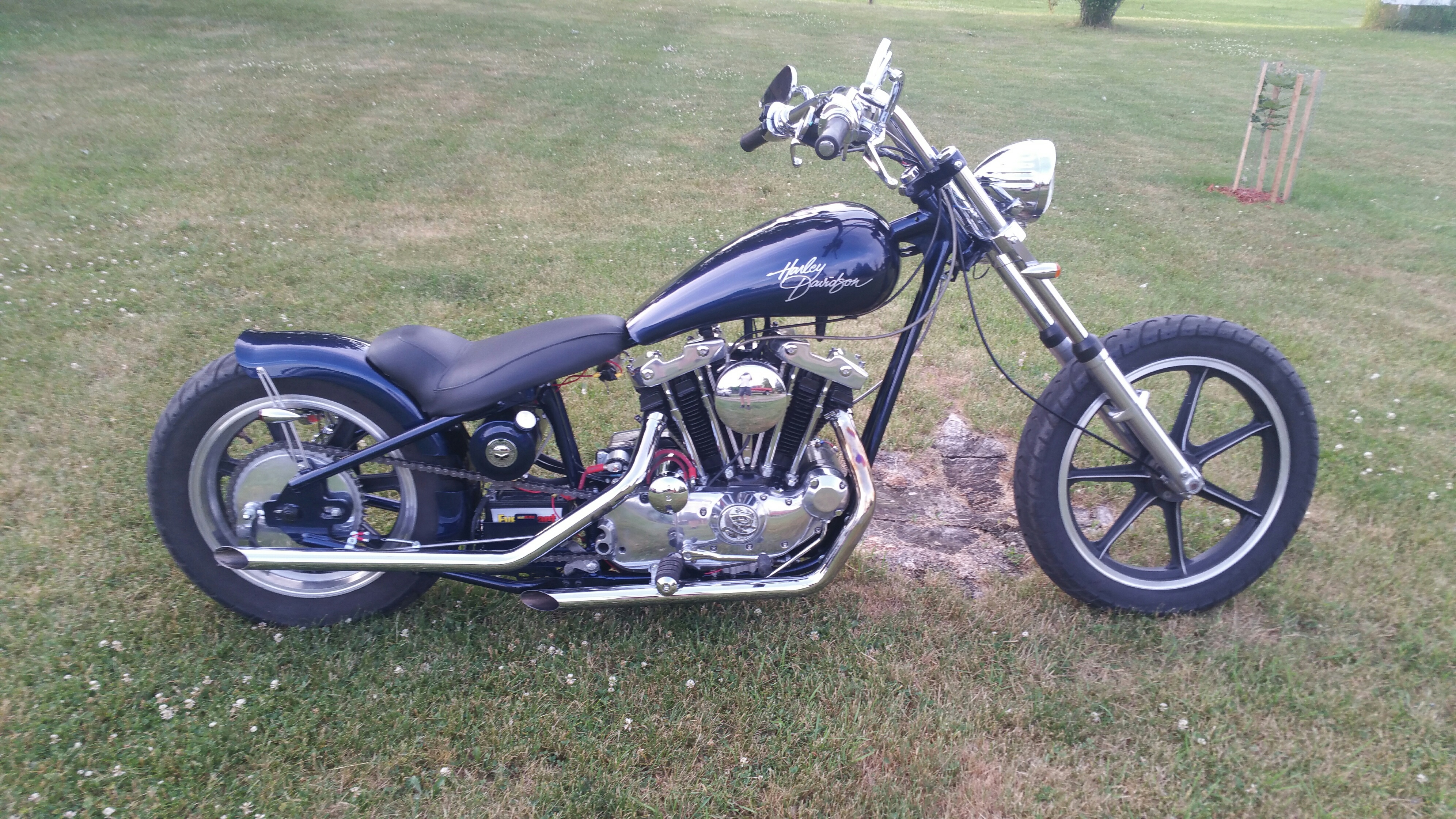 Here are a few pics of the 1973 Ironhead I just finished. All the work was done in the garage by me, including the custom frame and hardtail rear, seat pan, foam, and upholstery. I used a 3-D printer for the speedo bezel with indicator lights, modified a Fat Boy front fender on the rear, with custom stainless struts, shaved the reflectors off fork tubes, and did lots of polishing. I also painted it Midnight Blue with pearl, rebuilt the engine, and more. It got a little different look for an Ironhead.
This is my Bobber I built from a 1999 XL 1200. I did all the work myself, including the hardtail conversion, and it is my first attempt at a custom bike. I wanted it to look sort of old school and a little rat-like.
The motor is stock and it has a 150 front and 180 rear. The parts were all sourced with the help of Big Al at Bitter End Old School Choppers, who also answered many questions for me during the build. The final result fit my vision perfectly and it is a blast to ride!