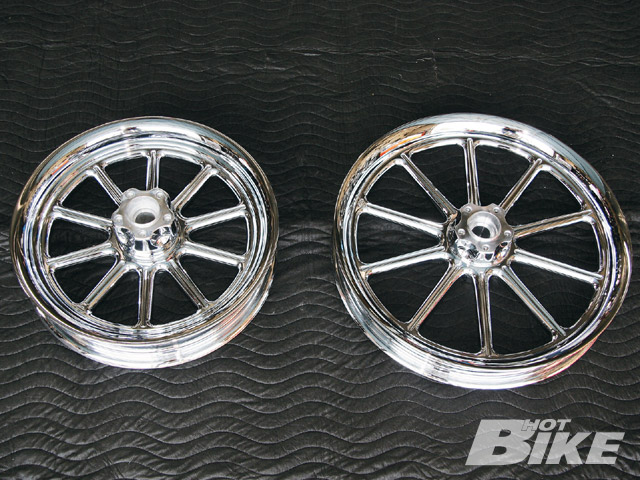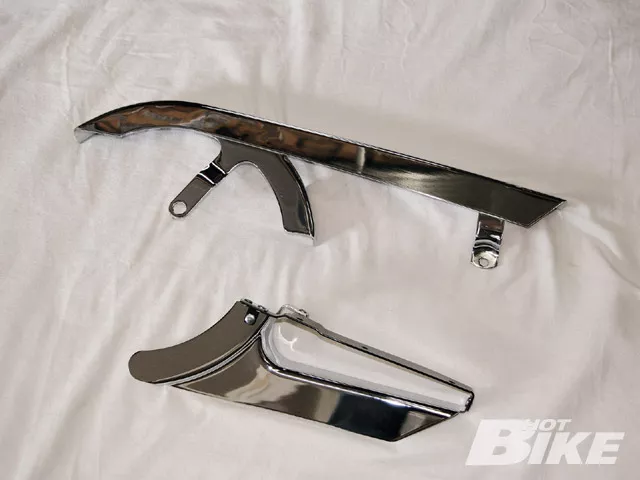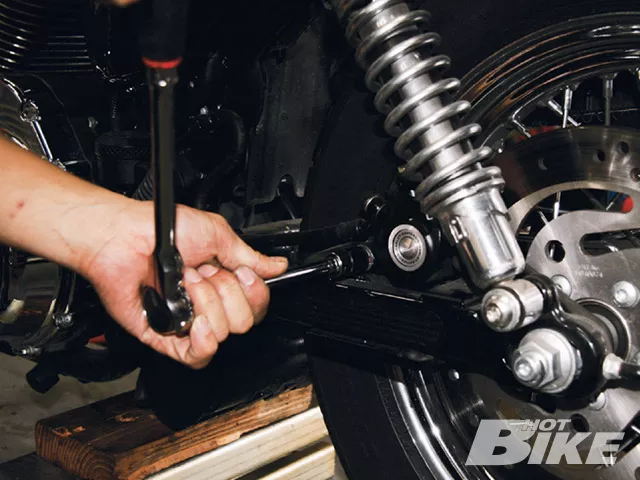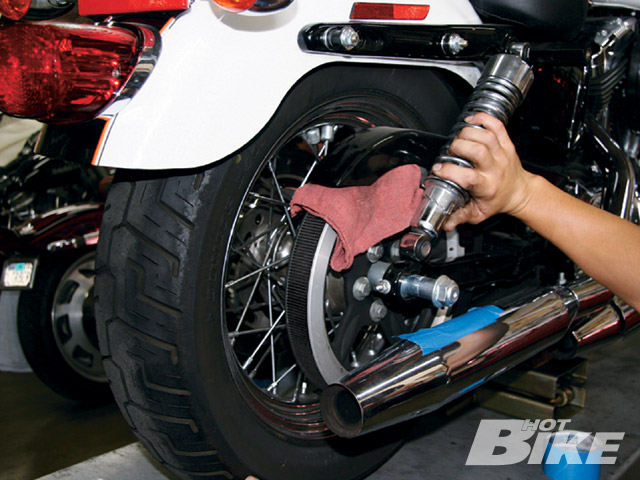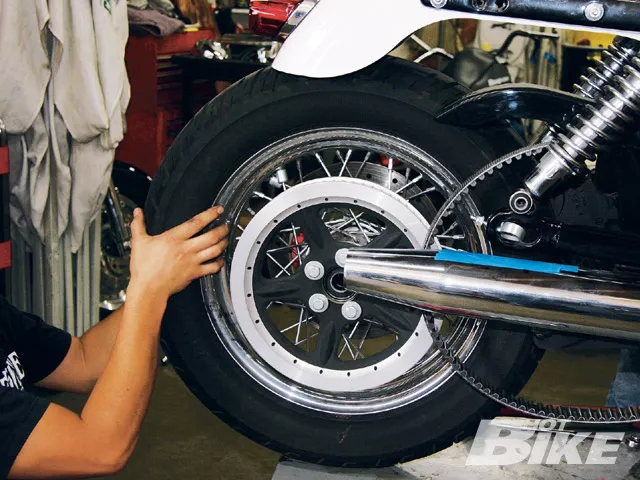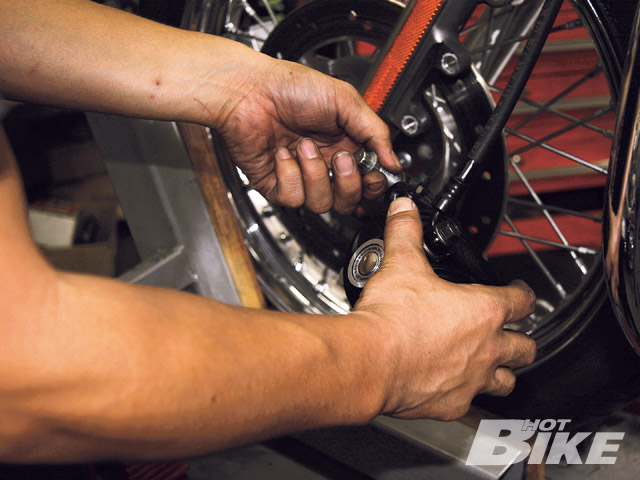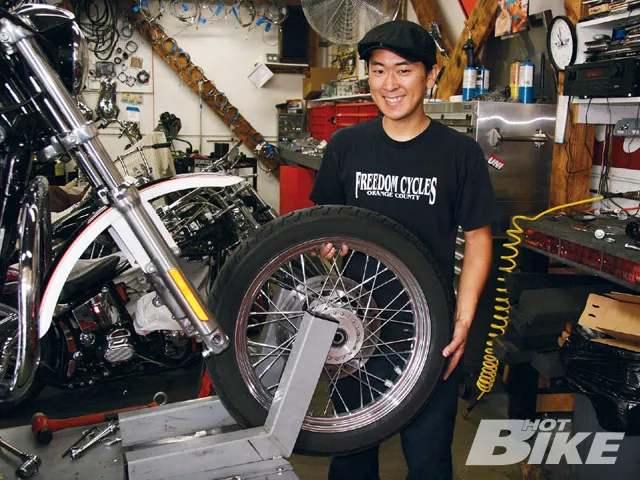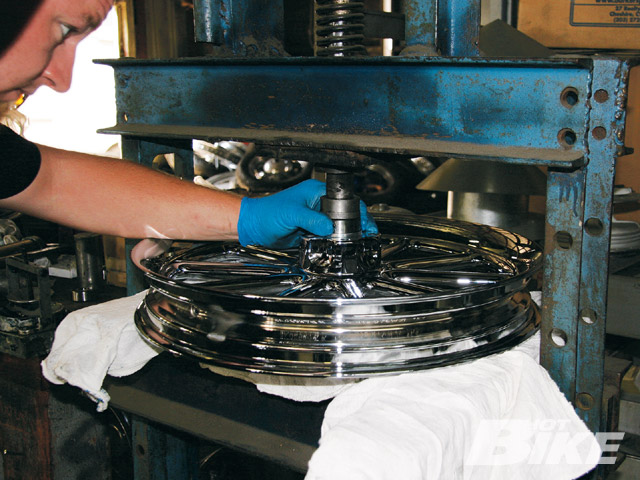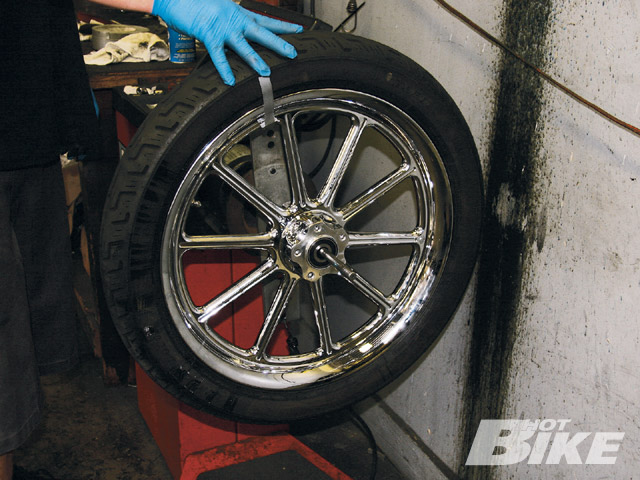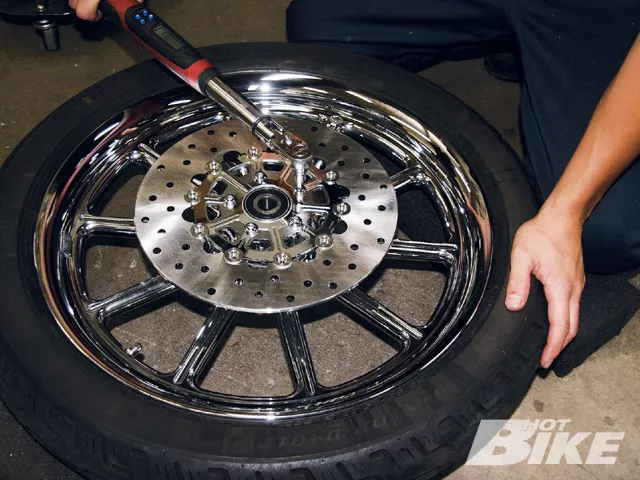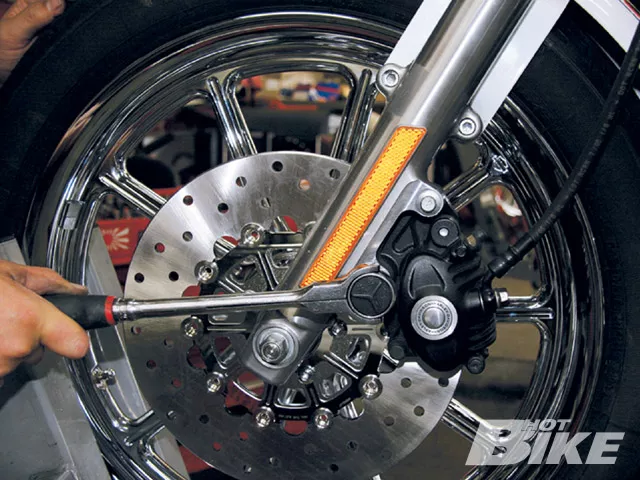 Part of the excitement of having a long-term test bike is being able to change out some of the stock parts to spruce it up or improve its performance. In our case, we wanted to add to the looks of our '06 Sportster XL 1200L, and one of the most dramatic ways to enhance its style was to upgrade the wheels. We perused H-D's P&A; catalog for new wheels, rotors, and a sprocket that would complement each other and have the most immediate impact on the Sporty's appearance.
Harley's Revolver Ten-Spoke Custom Wheels caught our attention as great replacements for the stock 13-spoke cast aluminum wheels. We contacted H-D and discussed the upgrade with them, and two Revolvers were shipped out (a 16×3 rear, MSRP: $1,235; and a 19×2.5 front, MSRP: $1,199). As for the wheels appearance, the 10 slim spokes radiate from the revolver cylinder-shaped hub, and blend with the smooth rim for a light, open look. We wanted to complete the custom look by adding matching Revolver Brake Rotors (MSRP: $189.95). The floating rotors feature a steel inner carrier that is shaped to accent the wheel, and the polished and drilled stainless steel outer disc is precision-riveted in place. Designed to complement the wheel's styling, a Revolver billet sprocket (MSRP: $349) was also picked for the rear wheel. Since the new wheels required separate model-specific kits, we also received Wheel Installation Kits (MSRP: $69), as well as a Sprocket Bolt Cover Kit (MSRP: $38.95). Finally, to go with the chrome wheels, we went with an H-D Chrome Upper Belt Guard (MSRP: $89.95) and a Chrome Lower Belt Guard (MSRP: $79.95).
With all the parts in hand, we called Freedom Cycles in Orange, California, and talked to shop owner Devon about the installation. Follow along as Devon and shop tech Kazoo did the install while we snapped some photos.