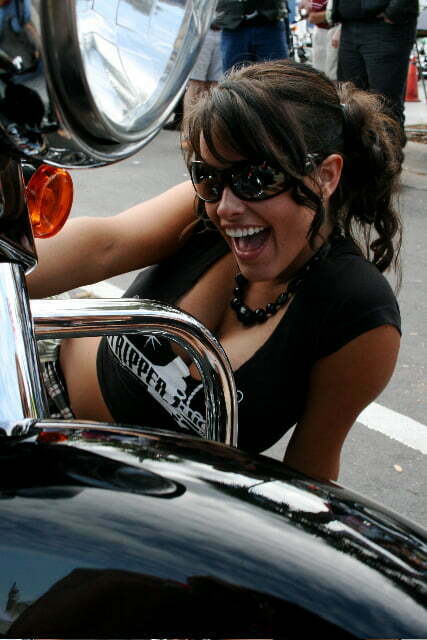 Everyones bike gets dirty in Sturgis, and Stripper Juice is setting up shop in the Kickstart parking lot ready to wash your bike and get you off clean. Whether it needs to be shined up for a show or needs the miles of roadgrim washed off, they are ready for you. I have pasted a release below describing their location and a few more details. Let me know if you have any questions…also any credential carrying member of the media will get a free bike wash so bring your grubby bike by and Otis and his girls will take care of you.The Stripper Juice crew is headed to Sturgis this year with one purpose- to get you off clean. And that shouldn't be a problem. Otis and the legendary Stripper Juice girls will be running a full-service bike wash at the Kickstart Travel Plaza during Sturgis Bike Week.
The girls are eager to get their hot hands on your filthy ride and show you what Stripper Juice, the premier and provocative motorcycle cleaner and polish can do. Stripper Juice, renowned for leaving your bike gleaming like a freshly polished stripper pole, is a fast and easy detailer that can be used on painted surfaces, chrome, polished aluminum, helmets, glass and windshields.
Taking the motorcycle community by storm, this burgeoning all-in-one cleaner is becoming a quick favorite of bikers of all kinds and is the perfect complement to your Harley Davidson, custom chop, old school bobber, hi-tech sport bike, or metric cruiser.
So make sure to swing by the Stripper Juice bike wash during Sturgis Bike Week August 3-9 and let Stripper Juice clean up your act and get you off clean at Sturgis this year!