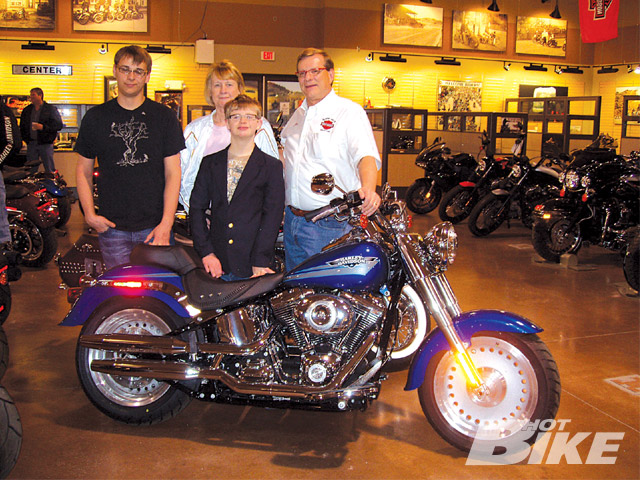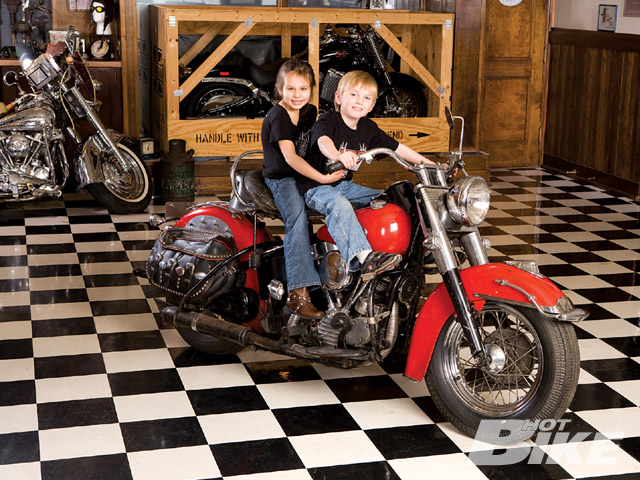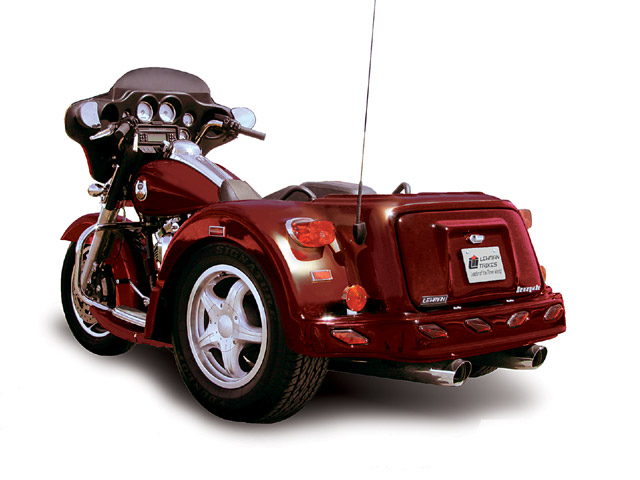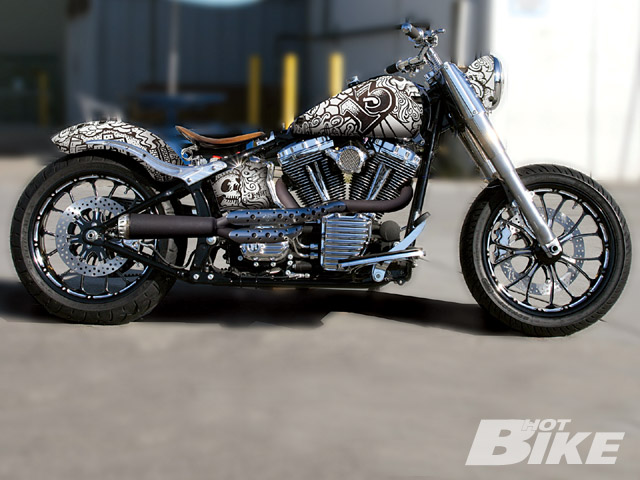 Bikers are quite the paradox. While their tattoos, scruffy goatees, beer bellies, loud motorcycles, and black leather jackets may silently make the statement "I am rough and tough and not to be messed with," the opposite is actually true once you get past the hard edge exterior and understand that they have bigger, softer and more caring hearts than most people you'll come across. Don't believe me; just take a quick tally of how many toy runs, charity rides, and other philanthropic events bikers partake in across the country annually. Even when on vacation at one of the most historic, mystic, and largest motorcycle rallies on the planet, bikers still find time in their schedules, money in their pockets, and the chrome lining in their hearts to participate in a charitable cause.
As a native of Rapid City, South Dakota, Jim Burgess and his business partners Al Rieman, Clay Trulson, and Jim Doyle, owners of Black Hills Harley-Davidson and Sturgis Harley-Davidson, took note of the amazing generosity of the hundreds of thousands of motorcycle enthusiasts that flooded their hometowns during the rally. Jim and his partners envisioned an event during the rally that would offer rally enthusiasts and industry professionals an evening of good food, entertainment, and gathering with new and old friends all in support of raising money through a live auction for two local charities, the Children's Home Society (CHS) and the Sturgis Motorcycle Museum and Hall of Fame (SMM&HoF;). As with any great idea a smart and catchy name and slogan quickly emerged, Kids & Chrome "Rally for a Reason" with the inaugural event taking place back in 2005.
With the generous hearts of the biker community it should come as no surprise that the Kids & Chrome event has raised quite a bit of money for CHS and SMM&HoF;, however, the fact that in just four years the event has raised more than a half million dollars is astonishing.
The CHS is a non-profit organization that serves more than 2,000 children each year, primarily ages 4-13, through residential treatment, education, emergency shelter, foster care, and adoptive services. Most of these children have been victims of severe physical abuse, sexual abuse, or neglect. The funds provided by Kids & Chrome benefit CHS with assistance for programs and services as well as providing a home, school and therapy for the children.
Located at the heart of the Sturgis event on the corner of Junction and Main Streets, the SMM&HoF; is open year round and hosts nearly 20,000 motorcycle enthusiasts annually. The museum offers visitors two stories of exhibits with more than 90 V-Twin and metric motorcycles ranging from vintage classics to modern customs. The museum strives to preserve the great history of motorcycling and honoring the great men and women who help advance the sport and lifestyle with its annual Hall of Fame inductions. Proceeds from the Kids & Chrome event help provide funding to underwrite new exhibits and further archiving efforts.
The enormous success of the Kids & Chrome event is due mostly in part to two contributing factors; the individuals and companies that donate a wide assortment of unique custom products for the auction and the eclectic group of very generous event attendees.
Items for the auction range from motorcycle parts and accessories, art and photography, to actual motorcycles. This year some of the items that are bound to be at the top of everybody's bid list are a 2009 Fat Boy donated by Jim and Monica Burgess and customized by Roland Sands Designs. "Black Hills Harley-Davidson and my wife and I became vested in Kids & Chrome at its inception because we believe in giving back to our Black Hills communities and to the folks that have supported our dealership for so many years," said Jim Burgess. When asked about his involvement Roland replied "I've been to the events for quite some time and it's a classy group of people. It's an honor to be chosen to build a bike for this event".
Another top auction item will be a 2009 Lehman Conversion Harley-Davidson FLH Trike, donated by Lehman Trikes and Black Hills Harley-Davidson. Trikes have once again been gaining quite a bit of popularity in the motorcycling community, so this is definitely going to see some exciting bidding action. Located just outside rally central, in Spearfish, Lehman Trikes has been a supporter of Kids & Chrome for several years. "We at Lehman Trikes are extremely honored to be a part of this wonderful event and the benefit it brings to the Children's Home Society and Sturgis Motorcycle Museum and Hall of Fame," stated Ken Hines, executive vice president of Lehman Trikes.
Aside from the wide assortment of auction items, once again it's the innate giving nature of the motorcycling enthusiasts who attend the event that play a major role in its success and the money raised. The Kids & Chrome event offers attendees the opportunity to step off their bikes and get a little bit different perspective of the rally with a relaxed atmosphere, excellent food, entertainment, and the opportunity to mix and mingle with recognized names in the industry and corporate world such as Harley-Davidson, Victory, J&P; Cycles, Samson Exhaust, Kuryakyn, and Baker Drivetrain just to name a few. This year's event will take place Wednesday, August 5, at 5:30 p.m. at the Spearfish Holiday Inn and Convention Center. To find out more about the event or purchase tickets log onto www.kidsandchrome.com