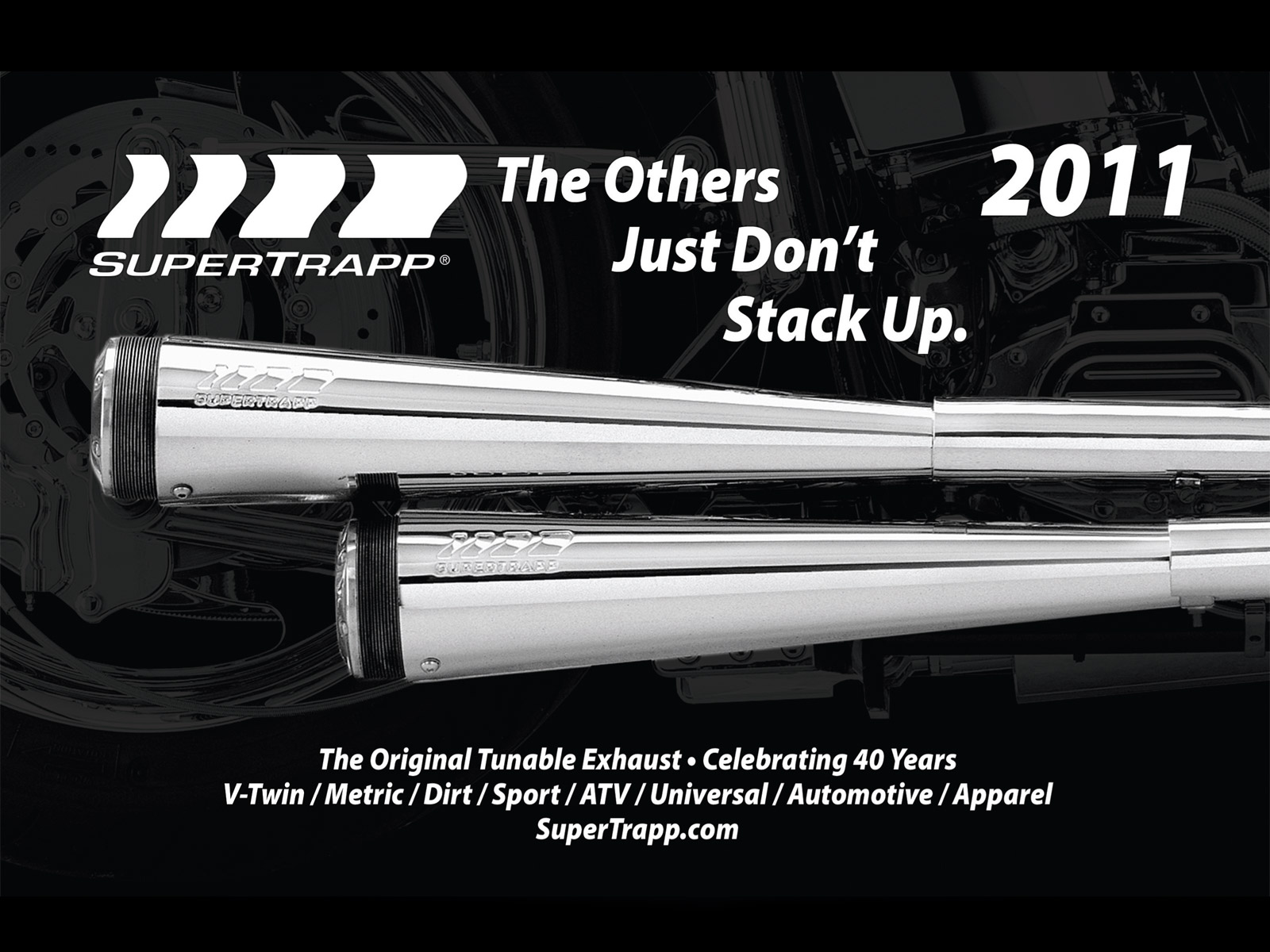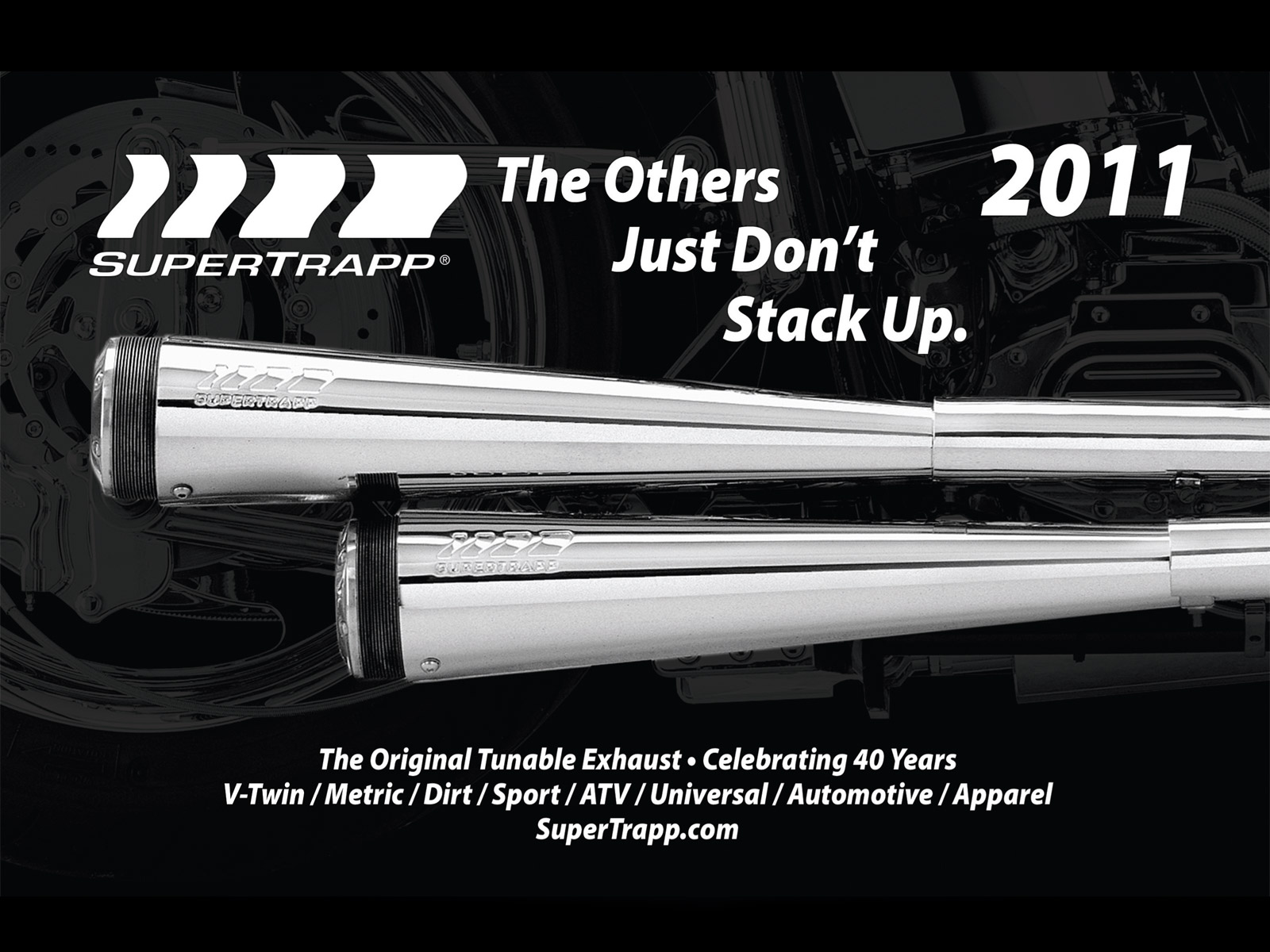 CLEVELAND, OHIO – 1 March 2011 - SuperTrapp Industries is celebrating 40 years of being a leading manufacturer of comprehensive performance exhausts for a variety of motor vehicle applications, including motorcycles, ATV and automotive.
The 2011, commemorative, 40th Anniversary edition SuperTrapp catalogs have arrived and are going fast! All of the V-Twin, Dirt, Sport Bike and ATV enthusiasts will want to check out the 100-page SuperTrapp catalog. It's packed with everything from the new SuperTrapp and Kerker Stout 4″ Slip-Ons, to a Baggers Slip-Ons Sound Chart, SAE-J2825 sound compliant exhausts, Tunable and Non-Tunable Slip-Ons and full systems for everything for all H-D models including Shovelheads, to the IDS2 for dirt bikes, Kerker Meg Series for sport bikes and the infamous MudSlinger for ATVs and everything in between. In addition to exhausts, the catalog is packed with compatible accessories, web resources, SuperTrapp gear, ordering information and a list of distributors. The back portion of the catalog flips over and walks readers through the 40 year history of SuperTrapp.
Request your 2011, commemorative, 40th Anniversary catalog by e-mailing [email protected].
SuperTrapp's catalogs, sound chart, SAE-J2825 sound compliant exhausts list, dB levels with disc configurations and product literature are available in downloadable versions at SuperTrapp.com by clicking on the "Catalog Download" tab.
Become a fan of SuperTrapp on Facebook and follow them on Twitter.
For more information on all SuperTrapp and Kerker exhausts, visit SuperTrapp.com for products, applications, pricing, "Find My Exhaust", SuperTrapp forum, videos, sound bytes and the Pipeline Newsletter signup page, or call 216-265-8400.