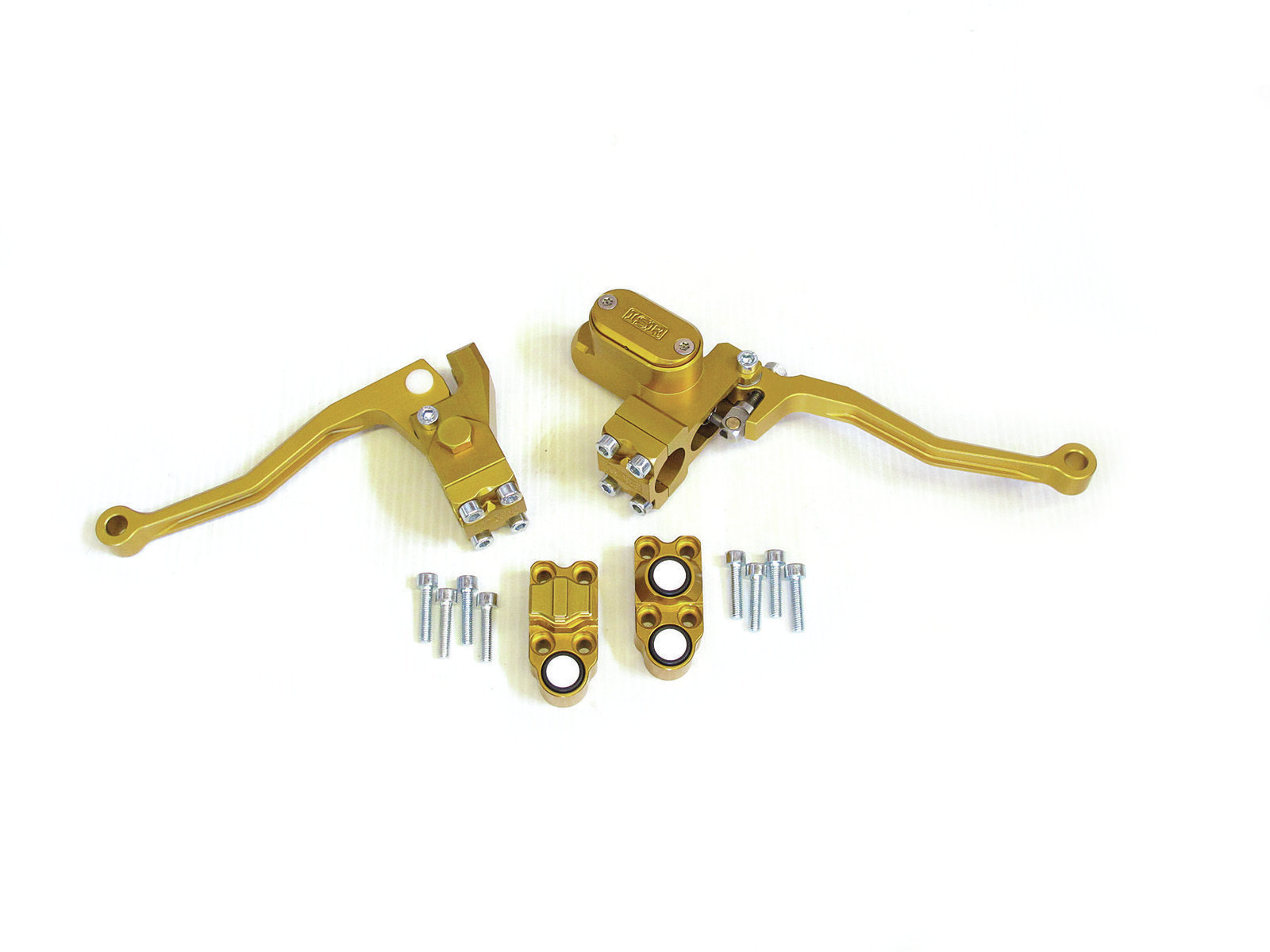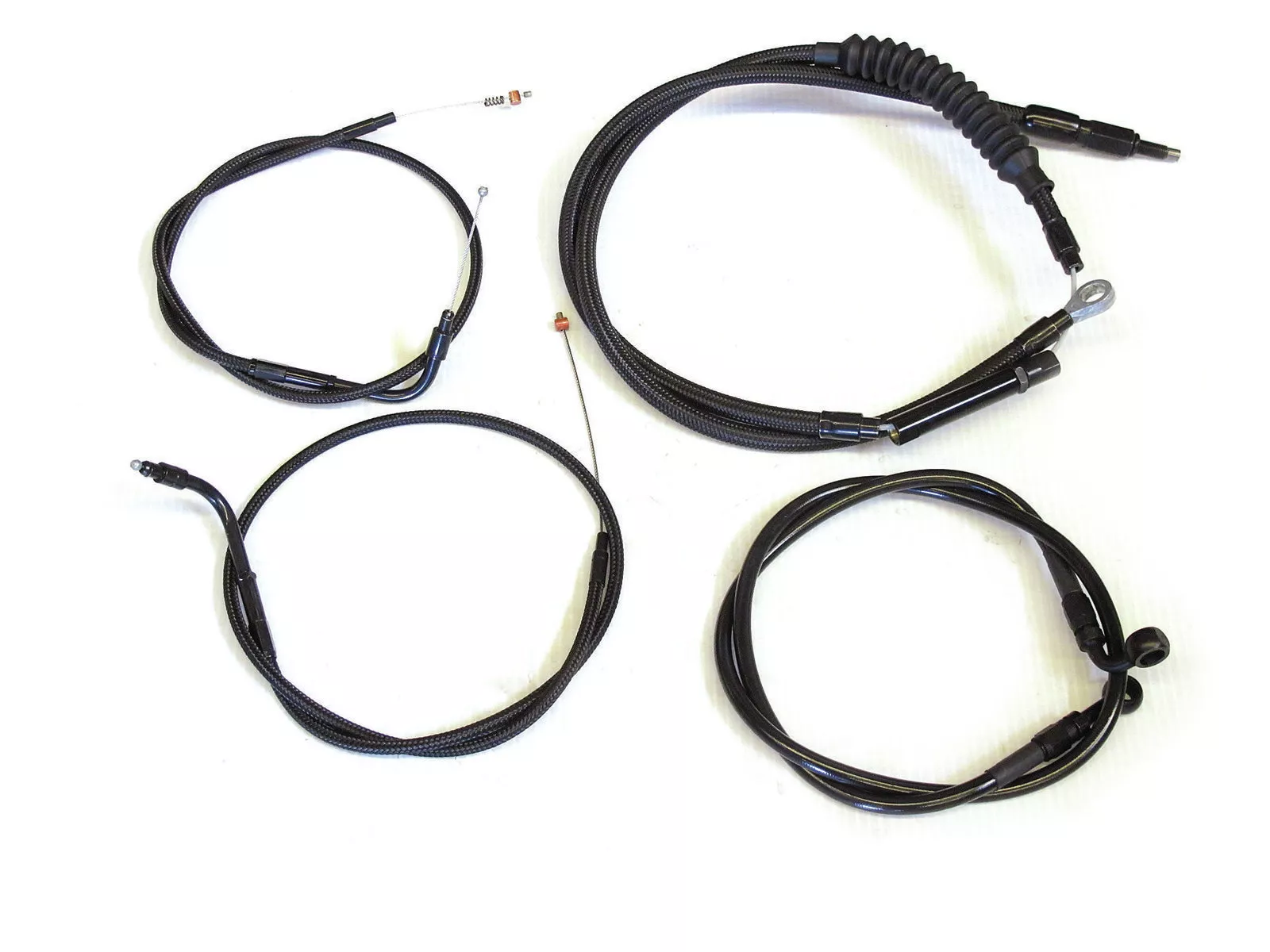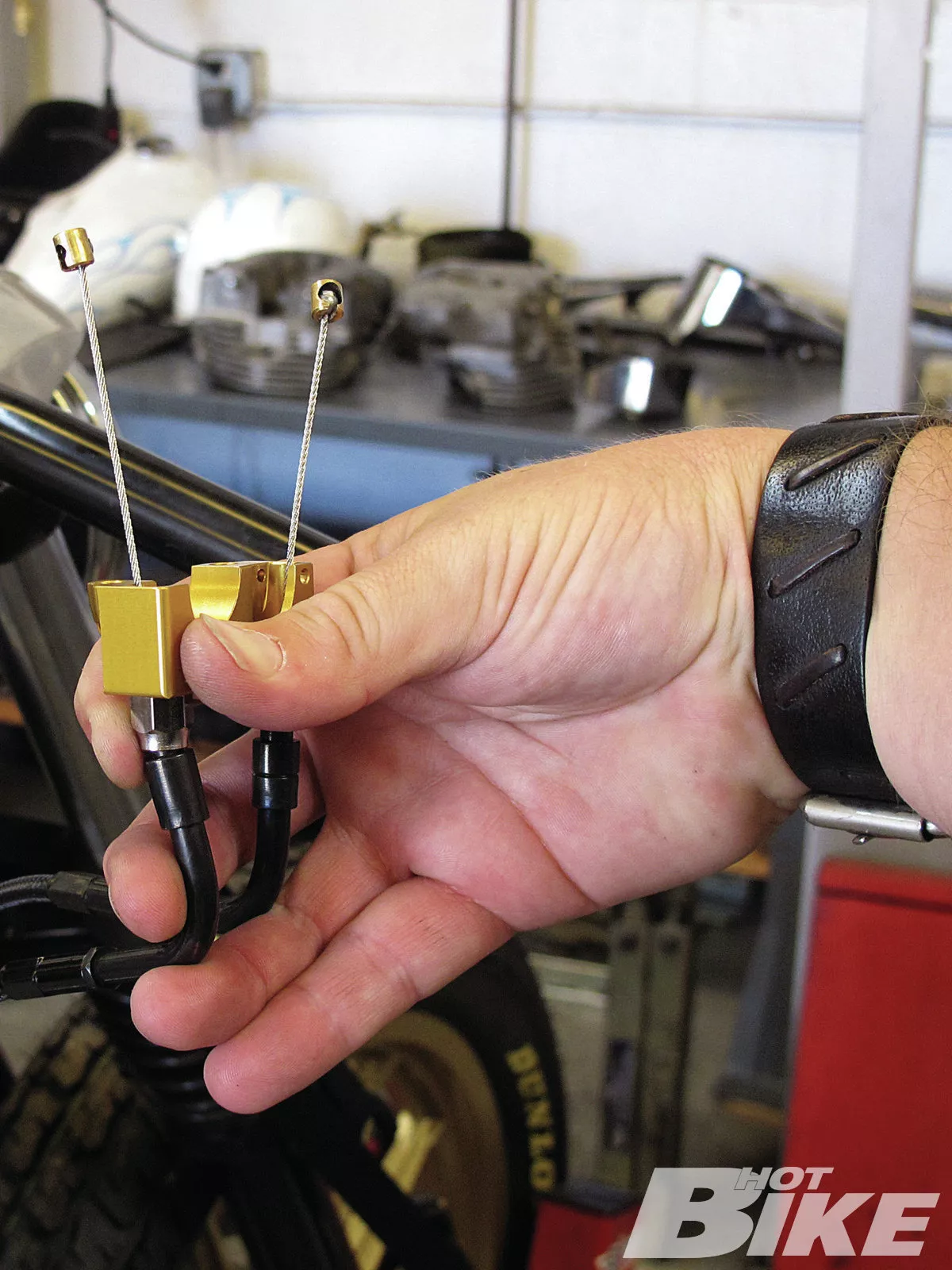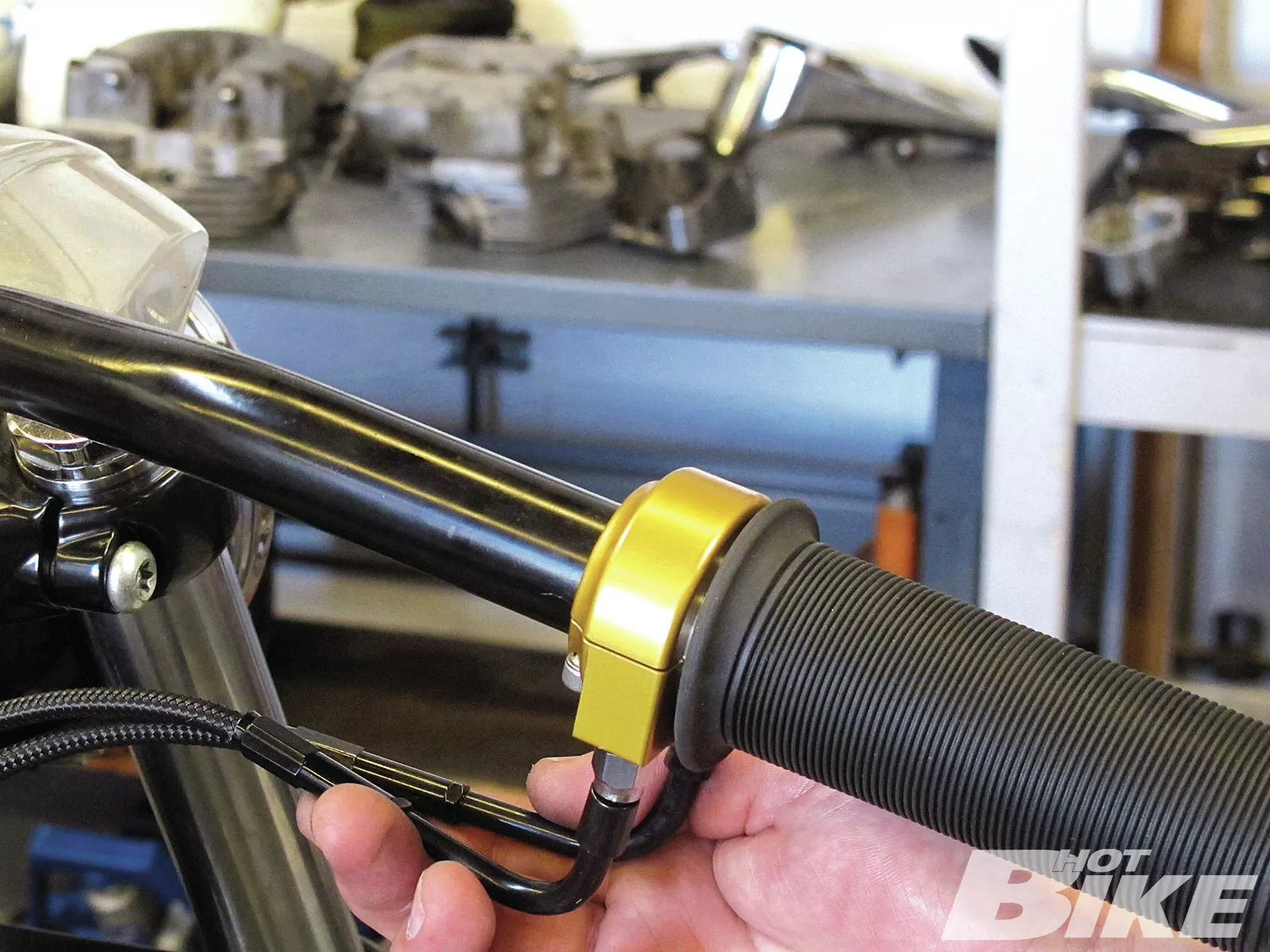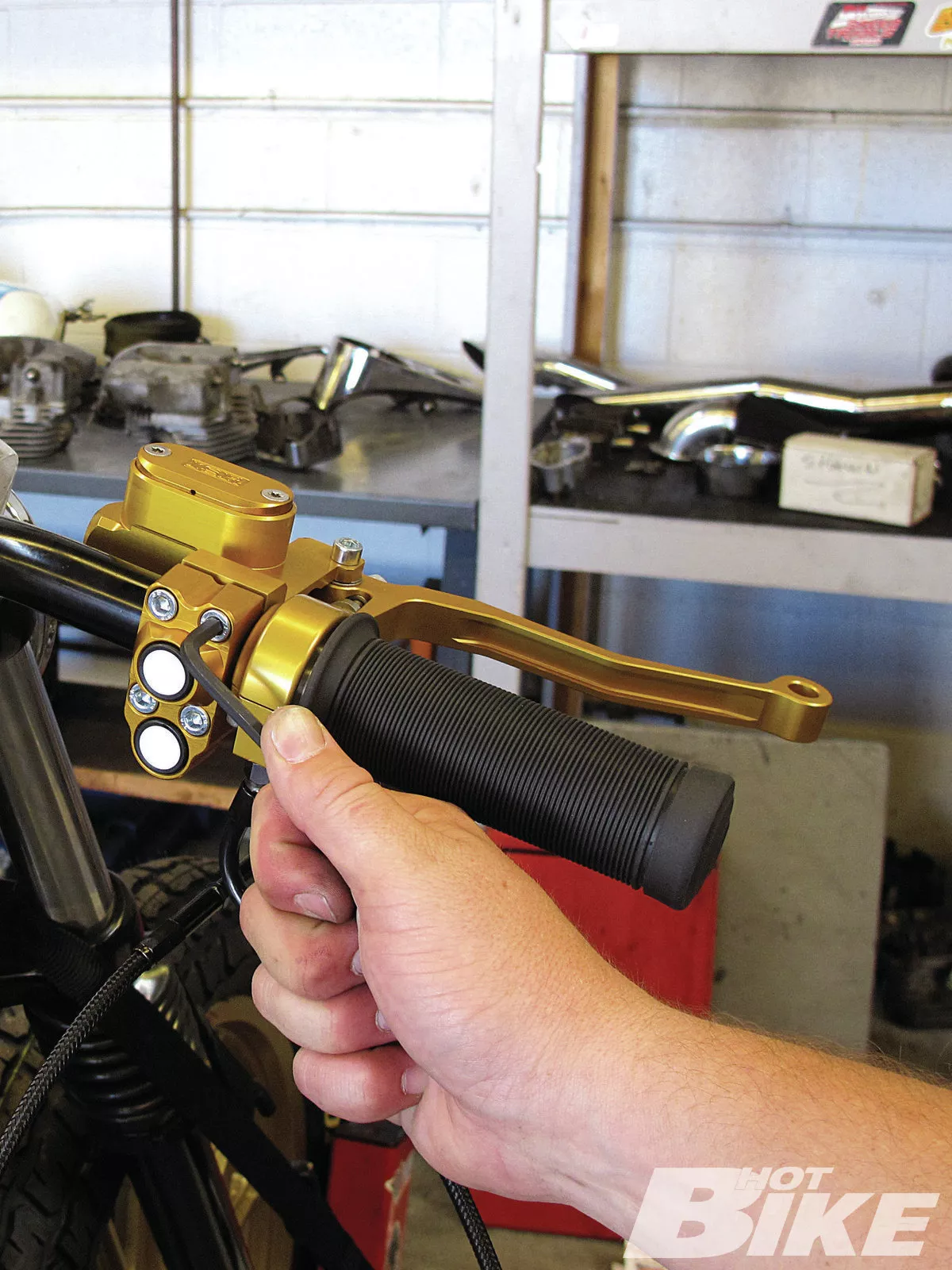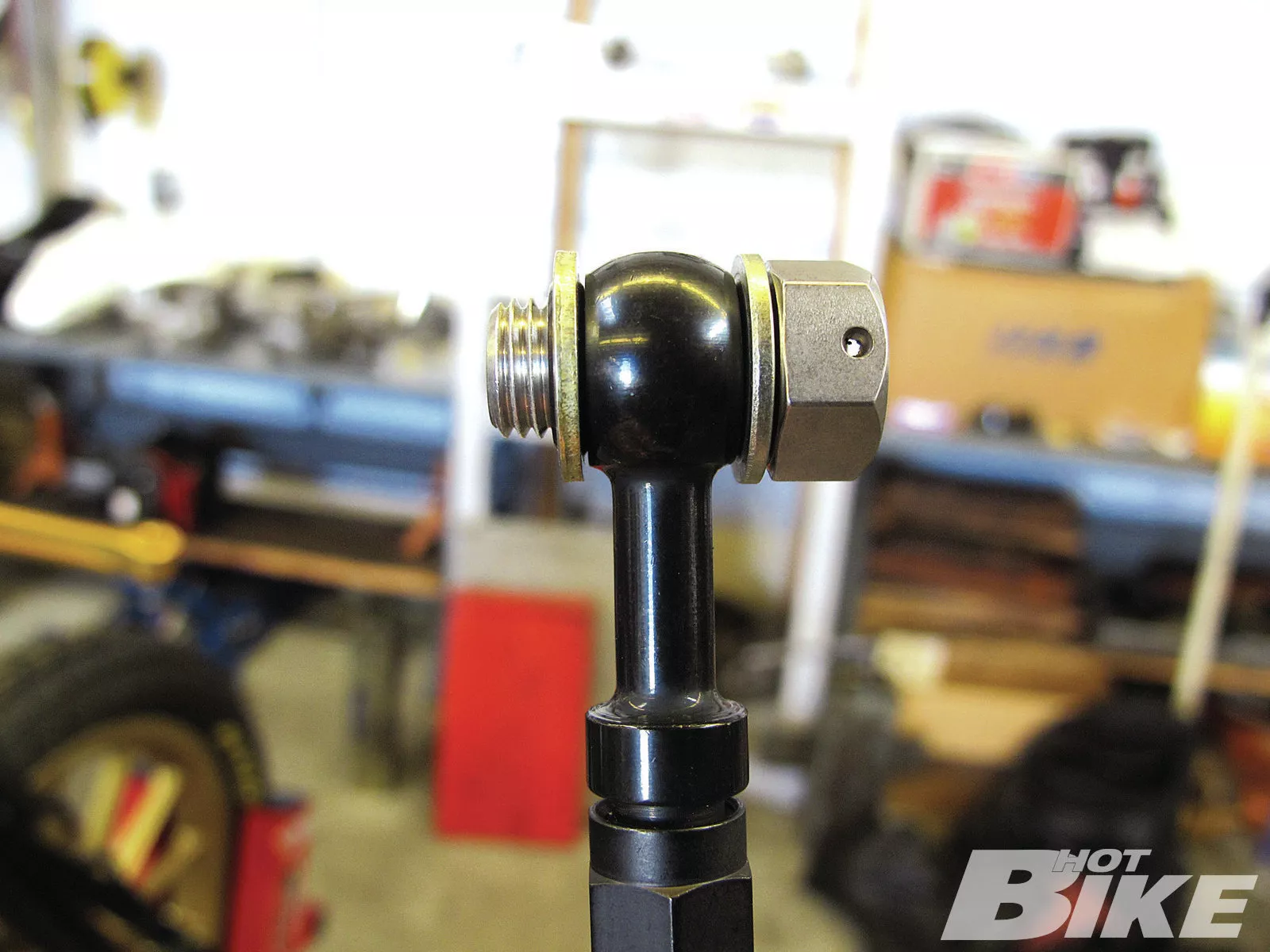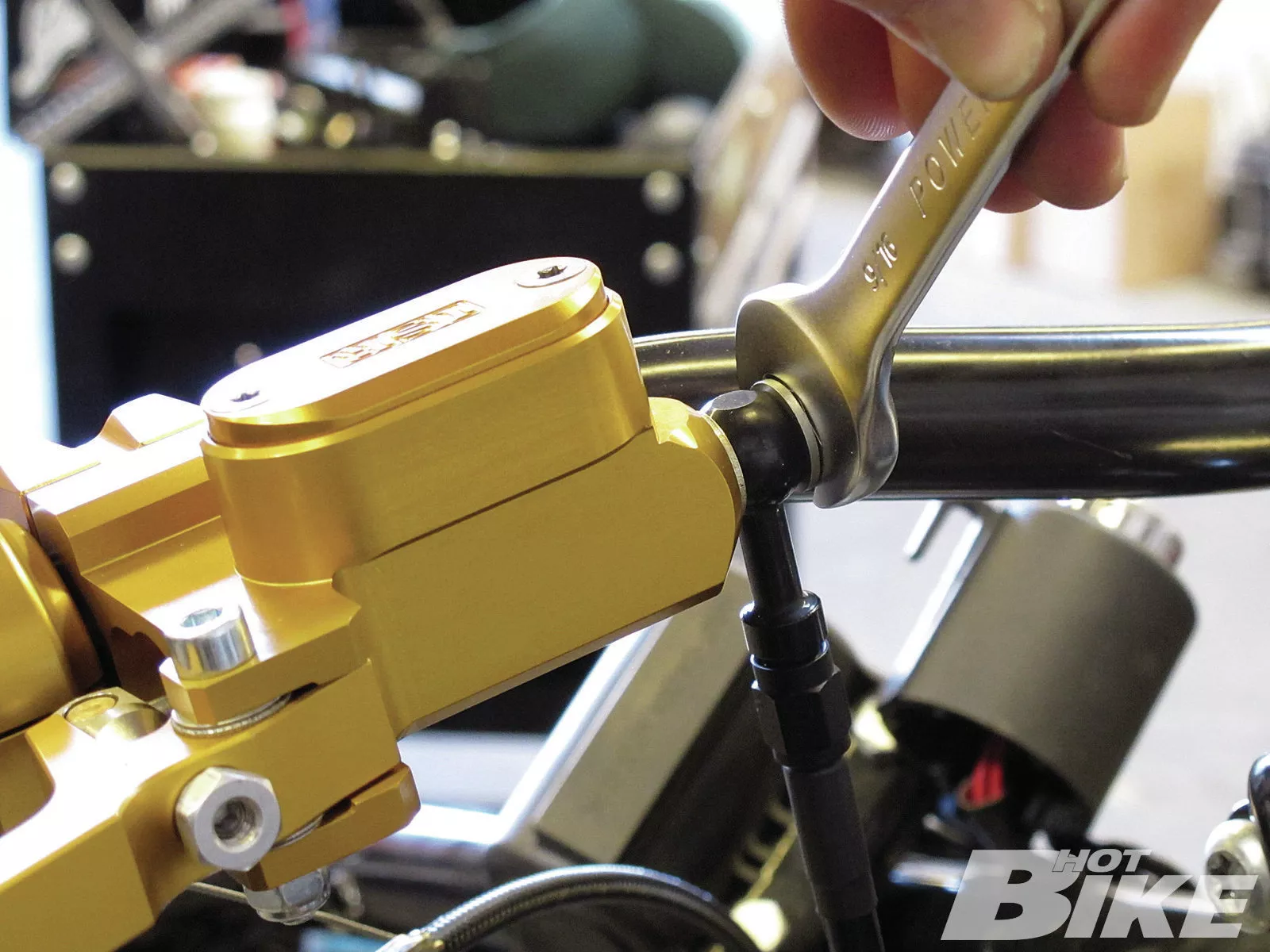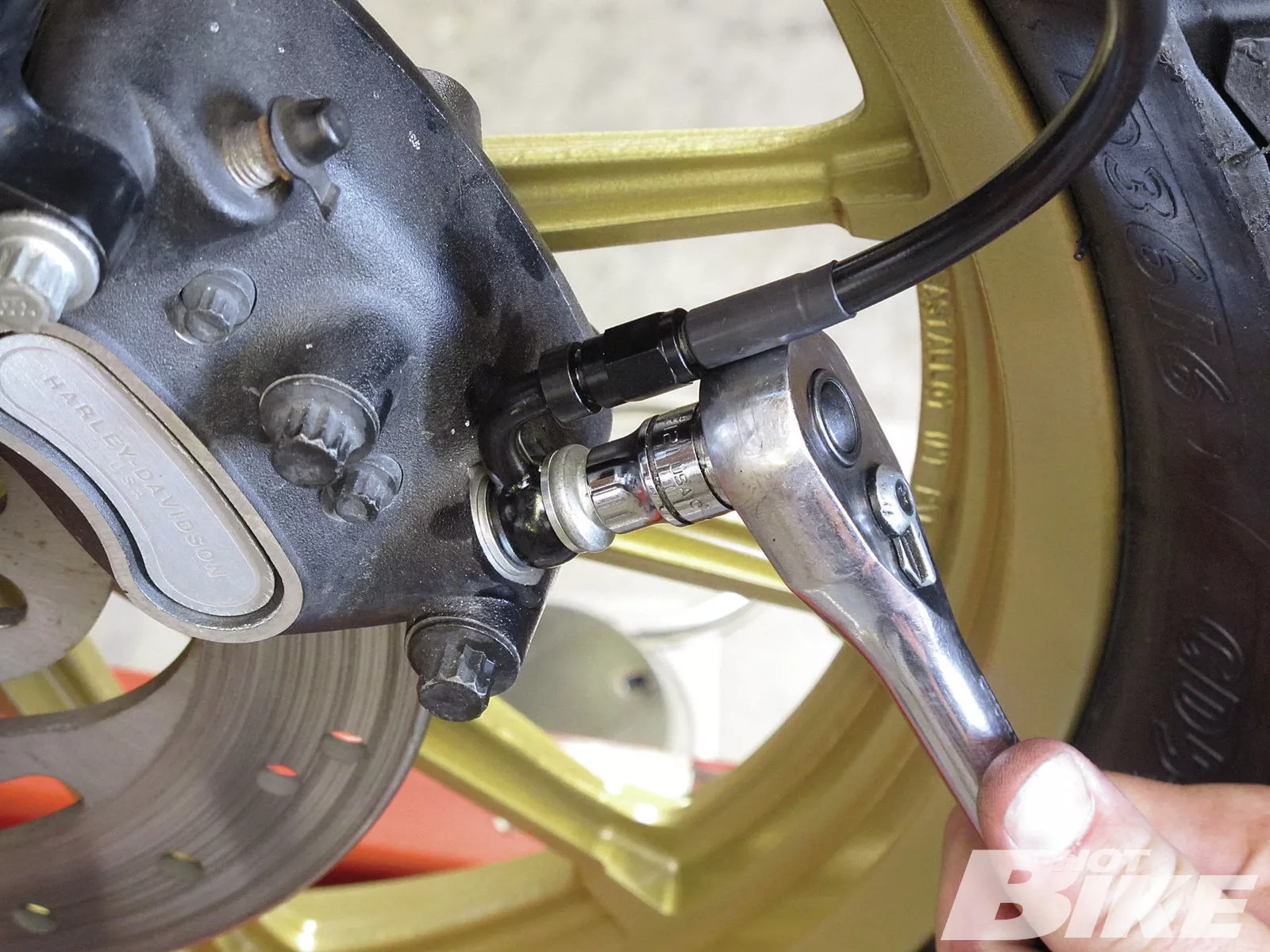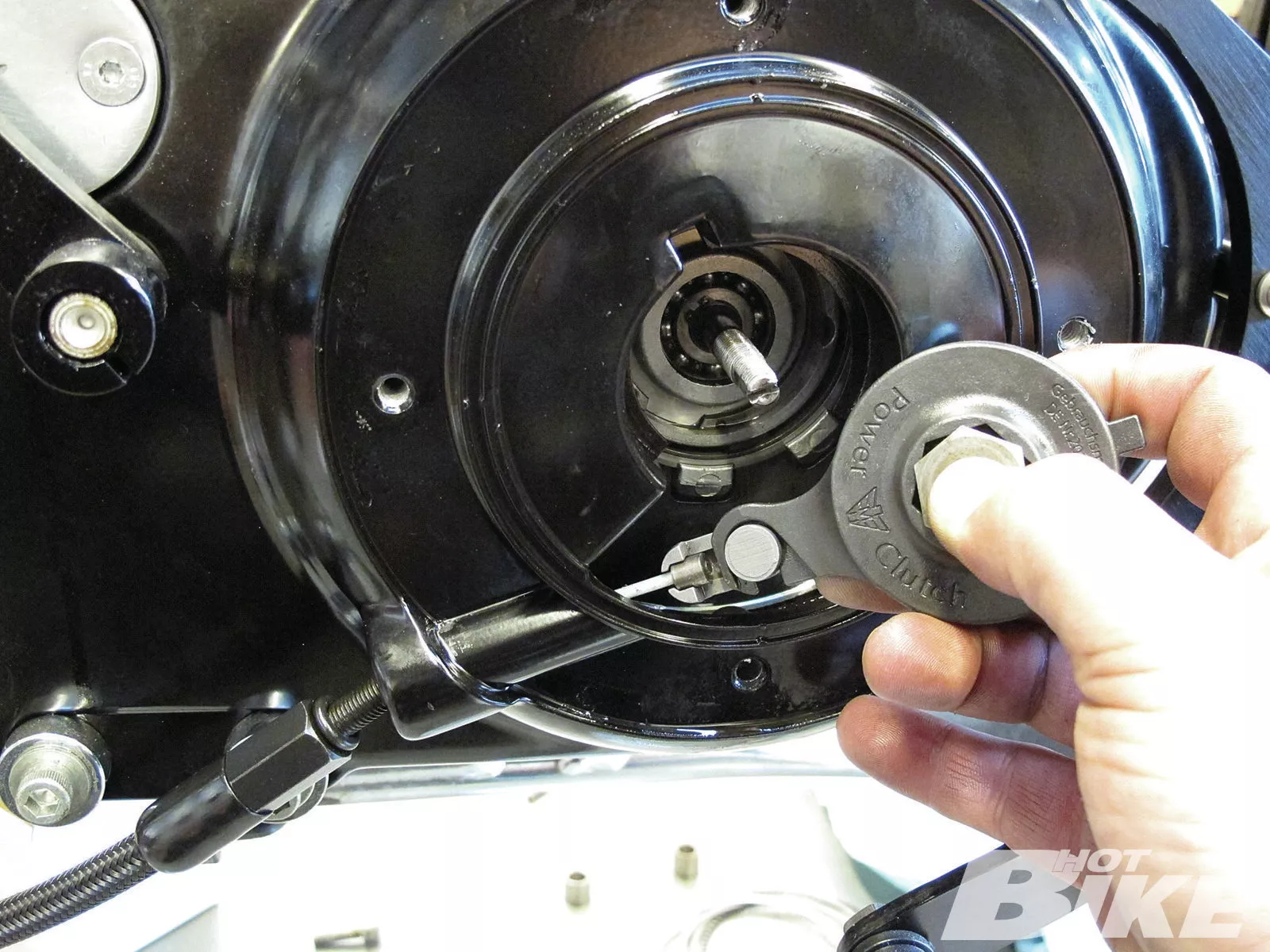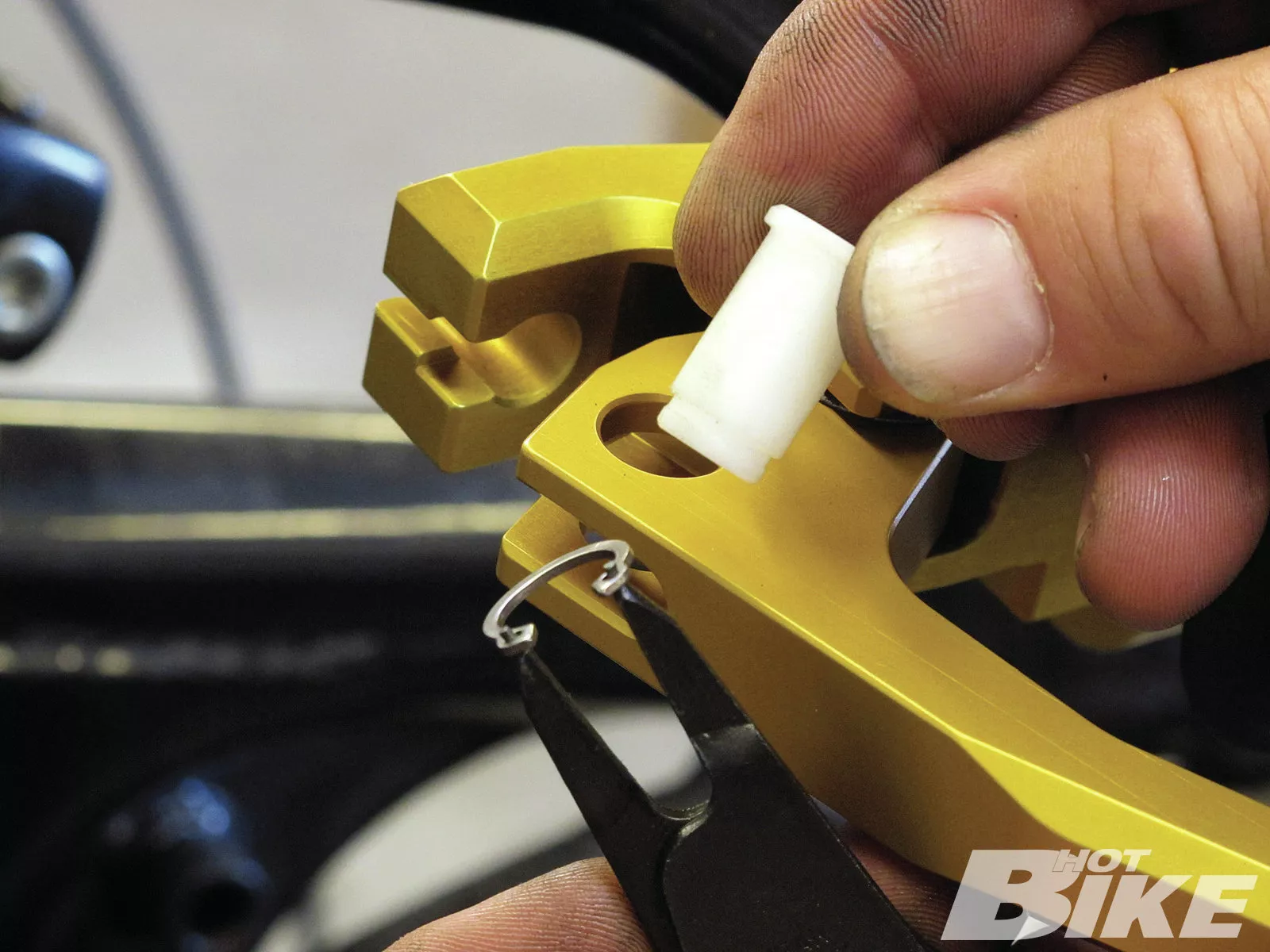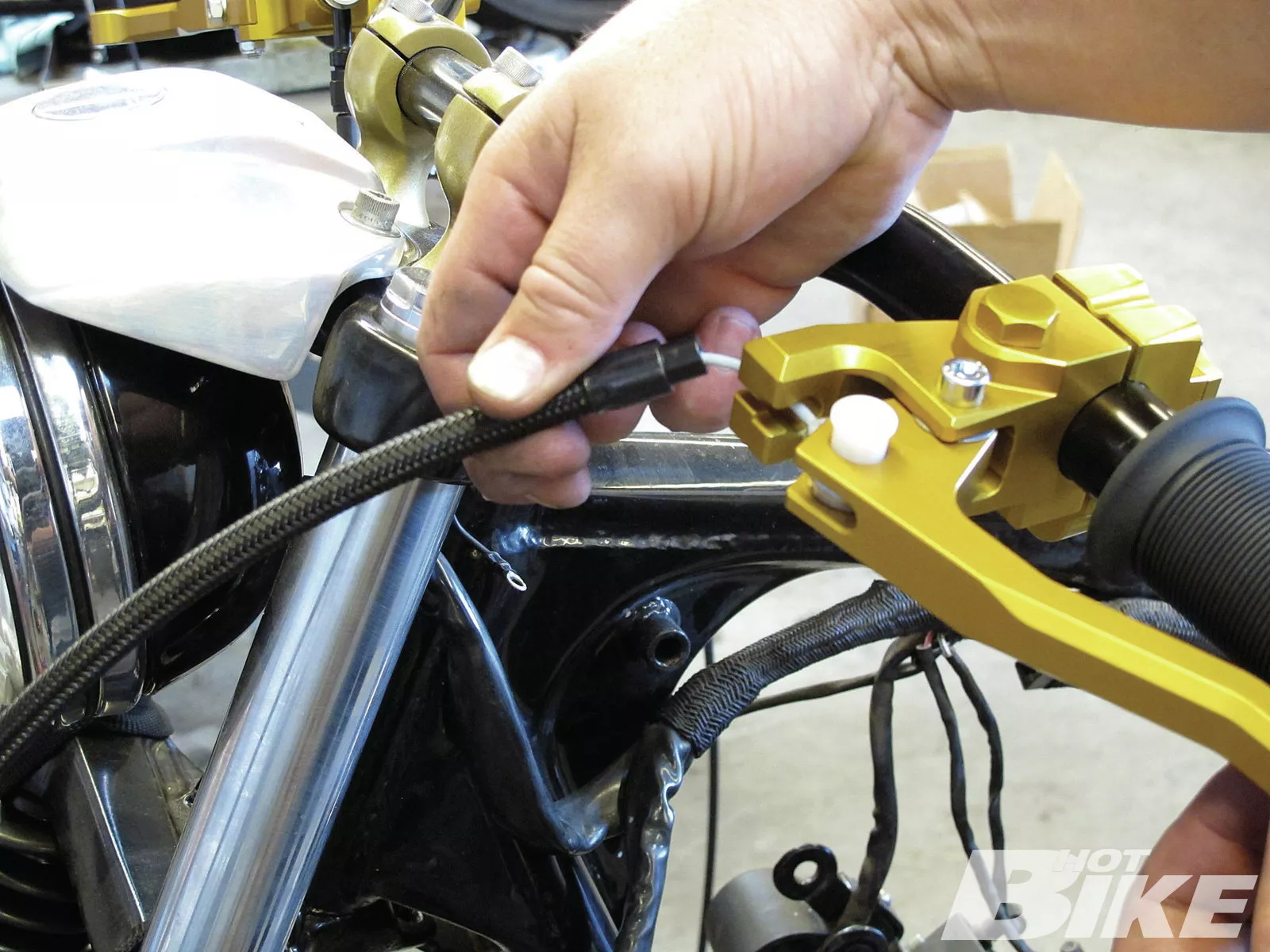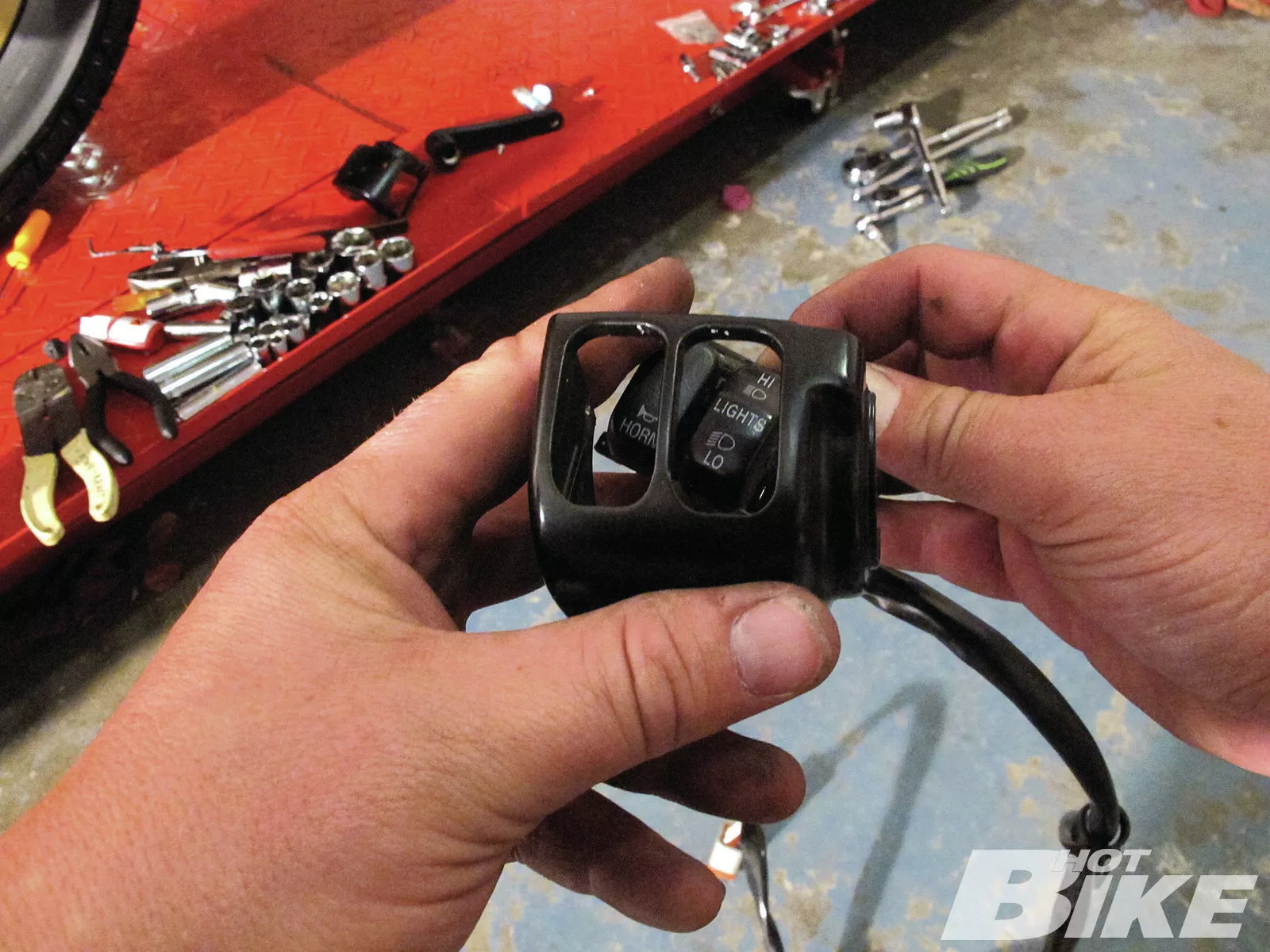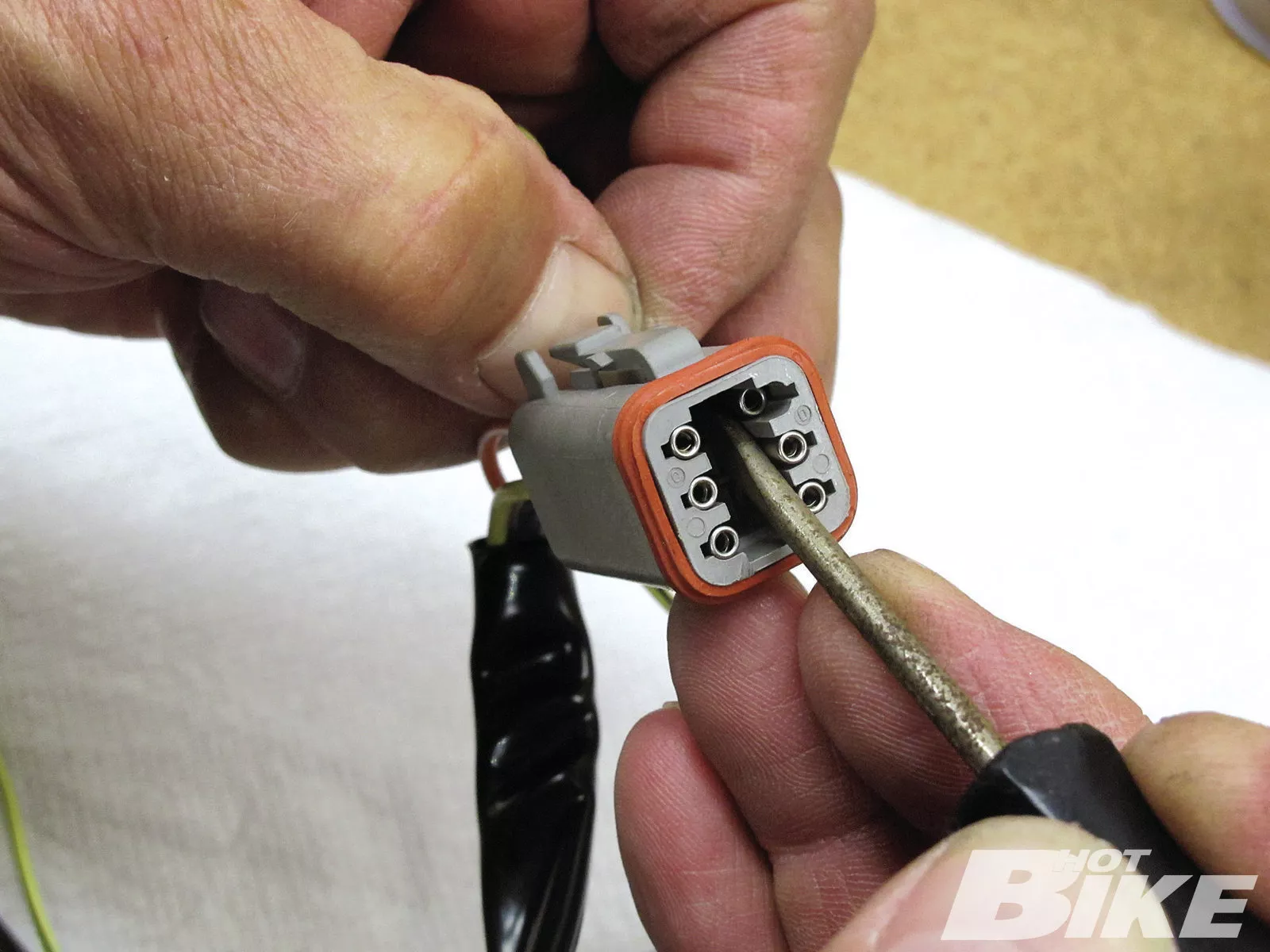 The Sweet Tracker is getting closer and closer to the finished product. I started this project with a bone-stock 2000 XL883 Sportster Hugger in hopes of transforming it into a dirt track racing replica. So far, it's coming along as I anticipated. In the last issue of HOT BIKE, I installed the Biltwell Tracker handlebar, Whiskey Throttle Assembly, Slimline Risers, and Kung Fu Grips; however, I wasn't sure what kind of hand controls I wanted to use. I wanted something unique that encompassed a racey aesthetic. After scouring the internet, I found the yin to the bar's yang in the ISR Hand Controls from LA County Choprods.
The ISRs are made from high-grade billet aluminum with a certain craftsmanship that looks like months of machining went into them. They are available in clear anodize or black anodize ($25 extra), but I had them anodized gold to keep with the Sweet Tracker's black/gold theme. Manufactured in Tumba, Sweden, by ISR Brakes and exclusively distributed in North America by LA County Choprods for the past seven years, ISR components are top-notch quality that Choprods' sole proprietor, Gard Hollinger, utilizes for many of his own bike builds.
For the brake side, I decided on the Chopper Style Front Brake Master Cylinder ($345), which includes the lever. Adjustable levers are also available for $55 and allow palm-to-finger reach distance to be fine-tuned based on rider preference. This setup is available for right side or left side (hydraulic clutch) applications. Based on your front brake setup, master cylinders are available with 14mm bore (single two-piston caliper, or dual two-piston caliper), or the 17.5mm bore (for units requiring more volume such as four- and six-piston calipers). Both the 14mm and 17.5mm master cylinders accept a 10×1.25mm banjo bolt (ISR manufactures really trick bolts for this application for a small fee when purchasing master cylinder setup). And if you're looking for a custom color like mine, you can chase the rainbow for $100 extra.
For the clutch side, the H-D cable-operated clutch lever assembly (starting at $165 in clear anodize) was a perfect fit. It's designed for the standard five-speed H-D clutch assemblies and made to fit 1-inch » or 7/8-inch bars (7/8 adapters available for $14.25 each). The ISR cable clutch assembly provides smooth lever actuation and weighs almost nothing.
For controlling the electronic functions in the cockpit, I used a set of ISR switch housings: on the right, a two-push-button switch (starting at $112) will operate the right turn signal and start function. For the left, a one-push button will control the left turn signal, and a built-in slide switch will operate the high/low beam (starting at $125). LA Choprods offers multiple variations (two push/two slide; one push; one slide; etc.) and black switch housings are an extra $15. The switch housings are also made of billet aluminum and are available in clear anodize or black anodize finishes. Again, custom colors are also offered for an additional price.
To tie the new ISR controls to their corresponding components, I saw a set of matte black braided cables at the Barnett's booth in Sturgis and knew they would be a perfect fit, so I ordered a set of throttle/idle cables ($55 each), and a clutch cable ($75). The matte-braided finish is non-abrasive so it won't scratch and the elbows are black-chrome plated. The inner wires are made of stainless steel wire rope for durability, and the » clutch cable comes with Barnett's high-efficiency nylon-coated inner wire for a smooth clutch operation and reduced clutch lever effort. All cables are available in stock lengths for '87-later big twins, Sportsters, and V-Rods, and custom lengths are also available. Because I needed a custom set of cables, for the throttle/idle cables I ended up with a 28-inch outer casing and a 32-inch inner cable with 90-degree bends at the elbows. For the clutch cable, I needed a 49-inch outer casing and a 53-inch inner cable (4 inches of travel in the clutch housing).
After the installation of the ISR controls and switches, along with the Barnett control cables, I'll be one step closer to finishing the project. Follow along as I show you how the components look on the Sweet Tracker and how they were installed. Stay up to date with the build process on the HOT BIKE Facebook page (facebook.com/hotbike). HB
Source:
Barnett Tool & Engineering (805) 642-9435 | barnettclutches.com
LA County Choprods
(310) 353-2467 | lachoprods.com