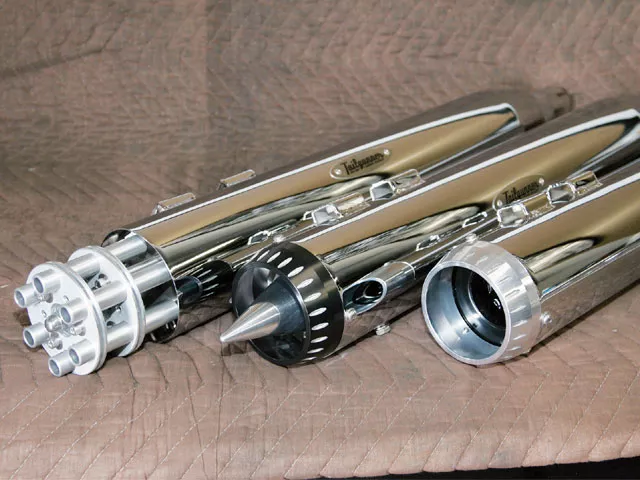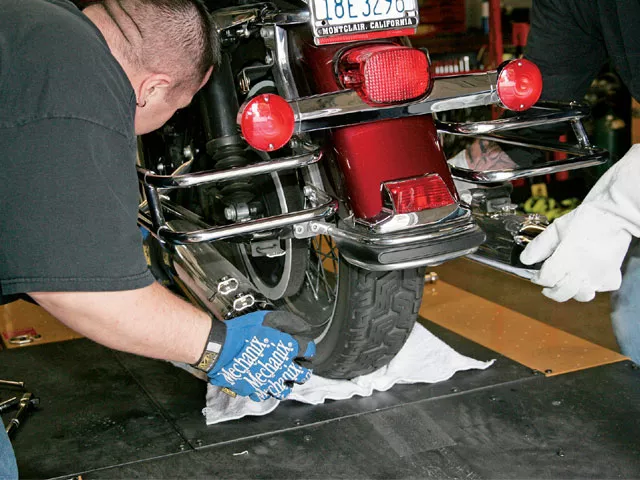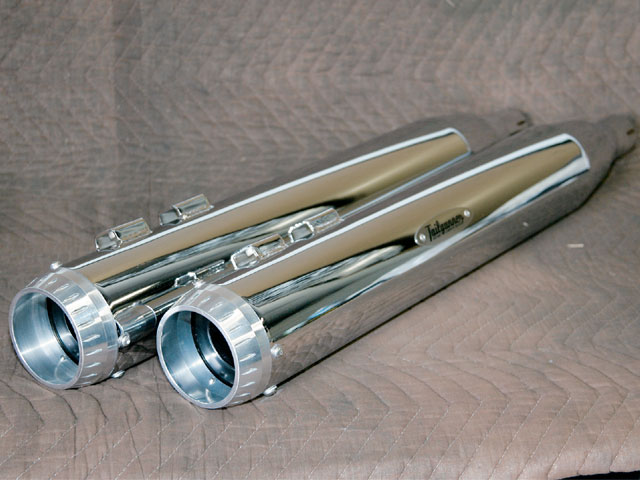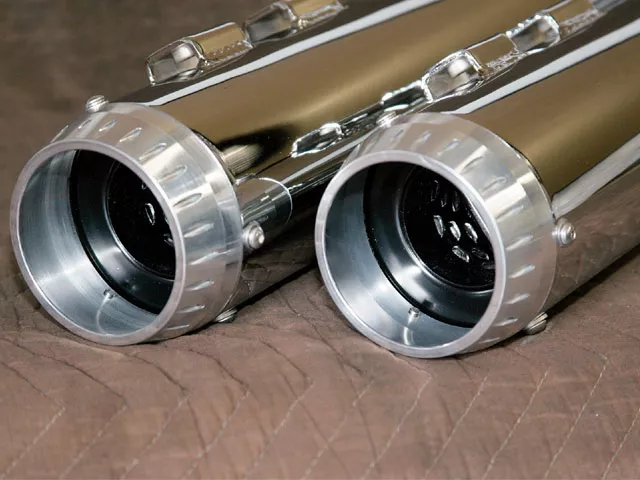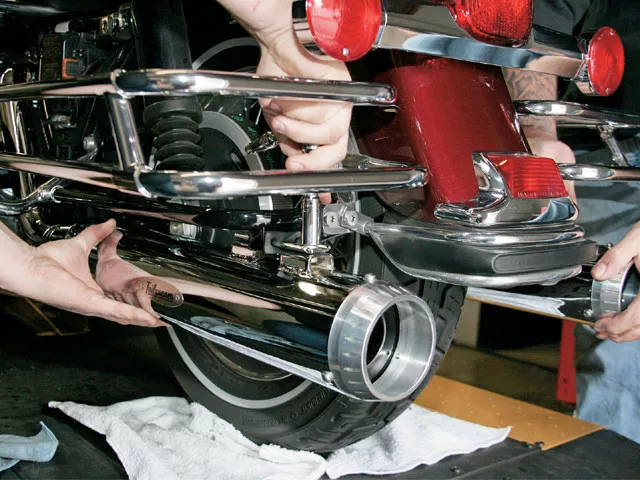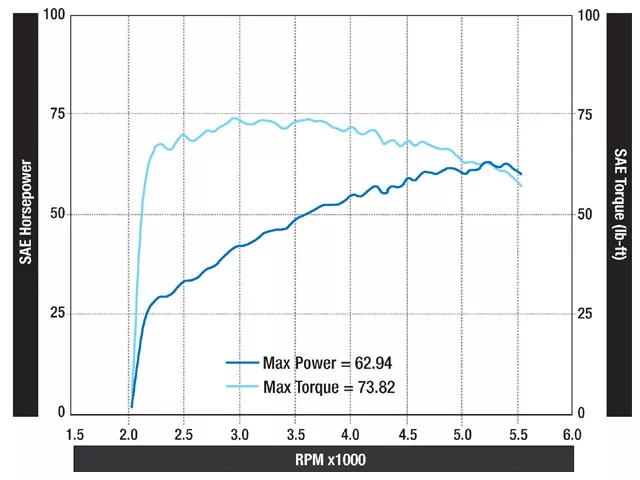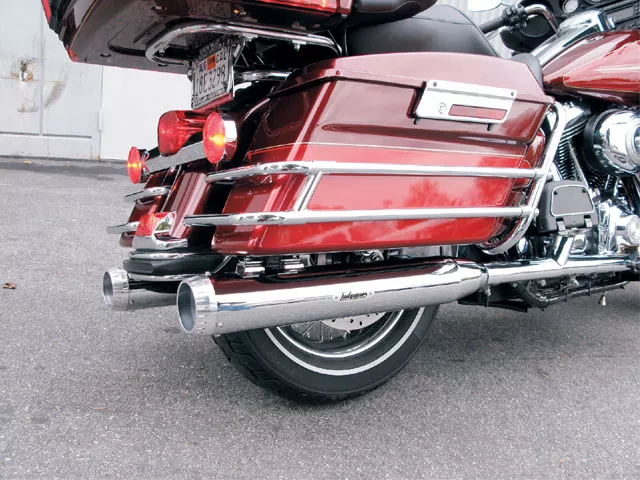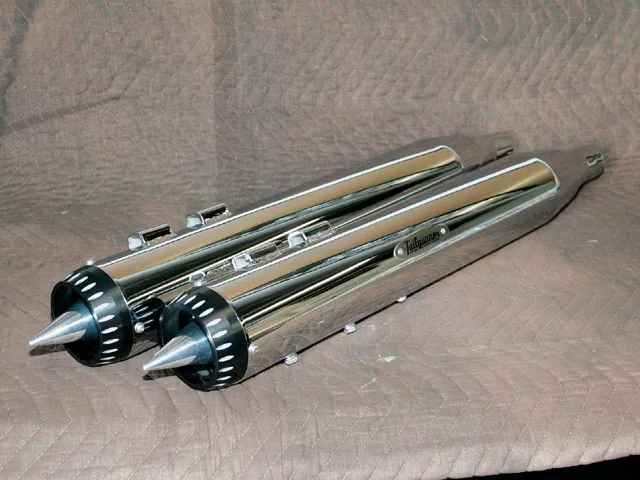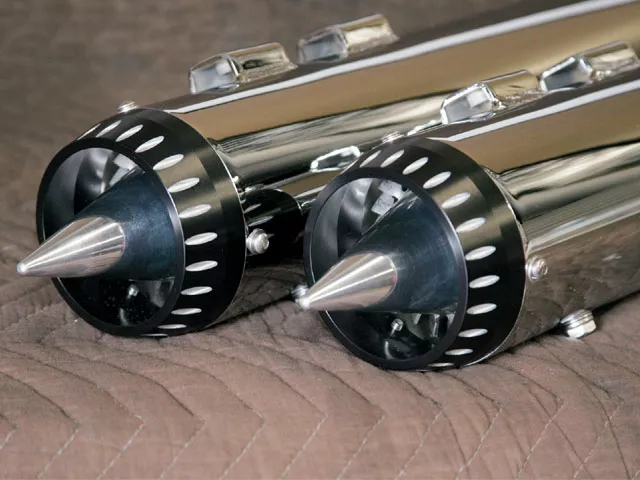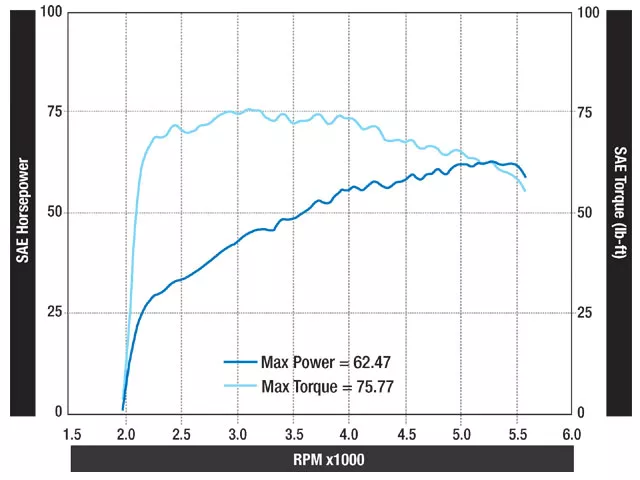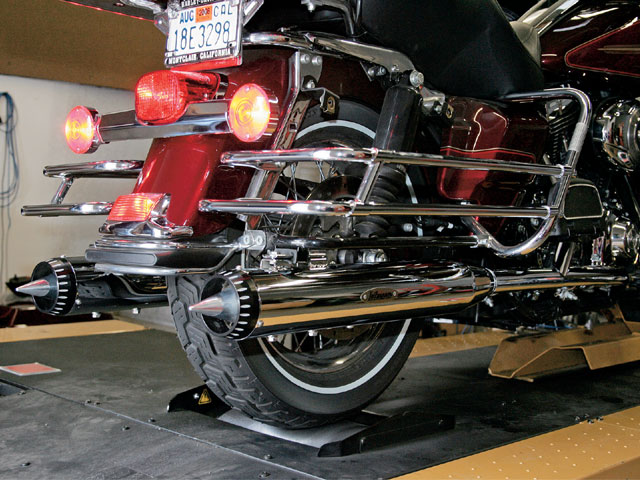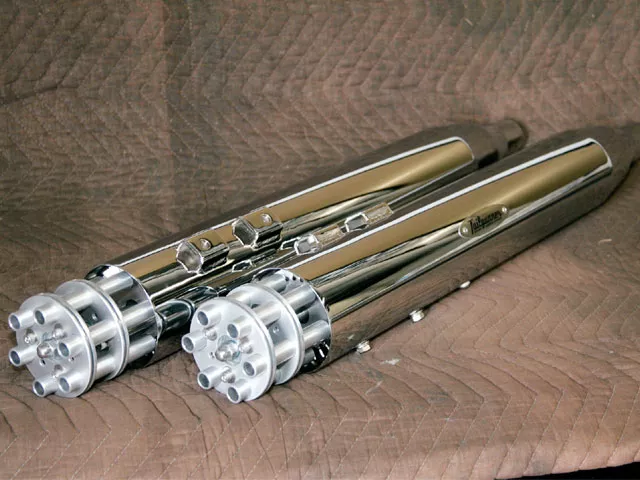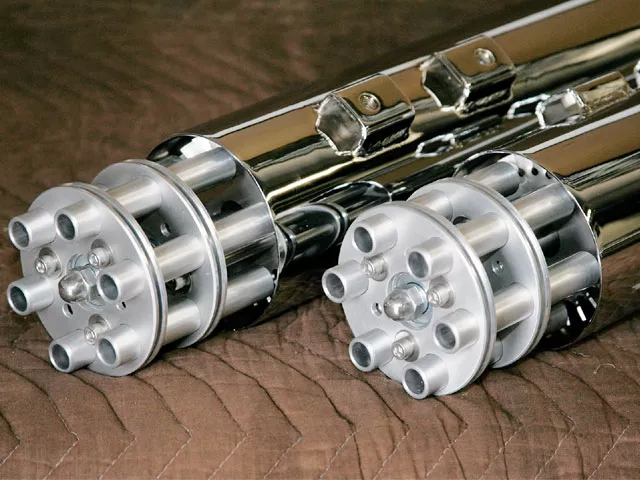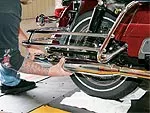 What are we looking at here? Is this the real deal or is it just a crazy novelty? That's what we thought when we first saw the Gunships from Tailgunner Rotary Cannon Exhausts on a bagger. One of the first questions that came up in discussion was, "What do the mufflers do?" It was then that we discovered that the end cap on the Gunships spun, kind of like a Gatling gun. We thought to ourselves, OK, this is something different, something crazy.
The guys at Tailgunner told us that they have seen a lot of exhaust systems on the market that have a gun-type look and seem to be more stylish than functional, so they designed a cool-looking pipe that sounded good and added power to a motorcycle using their "Tailgunner Technology." When the turbines on the Gunship pipes are spinning slowly, they produce a small amount of backpressure. When the turbines spin fast they act as a siphon, drawing the exhaust out and creating a free-flowing system. By demanding a small amount of backpressure at low rpms and minimal backpressure at high rpms, you get an overall increase in performance through the power range. We also found out that Tailgunner had a couple other slip-ons for baggers from '86'-'08-the B-52 Jet-Pipes and the Mach II. B-52 Jet-Pipes have a two-piece turbine as well, but it is static (non-spinning). The inner blade is off set to the outer blade creating the needed backpressure, and looks like a jet turbine. The Mach II has clean, simple end-caps and flow-through power baffles that come in 16-inches for a quieter ride or the 10-inch baffles for a more aggressive sound.
We called Horn Cycle Works in Pomona, California, to put the Tailgunner pipes to the test. Shop owner Curtis Horn told us he had a stock '08 Ultra Classic up on the dyno and pulled 59.6 hp and 72 lb-ft of torque. The customer would love see the pipes at work and get any extra power.