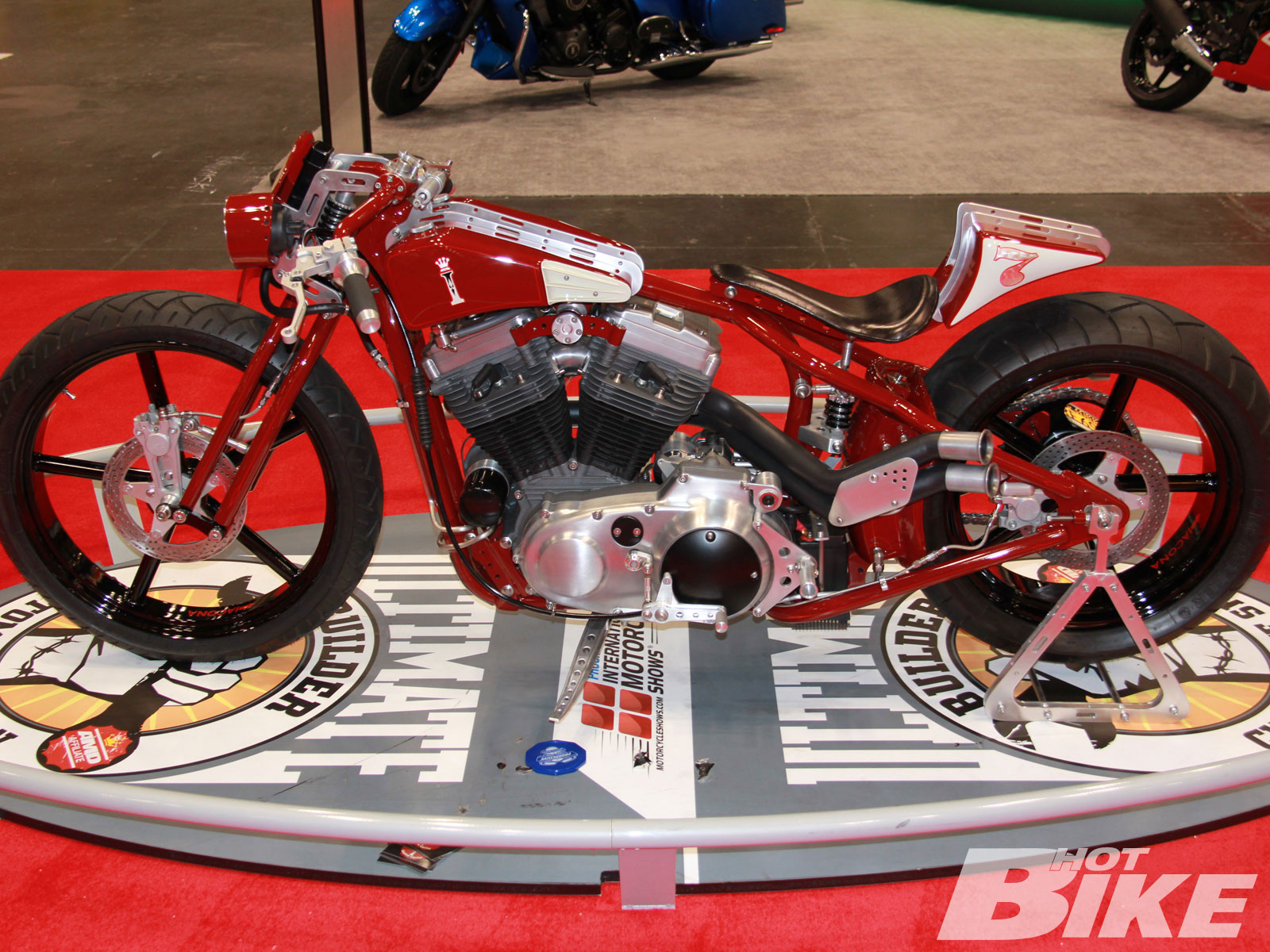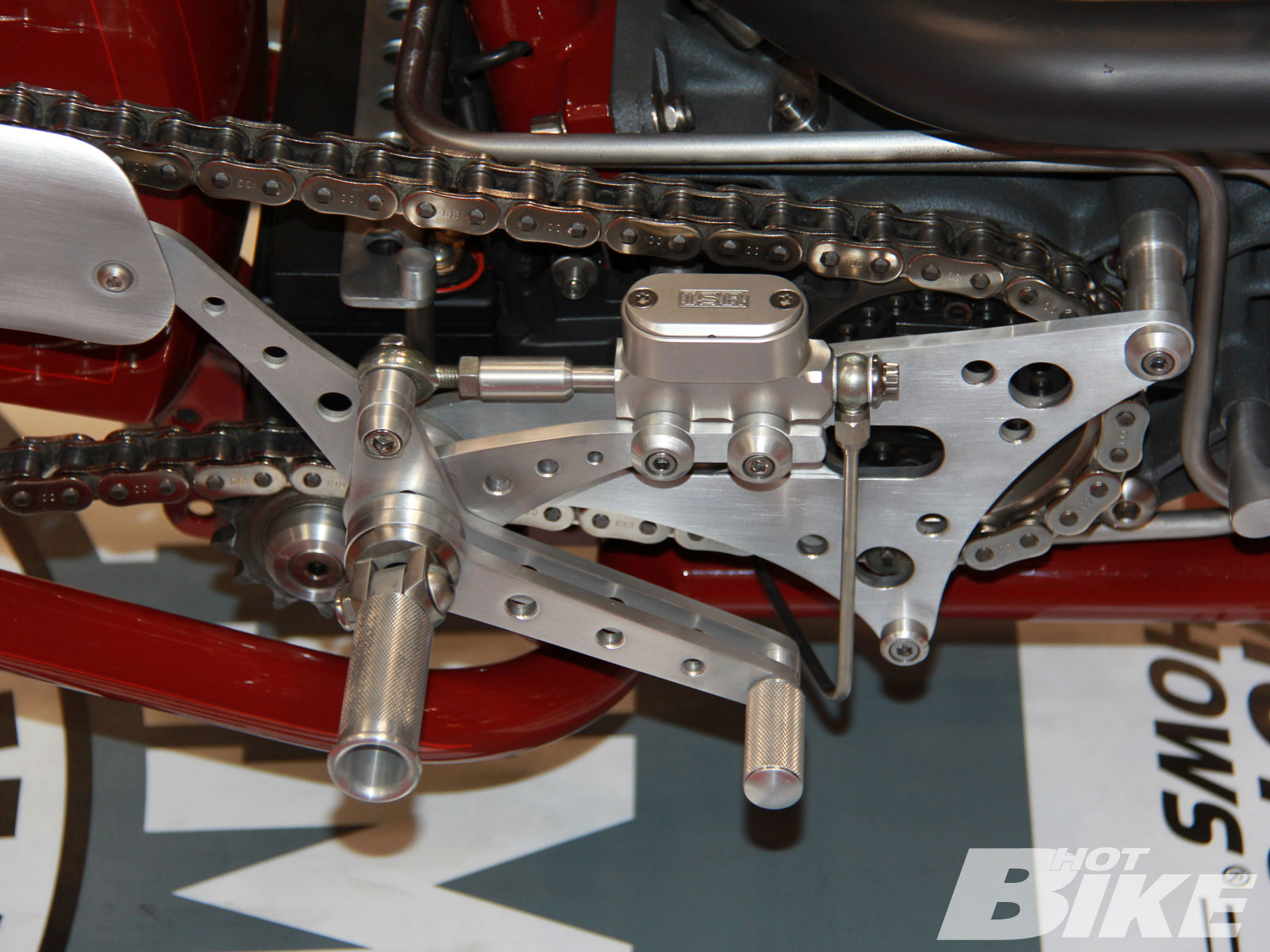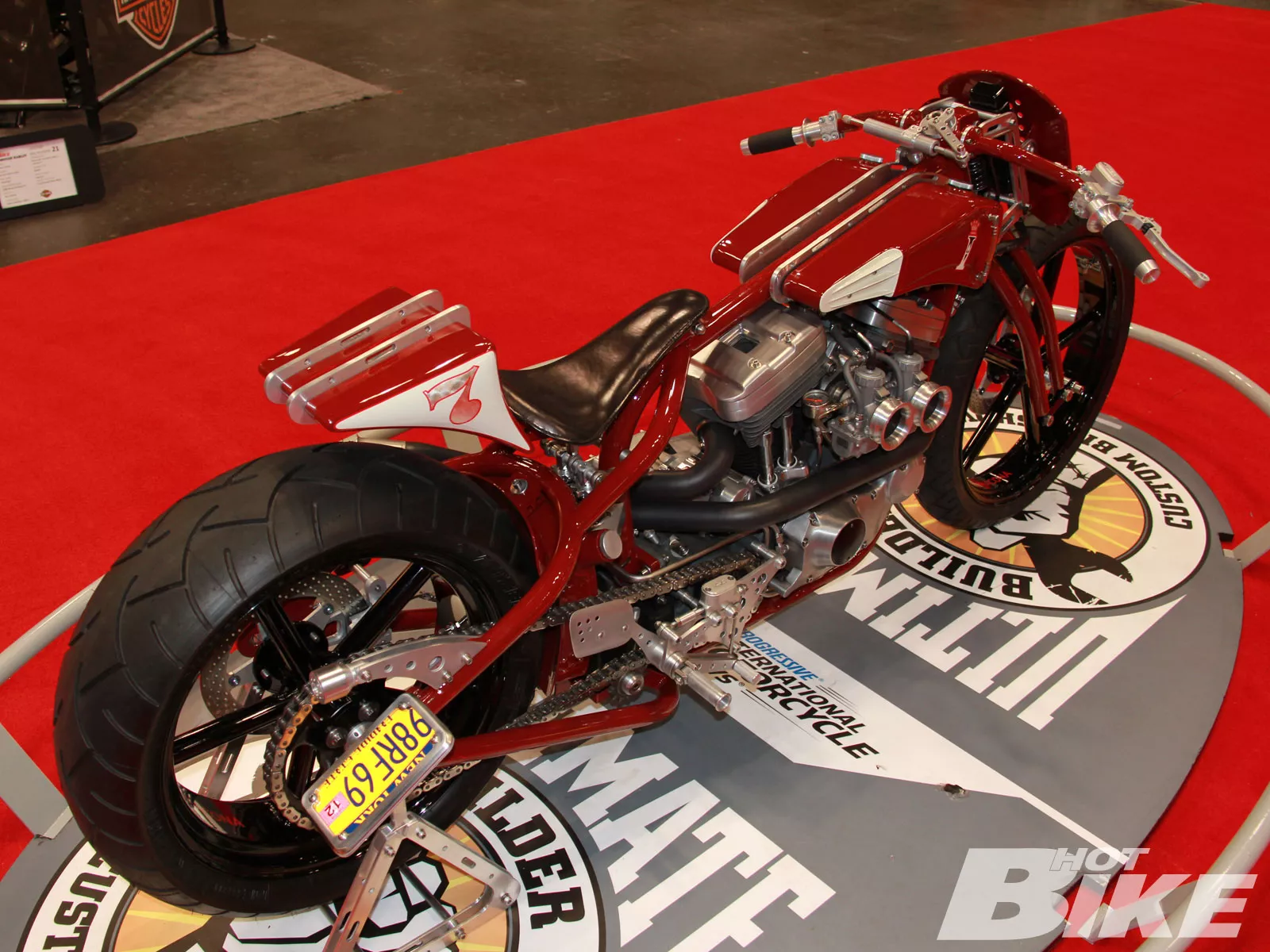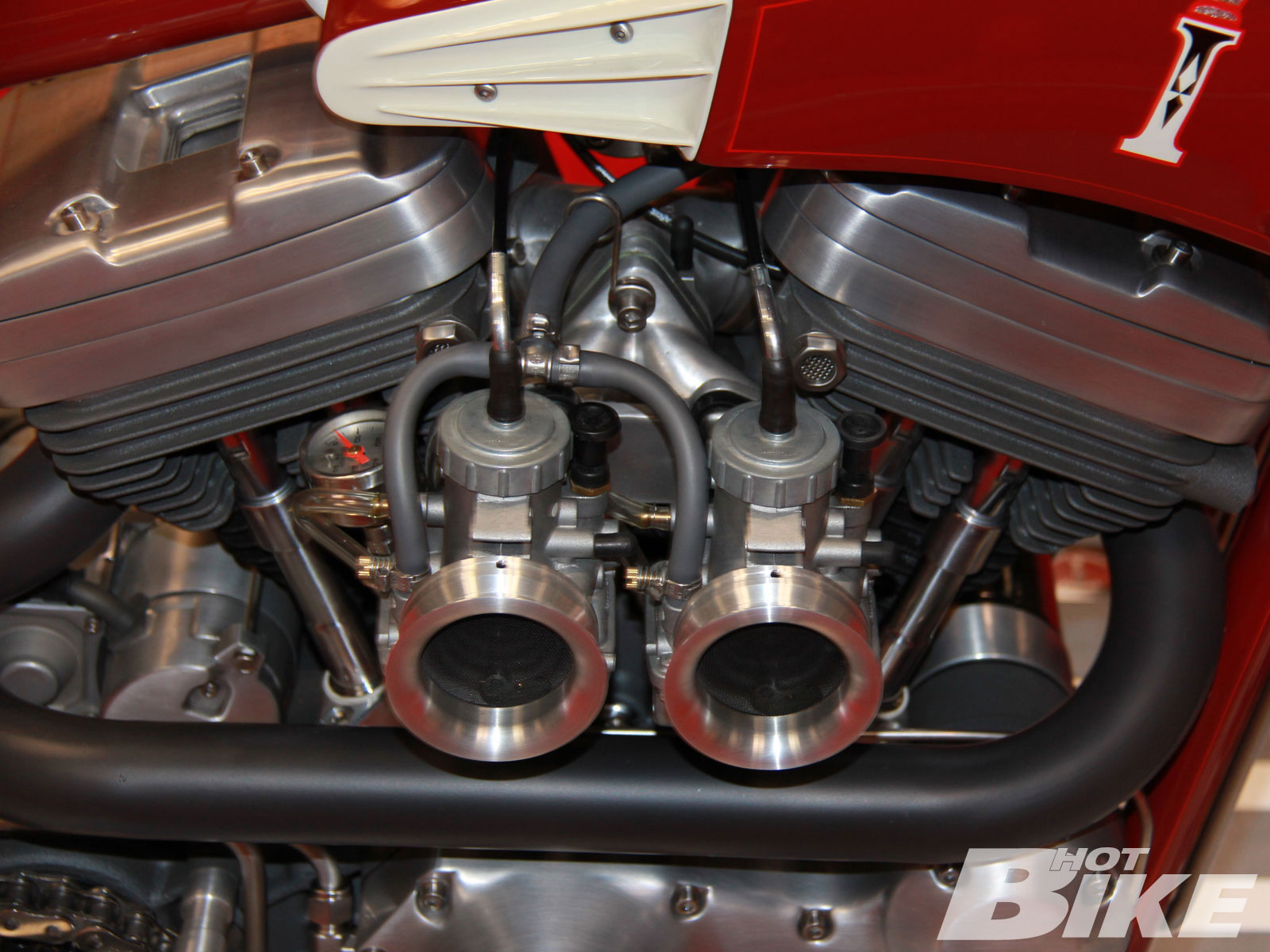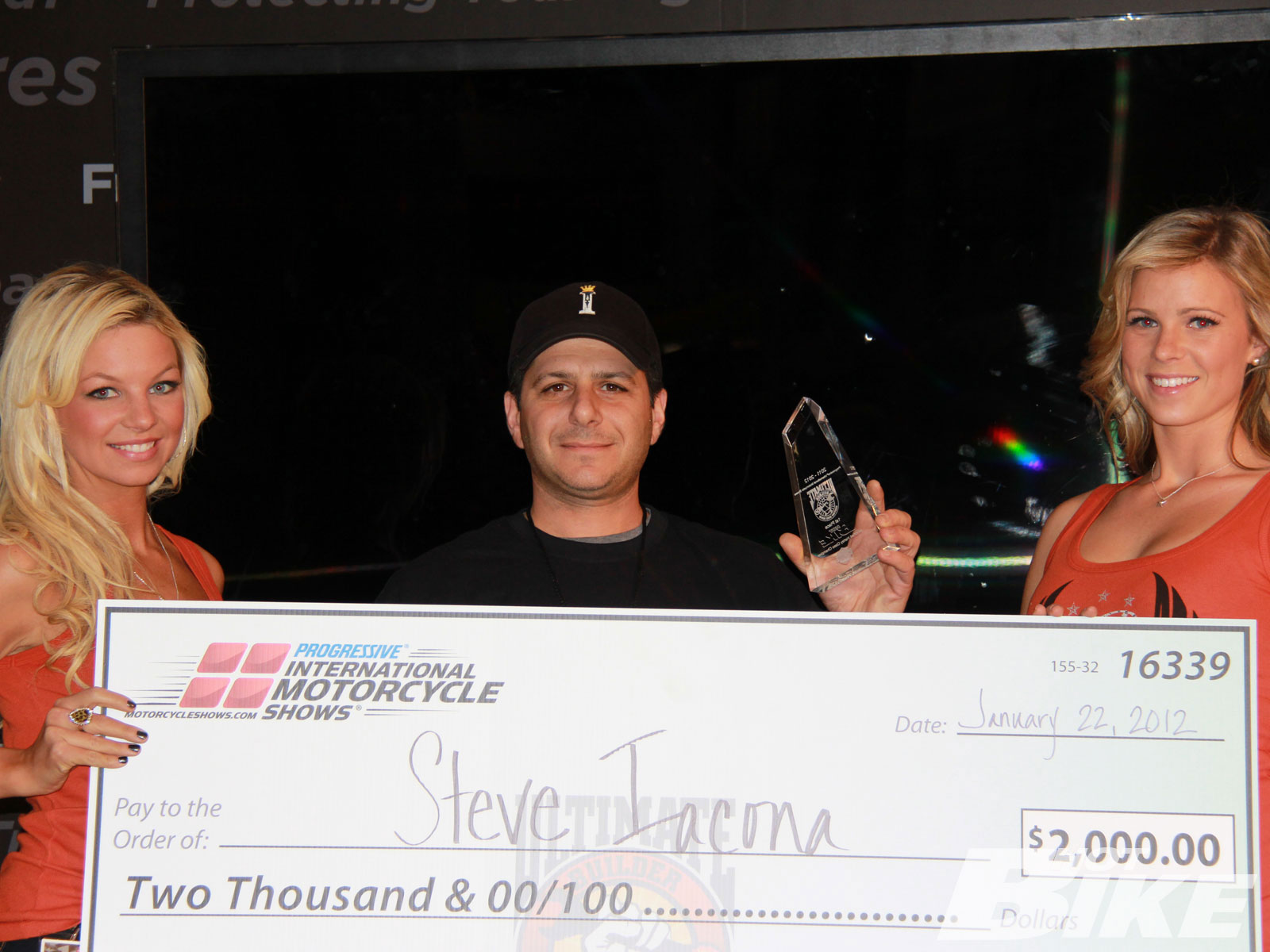 The AMD World Championship alums are unstoppable as last year's second place finisher, Steven Lacona's bike, Challenger, took first place in the Ultimate Builder Custom Bike Show MOD Harley class. His bike is built off a 1996 XL and sports a Springer front end with Invader wheels front and back.
Steve hand formed the fuel tank, rear fender tail section, oil tank, exhaust pipes, handle bars and mounts, rearsets, headlight number plate, seat suspension, tail light, battery box, steering damper mounts and motor mounts.
The ignition coils are located near battery box along with all electrical connections. Brake and oil lines are hand formed stainless steel. Oil cooler has been mounted behind front number plate. The frame has been converted to a hardtail. Engine rebuilt using Buell heads and cylinders, dual 30mm Mikuni carburetors, Stainless steel hardware has been powdercoated.
FreeStyle Class
Copper Mike Cole of Gravesend Cycles brought his latest piece of rolling art called Steampunk to the Ultimate Builder Custom Bike Show and took 1st place in the ultra-competitive FreeStyle class. The 1973 Harley-Davidson Shovelhead features a rebuilt engine with engraved heads and 10:1 compression. The Copper-one re-purposed numerous antique gauges and parts and rebuilt them into functional pieces. He built a hand clutch with an old Harley mouse trap. The bike is fabricated from equal parts copper and brass.
The floor boards come from old fire extinguishers and the air cleaner is a brass box with a welded -in trumpet horn. Head light and taillight are sourced from a submarine. He also fabricated an analog GPS—a retooled dash mounted compass. The saddlebag is sourced from a leather Russian ammunition bag.