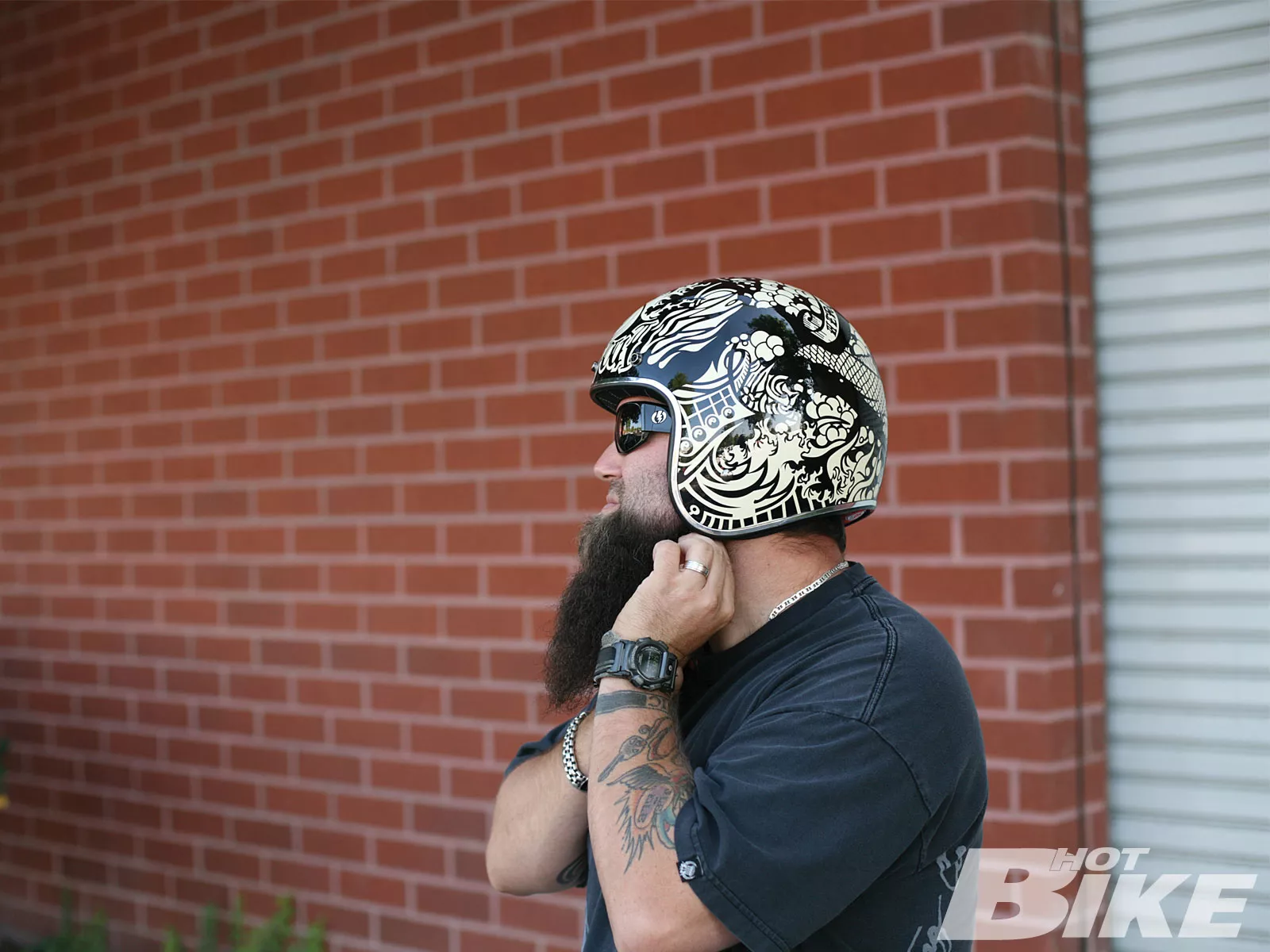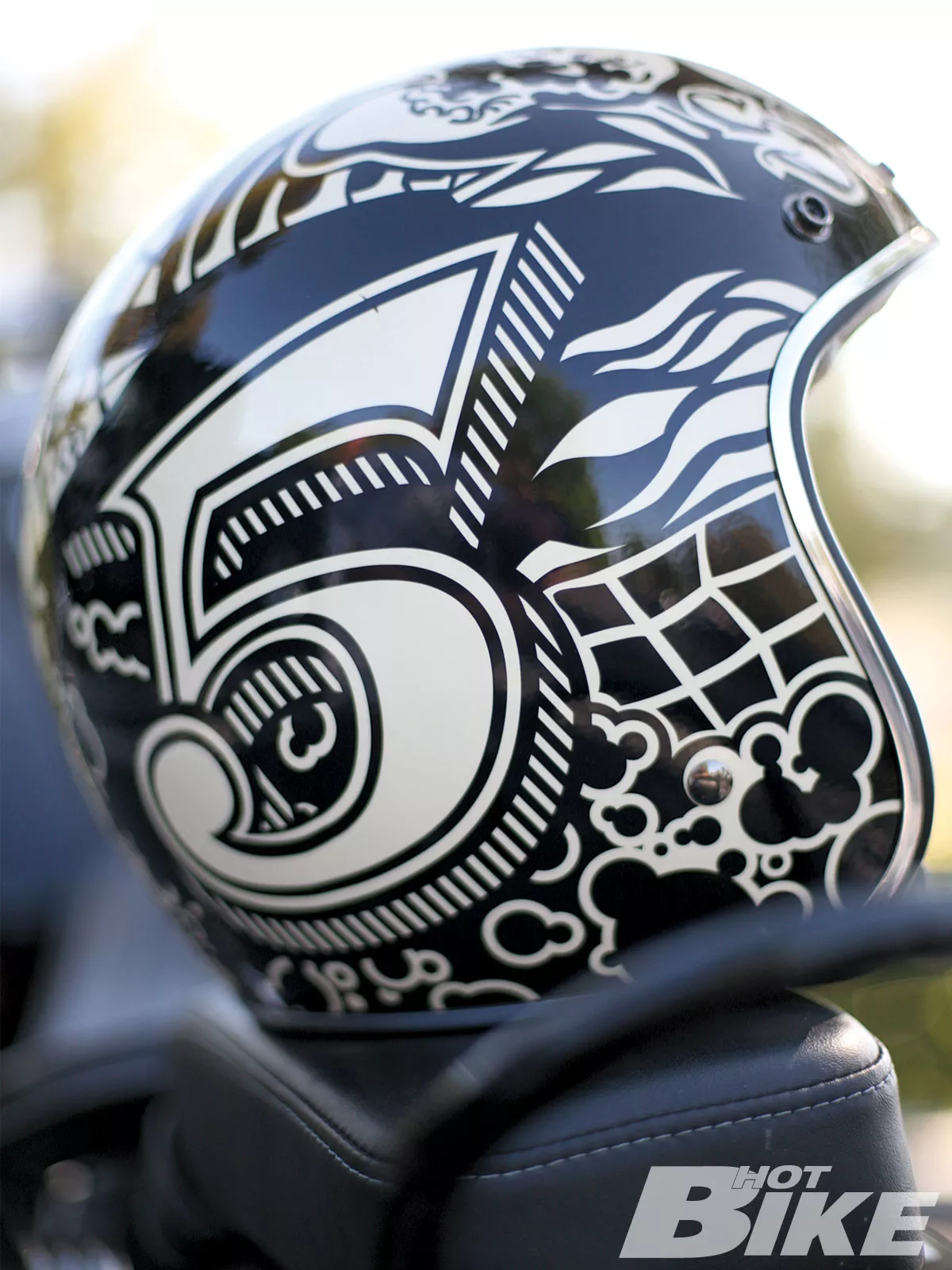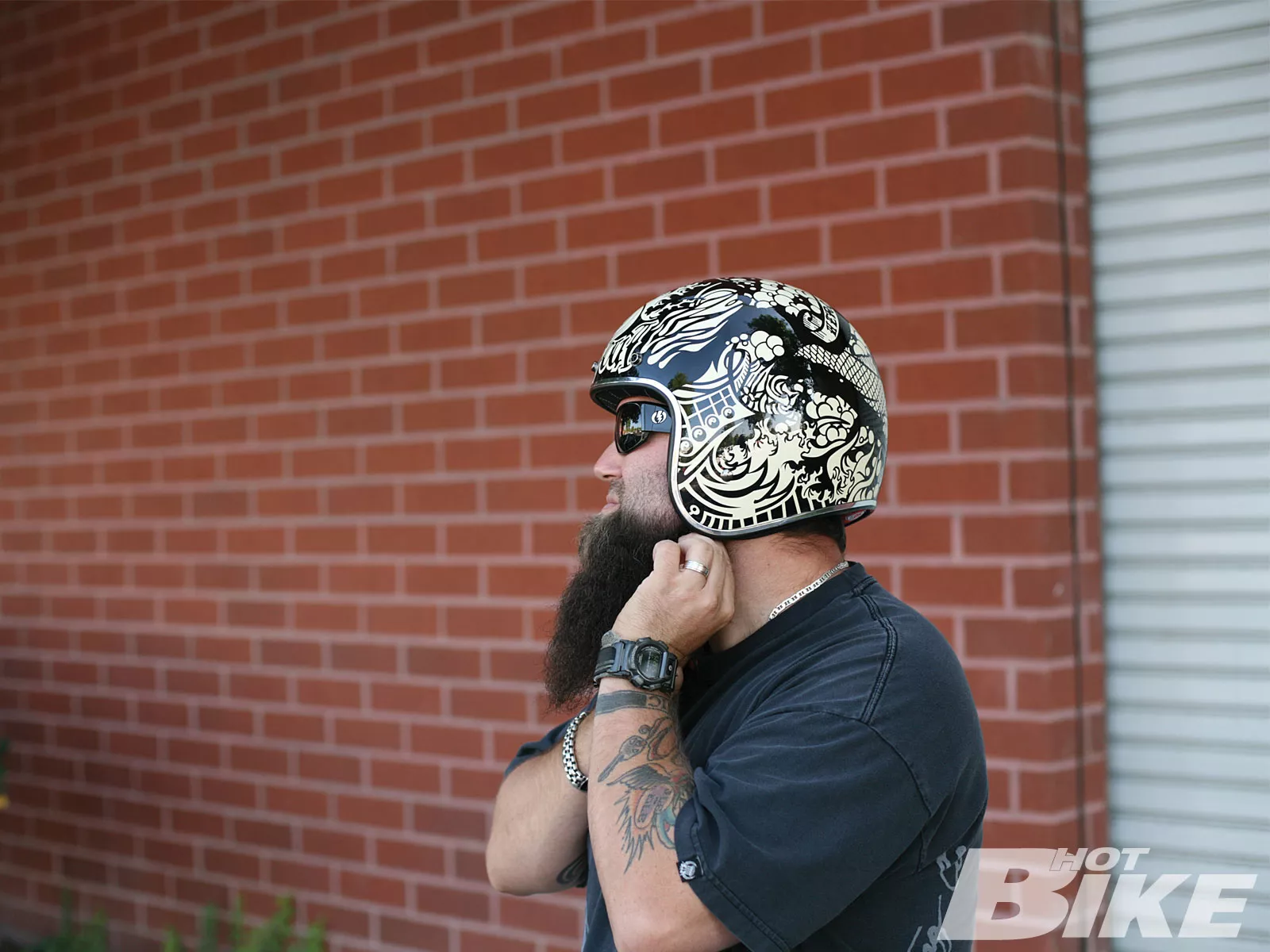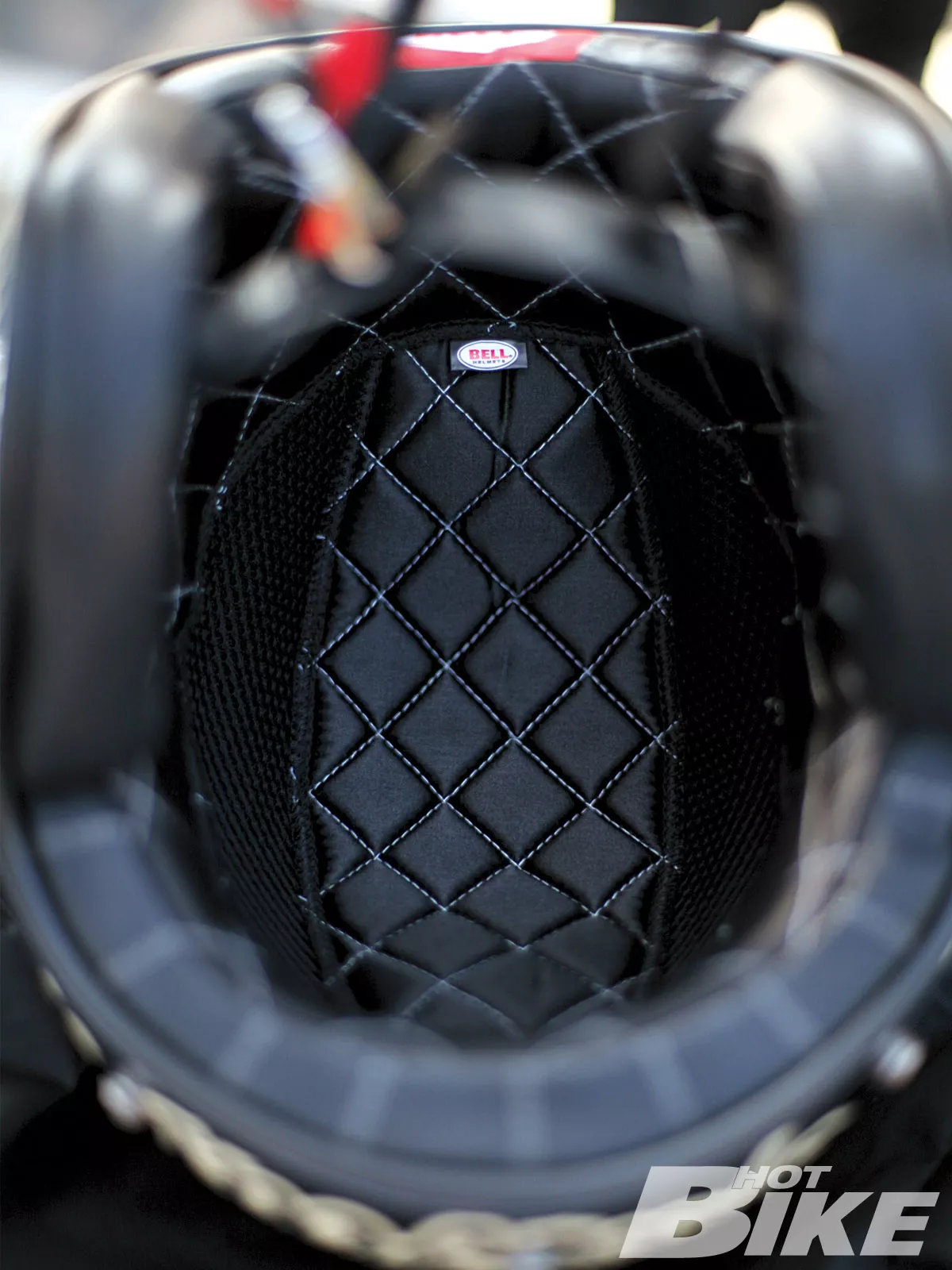 With more than 50 years of experience in the helmet market, Bell has always focused on producing safe, comfortable, stylish, and reliable helmets. This past year, Bell stepped up its 3/4 line with a series of limited edition helmets called Bell Custom 500. The Custom 500 line is a modern twist in both style and protective technology of the original 500 helmet Bell founder Roy Richter created back in 1954. The helmet features a custom fiberglass shell, a specially designed EPS foam layer, quilted liner, and is DOT certified. The line consists of five different helmet designs; two metalflake colors and three unique graphic designs created by Jimbo Phillips, Chris Wood, and Roland Sands. Sizes range from XS to XXL and the pricing is $119.95 for the metalflake and $139.95 for the helmets with graphics. Only 1,500 units were produced and I was able to get my hands on one of the Speed Soul helmets with graphics designed by Roland Sands. According to Bell's Creative Director Casey Potter, "Roland drew inspiration from tattoo art, graffiti, and classic café racers. They are all very different themes but they just work. The design looks like it could have come straight out of some rocker's old gear and that is exactly what I wanted."
I've been using the helmet for the past several months and while I really like the style and fit of a 3/4 helmet, this one fits a little different than others I have used. I typically wear an extra large in most helmets, but without trying this one on first, I played it safe and ordered a large figuring I could just squeeze into it. The fitment is a little off and awkward as it doesn't fit as snug as I'd prefer. While the liner is soft, comfortable, and looks good, I've really had to cinch down on the chinstrap to keep it tight on my head. It's not like my head is swimming in the helmet but it just doesn't fit as well as some of the other DOT 3/4 helmets I have. I haven't had any issues with the quality, it's held up so far, and thankfully I haven't had to put it through any crash tests. It also has some nice details to it like the chrome trim, quilted liner with a leather outer edge to withstand the elements and road debris, and a padded chin strap with strap keeper.
At just under 2 pounds, the helmet is fairly light so I haven't felt any fatigue in my neck or shoulders when wearing it. Some 3/4 helmets are big and bulky to meet DOT standards and make your head look like a balloon. However, Bell was able to keep the overall design smaller and thinner than most but yet still meet DOT requirements. Actually I think this might play into why I have an issue with the fitment. If I were to get another one I think I would try stepping down one size to see if a medium fits more to my liking.
| | |
| --- | --- |
| RATINGS: | ***** |
| Quality of Product | ***** |
| Comfort | *** |
| Fit | *** |
| Overall | *** |
Sources
Bell Helmets
(800) 341-5834
bellhelmets.com