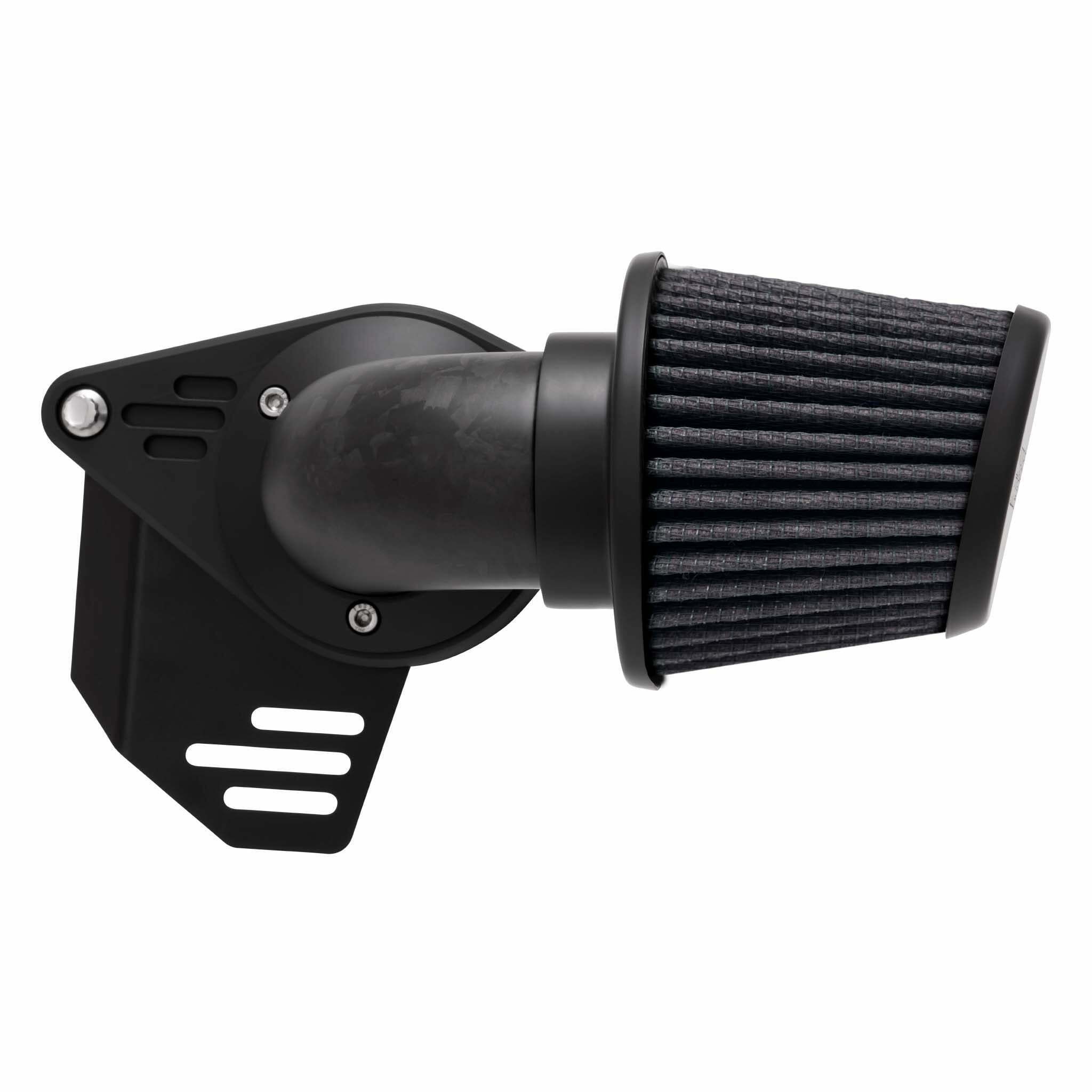 Developed for the performance-minded enthusiast looking for superior bolt-on power and torque, the Vance & Hines VO2 Falcon resets the bar for 90° intakes with four superb finishes including show-quality chrome, ceramic matte black, and two eye-catching carbon fiber choices; high gloss traditional weaved carbon and first for the V-twin world, matte forged carbon.
From its slant-nosed oversized filter for higher volume air flow to its precision machined billet aluminum winged mounting and integrated breather assembly, the clean minimalist design of the VO2 Falcon yields a streamlined hot rod look that is equally powerful in its simplicity as it is in its
performance.
Vance & Hines is always on the cutting edge of progressive design and utilizes the best materials for its products. We were intrigued by its use of forged matte carbon for the Falcon VO2 and wanted to learn more.
"Forged composite is a type of carbon fiber SMC material composed of small pieces of carbon fiber composite material that are pressed into shape as the resin cures. This is in contrast to most carbon fiber composites, which are made of larger continuous layers that are 'laid up' one at a time, often manually. Forged composite allows for a higher range of shapes to be formed with precision, relative to traditional carbon fiber," according to Wikipedia.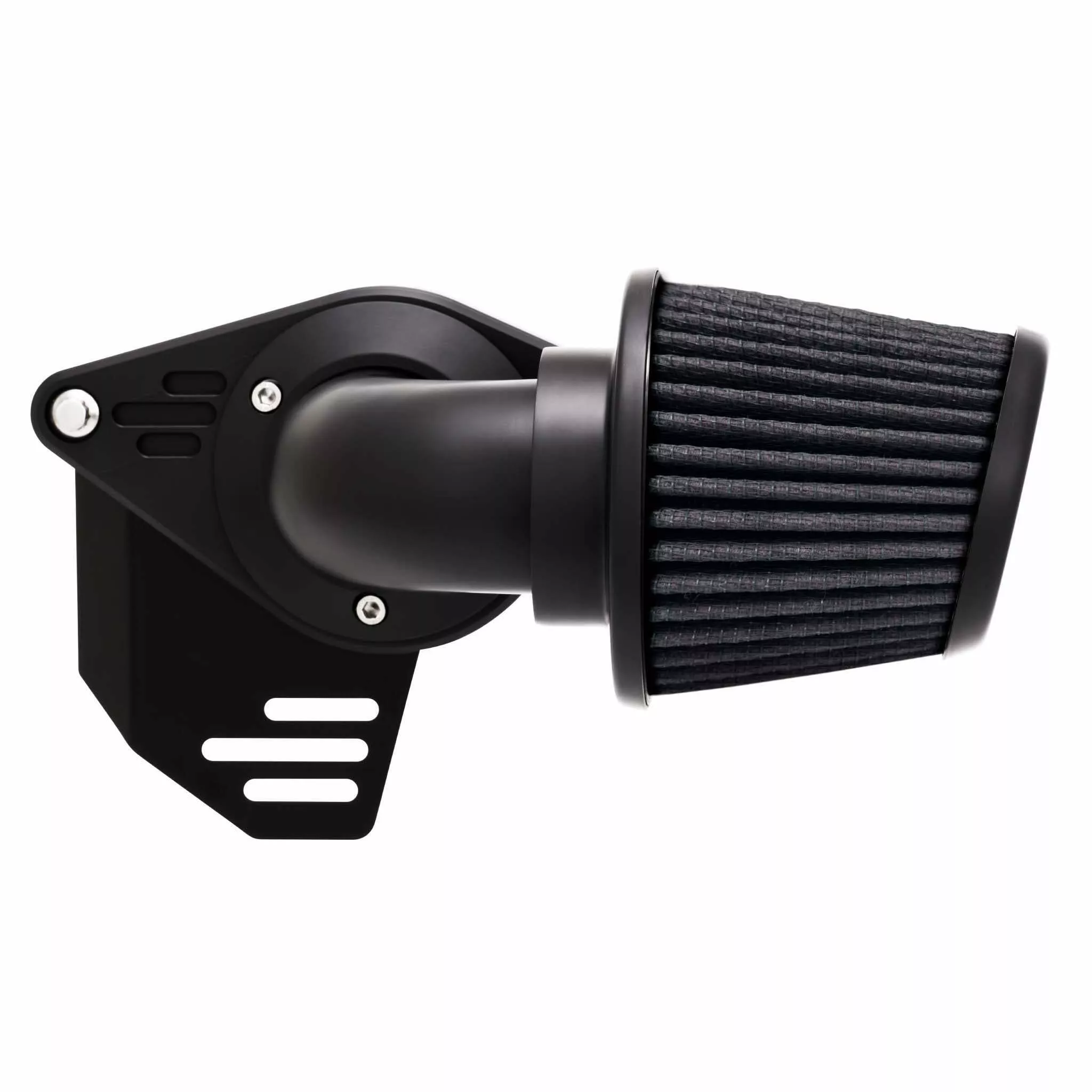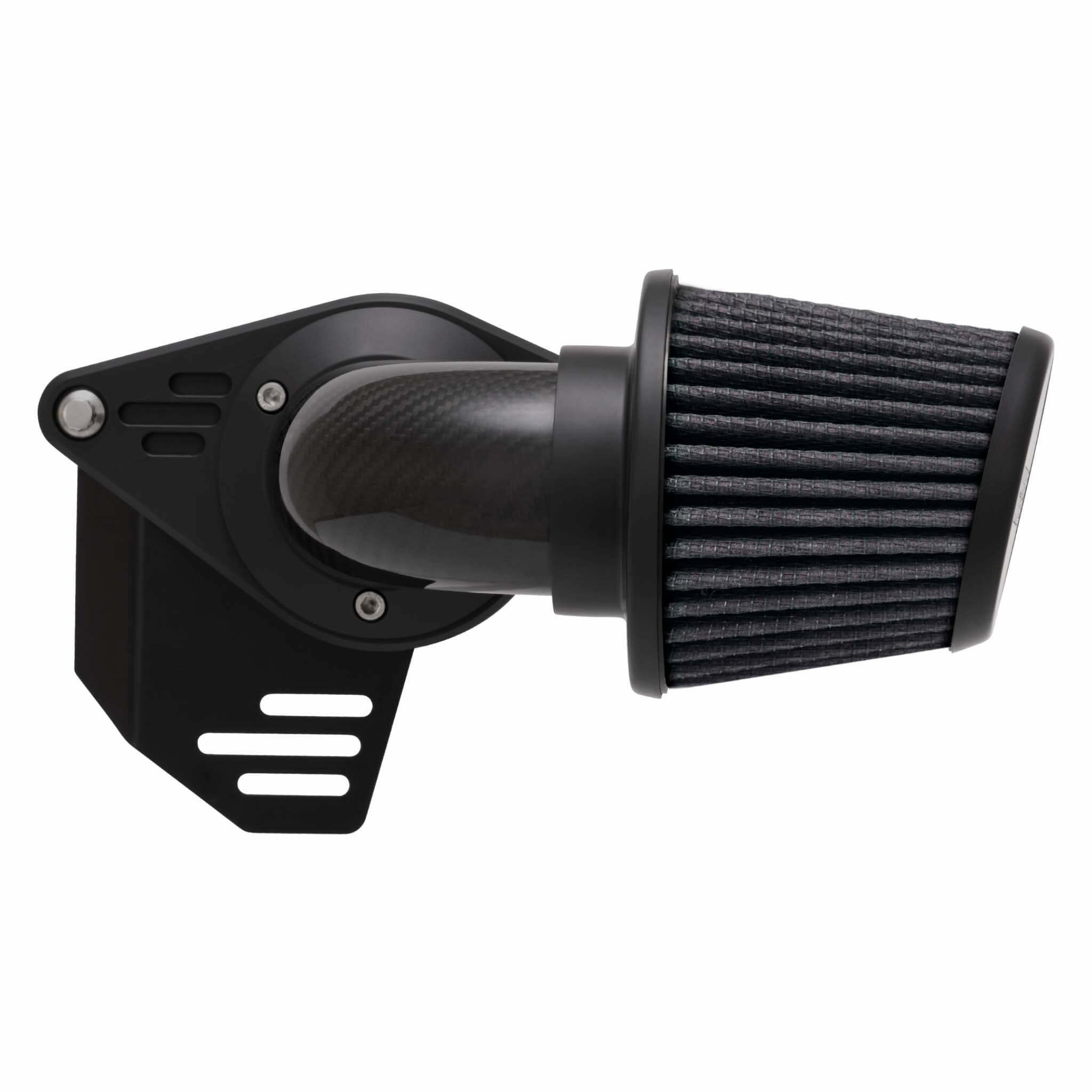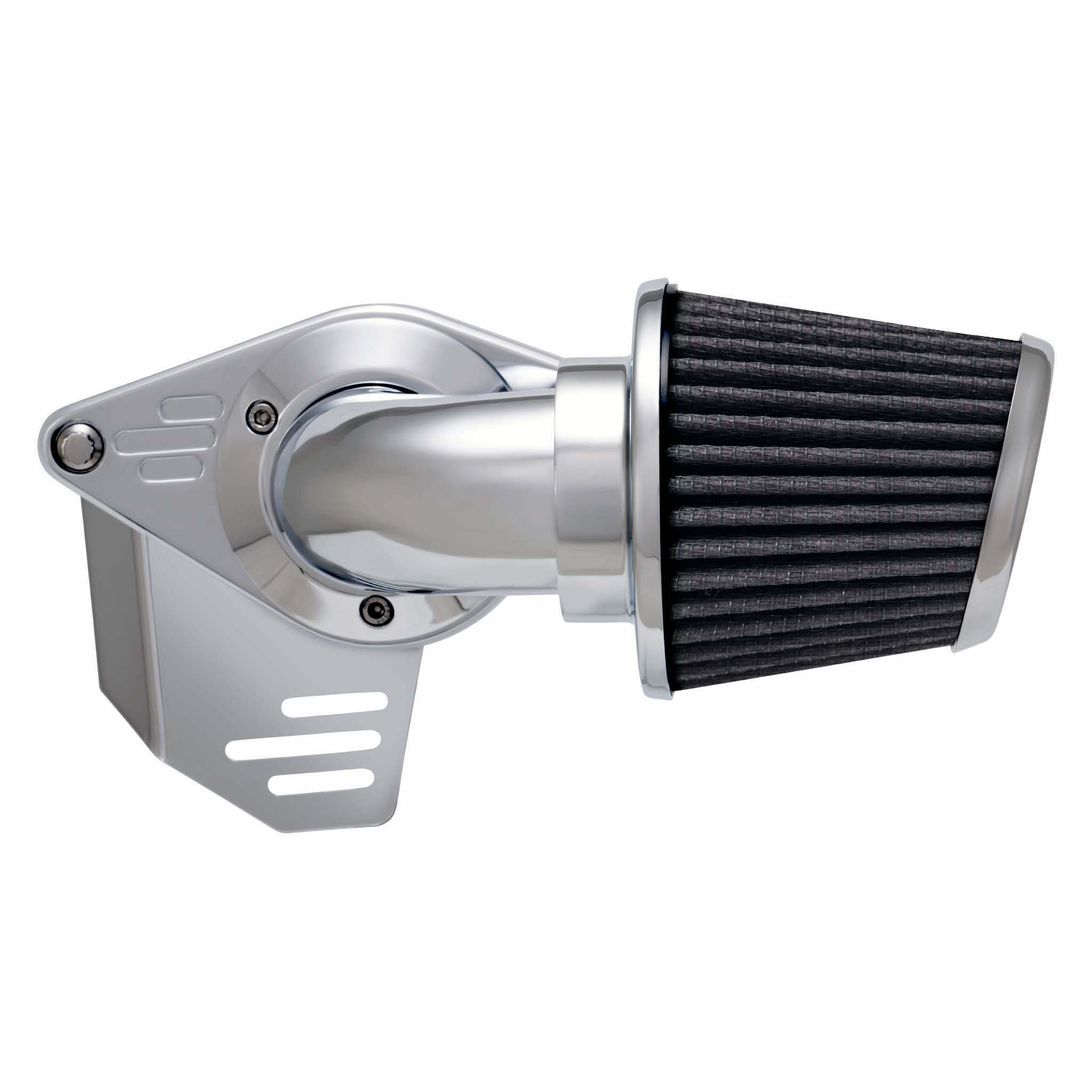 Sleek Forward-Facing 90° Intake Design
Race-Proven Intake Tube Available in Four Finishes; Chrome, Matte Black, Weaved Carbon
Fiber and Forged Carbon Fiber
CNC Machined Billet Aluminum Backing Plate, Breather Stand-Offs and Flange Cover
Integrated Breather Assembly Using 12-Point Stainless Banjo Bolts
Washable High Flow Slant-Nosed Conical Air Filter with Stamped V&H Logo
Matched Induction Module Cover on Throttle-By-Wire Models
Does Not Fit Twin-Cooled Models with Fairing Lowers
DISCLAIMER: For Closed Course Competition Use Only (Carb EO Pending)
For more information about fitment of the VO2 Falcon Air Intake for your Harley-Davidson motorcycle, please visit Vance & Hines.