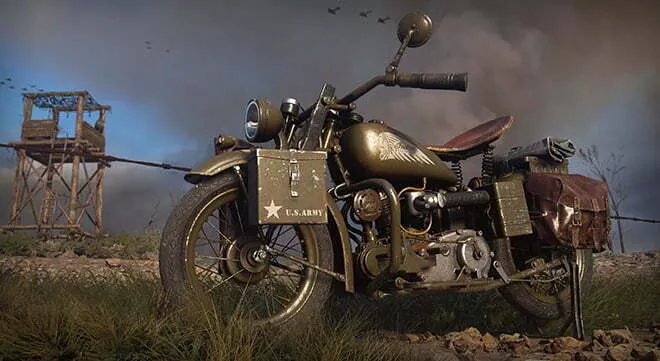 Indian Motorcycle's marketing campaign is about as timid as Patton's tank drive across Germany. Between its triumphant return to American Flat Track racing, its recent run on the Bonneville Salt Flats, and its expansion of the Indian Scout platform with the release of its new Indian Scout Bobber, the company keeps charging forward.
Indian's latest marketing assault comes with the release of Activision's Call of Duty: WWII, the highly anticipated video game that launched November third.
You may already know that Indian Scout 741B motorcycles were used prominently by the U.S. Army during World War II. In its efforts to address every possible detail and ensure maximum authenticity, Activision will be featuring the Indian Scout 741B in Call of Duty: WWII. Developed by Sledgehammer Games, Call of Duty: WWII returns the blockbuster video game franchise to its historical roots in an epic, gritty experience that defines World War II for a new gaming generation.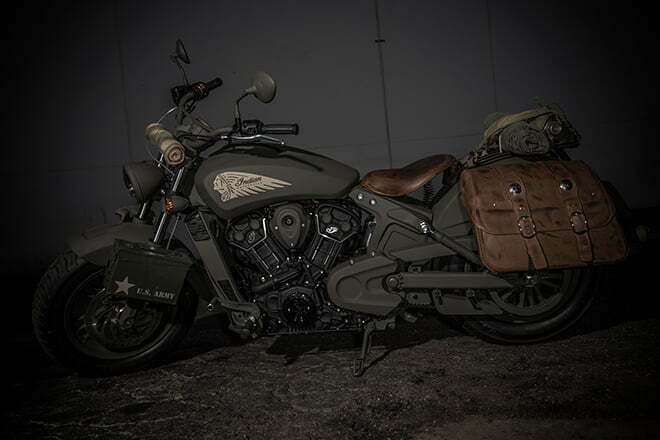 To support and amplify this period-authentic integration, Indian and Activision/Call of Duty have created a limited number of custom World War II-inspired Indian Scout motorcycles, based on the 2018 Indian Scout. These exclusive 741B Call of Duty edition bikes are the latest game-inspired creations from development partners Engage Interactive and Wolfpack Motorsports. The motorcycles reflect period-correct hand-painted Olive Drab, weathered leather treatments and custom army components, offering a modern take on the vintage 741B Scout.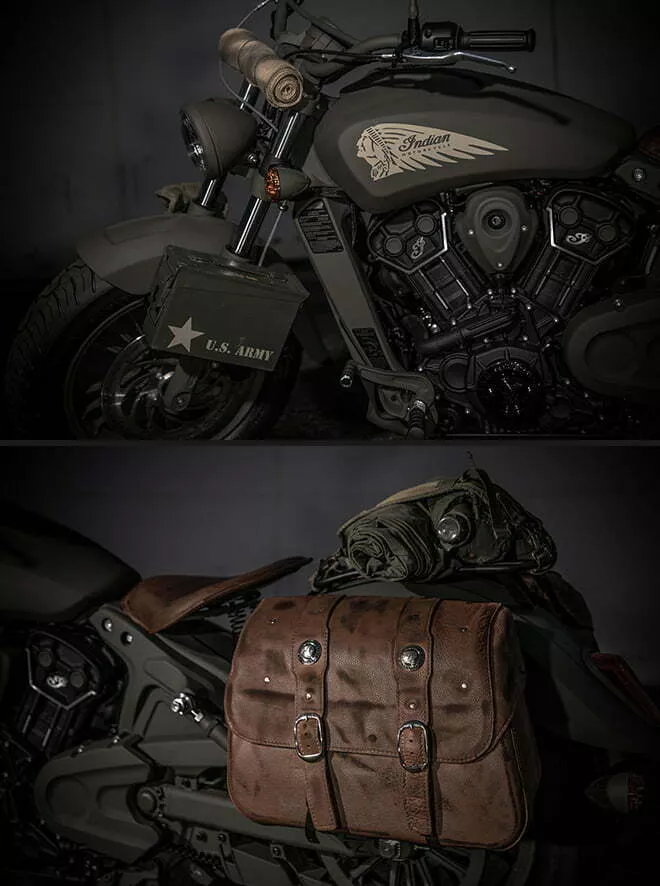 Call of Duty and Indian Motorcycle fans in the United States, Germany, France and Australia will have the unprecedented chance-to-win a Call of Duty limited edition WWII-inspired Indian Scout motorcycle for each country.
Here's how to enter: