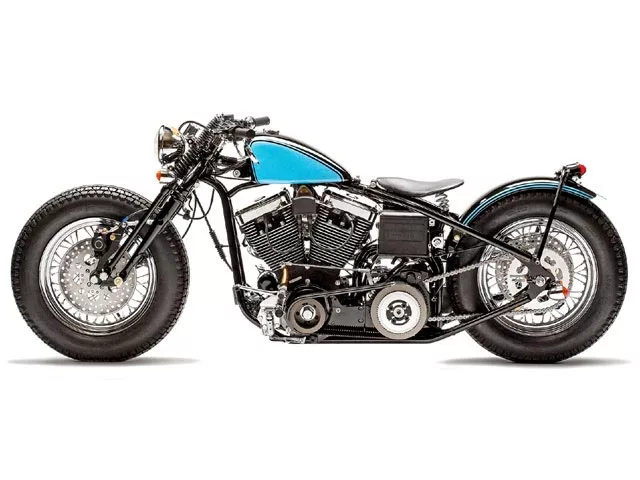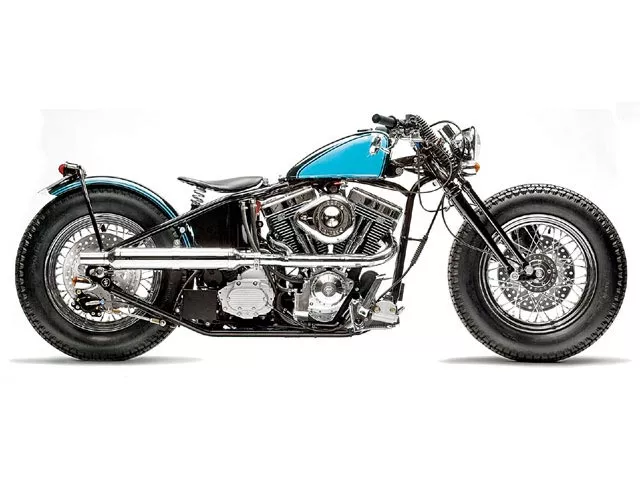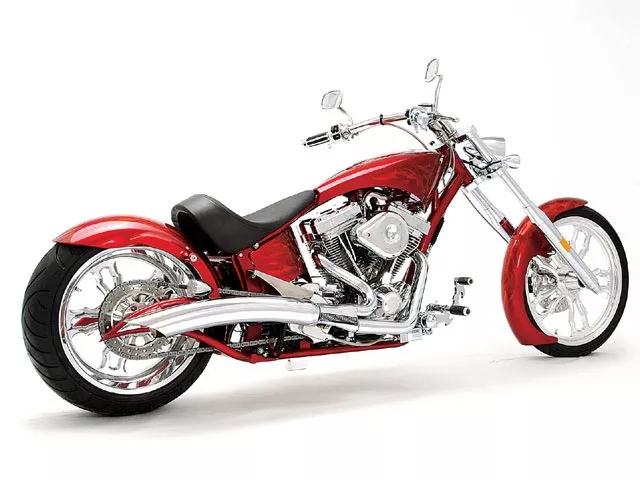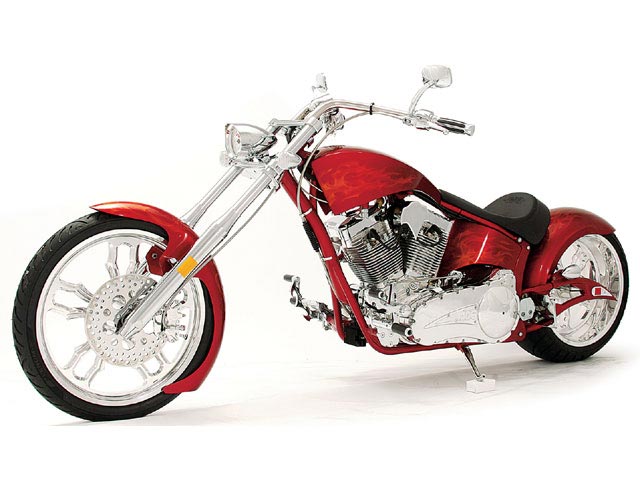 Zero EngineeringType 5
Making their way into the American V-Twin market, Zero Engineering started out manufacturing choppers in Okazaki City, Japan, in 1992. Zero tapped into the American market by teaming up with PLOT Inc., a distributor and manufacturer of aftermarket parts in Japan, and created Zero Engineering USA in 2002. Chopper fabrication in the States immediately followed. Over the last five years, Zero has manufactured over 300 Samurai Choppers in their Las Vegas factory, which were subsequently shipped to Japan to eager enthusiasts. Now they have a batch of chops for the U.S. market, showcasing unique styling and the extensive attention to detail of Zero's R&D; process.
Featured here is the Type 5 Samurai Chopper, which comes equipped with a 113-inch S&S; EPA-compliant motor and Zero's own gooseneck frame. The Type 6 is also available, but comes with a 93-inch S&S; Shovelhead style motor and production is limited.
Be on the lookout for the new Samurai Choppers. Once they hit the market, you'll be sure to turn your head when you see them out on the road.
| | |
| --- | --- |
| Company | Zero Engineering |
| Phone | (702) 798-7504 |
| Website | www.zero-eng.com |
| Model | Samurai Chopper Type5 |
| Wheelbase | 63 inches |
| Length | 91 inches |
| Seat Heigh | 27 inches |
| Dry Weight | 506 pounds |
| Engine/Displacement | S&S;/113ci |
| Carb | S&S; Super E |
| Primary | Belt 3-inch |
| Transmission | H-D/5-speed |
| Frame | Zero EngineeringOriginal gooseneck |
| Rake | 38 degree |
| Front Wheel/Tire | 16 inches |
| Rear Whell/Tire | 16 inches |
| Price as Shown | $24,450 |
Big Bear Choppers
Venom Pro-Street
Kevin Alsop, owner of Big Bear Choppers, began fabricating custom bikes back in 1997. When Big Bear Choppers launched the Venom Pro Street in 2002, it quickly gained recognition in the industry and created quite a commotion amongst riders. Built on the fact that it was a bike "that's as easy to ride as it is to look at," it soon became their cornerstone model. Big Bear Choppers has become quite a name in motorcycle fabrication, and the Venom Pro Street is still making mouths water.
The recently redesigned Venom features a large single radius downtube and their signature arched swingarm. The S&S; 100-inch powerplant with Baker six-speed RSD trans delivers plenty of get-up-and-go when you pull back on the throttle. The 108-inch long Venom will put the stranglehold on your senses and captivate your soul.
| | |
| --- | --- |
| Company | Big Bear Choppers |
| Phone | (909) 878-4340 |
| Website | www.bigbearchoppers.com |
| Model | Venom Pro Street |
| Wheelbase | {{{80}}} inches Length108 inches |
| Length | 108 inches |
| Seat Height | 23 inches |
| Dry Weight | {{{600}}} pounds |
| Engine/Displacement | BBC/S&S; 100-inch SMOOTH |
| Carb | S&S; or EFI |
| Primary | BBC |
| Transmission | Baker 6-Speed RSD |
| Frame | BBC Venom ProStreet |
| Rake | 40 degrees neck and 6 degrees triple tree |
| Stretch | 0 inches downtube and 3 inches backbone |
| Front Wheel/Tire | 21 inches BBC/ 90mm Avon |
| Rear Whell/Tire | 18 inches BBC/250mm Avon |
| Price as Shown | $28,{{{900}}} |