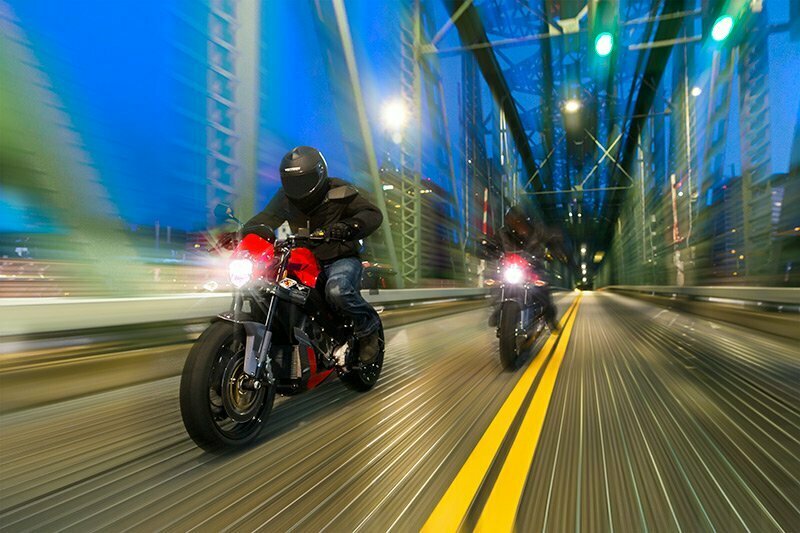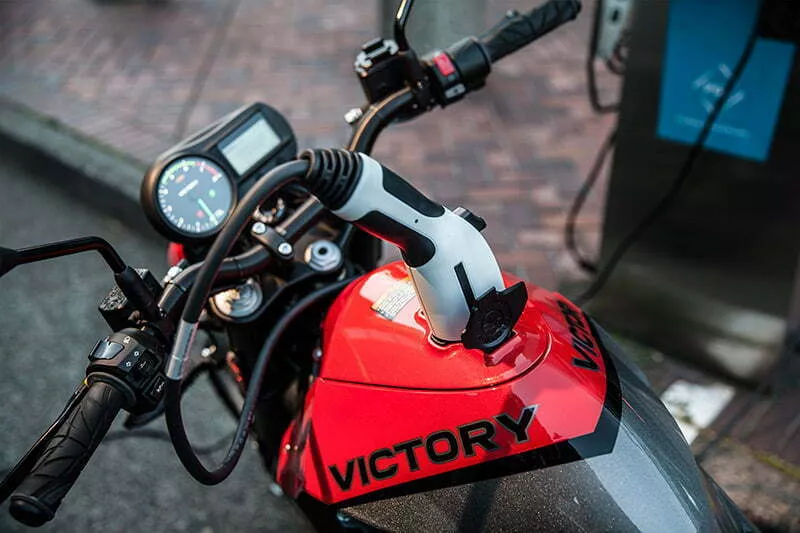 2016 Victory Empulse TT
This is a street legal electric race motorcycle. Built on the same platform that set an American lap-speed record at the Isle of Man, it accelerates up to 100MPH+ and the battery fully charges in 3.5 hours. Where it matters most, the Empulse TT is fast. It is 10,400 watt hours of proof that Victory doesn't just prove performance, we advance technology. The sport-tuned inverted front forks and adjustable suspension are engineered to provide track-level performance. It has the fastest battery charging speed, greatest lean-angle, and advanced regenerative braking system. Wherever the Empulse goes, it electrifies all audiences.
2015 ISLE OF MAN TT
Where there is no room for error, we proved performance. The Isle of Man TT is the fastest, twistiest, and gutsiest race on two wheels, the perfect location to introduce the world to our electric motorcycle. For 37 miles, we pushed a top speed of 144.34 MPH. We averaged 111.62 MPH. We set the record for an American electric bike, and it was our first attempt. We didn't just prove that we belong; we stepped up on the podium, and proudly waved the flag of modern American muscle.
THE FASTEST CHARGING BATTERY ON THE MARKET
The Empulse's battery fully recharges in 3.5 hours, and up to 80% in two hours. With a battery capacity of 10,400 watt hours, the Empulse TT can achieve up to 140 miles of range per charge. Advanced regenerative braking returns power to the battery every time you let off the throttle, and all this battery technology comes with a 5-year warranty. No matter how you measure it, this is the best performing electric motorcycle battery on the road.
100+ MPH TOP SPEED.SHORTEST STOPPING DISTANCE. GREATEST LEAN ANGLE. RIDER-SELECTABLE SPORT MODE
You can take the motorcycle off the racetrack, but you can't take the race out of this motorcycle. The innovative drive train is designed specifically to maximize power delivery and speed, while the dual Radial Mount Brembo brakes bring all that power to a quick stop. The high performance adjustable rear suspension and sport tuned inverted front forks let the rider attack every corner, so no matter where the road turns, you can drag a knee.
More info: www.victorymotorcycles.com
MSRP: Starting at $19,999 USD
Peak Motor Power: 54 HP
Max Speed: 100+ mph
Dry Weight: 460 lbs