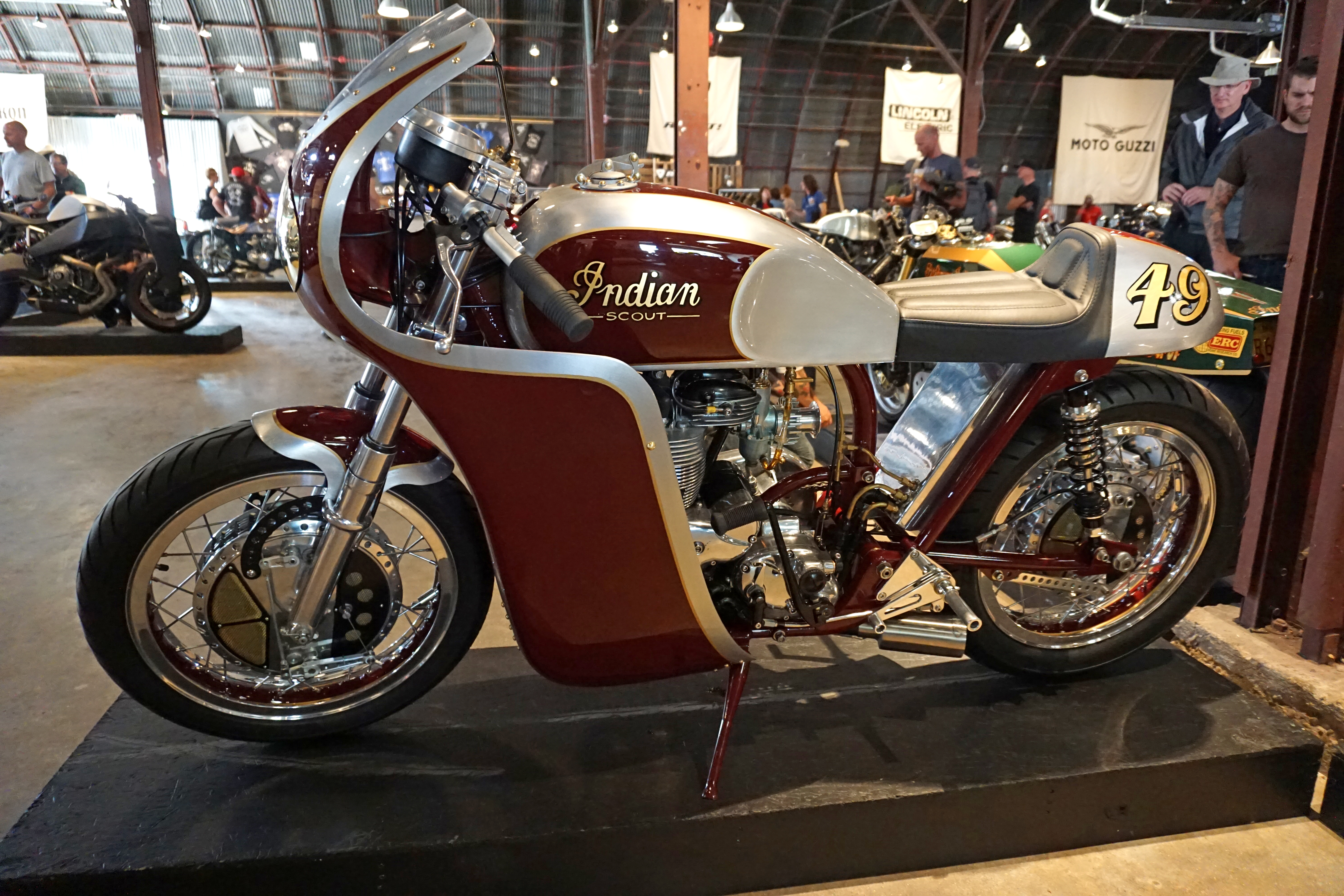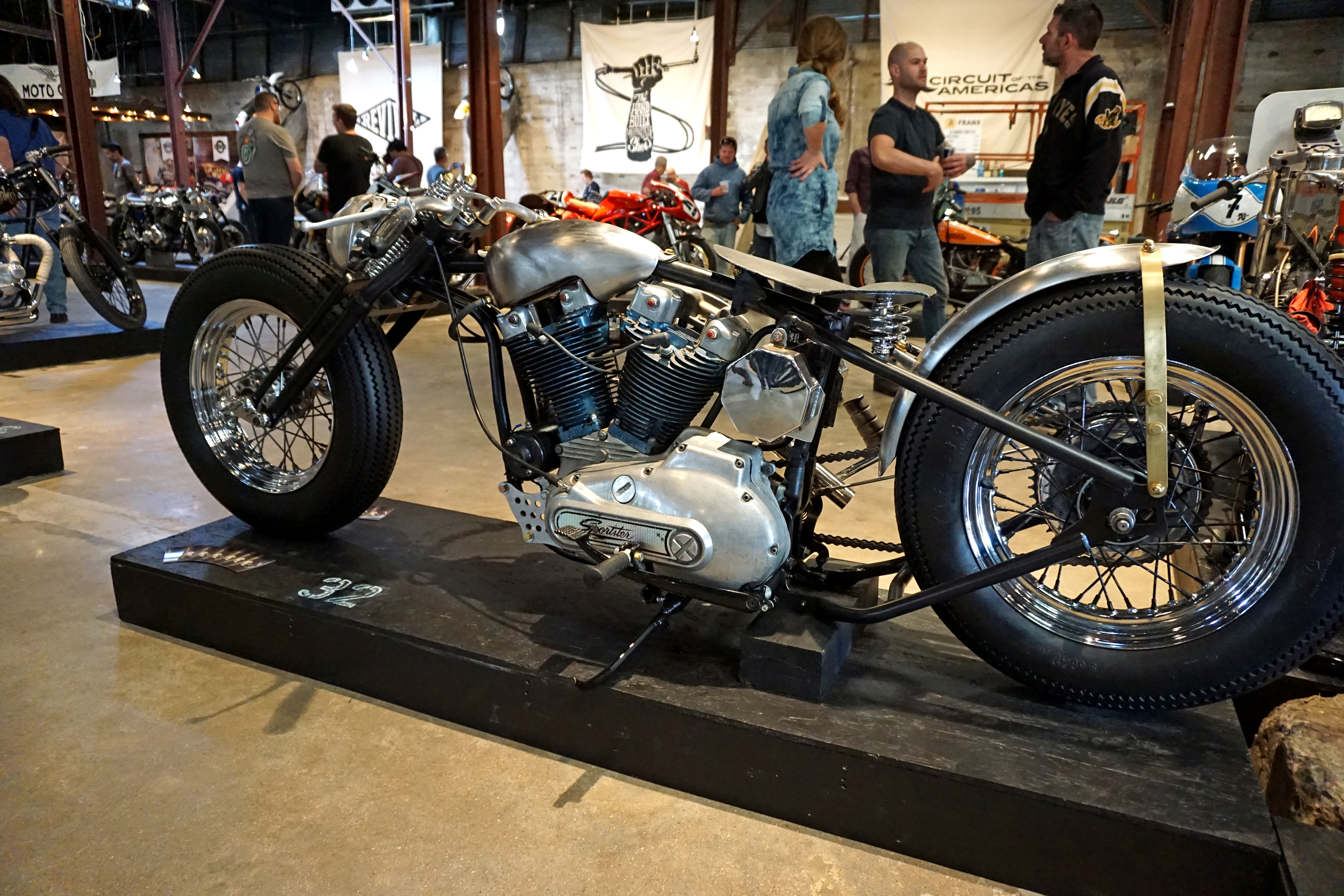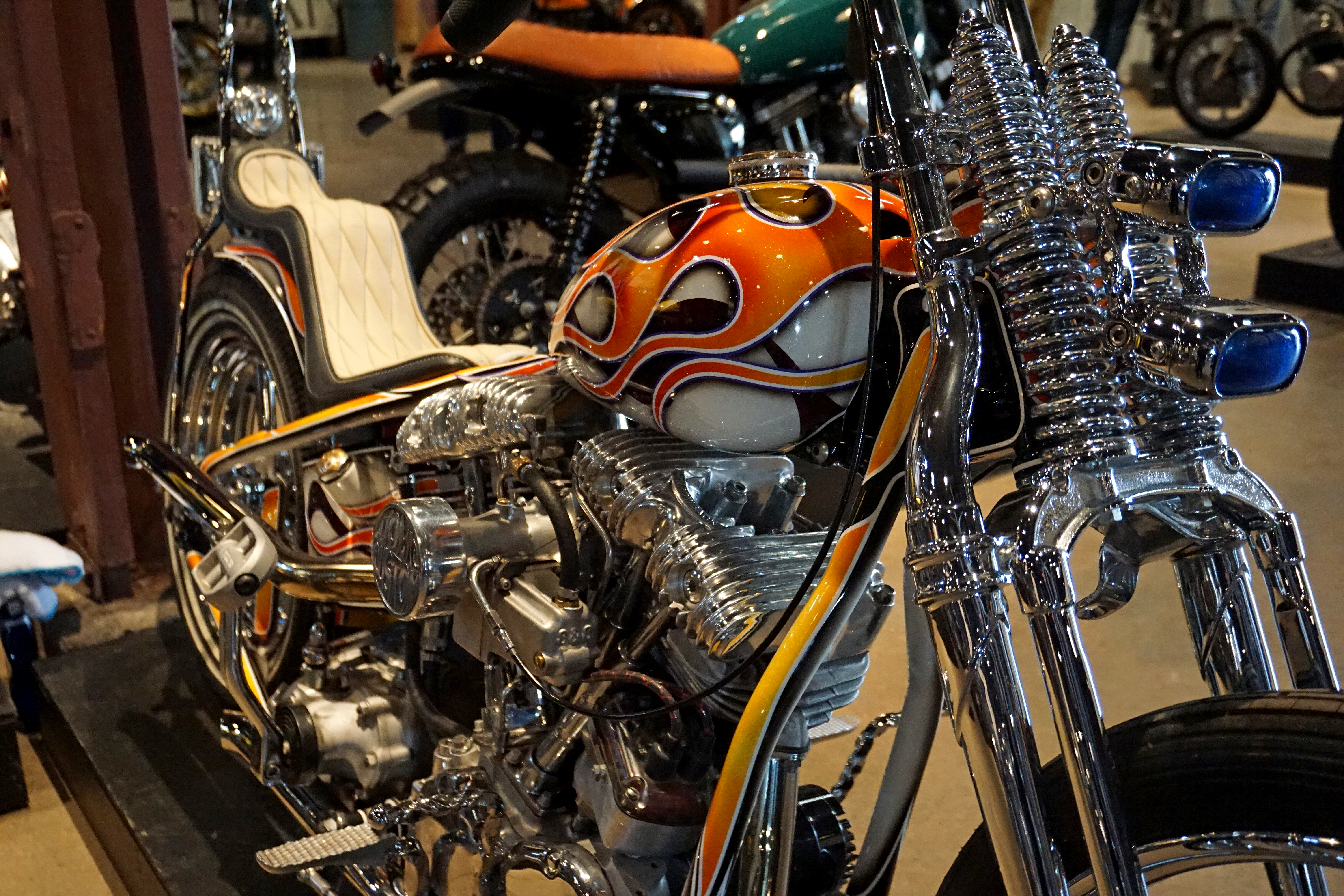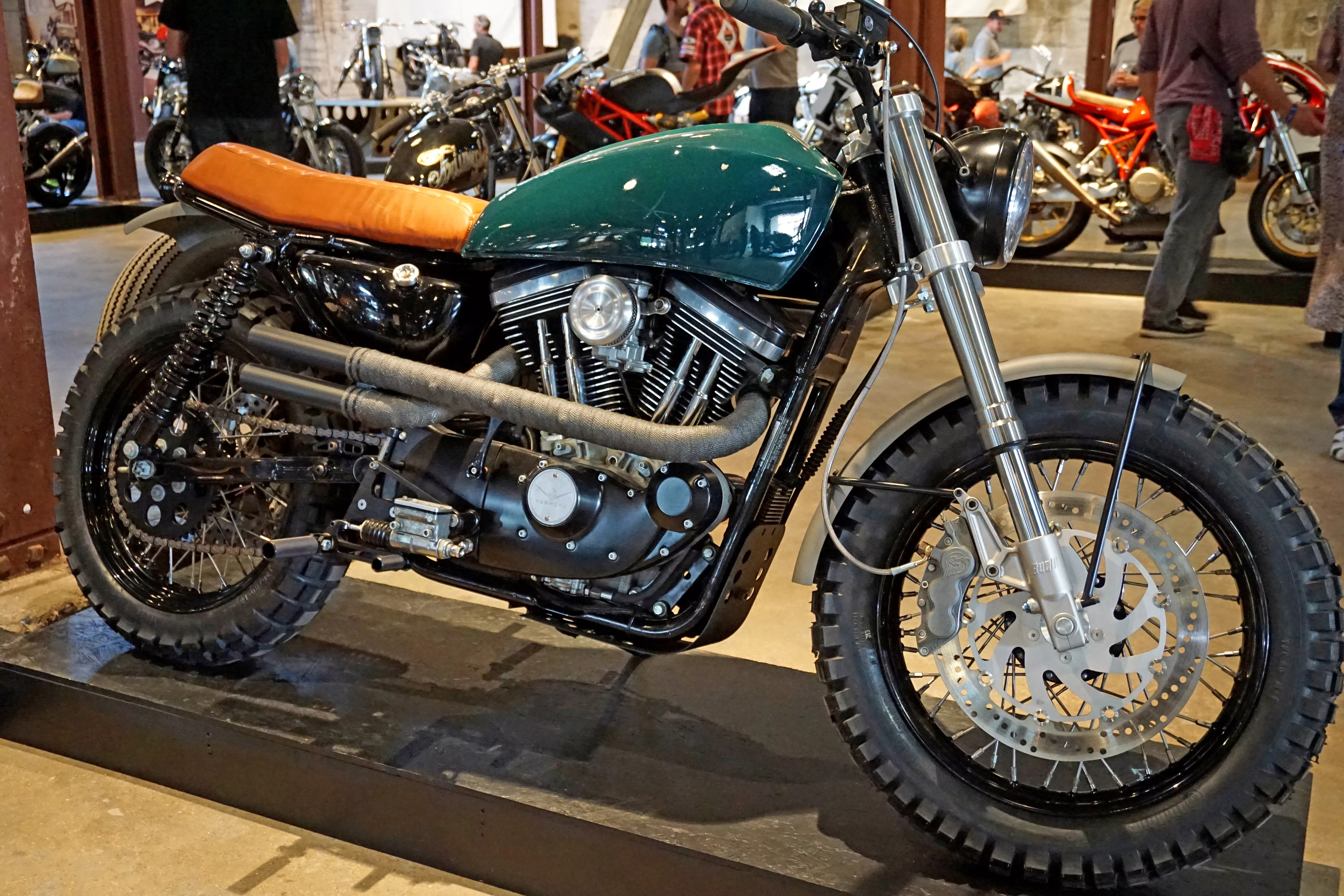 There is a motorcycle show in Austin, Texas, that if you haven't heard about it yet, you have now been notified. This invitational bike show, organized by Austin custom shop, Revival Cycles, takes place during the MotoGP weekend in mid April. While the racing action takes place at Circuit of the Americas outside Austin proper, the Handbuilt Motorcycle Show in held at an open-air warehouse setting in East Austin, a neighborhood of industrial buildings, dive bars, and old wooden houses and vacant lots turned into hip coffee, beer, and food truck hangouts.
This second-year iteration of the event brought builders from around the U.S. and beyond, comingling artisans of iron with photographers, illustrators, and graphic artists displaying their wares on the walls. All types of motorcycles were on display, from Shinya Kimura's 1915 Indian that he piloted on the Motorcycle Cannonball, to bespoke designer Ducatis, while mixed in between were inspirational and artistic builds, ranging from antique boardtrackers, to scramblers, choppers, and café racers.
Just outside in the adjacent yard, the Wall of Death exhibition was putting smiles on people's faces, and the requisite food trucks supplied the gourmet backyard grinds. Luckily there was food available, as it supplied my brain the essential nutrients to process some of the mind-bending engineering feats inside, such as the Bonneville record-holding dual-engine Indian Scout, and Jeremy Cupp's of LC Fabrications' wicked speedway-style custom with a Buell Blast bottom, Ducati heads, and Triumph gearbox. Whaaat???
Luckily the event stays open past midnight on Friday and Saturday night, and the added Sunday this year was great, as many hours and re-visits were required to absorb the awesomeness. Hats off to the Revival Cycles crew for this curated and greased-up museum of motoporn. If you have the time or ever needed an excuse to experience the Austin vibe, this is the perfect two-wheeled weekend to do so. Oh, and did we mention the show is free admission? Yeah, get down here.