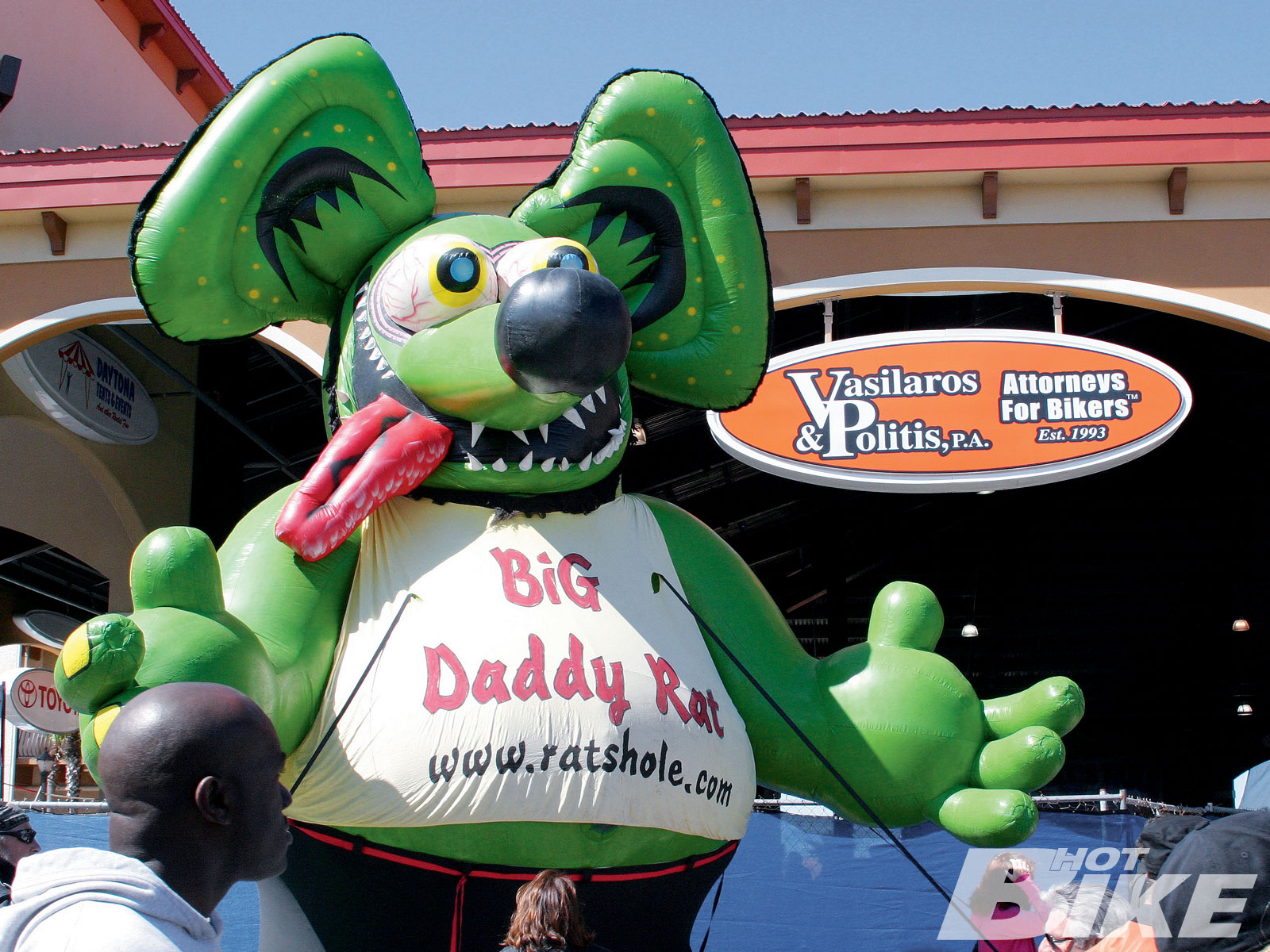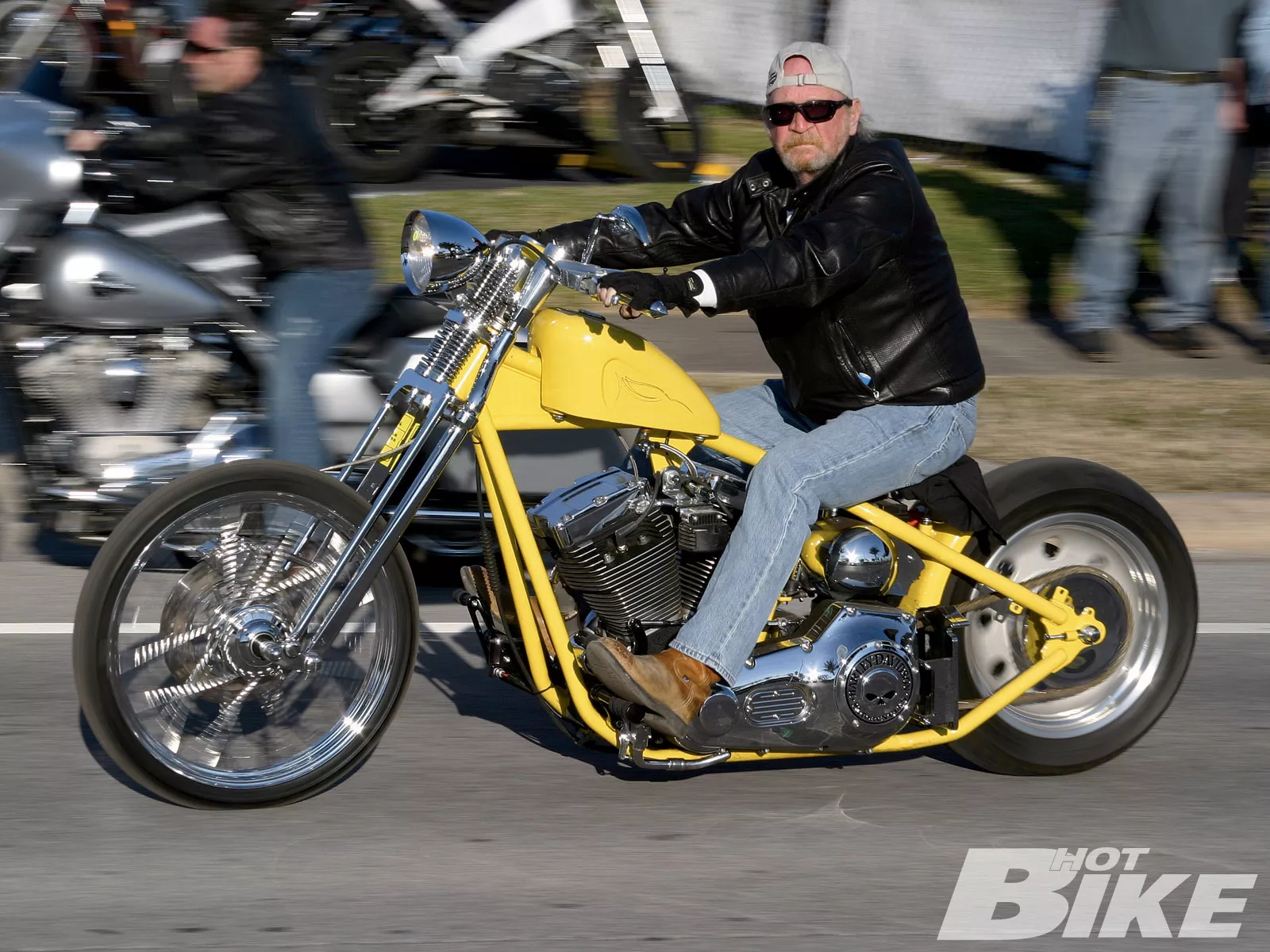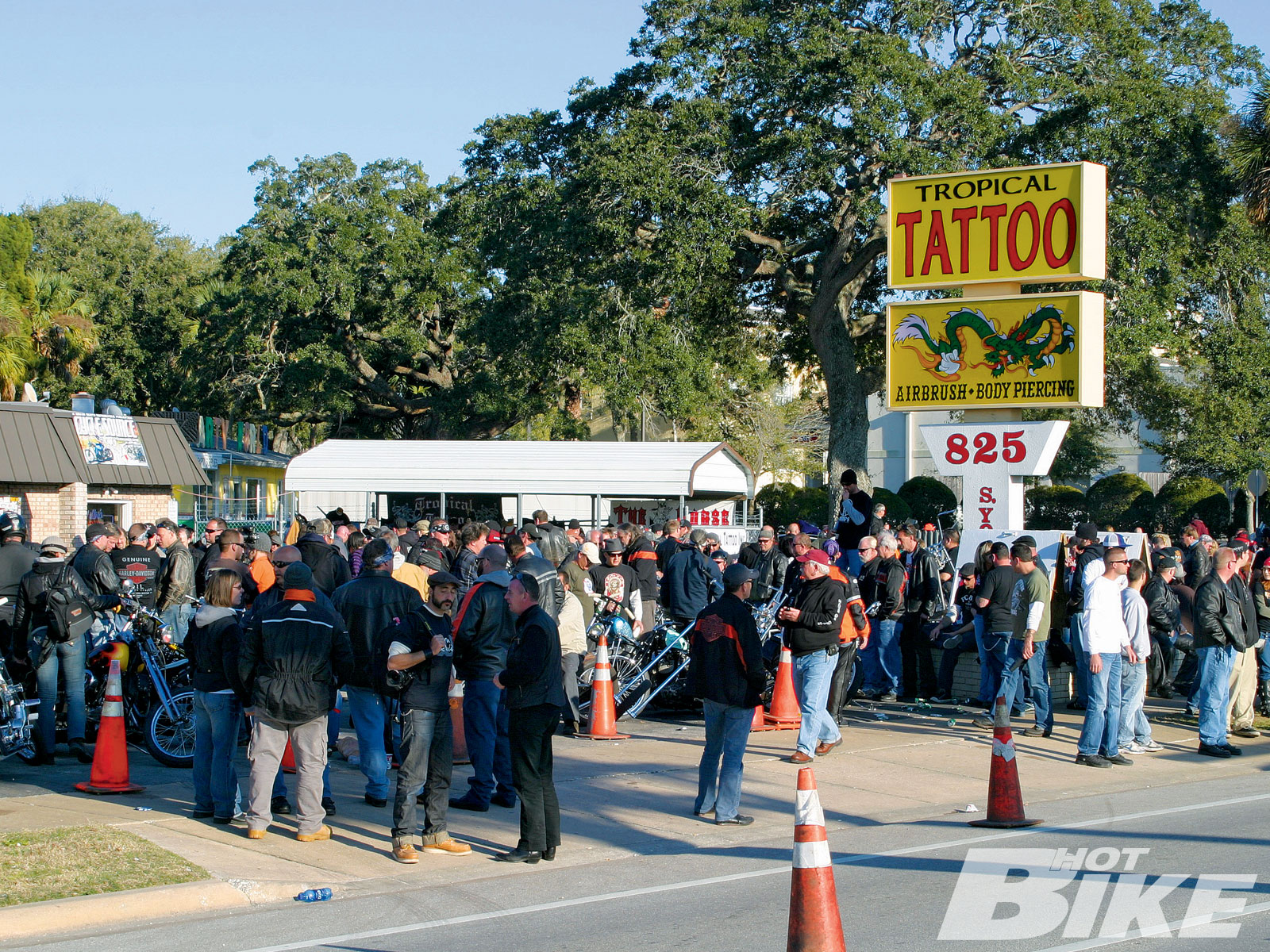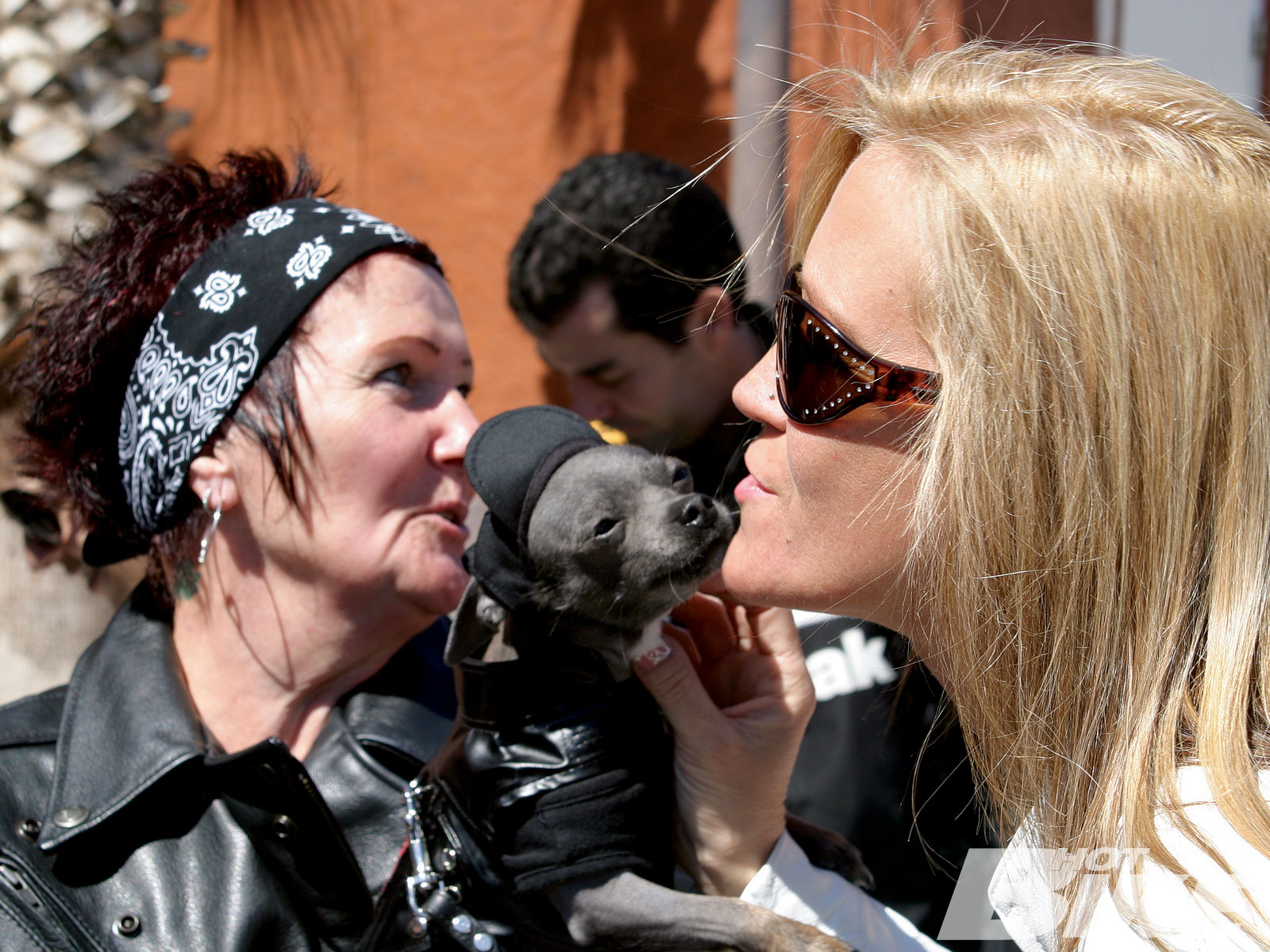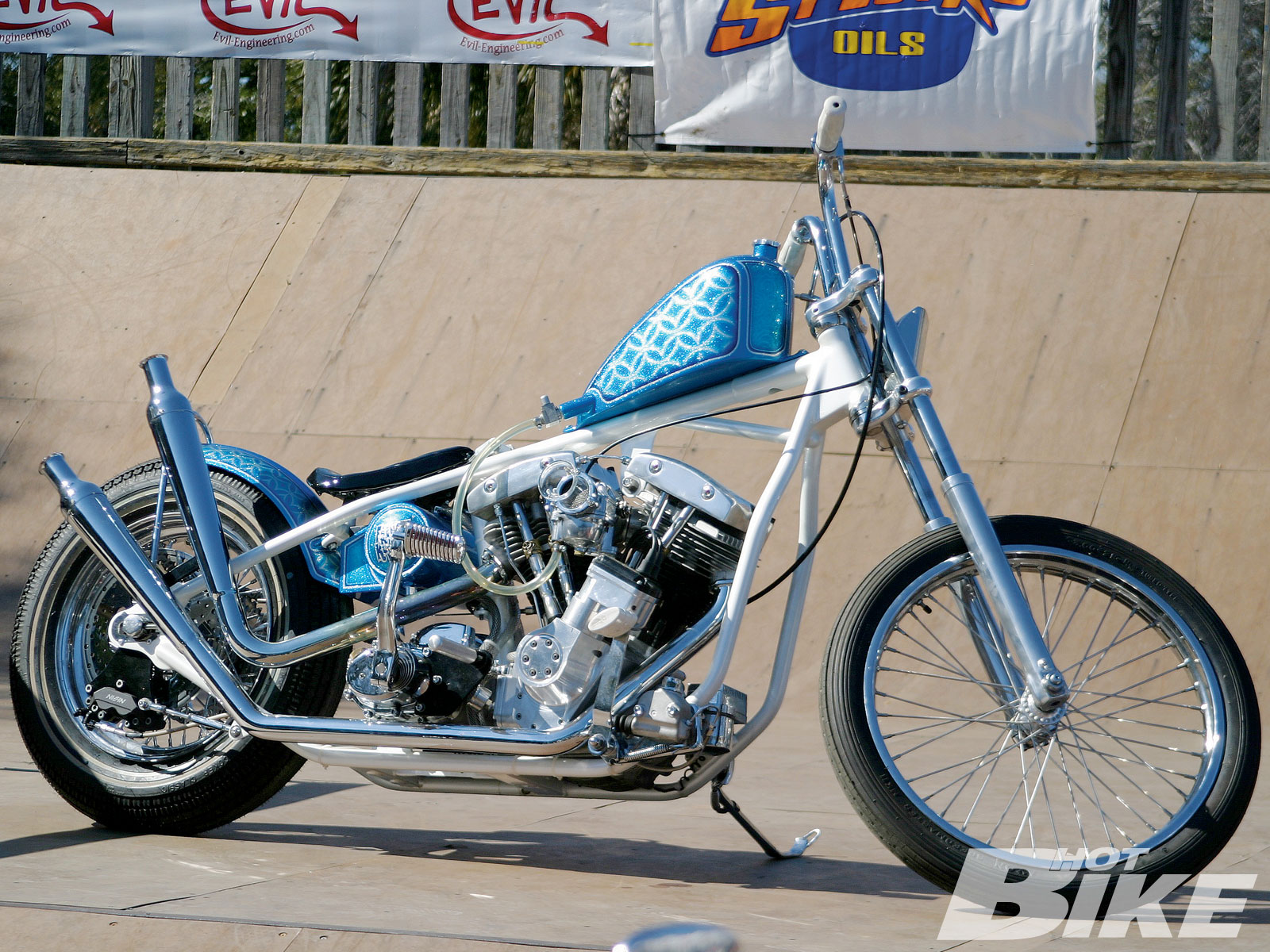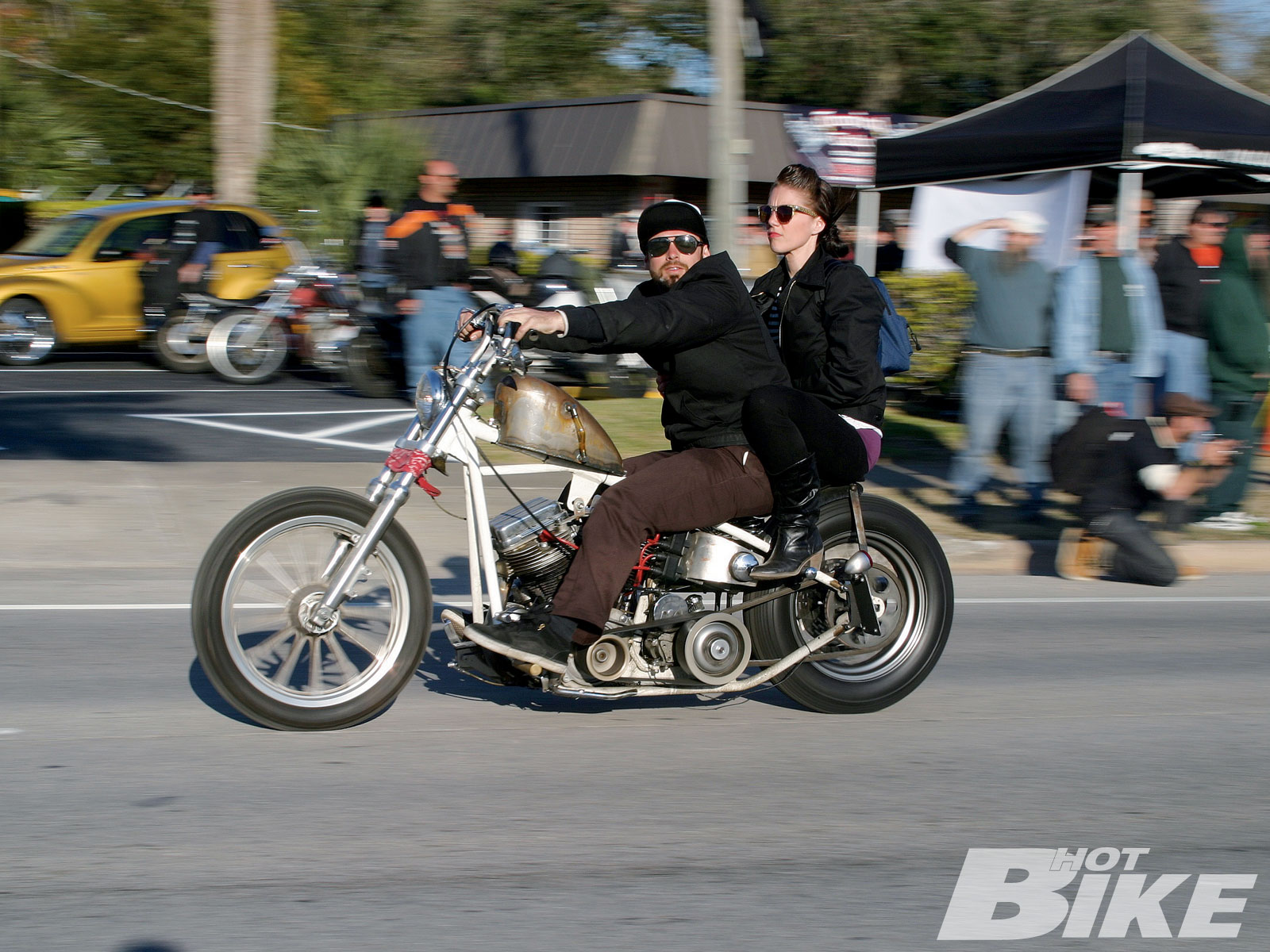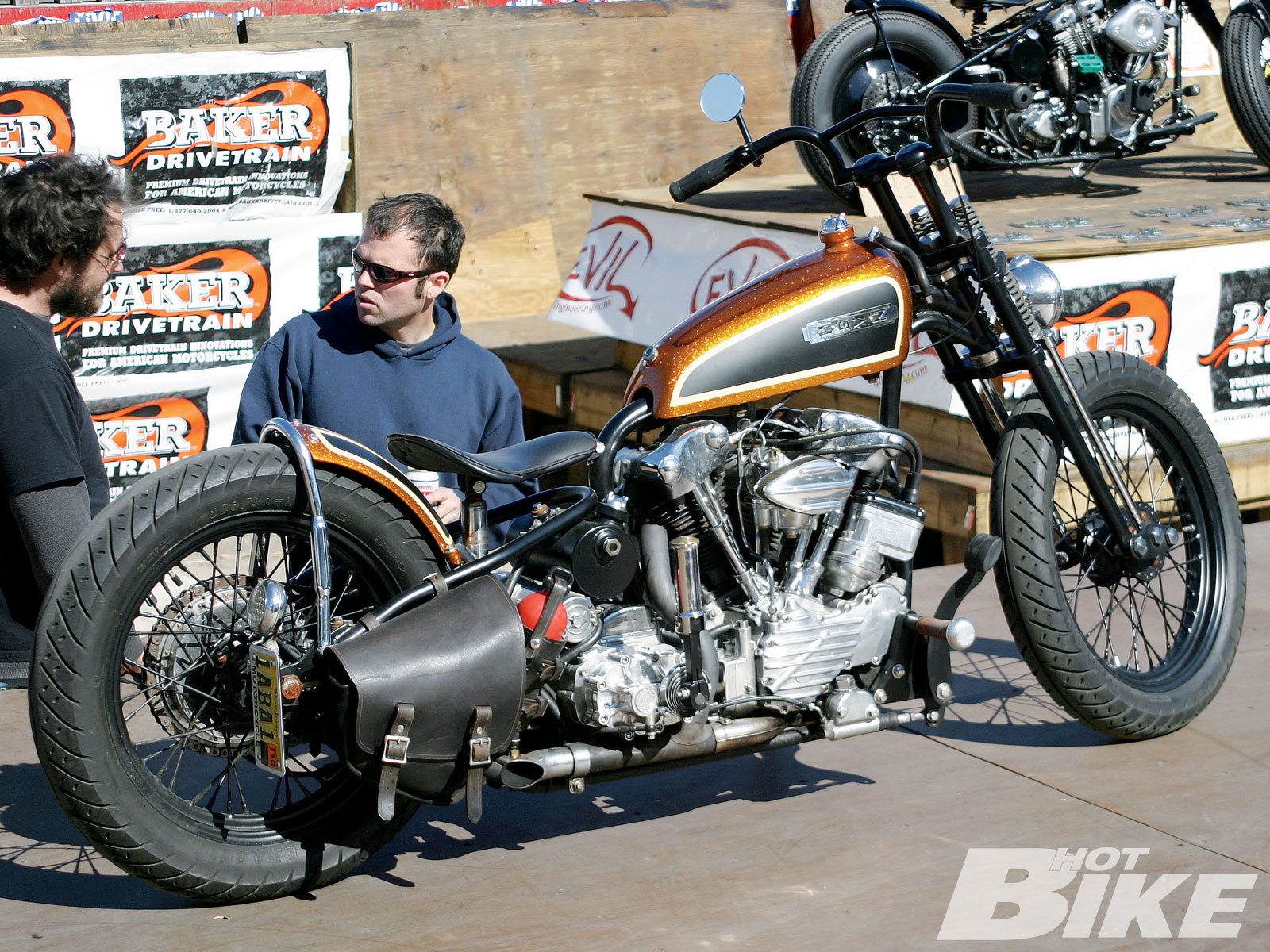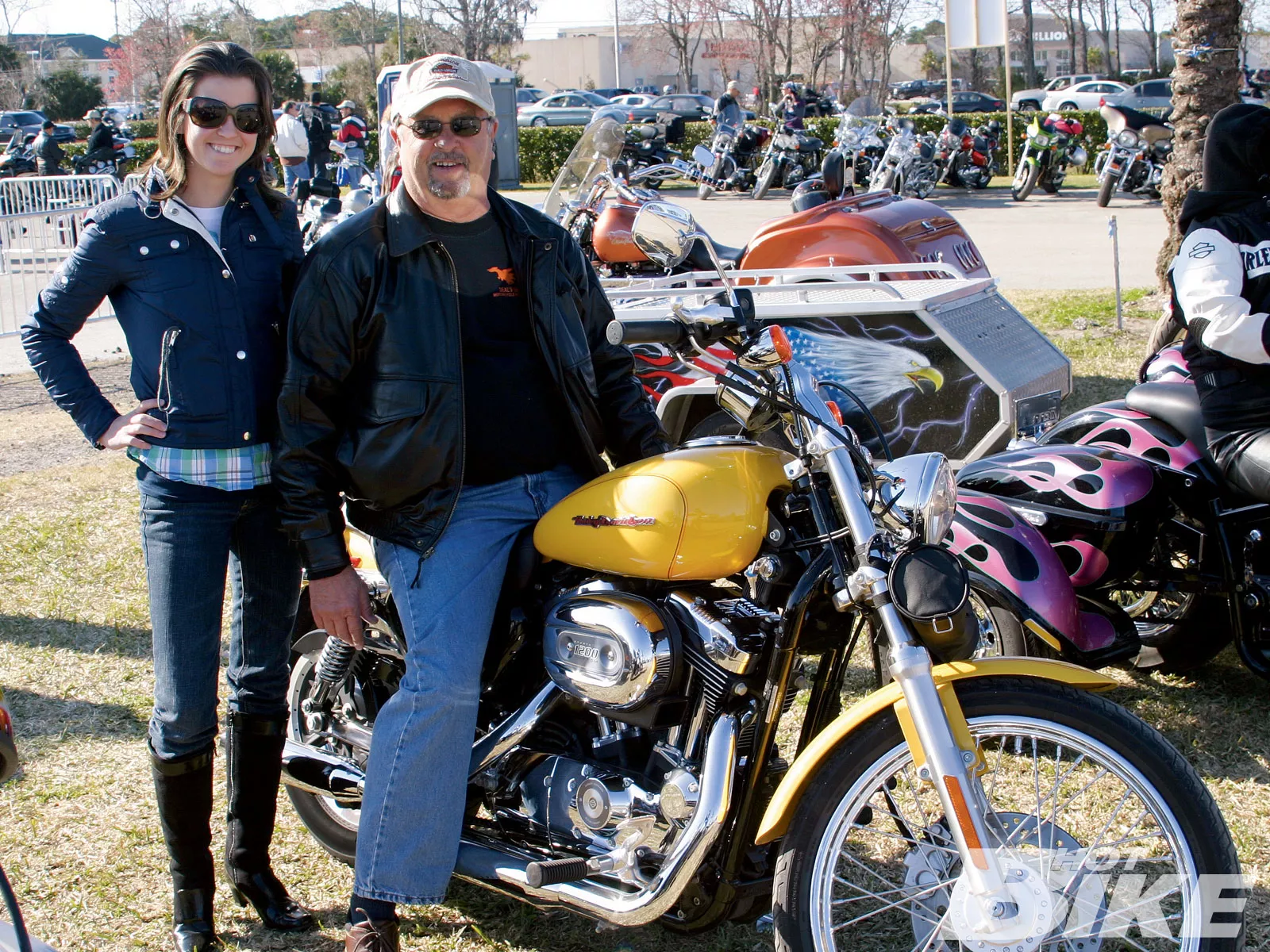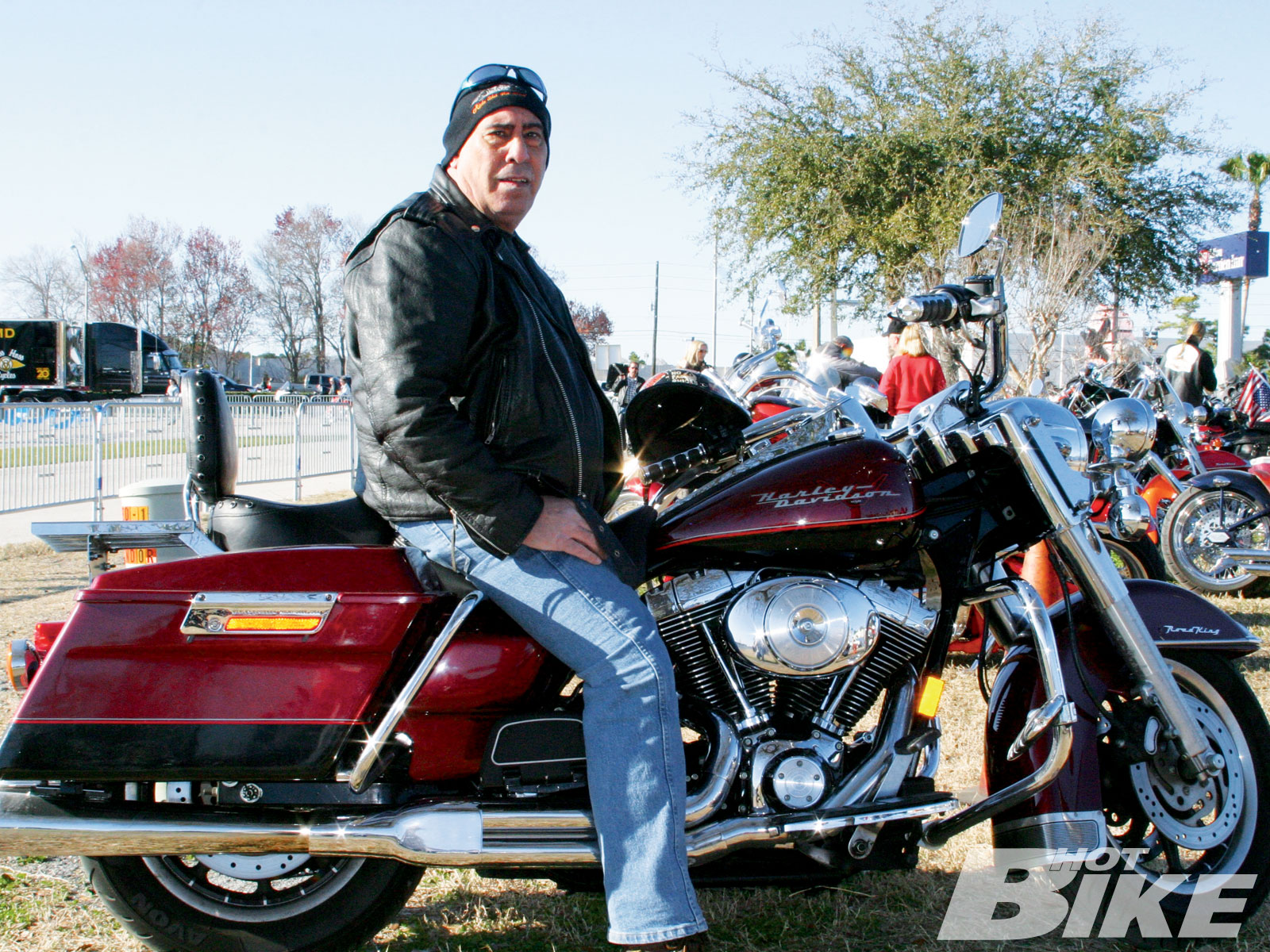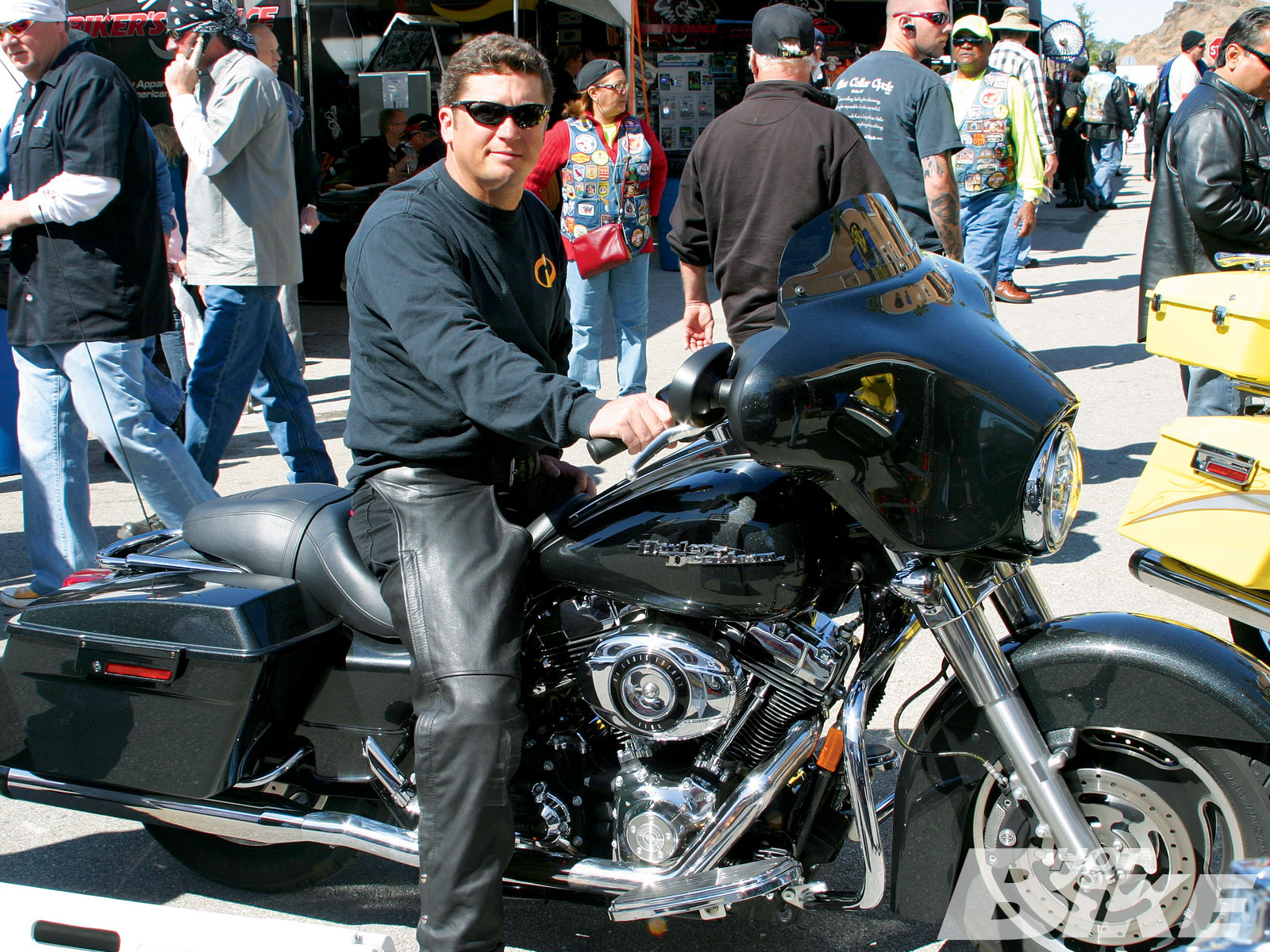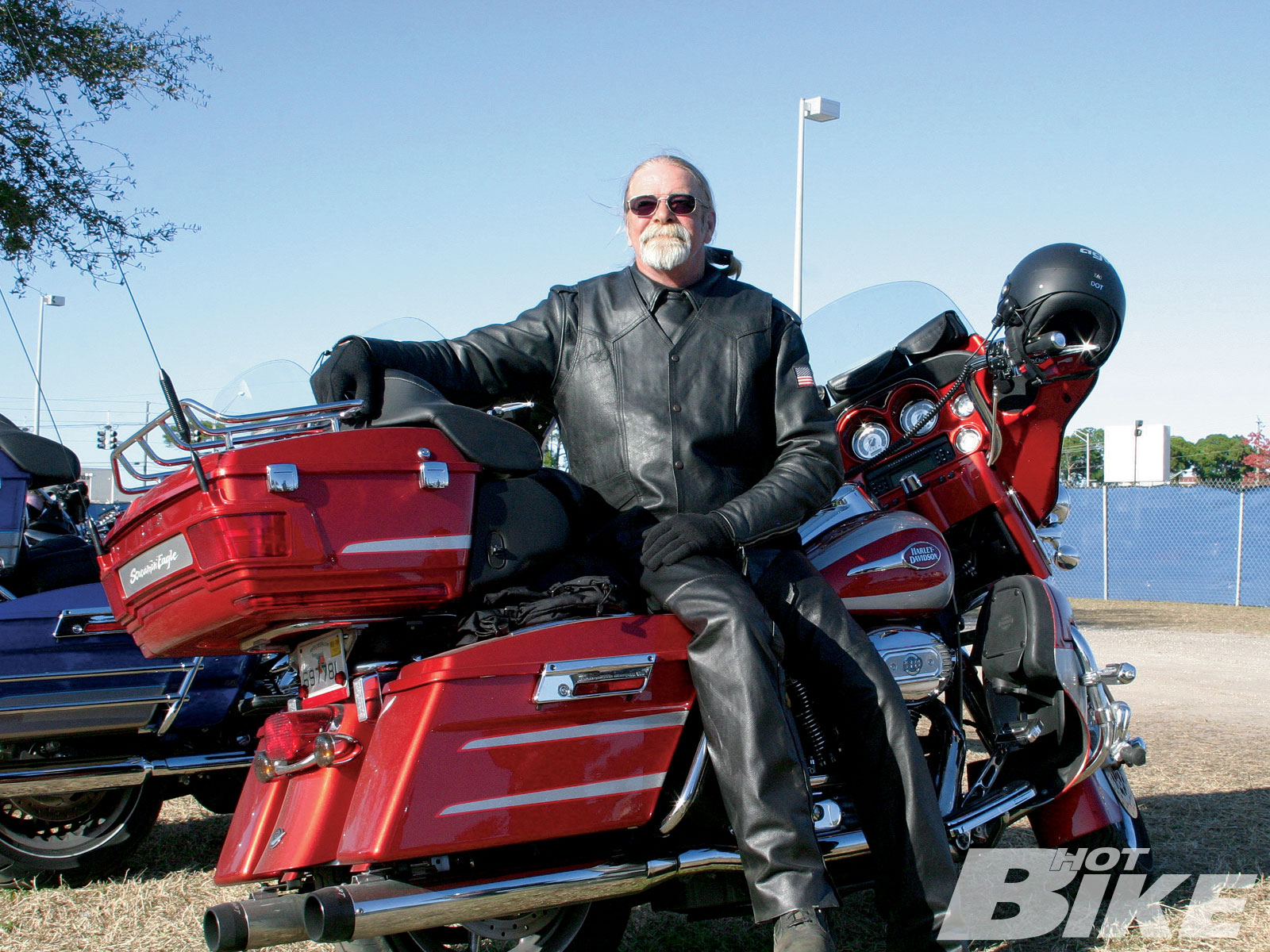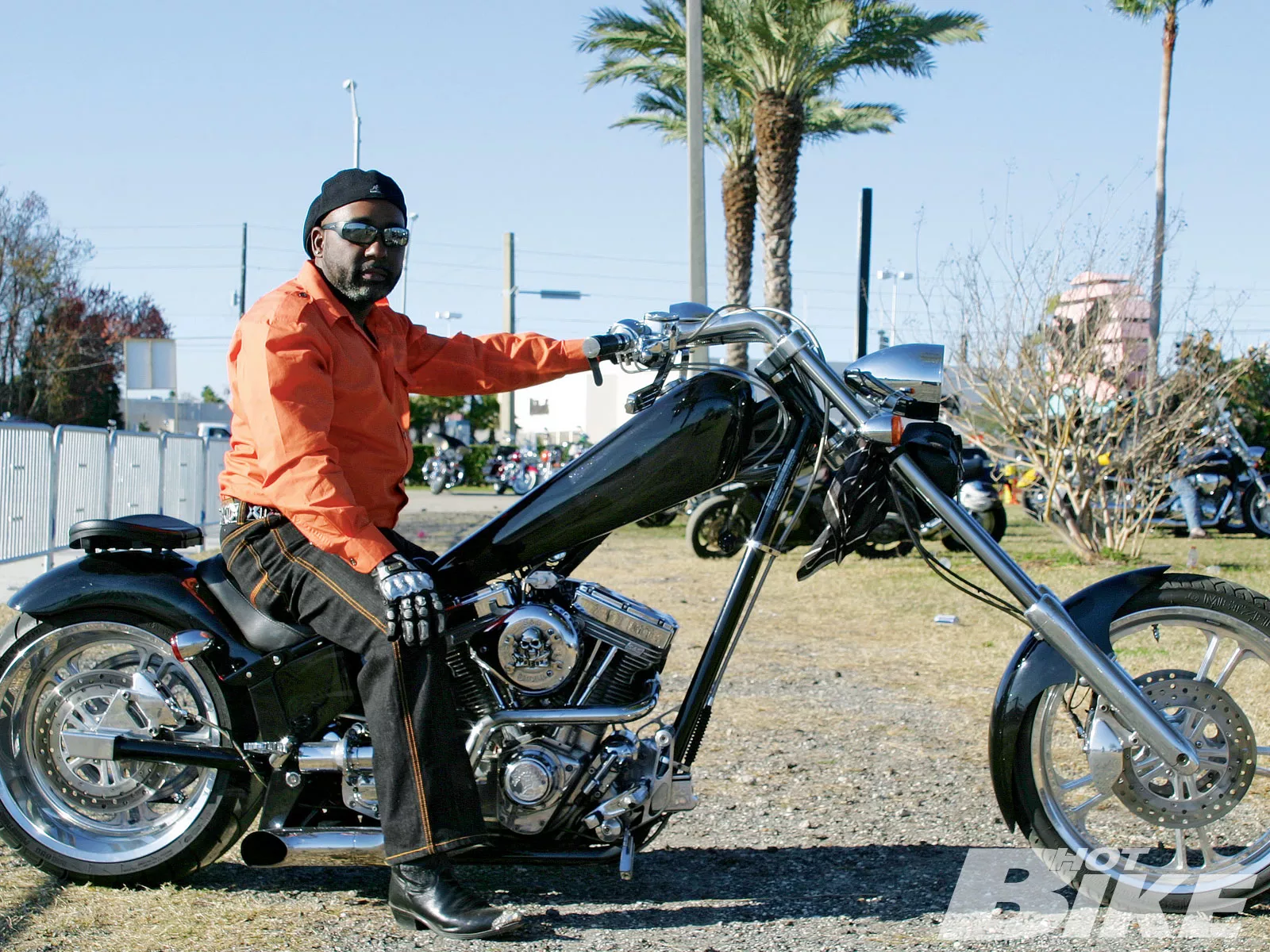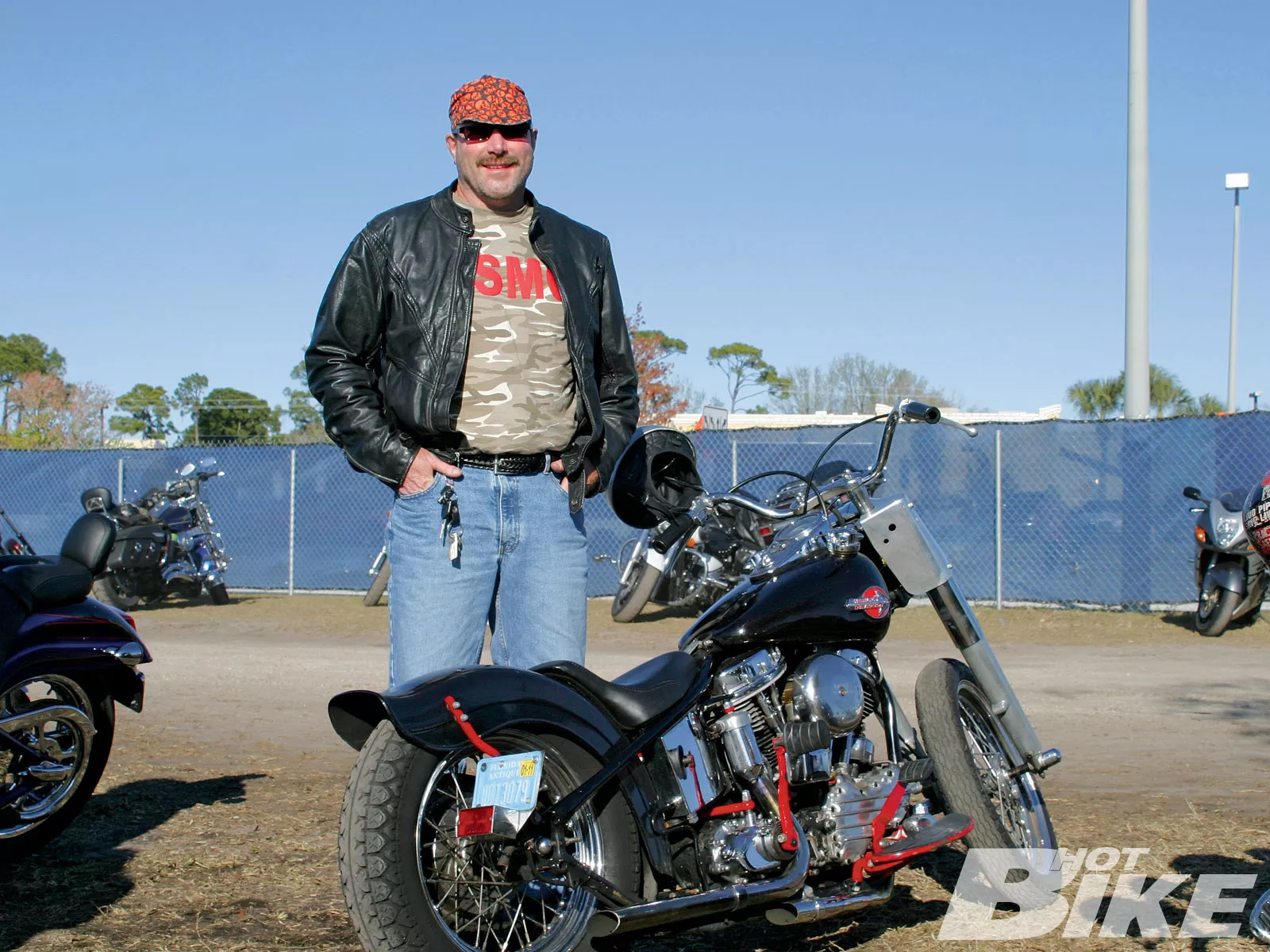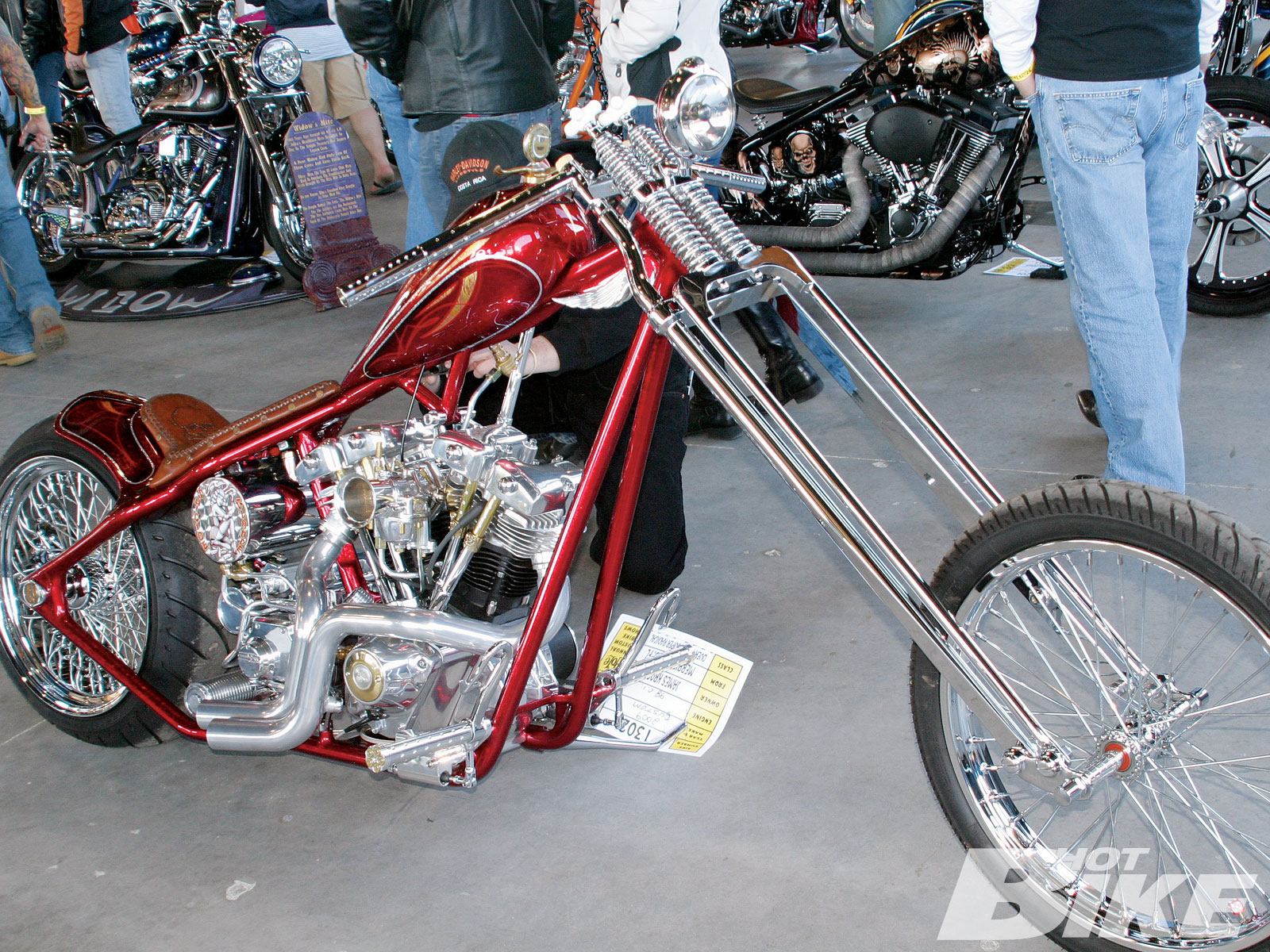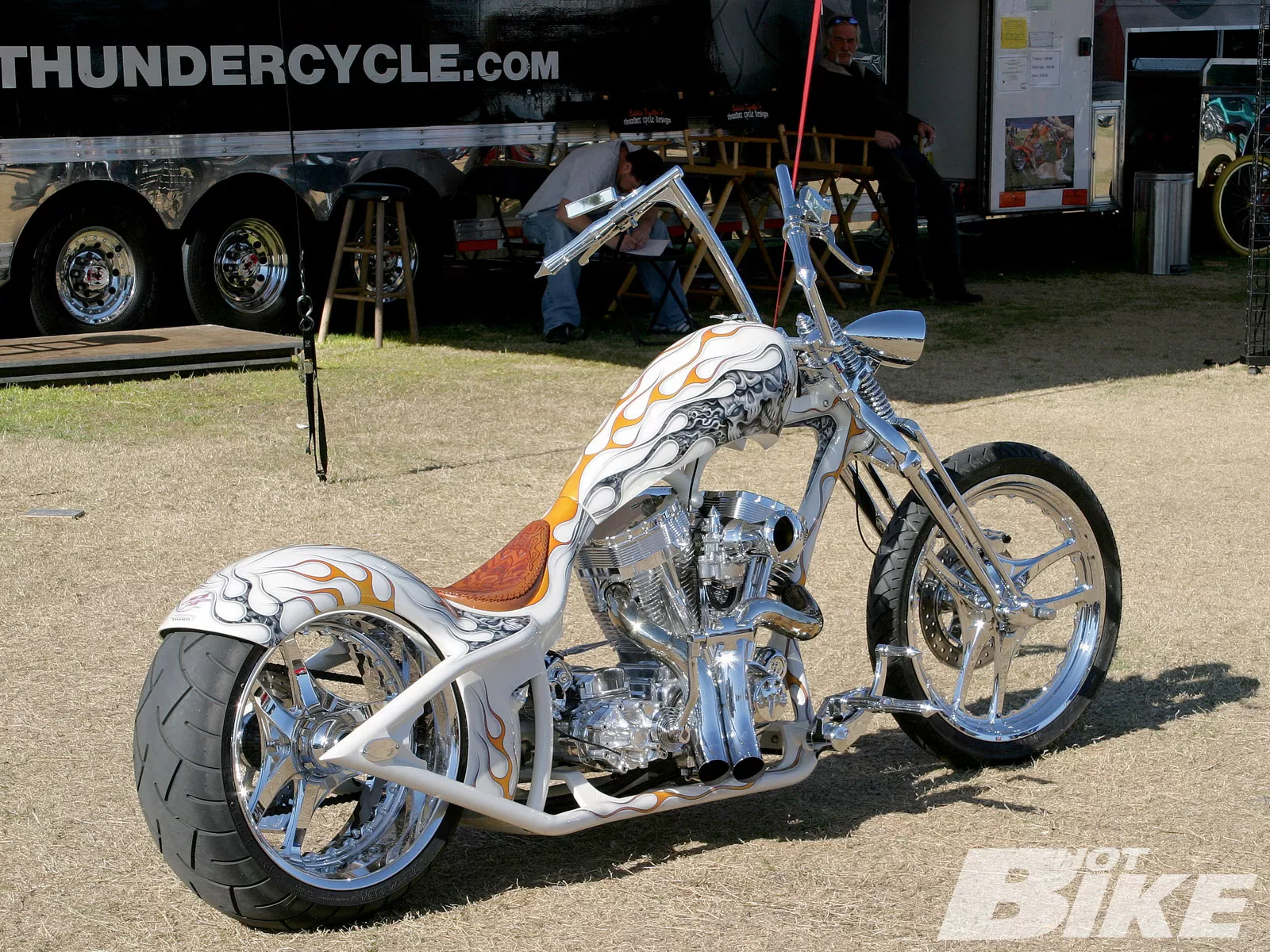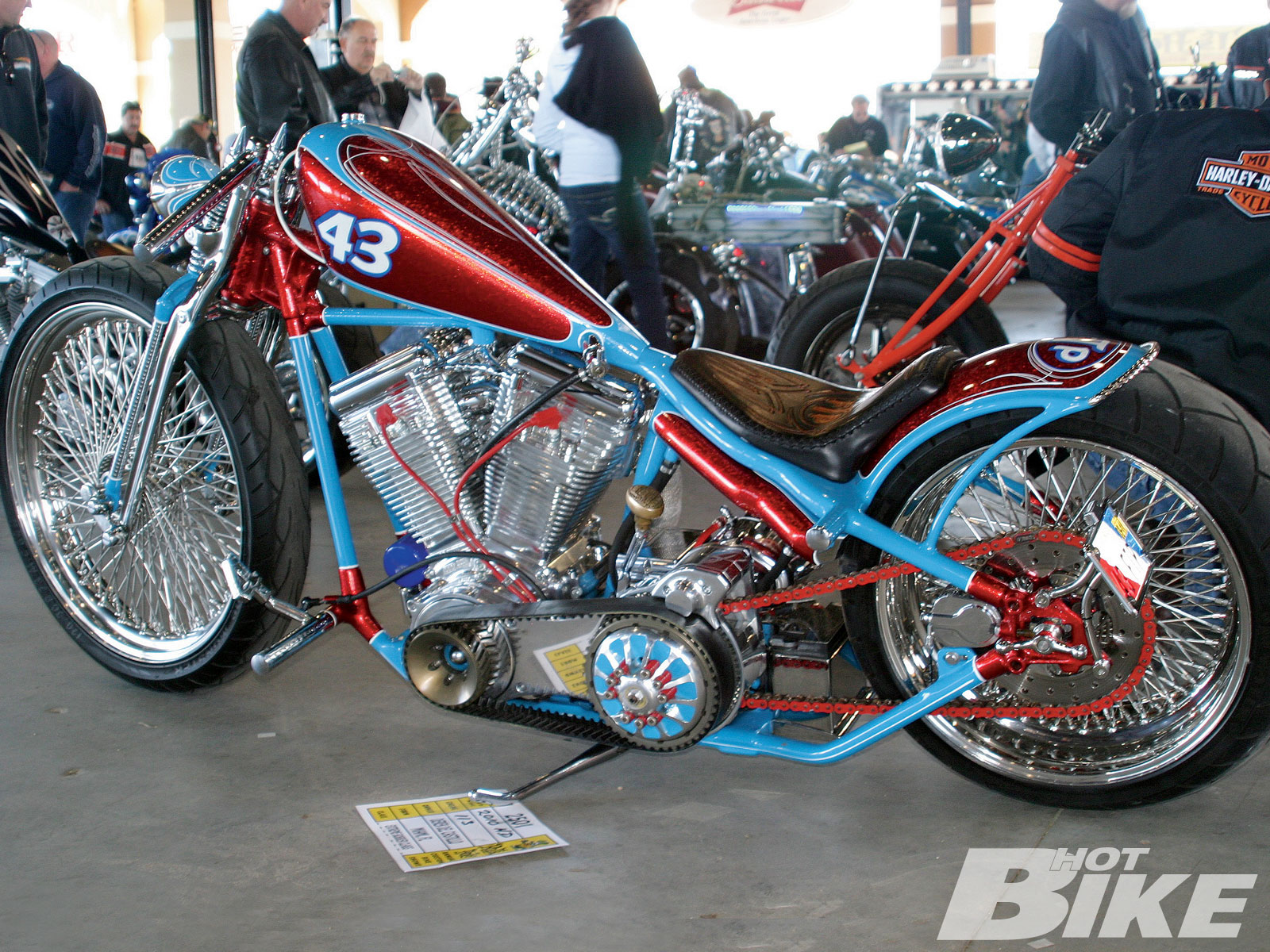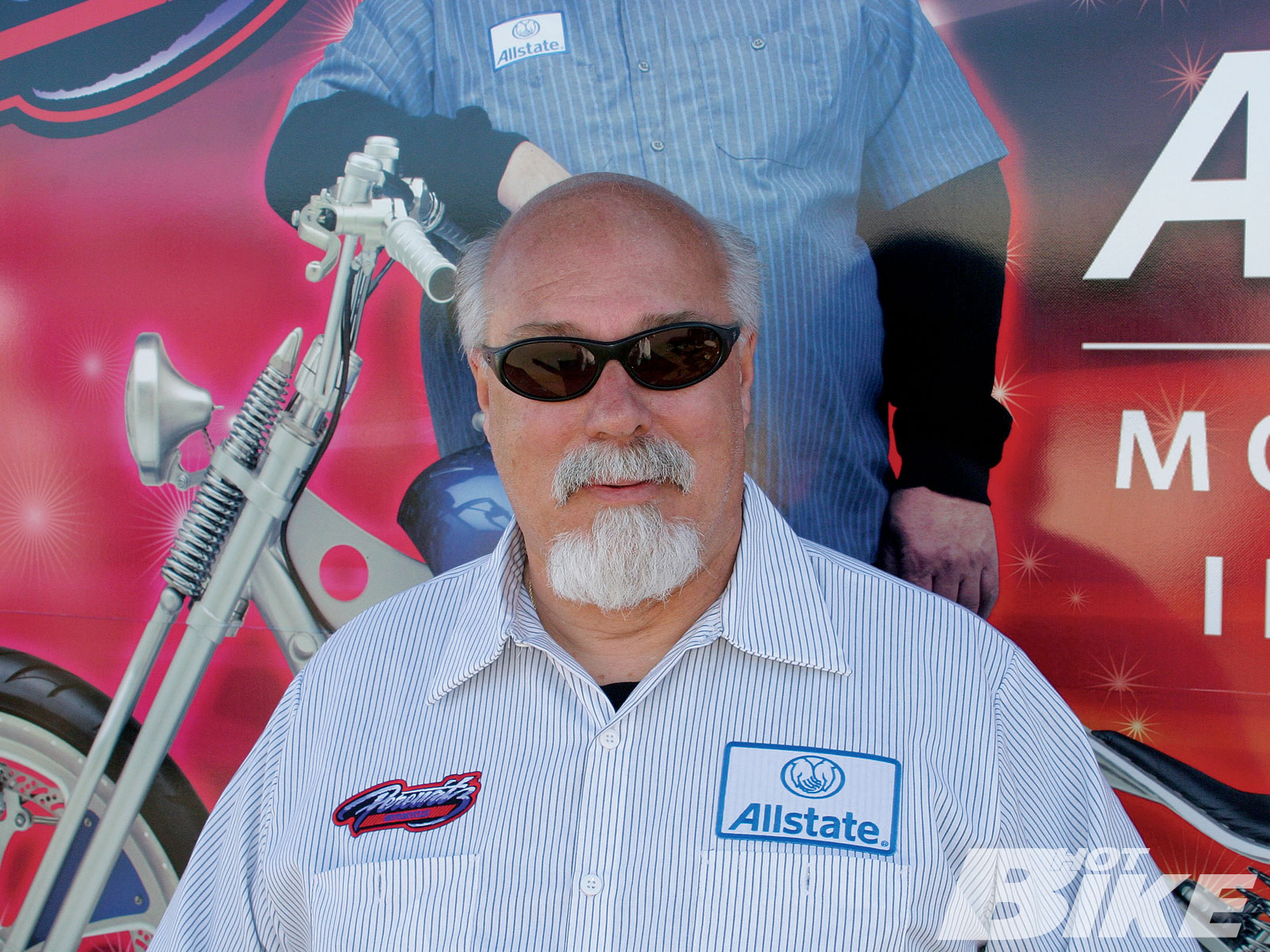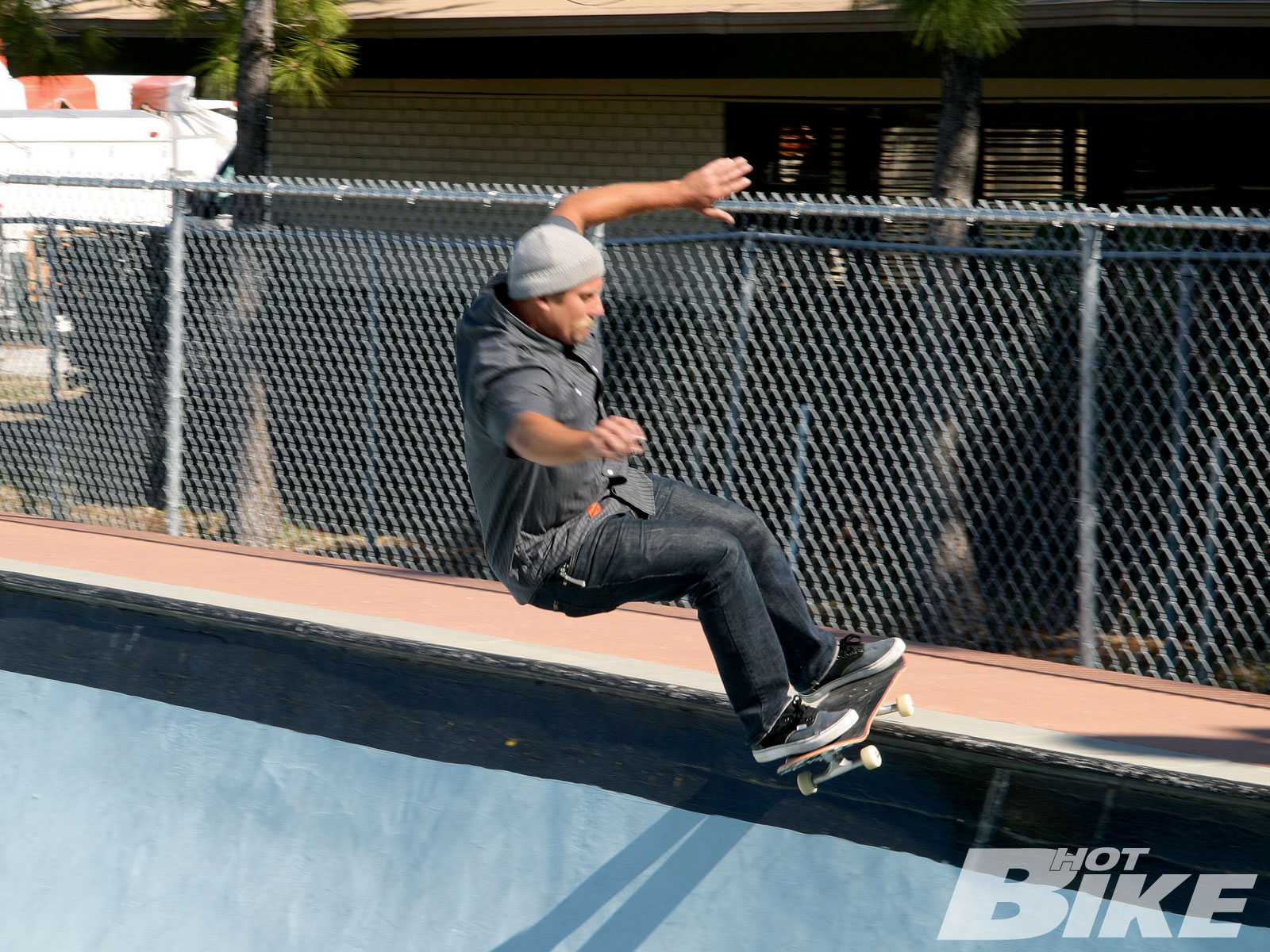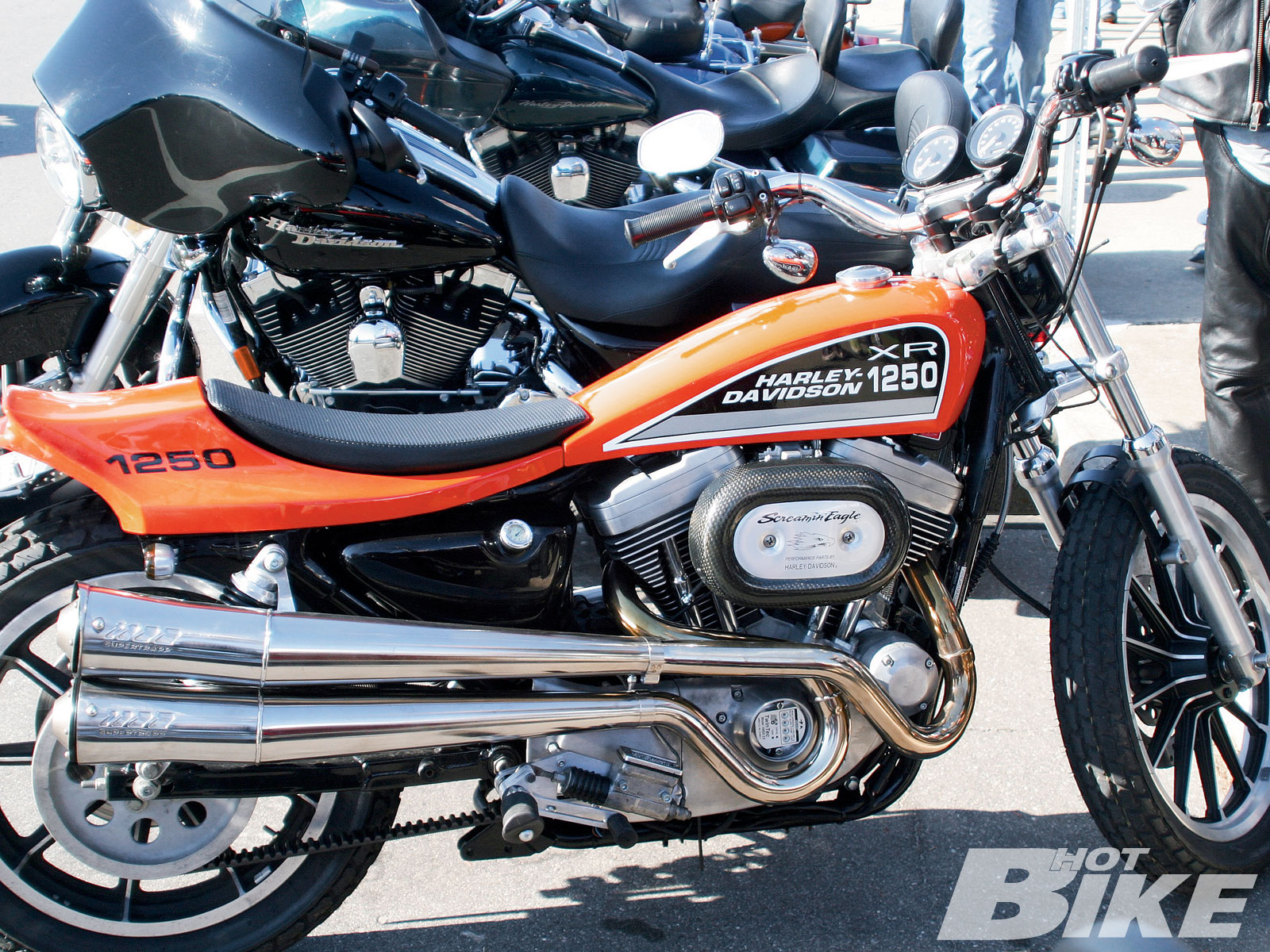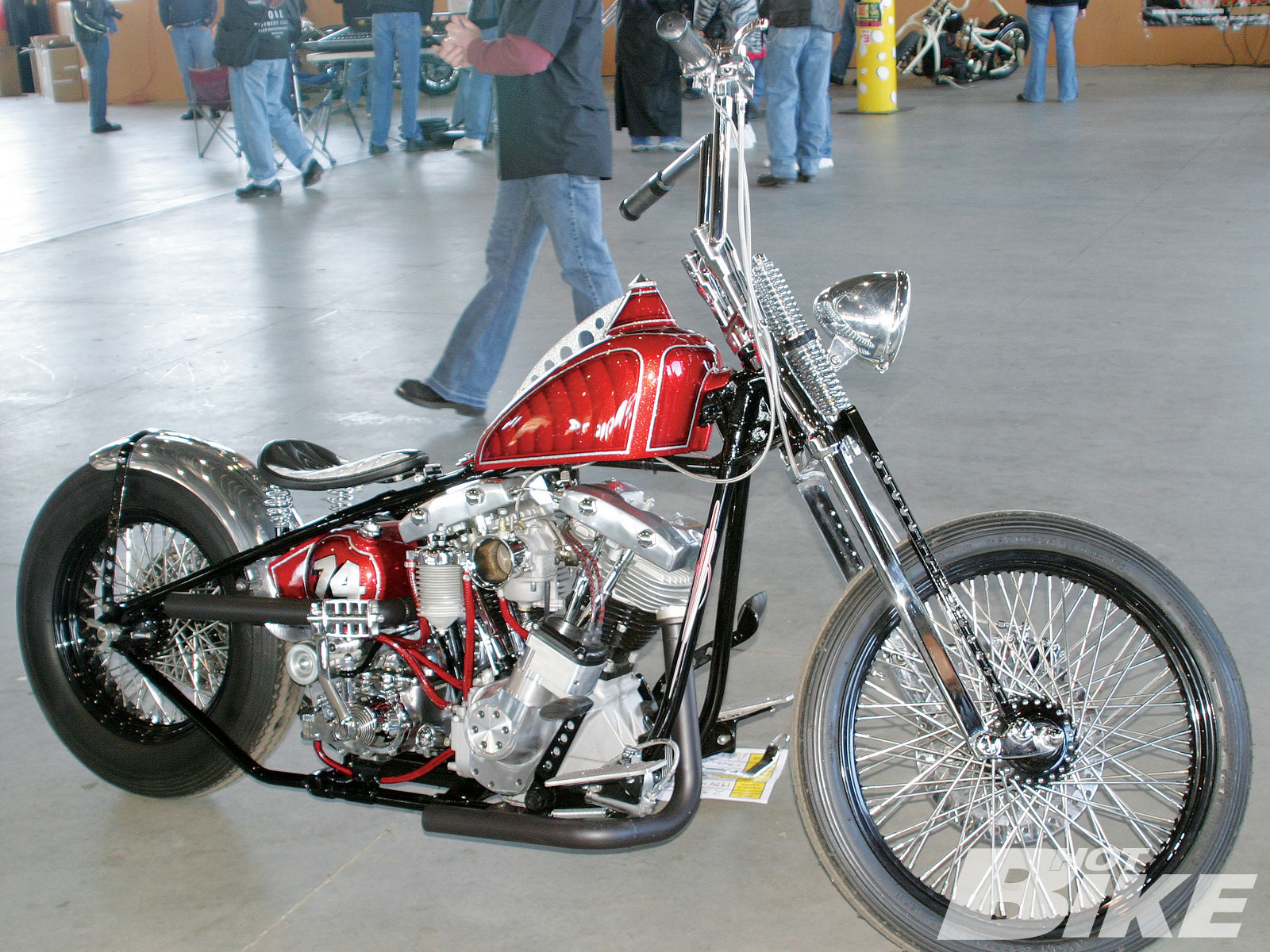 Bike Week in Daytona Beach, Florida is sort of a biker pilgrimage that needs to be made at one point in every biker's life. The annual shindig kicked off this year on February 26 through March 7, and thousands of gearheads of the two-wheeled persuasion showed up to help blow out the candles on the rally's 69th birthday cake.
For almost three quarters of a century motorcyclists have trekked from across the nation and abroad to party it up Daytona Beach style, and from the looks of the 2010 rally, will continue to do so for many years to come. What started as an event focused around motorcycle racing in the '30s, where racers took to the sand with their top performers and their eyes on the prize, ended up becoming an annual soiree for bikers put on by bikers celebrating bikerdom. And as always, there are plenty of things to do when in town.
The infamous Main Street was crawling with, you guessed it, bikers, as well as beach-goers, pedestrians, and oglers, checking out cool customs, sights, bars, bands, and of course the free-spirited patrons of bike week. The freaks really do come out at night. There's a certain mystique with Main Street that can only be experienced in person, and this year's display of carnage and hedonistic delight didn't disappoint in the slightest. The Bank and Blues is a staple to Daytona Beach and plays host to the Razorbacks nightly during Bike Week, which features three of the coolest cats since the Stray Cats that bellow out rockabilly sounds while spirits flow freely. About a block down is the Dog House, which not only supplies the masses with frothy goodness as well as next-to-nothing-wearing bartenders, but it also does some good by hosting the Biker Fusion event for Soldier's Angels, which raises money for the guys and gals in the Armed Services. And to top that off, a custom-built motorcycle was given away to Special Forces soldier Romy Camargo for his patriotic service, built by Izzy Izquierdo, a custom bike builder and more importantly, Romy's Special Forces brother. Congrats Romy, and thank you for your service.
A few miles south is Beach Street, and Harley-Davidson set up shop along the marina front this year. It was chaotic trying to navigate through the masses of bikes and foot traffic in order to get an up close and personal look at some of the new motorcycles and the parts and accessories in one of many Harley-Davidson tents showcasing the goods. We also caught a sneak peak of Harley's line of metalflake Peanut Tanks aboard the new Forty-Eight Sportster before they were released for sale.
Of course, Bruce Rossmeyer's Destination Daytona is always a zoo with its many different motorcycle vendors, and there's always some kind of tomfoolery taking place. It's especially a great venue if you're looking for new parts for your bike, probably the best place to get them at Bike Week. Eager enthusiasts swoon the gargantuan grounds of Destination Daytona looking for the hottest new products, and it's pretty difficult to move around the stampeding cattle.
One of the coolest up-and-coming sub-rallies at all the events is the Limpnickie Lot, which can always be found at the Sturgis rally and of course, at Bike Week. Limpnickie isn't just a group of guys getting together who like motorcycles, it's more of a movement, a paradigm shift if you will, which is vastly important to the future of this industry. You'll find builders like Nash Motorcycle Co., Led Sled Customs, Bare Knuckle Choppers, Keino Cycles, and many many more, all for the common goal of creating one-of-a-kind choppers that don't fit the mold of the glamour bikes you're used to seeing at the rallies.
And you'll find most of the Limpnickie guys at the Willie's Tropical Tattoo Bike show, which in my opinion is a great idea, but poorly executed. The bikes entering the show are parked out front of the shop, which doesn't provide much space for people to check them out. Maybe if the show was moved to the much larger back of the complex, the show would be more spread out, and that much more enjoyable. Either way, the Willie's Show is a one-day deal and worth checking out while in Daytona.
If you didn't happen to make it to the 2010 Bike Week rally you're in luck, in just about one month from the time you're reading this, the legendary Biketoberfest Bike Rally will be held on October 14 through October 17. The extended weekend getaway is a slimmed-down version of Bike Week without skimping on the activities and events for all bikers. From motorcycle shows, new products from popular and smaller manufacturers, live music, and of course people watching, the Biketoberfest rally is a long weekend that's all it's cracked up to be and more. If you're interested in going, you'd better get a jump on planning your trip because vacancies are few and far between as the rally's dates approach.
Jim Garner
Jaime Garner (daughter)
Treasure Island, Florida
'06 XLC 1200 Sportster Custom
This was Jim's fourth trip to Bike Week and he somehow convinced his daughter, Jaime, to give the rally a try this year. According to Jaime, a newbie to biker rallies, she says the people are wonderful and she'll definitely be back! Jim and Jaime came especially for the flat track races at the Daytona International Speedway.
---
Mark Epstein
Limerick, Pennsylvania
'00 Road King
Mark has been riding for more than 35 years and is no stranger to Florida. He's been coming to Bike Week and Biketoberfest for so many years he can't remember. He went to American Motorcycle Institute and received his degree in motorcycle repair (now Wyotech-Daytona) and now wrenches in his spare time at home on old choppers and the like.
---
Joey Wooldridge
Somewhere, USA
'08 Street Glide
This is Joey's first trip to Bike Week and he put more than 500 miles on his Street Glide's odometer to get there. Joey's been riding for more than 17 years and he wanted to test his limits by riding his bagger through the many different elements: rain, snow, heat, cold, etc., and accomplished that very feat. When we caught up with Joey, he'd already trekked to all of the Bike Week hot spots and says his favorites are Main Street for its craziness, and Rossmeyer's Destination Daytona for all the cool products and bikes on hand.
---
Brian Socher
Valrico, Florida
'08 Screamin' Eagle Ultra Classic Electra Glide
Brian took the scenic route to Bike Week this year, which took about four hours to get to Daytona Beach, but was well worth it for him because it meant more seat time on his cushy CVO Harley. Brian's been coming to Bike Week for more than 30 years so there was no hurry to get there. His favorite part of Bike Week is just checking out the different bikes at various locales, and basically just to see what everyone is riding. Oh, and he always makes a point to check out the Hooters girls wherever they may be found.
---
Antonio Darden
Fayetteville, North Carolina
'04 Iron Horse
Antonio's been riding since he was 14 years old, and has been to 25 different Bike Week events in his life. It took him seven hours to get to Bike Week from Fayetteville, which he says he loves riding to on the Iron Horse. He loves to check out the different vendors at Beach Street, the Speedway, and Rossmeyer's Destination Daytona, because he's always looking for ideas on how to hook up his bike.
---
Dave Giemont
Winter Park, Florida
'59 Panhead
Dave took the day to ride the almost 60 miles to Daytona to check out the racing scene at the Speedway. He loves the drag races, the flat track jockeys, and old vintage bikes, which is obvious since he rode his '59 Panhead to the rally. He's been coming to Bike Week and Biketoberfest every year since 1992 and says he'll continue to do so for many more years to come.
---