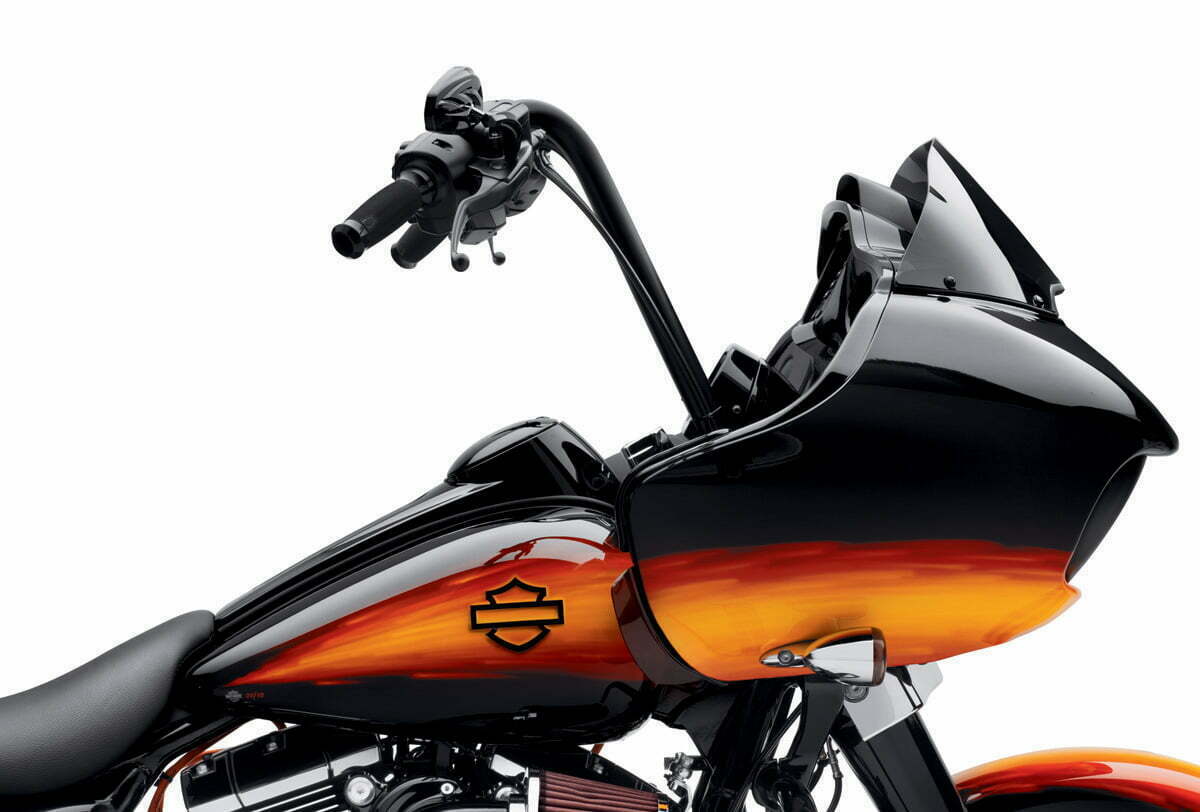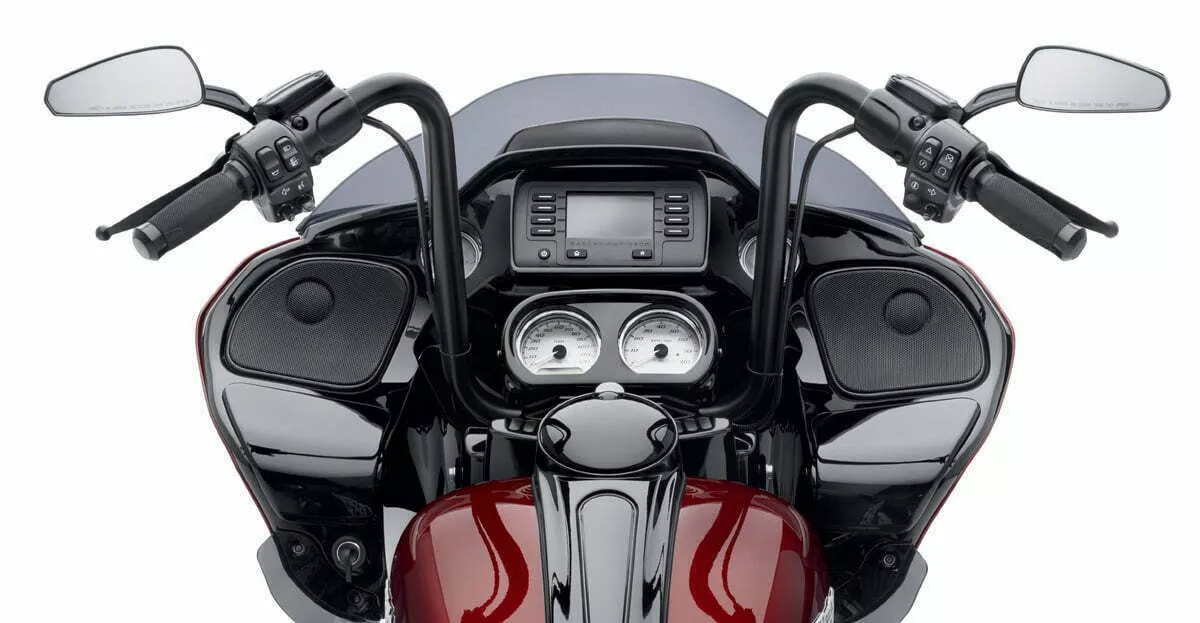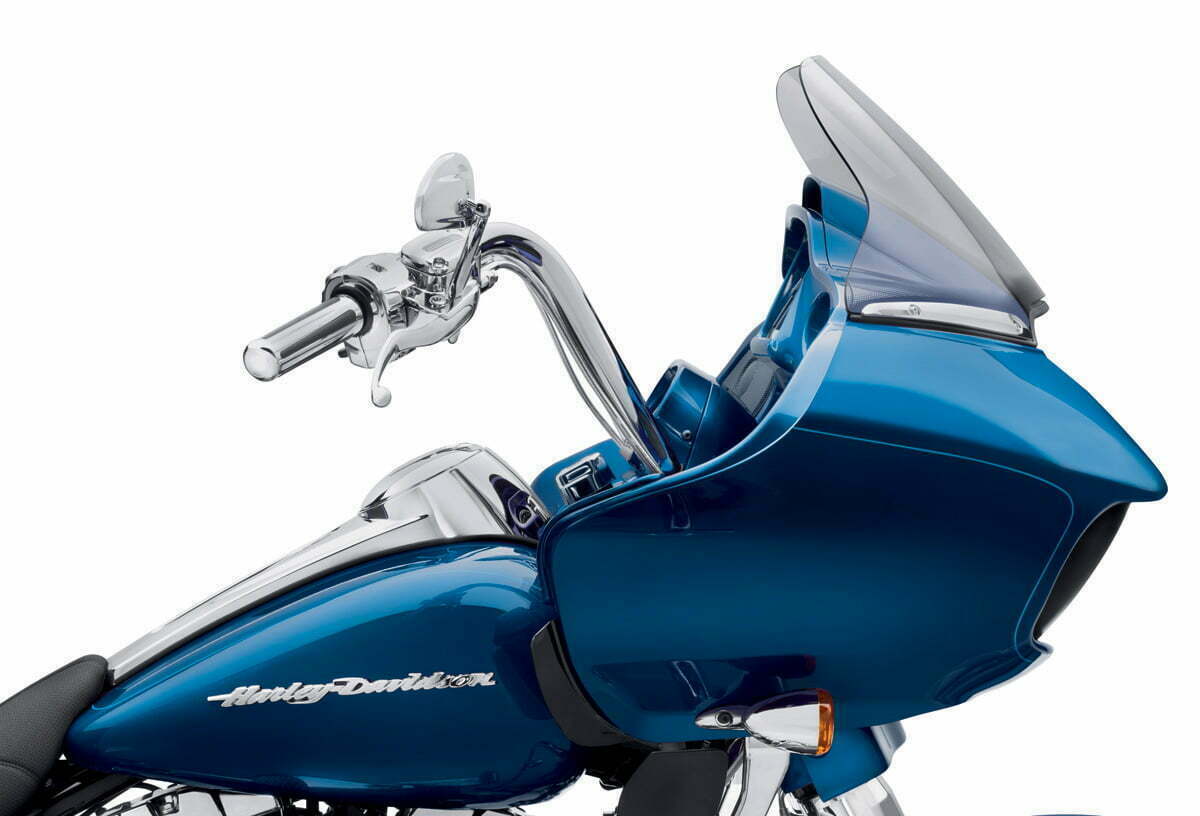 Riders can hang 'em high with two new tall handlebars from Harley-Davidson® Genuine Motor Parts & Accessories designed specifically for the 2015 Harley-Davidson Road Glide® model motorcycles.
The classic-shape of the Road Glide Fat Ape Handlebar (P/N 55800548 Chrome, P/N 55800549 Satin Black; $289.95) adds a touch of old school style to the Road Glide model. This beefy 1.25-inch diameter bar features 15 inches of rise and a shape that provides a cool yet comfortable riding profile. This fat bar accepts internal wiring for a show-quality installation.
The Road Glide Tall Boy Handlebar (P/N 55800550 Chrome, P/N 55800551 Satin Black; $279.95) features an optimized ergonomic design for taller and long-limbed riders. With 12 inches of rise, the Tall Boy Handlebar is two inches higher than the Original Equipment bar. Diameter is 1.25 inches and it also accepts internal wiring for a clean look.
Both the Road Glide Fat Ape and Tall Boy handlebars fit 2015 Harley-Davidson Road Glide® and Road Glide® Special models, but do not fit the CVO™ Road Glide® Ultra model or work with heated handgrips. Installation requires the separate purchase of additional components. See an authorized Harley-Davidson dealer for fitment details.
Harley-Davidson Motor Company produces custom, cruiser and touring motorcycles and offers a complete line of Harley-Davidson® motorcycle parts, accessories, riding gear and apparel, and general merchandise.
For more information, visit www.h-d.com.