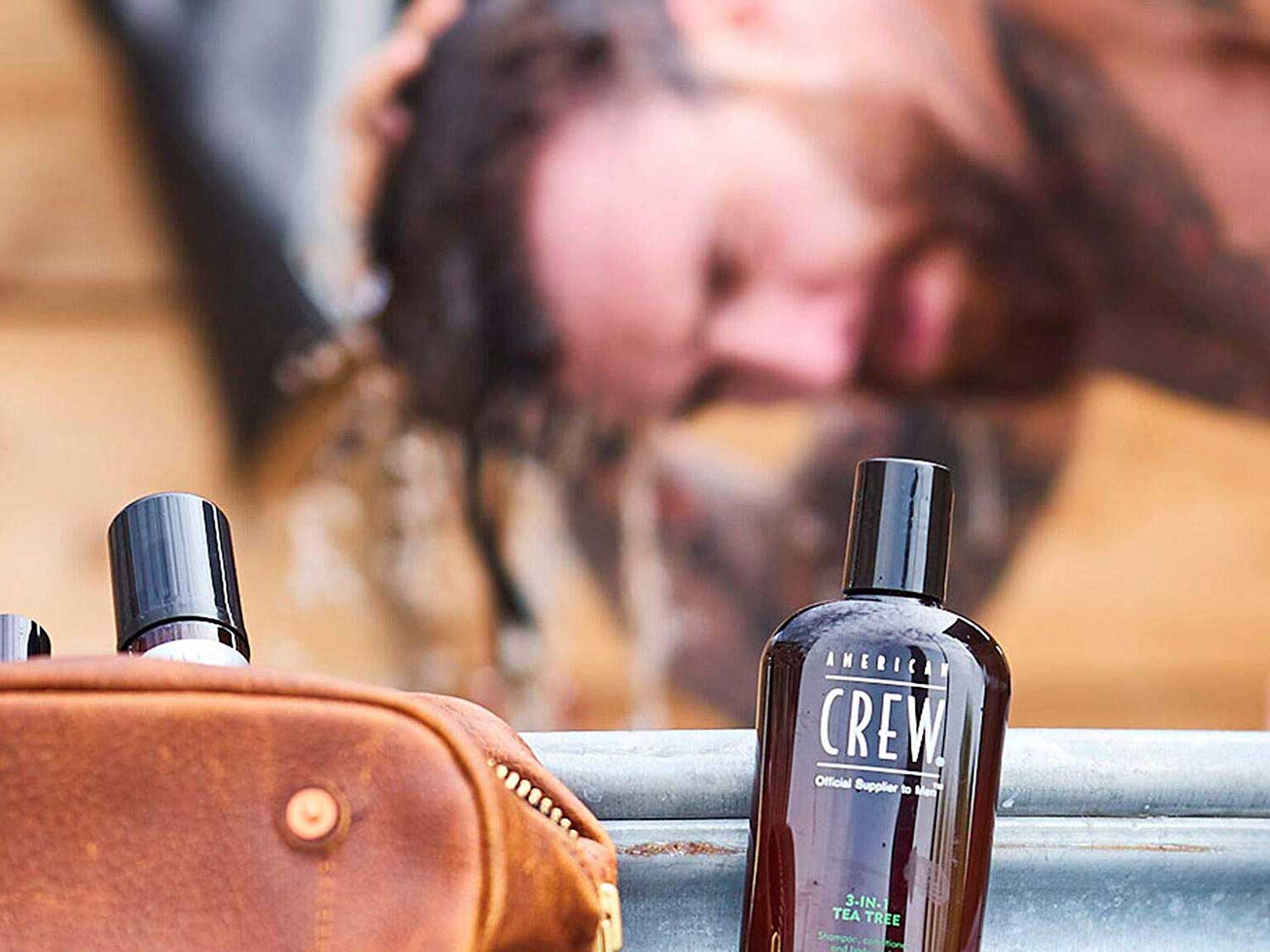 For many, body wash is superior to bar soap when it comes time to shower. A bottle is easier to use, and the scents are often stronger. Body wash can also be easier on dry skin. Unlike the bar of soap that sits in the shower isolated, body wash is often multipurpose. Some have dual purposes, and can also be used to wash your hair, while others are even more functional and can be used for your household cleaning needs. We rounded up some of our favorites.
American Crew 3-in-1
If you're looking to take an efficient shower, the easiest way to do so is to have one product that you can wash your whole body with, from your hair down to your toes. This 3-in-1 body wash also shampoos and conditions your hair, so you can spend less time cleaning and more time feeling clean. Take advantage of the sage leaf extract that shines your hair and softens your skin, dimethicone which detangles and conditions your hair and hydrates your skin, and citric acid which revitalizes your skin with a deep cleanse.
Dr. Bronner's Pure-Castile Liquid Soap
This liquid soap is an excellent environmental choice. It is made with more than 90 percent organic ingredients, of which more than 70 percent are certified fair trade and is completely biodegradable. Available in many scents, ranging from lavender and peppermint, eucalyptus and almond, there is an option for any personality. This soap works great as a body wash and shampoo, but can also be used to wash dishes, laundry, and for all-purpose cleaning when diluted.
Nivea Men Deep Active Clean Body Wash
Made from a unique formula with activated charcoal, this body wash delivers a deep clean with a natural, fresh scent. The charcoal helps eliminate grease and oils from the skin for a fantastic clean. Available in a three-pack, this body wash delivers excellent value for anyone looking for an effective, good-smelling body wash.