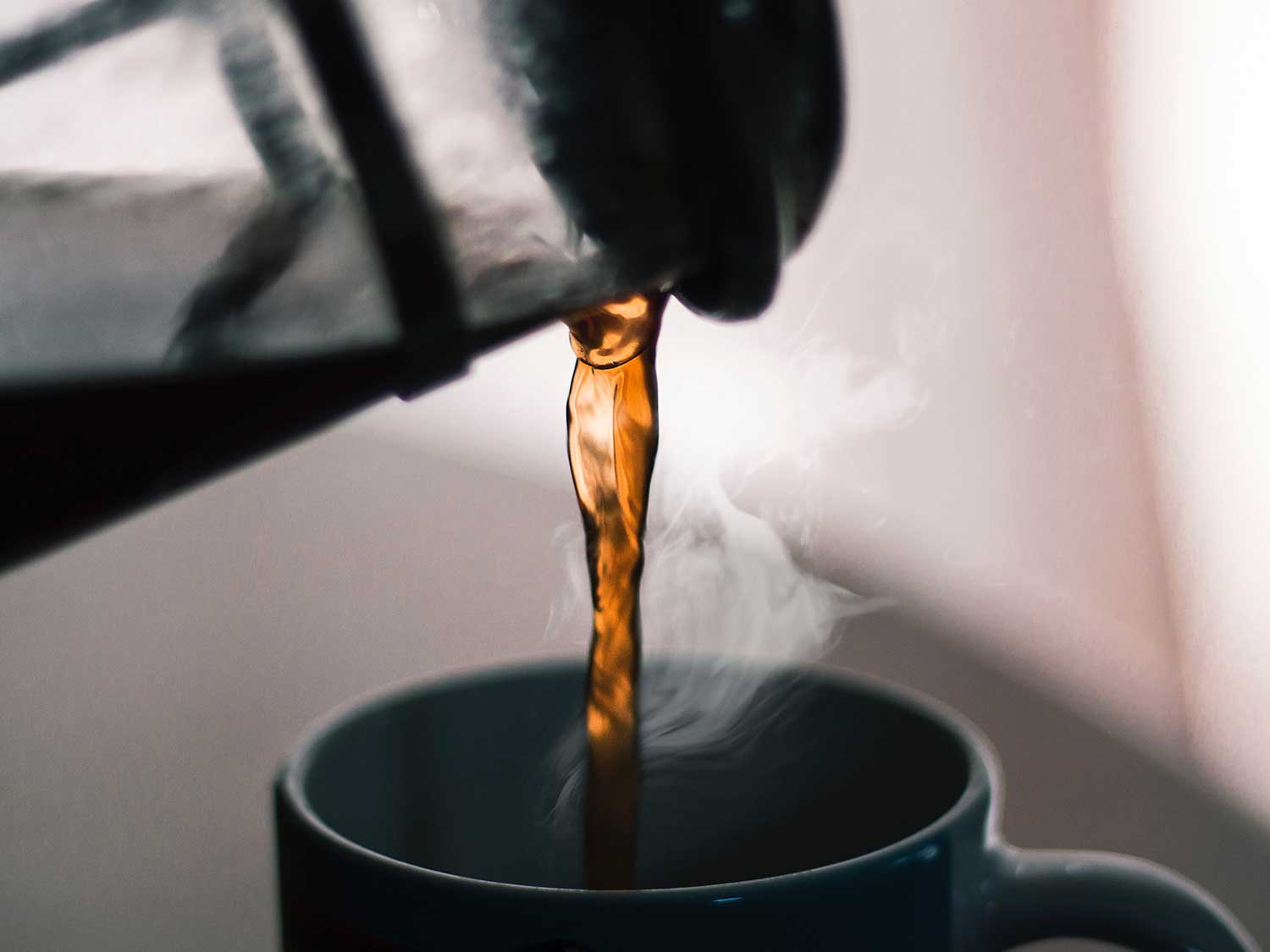 A French press may look like an old-fashioned contraption to prepare your morning cup of coffee, but it is not all that complicated. You measure out your ground coffee—which will taste better if you freshly grind it—and hot water, combining both in the cylinder of the press. Stir, let steep, depress the plunger, and pour for one of the best cups of coffee that you can brew at home. Ditch the coffee makers that use paper filters and throw that complicated single-serving monstrosity in the dumpster, all you're making with those is waste and watery coffee.
Bodum Brazil 34-Ounce French Press
Bodum is known for its range of French presses, offering many for different budgets and tastes in style. The Brazil is the basic, function-over-form French press from Bodum. Featuring a Borosilicate glass carafe, BPA-free plastic handle and base, and stainless steel plunger, the Brazil looks simple but will last. Using a stainless steel mesh filter, you will get a rich cup of coffee, without the waste of a paper filter. For a great cup of coffee, measure grounds and water, pour into the carafe, stir, place the plunger at the top of the grounds, let steep four minutes, press the plunger down, and serve. Great coffee made easy.
AeroPress Coffee And Espresso Maker
The AeroPress may be small but it can make a mighty cup of coffee. Featuring a plunger and filter of a French press, but designed to be compact and able to brew a single cup of coffee, the AeroPress is the best of both worlds. One of the benefits of an AeroPress over a traditional French press is that one can use finely ground coffee and not end up with a cup of mud. The plastic of the press is phthalate and BPA free, and its compact size makes it perfect for camping or kitchen use. Find the coffee-to-water ratio that you find tastes best, and keep on brewing.
Frieling USA 23-Ounce Stainless Steel French Press
Double-walled, stainless steel construction on this Frieling French press means you get a beautiful, and functional, manual coffee maker that you can keep on the counter and pass down to your kids. The double-wall insulation keeps your water at the perfect temperature while your coffee grounds steep. A dual-screened plunger removes all sediment that might end up in the bottom of your cup. Every part of this press disassembles for the dishwasher, but we suggest that you hand wash this to increase the longevity of the press.
Bodum Chambord 34-Ounce French Press
Featuring a glass and stainless steel construction, this Chambord French press from Bodum is one attractive package. It's not just a statement piece either, the Chambord can brew a perfect cup of coffee in four minutes. There are multiple styles to choose from, that should match any decor of your home. If the 34-ounce press is too large—or too small—you can find that the Chambord comes in volumes ranging from 12 ounces to 51 ounces. The 34-ounce press can prepare eight four-ounce cups of coffee. If you want to prepare an amazing coffee at home and want a beautiful press, then the Chambord from Bodum would be your best option.